Hello everyone! We made it through Monday, so only four more days to go until the weekend! Ha ha! Seriously though, let's get a little inspiration going today, since we are in the throws of winter! Most of us are familiar with that funny Danish word hygge (it's pronounced hoo-guh by the way). The underlying sentiment is of creating intimacy, connecting with those you love and finding pleasure in the small things. It's about mindfulness and being in the moment. And it's also about being freaking cozy!! Homey touches that cultivate the hygge vibes make a space oh so inviting and comfortable. So, with this in mind, here are 10 ways to bring a little extra warmth (and hygge!) into your home this winter, amping up the cozy factor!
By Candlelight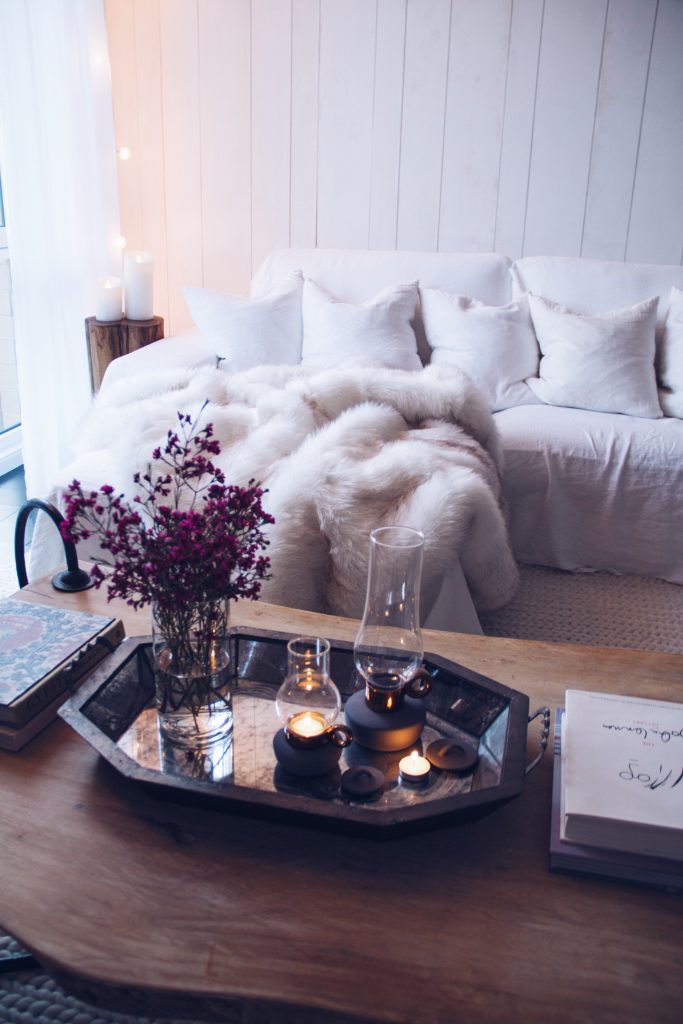 Image
Without a doubt the glow of candles creates the perfect atmosphere, lifting the spirits and casting warm light on a winter evening. Whether it's during a night in alone, or while entertaining close friends, there's nothing more enticing than a room lit by candlelight.
Let There Be (More) Light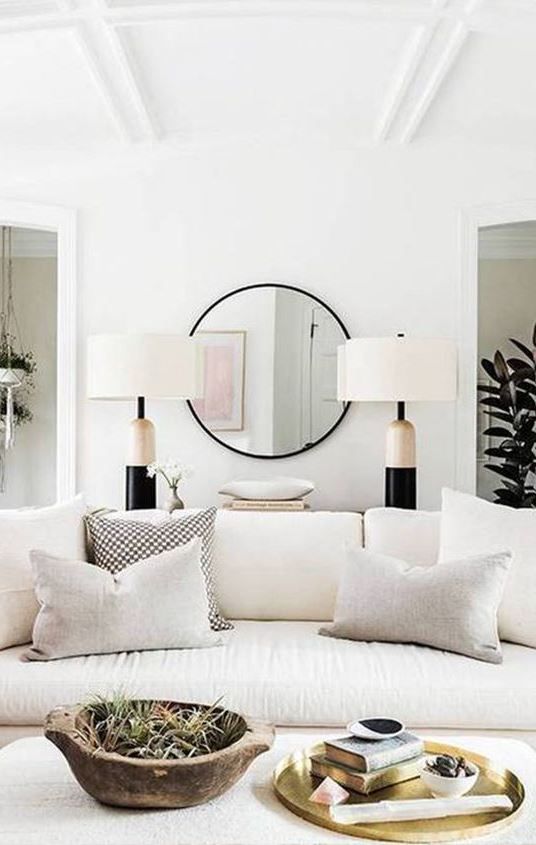 Image
Ok so it's not just about candles. A hyggelig home not only draws in as much natural light as possible, but then has carefully selected lamps to create soothing pools of light. Position your table and floor lamps where you want to invite cosiness and choose light bulbs that are lower in temperature (Kelvin). Also, try and position yourself to be near windows to get a bit more of that vitamin D, adding a couple blankets or faux sheepskins for cosiness. 
Find Natural Elements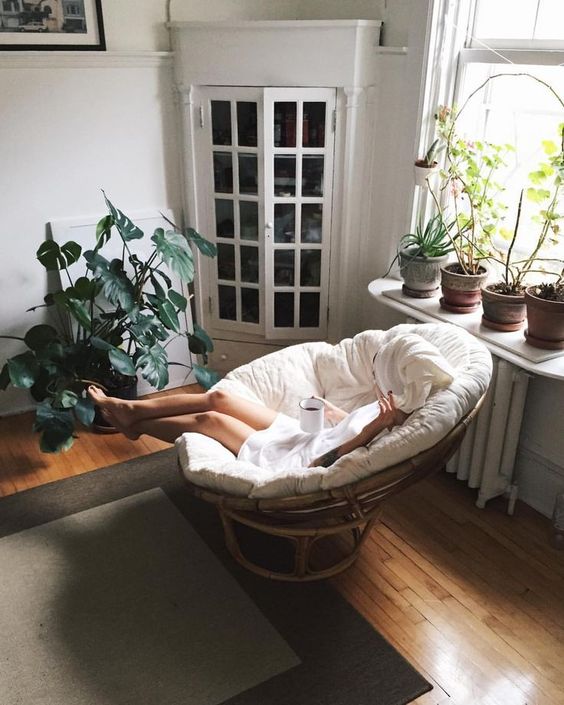 Image
There may not be a lot of green outdoors through the winter months, but that shouldn't stop us from bringing some inside to lighten and brighten! The same goes for wood accents. Adding some earthy textures and elements instantly makes a space feel more cozy.
Bring in the Books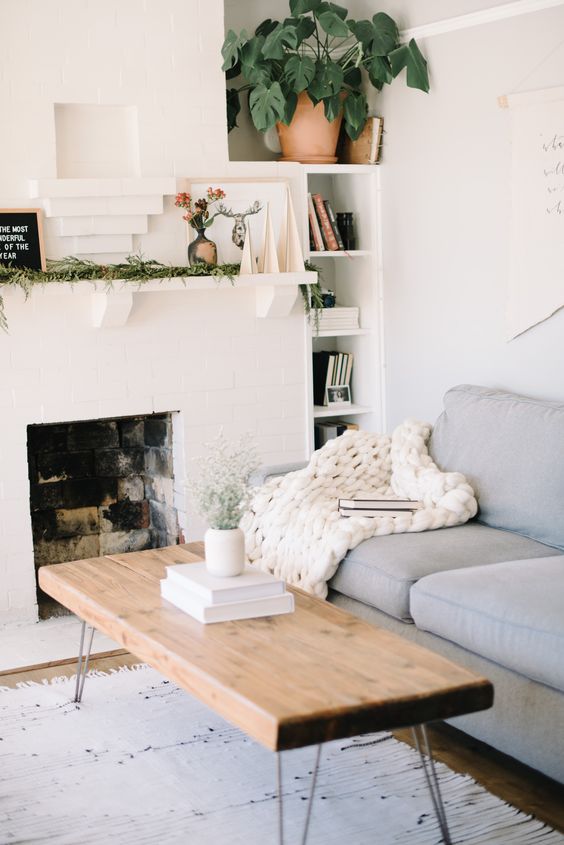 Image
Taking a break with a good book is one of the mainstays of being hygge, especially in winter when people are cooped up inside. So why not fill a shelf with gorgeous books?! Or even a whole room! We can all agree that they have a special way of making a space feel more welcoming and lived in…a simple addition that is very hyggelig.
Create The Nook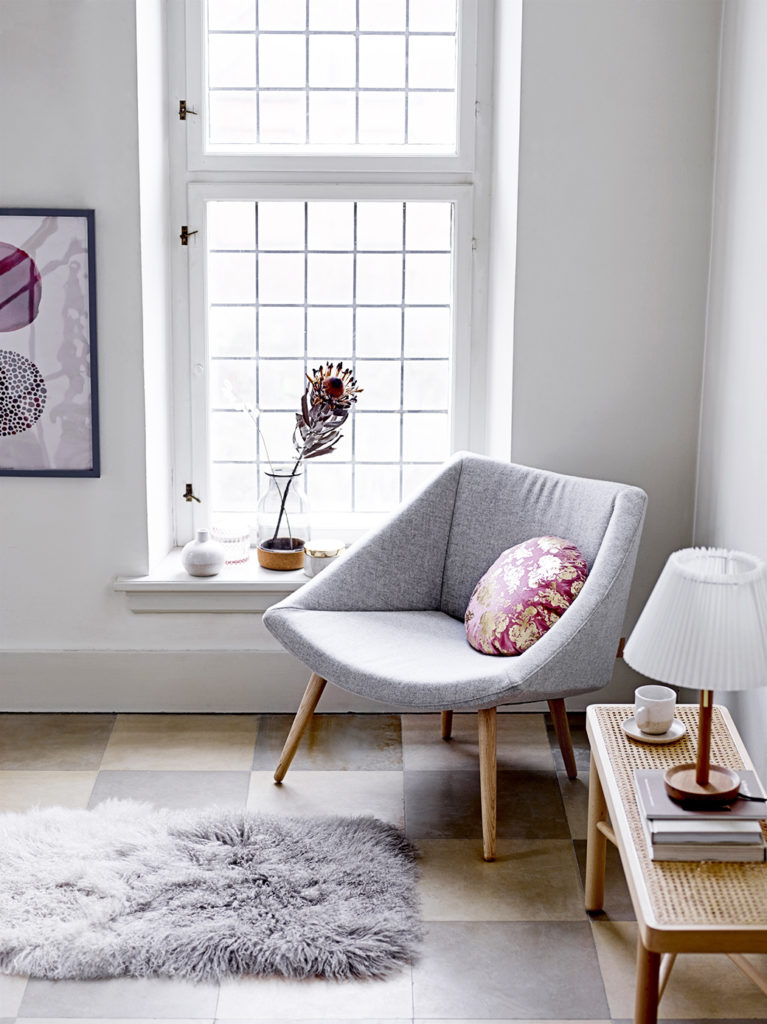 Image
Every home needs that perfect place to curl up with a blanket, and relax. Danes refer to this as their hyggekrog…their nook. It's a space where they can be at peace and feel safe, read a book and have a cup of tea or hot cocoa. Layer pillows and throws to make your nook the epitome of hyggelig, and try to disconnect from the noise of everyday.
Feature the Fireplace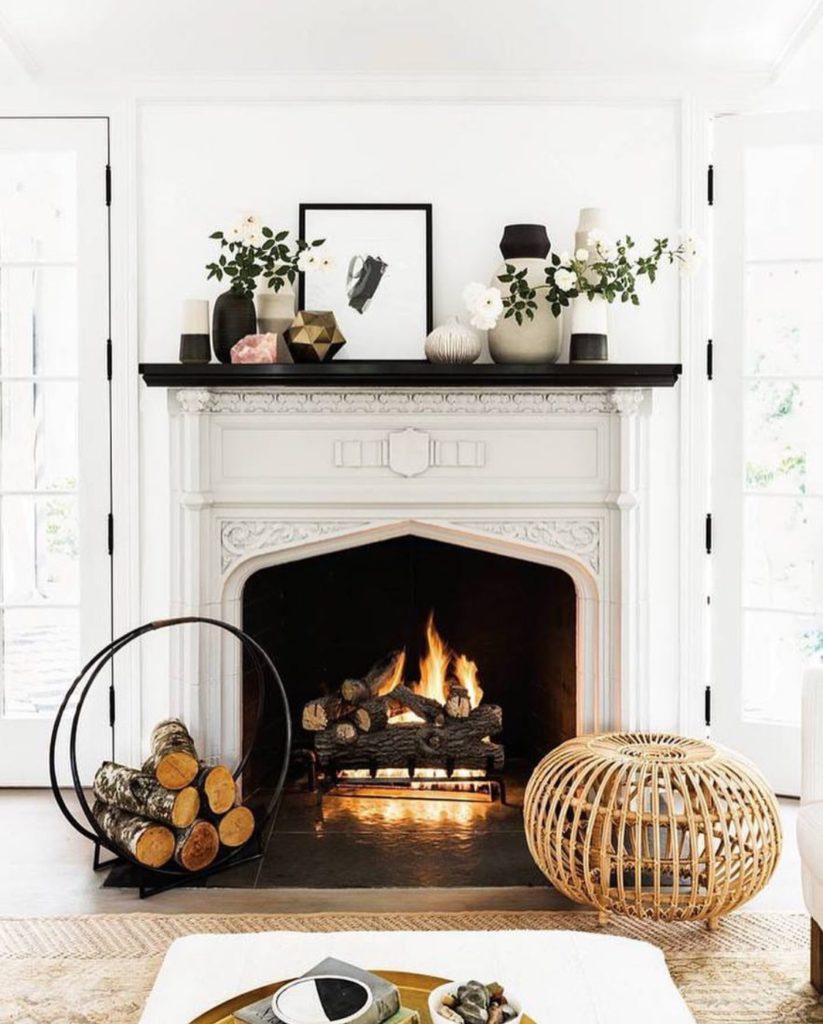 Image
It doesn't get much cosier in winter than lighting a fire. In fact, fireside may just be the ultimate hygge sanctuary. Making it the focal point in the room (rather than the TV for instance) will help create that intimacy. Have blankets and pillows on hand for spur of the moment hang outs with friends.
Invoke A Warm Color Palette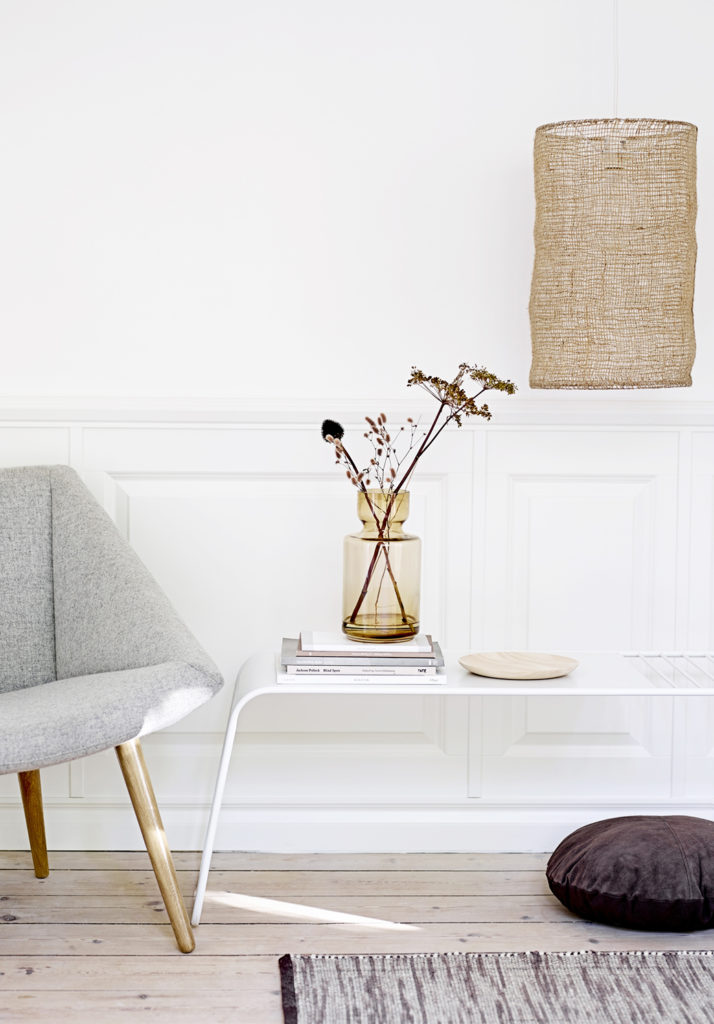 Image
The overall colour scheme will have a major effect on how cozy a home feels. Cool tones aren't necessarily a no, but try to keep the general palette warm and cosy. It's about considering how colours will feel in the home…not just how they will look. In the colder months, a few extra pillows or accessories in warmer neutrals can help to invoke the feeling of hygge.
Layer in Textures
Image
And speaking about feel…the tactile sense is very important in winter especially. A variety of textures is comforting and offers a gratifying balance to a room. Think of letting your fingers run across a wood table, your arms surrounded by a soft linen blanket, or your feet on top of a fur rug. It's simple additions of texture that create a space that literally conceals you from the cold.
Allow for Vintage Touches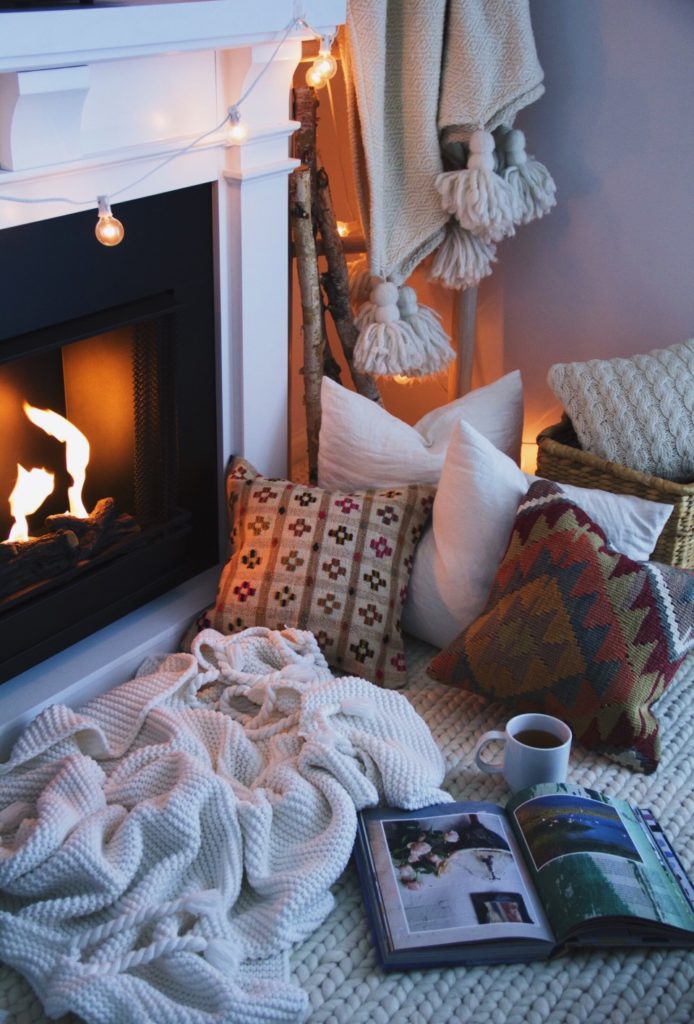 Image
When it comes to vintage items, narratives and nostalgia come into play, making them more interesting and adding to the cozy factor. Use the change of seasons to clear away the purposeless. Display that precious teapot of your grandmother's, or landscape portrait from your mother. Recover a vintage chair or give new life to that bench you found at a flea market with your best friend.
Have you embraced the hygge way of life? What are some things you do to make your home more cozy in the winter?