I'd been sleeping on the same queen mattress for about 11-12 years.
We renovated our master bedroom, but didn't have the budget to look at a new bed or bed frame.
Then, we had Jack and realized it was starting to feel a bit cramped, especially when the dogs came up for a morning snuggle.
Life was only getting busier and fuller…so we agreed it was officially time to upgrade!
Read to the bottom to get my Endy promo code!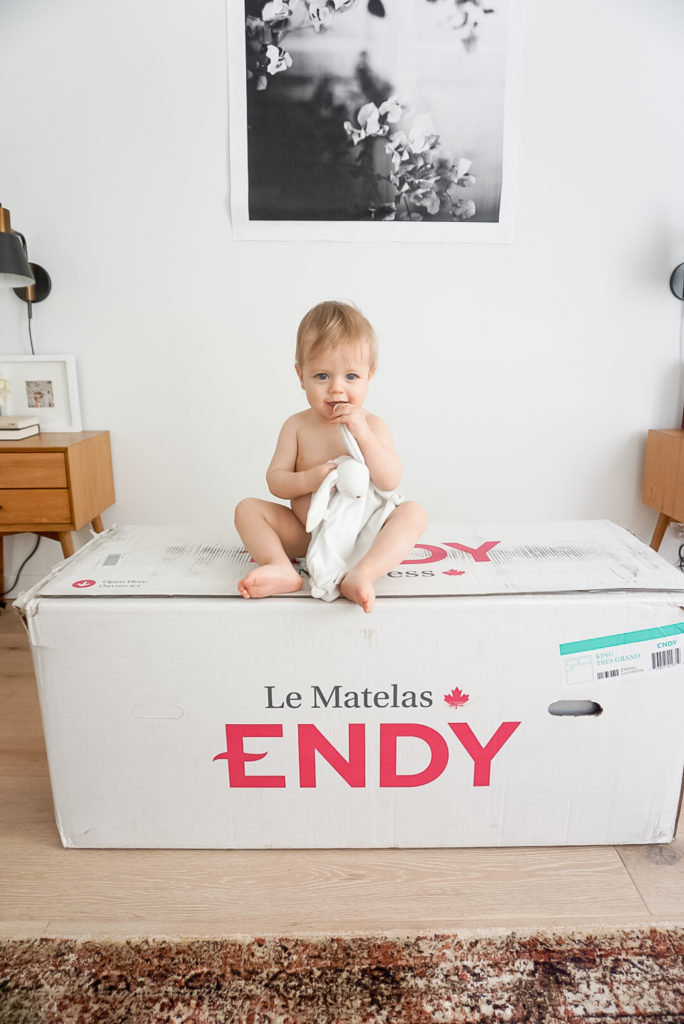 I'd been hearing about this mattress in a box phenomenon for awhile and it honestly piqued my interest. The idea that I didn't have to deal with a store or spend as much money was an immediate draw. Coupled with the fact I could order new pillows and sheets all at the same time and I was even more excited. Then, it became an absolute no brainer when Endy popped up on my screen with the banner "proudly made in Canada." Any time I have an opportunity to support a Canadian brand, I take it!
So what was it like ordering a mattress in a box? What do I really think about our new king bed, pillows and sheets?!!? Let me break it down for you…
 Delivery & Unpacking
First impression: the box is freaking heavy! I couldn't get it upstairs by myself. But I'm weak lol! Be prepared to have some help or get a good workout in! Unpacking it though? SO much fun! I honestly loved the process of opening it up and letting it expand (which happens way faster than I expected) and Jack had such a good time too, immediately jumping on the mattress. The little tool they include to cut the plastic was super handy (I've actually kept it for future plastic cutting events!) and within minutes, we had a very full, very soft feeling mattress.
The pillows came packaged in a similar fashion. The Bamboo memory foam needed some time to expand and get all fluffy. The nice thing about the pillows though is that you can add or remove as much of the stuffing as you'd like to get your desired height. I like my pillow a little harder and Ryan prefers less stuffing to make it a bit flatter.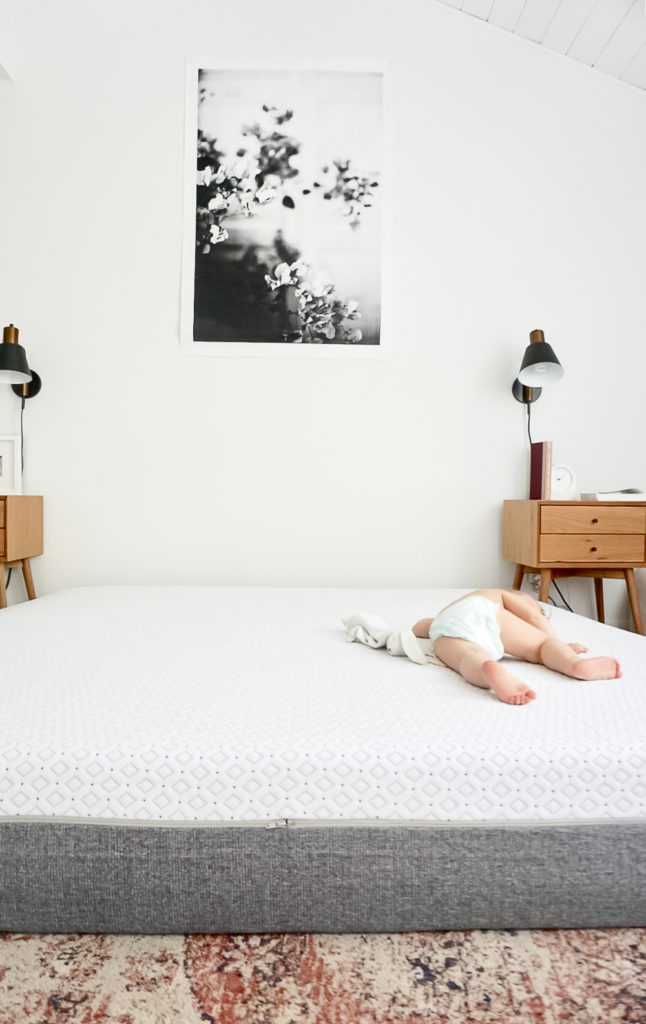 The First Nights
When I first felt the Endy, I thought  "wow this is super soft" and I was a bit skeptical…would it be too soft? Then, after lying on it, I started to feel how it pushed back and it felt a lot firmer than I expected. Truthfully, my back didn't know what to think the first couple of nights and then all of a sudden, it's like the two of them got their groove on. I started to have, I kid you not, some of the best sleeps I've had in a very long time. It might be partly because I don't feel Ryan moving around anymore (he's 6'2″ so when he moves, you know!). Their foam prevents motion transfer which is amazing for me, buuuuuut maybe not as good for my husband who used to shake the bed when I started snoring too loudly!! He needs to rely solely on ear plugs now because this bed offers zero assistance lol!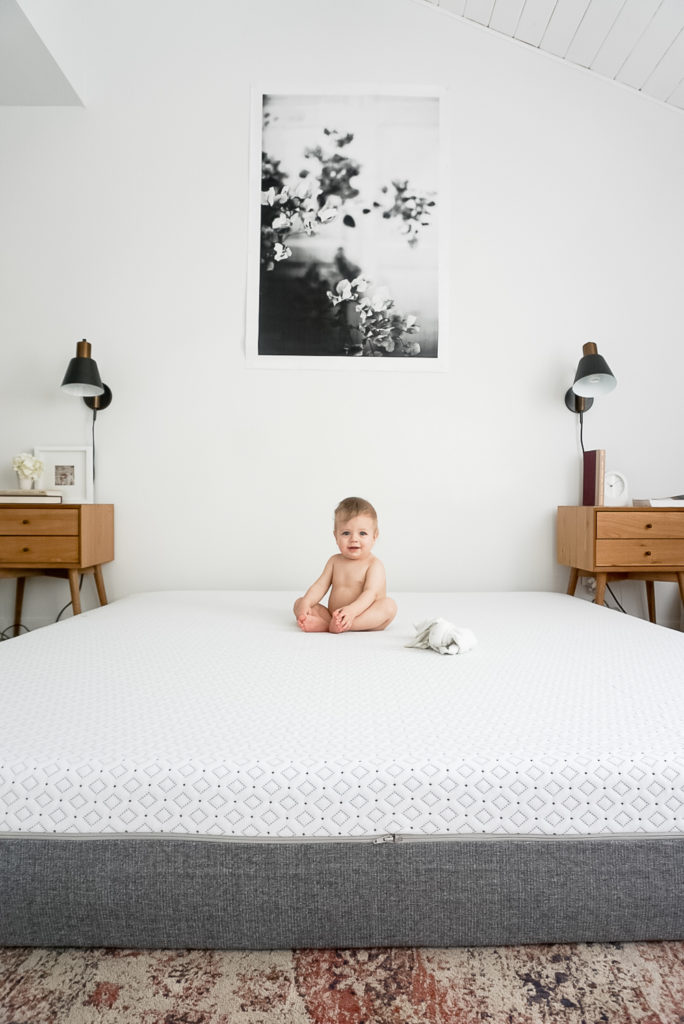 100 Nights Later
(why 100 you ask? because when you purchase an Endy mattress, they give you 100 nights to try it out, and if it doesn't feel quite right, they'll come, pick up the mattress and donate it, leaving you with a full refund!)
Aside from my husband dealing with more snoring, I think we can both say we love this mattress. It's comfortable and cozy, with the right amount of firmness. We're still getting used to the king size and feeling like we're on different sides of the room at times (we joke about needing to call one another or our voices echoing through the great divide!) but it's safe to say we won't be going back to a queen or the standard mattress buying ways. The pillows and sheets were a pleasant surprise as well. I've already mentioned the pillows but in terms of sheets, these are quite soft and luxurious feeling. On these incredibly hot nights we've been having, I've been opting for just a top sheet and it's keeping me as cool as can be expected with no A/C 🙂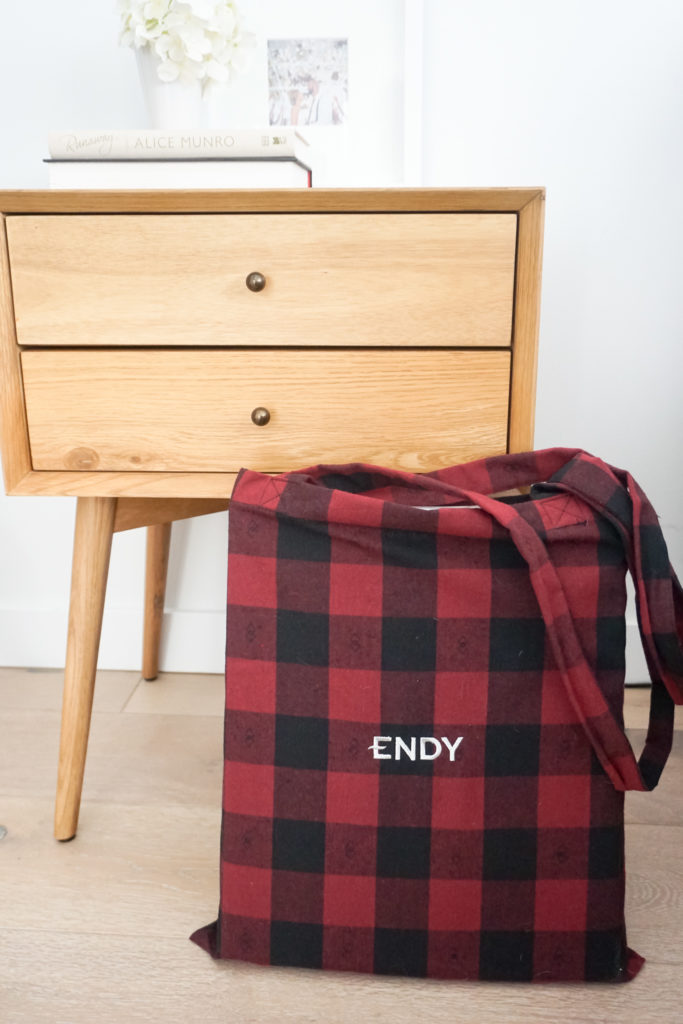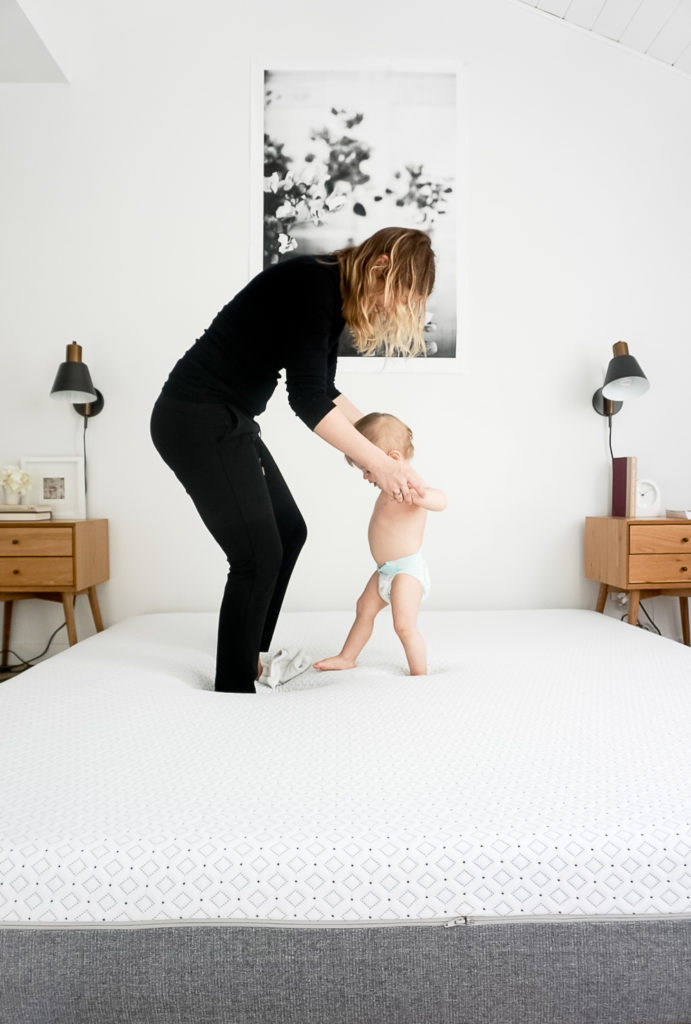 I'm curious to know if you've tried it out and how you feel? Are you a mattress in a box believer now? Try one out and get $50 off with my code KRISTINALYNNE50 at checkout 🙂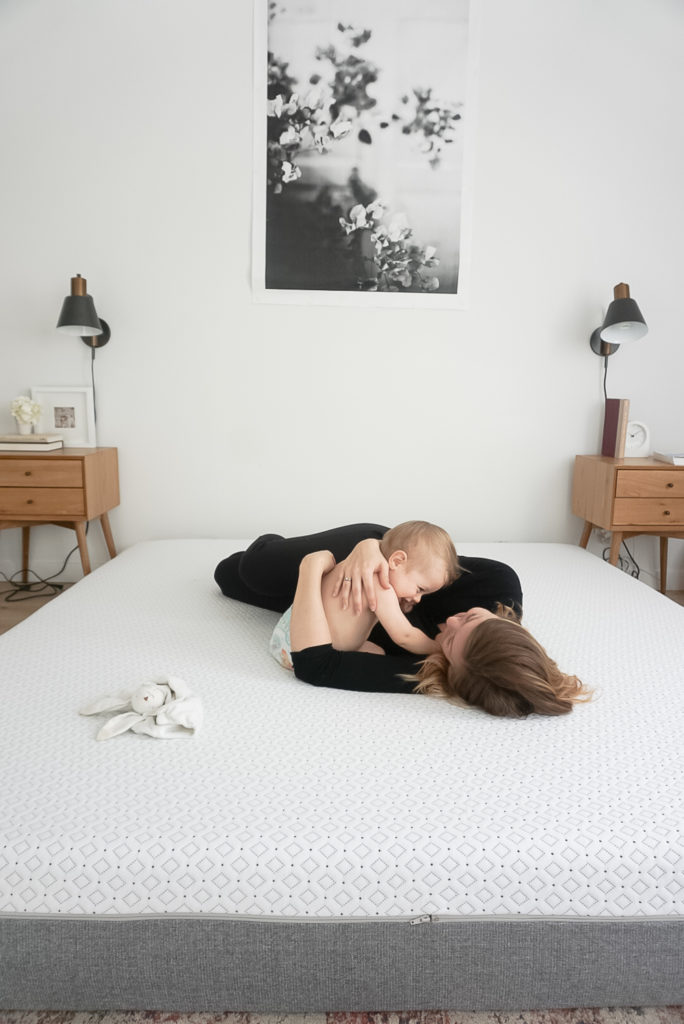 This post was made in partnership with Endy but all thoughts are 100% my own and always genuine! Thank you for supporting the brands that support this blog!