I don't know how it happened. I blinked and then poof…I have a one year old! I remember when Jack was a few weeks new, I was deliriously tired and getting emotional to a friend on the phone. She told me that the days are long but the years are short, to which I just nodded, barely giving it a thought. And now, he's been here a whole year and I'd gladly do it all over again. I'd give anything to hear him laugh for the first time again, to experience his first trip to the ocean again, to see him make those first crawling movements again. I'd even take those middle of night feedings again. I'd relive it all.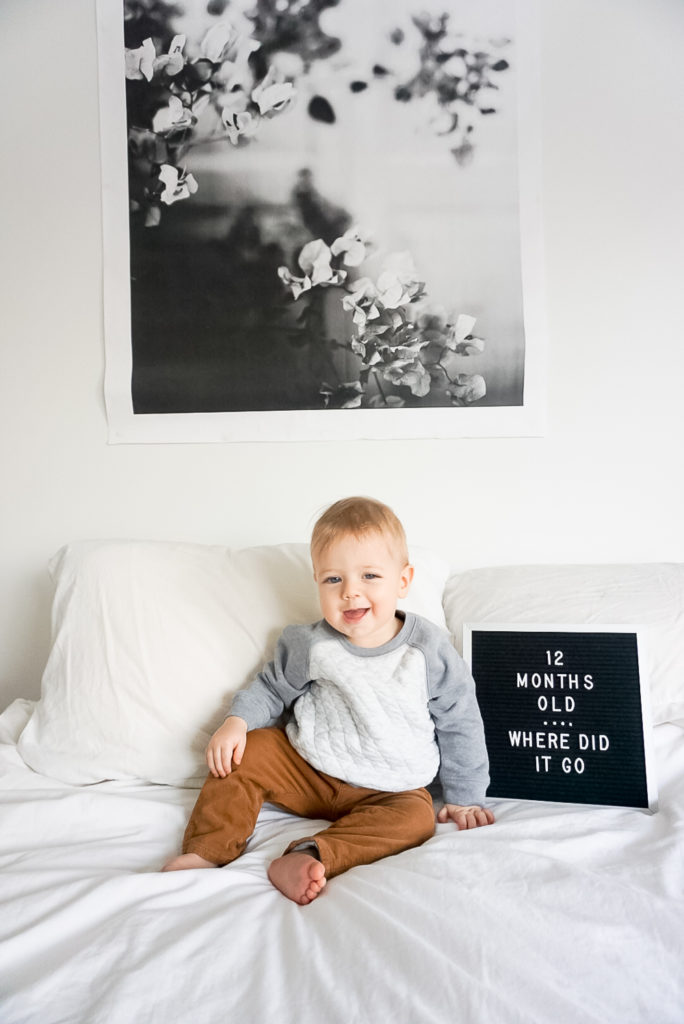 Each and every moment with Jack this past year has been the most joyous I've ever known and so bittersweet. Ryan just said how turning one doesn't make him as emotional because it's only getting better and better. And he's right. Seeing Jack discover the world and grow into this sweet little boy is the absolute most fun. It's just…he's not a baby anymore and I will miss that. At one year old, he is goofy, sweet, curious and stubborn. He is showing off his personality more and more each day and all that love we have, just keeps on building. Here's more about Jack at one year…
At one year…he has started to get more confident with his walking. Of course, each time I try to take out the camera is the time he flops down on his bum. I'm sure it will only be a couple more weeks and he'll be all out running though! He started 2 days a week at daycare and though the drop offs are really tough, I think he's finally getting into a groove there. I love seeing him play with the other kids, and be in a different environment than his home. It continues to be a really good fit for both him, and myself! He's learning and growing, and I've finally gotten some time to focus on my career and goals. Win win!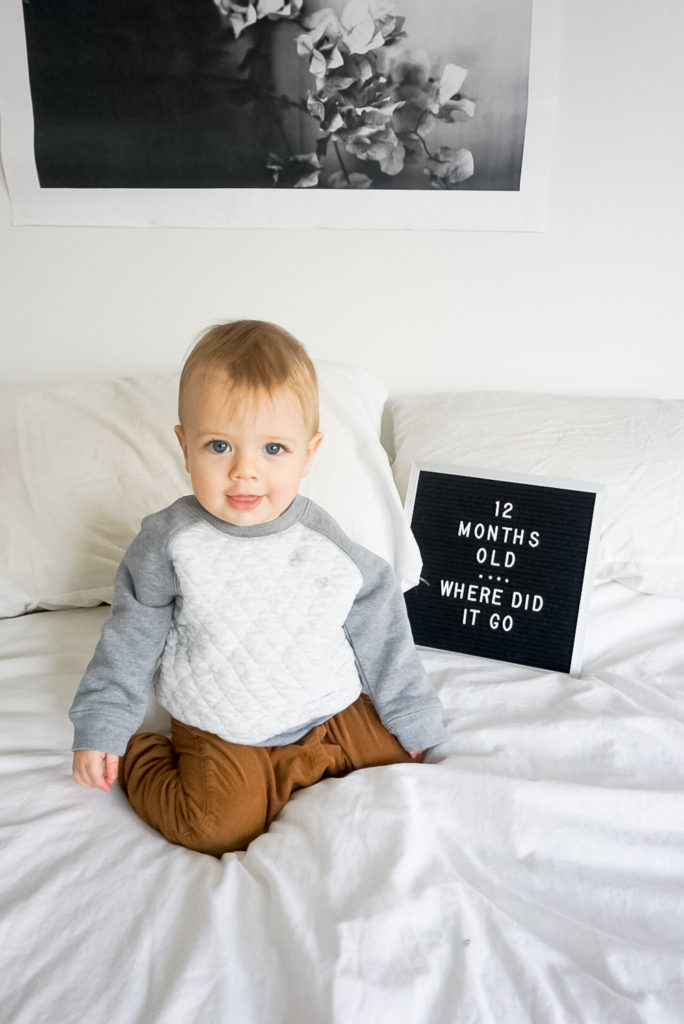 At one year…he has started to become pickier about food, which has become a challenge. When the stomach bug hit our home, it took him nearly 2 weeks to get back to his normal self and, even then, he stopped eating things he loved before. I feel like I'm constantly worrying if he's getting enough of the good stuff, but I'm sure that's most moms when they hit the toddler phase??? I guess I'll have to start hiding stuff in smoothies lol.
At one year…he's taking after me with his love of reading. We sit in his tent and he brings us book after book to read. He varies from sitting and listening, to furiously flipping the pages, but all in all, these moments reading together are some of my most treasured so far.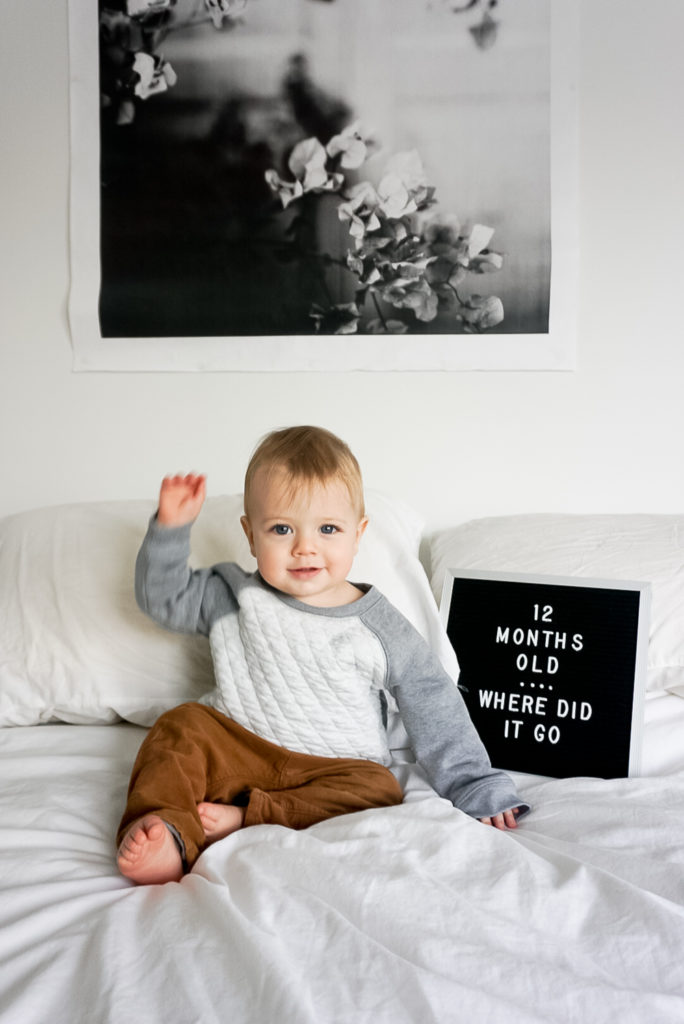 At one year…new discovery: dancing! // loves to: clap, wave and show off how big he is // favourite food: bananas! // favourite toy: lovey still but really anything that makes noises // favourite show: little baby bum (and then the songs are stuck in our heads forever) // favourite activity: bath time and going for walks (the daycare ladies say he loves when they go on walks!). He also loves when we chase him or play on the floor together as a family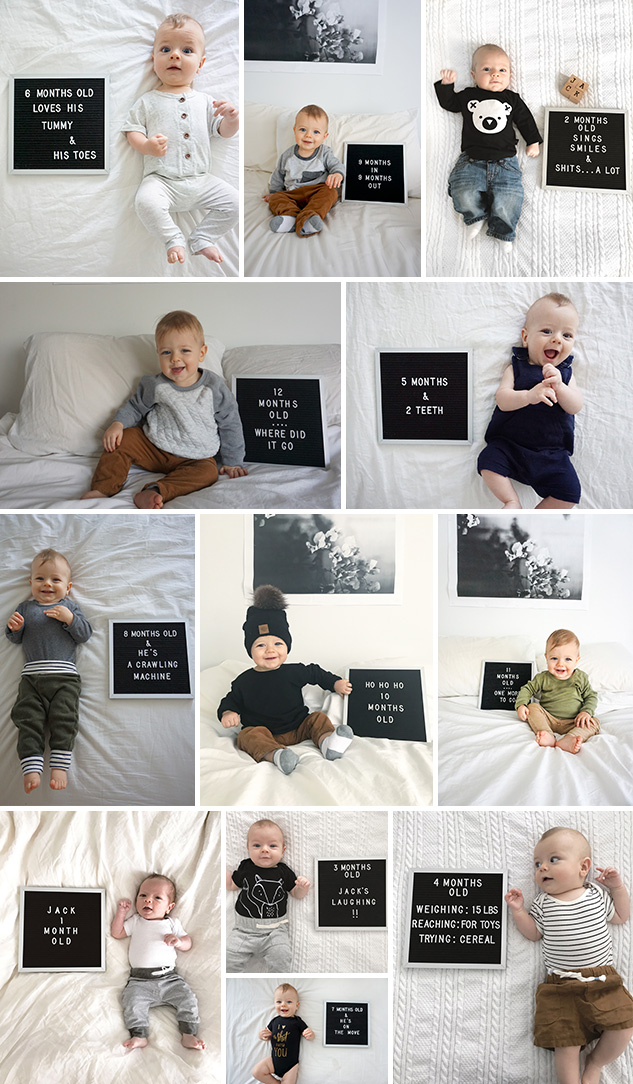 This year has been such a blessing. Everything I could have ever wished for and more.
Happy birthday my sweet baby boy!! We love you very much!