Sleep…such a precious thing! And yet, for a lot of people, a full night's rest isn't always achievable. I am generally a great sleeper (probably from being so tired looking after a baby that my body now just steals any amount of sleep it can get!!) but, unfortunately, my husband had been struggling with getting a good night's sleep for months. It was hard for me to see him struggling and not wanting to rely on medication, I started to do some digging.
After hearing about and seeing weighted blankets popping up in my feeds, my curiosity spiked, probably not unlike yourself. Weighted blankets are seeing a surge in popularity lately, with many proponents saying they have stress, anxiety and insomnia-relieving effects. Which seemed absolutely amazing! Worth a try right?!
Perfectly timed, the universe (or Google / my phone lol) heard my concerns and I stumbled on Hush blankets. The product looked beautiful, the reviews seemed genuinely good and I could have it delivered almost immediately. I jumped and ordered a 25 pound twin blanket for Ryan to try! (PS – because of his weight, this was the right size to order. If it was mainly for me, I would have done the 15 pound option. That's one aspect I liked about Hush right off the bat – that there were weight options!).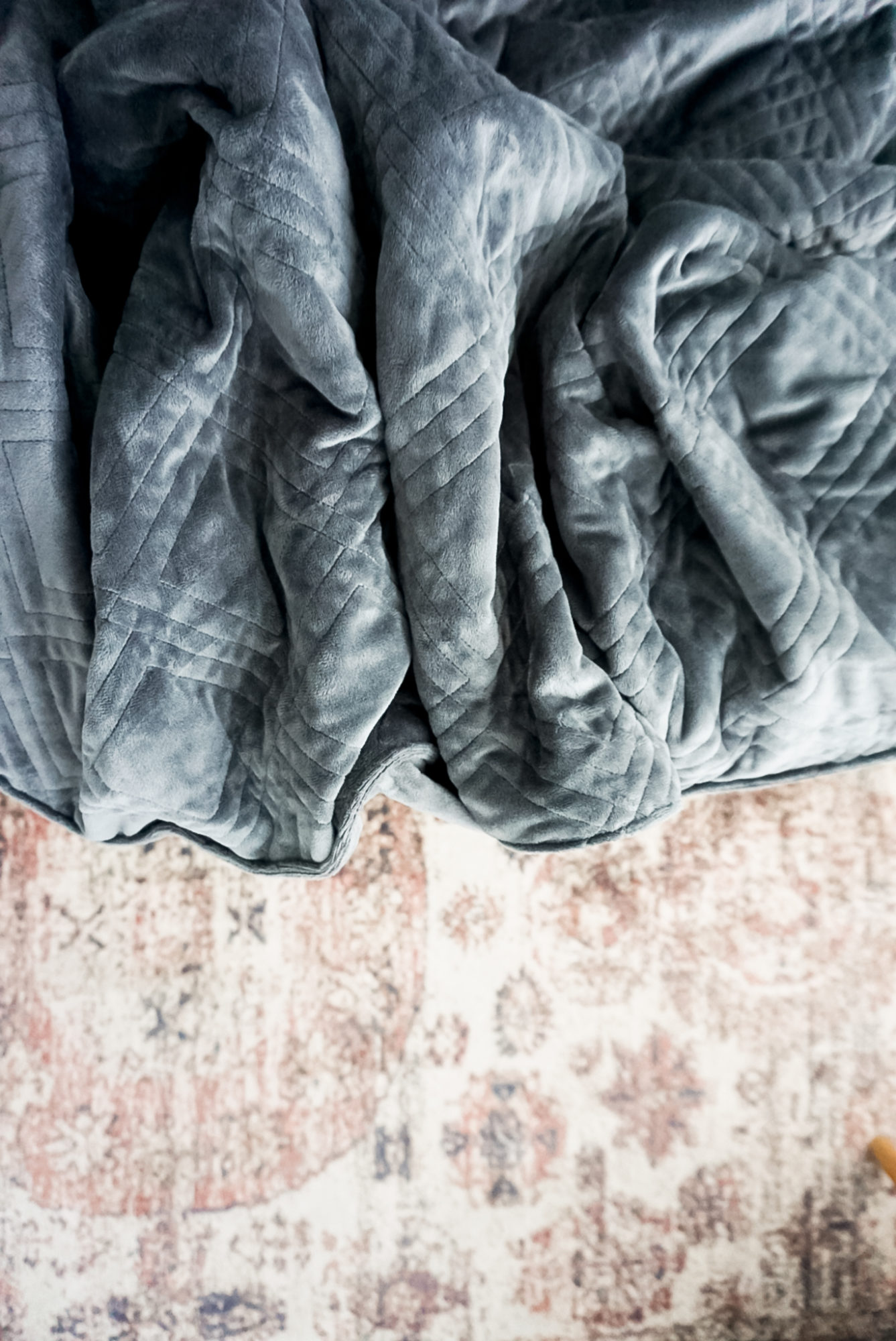 When it arrived, we both noticed how soft it was and loved the quilted texture, which apparently helps evenly distribute the glass beads inside. Ryan was excited to give it a try that night and immediately took it upstairs to our room.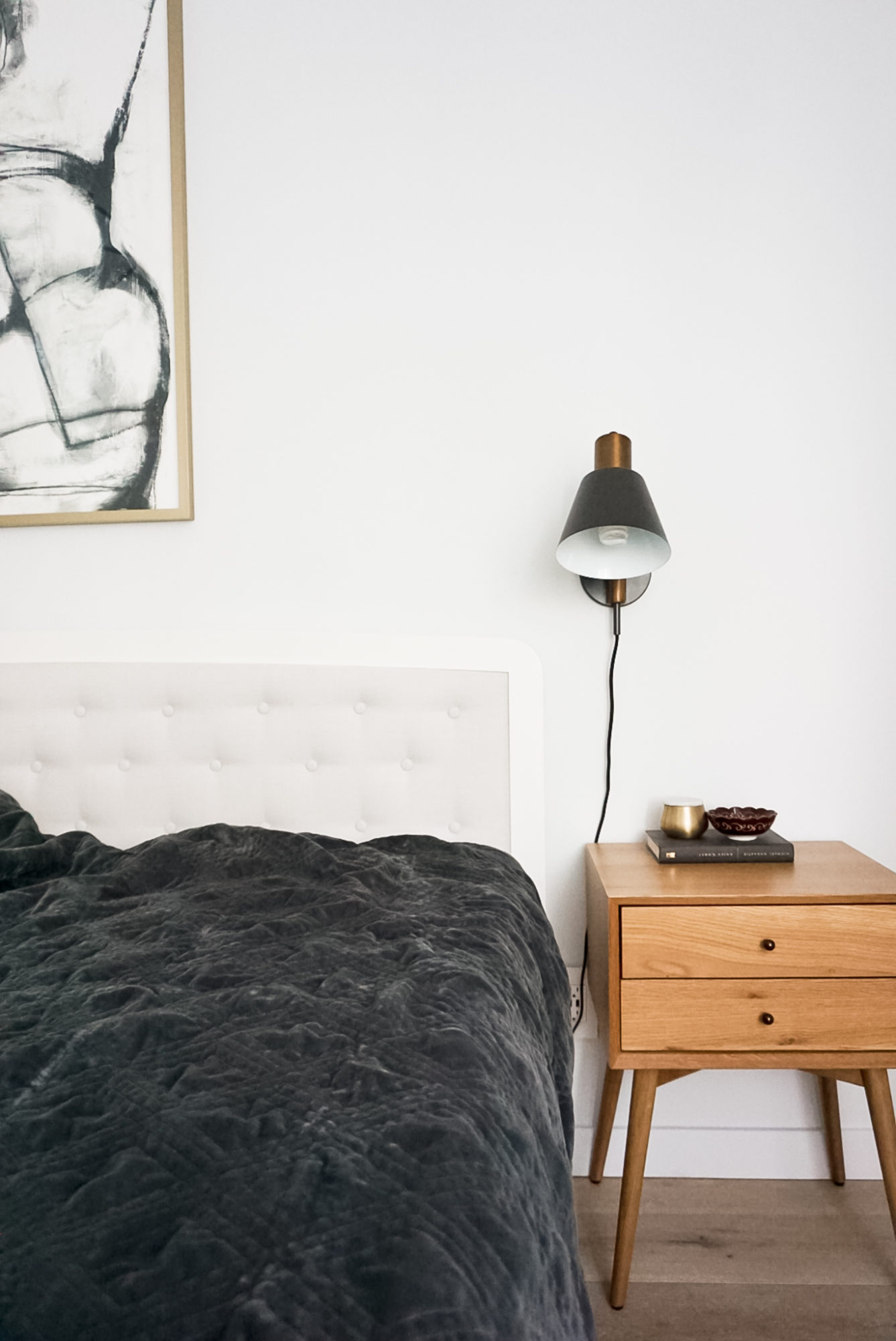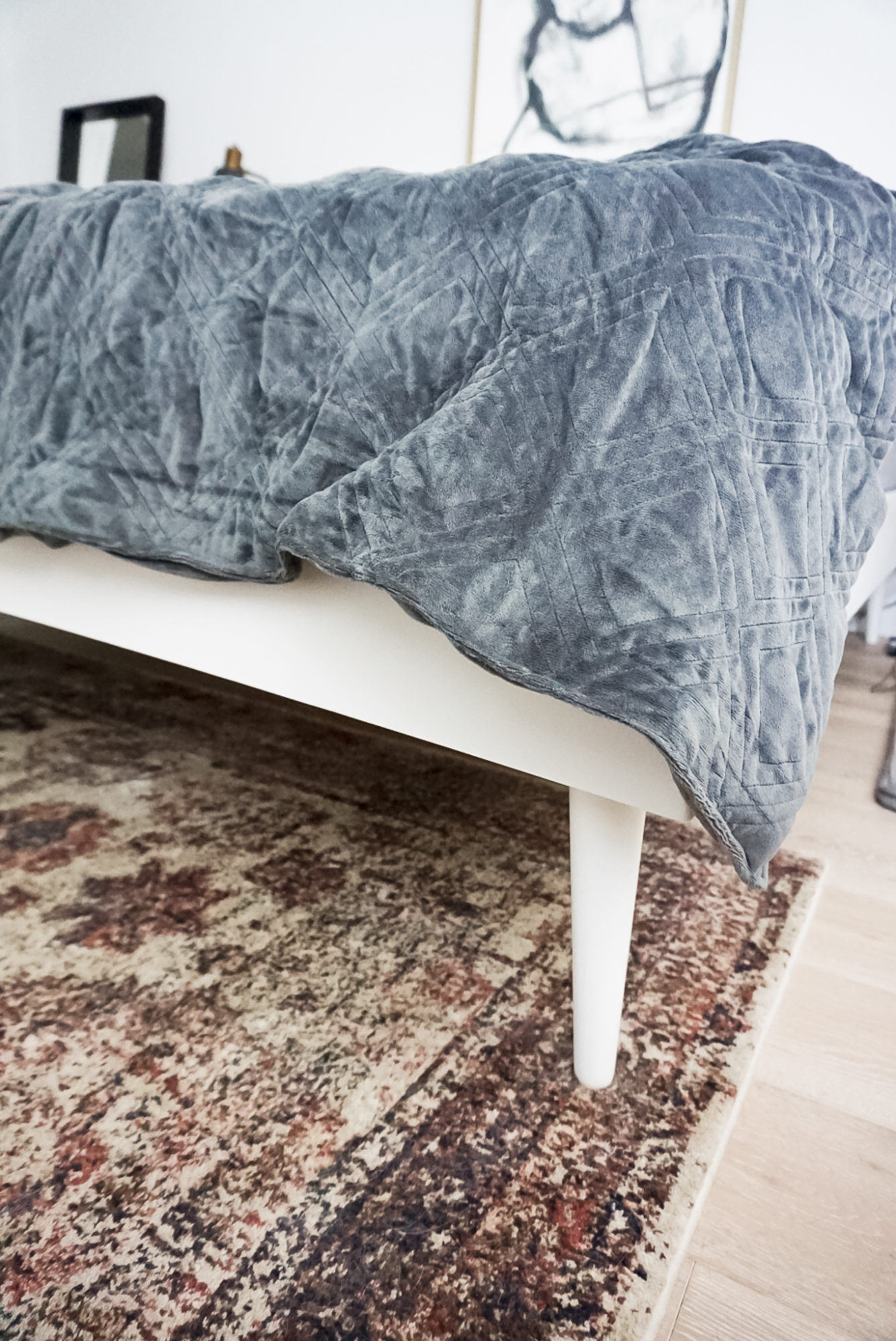 Fast forward a couple of weeks and here is what we both thought of the blanket (I should mention Ryan went away for a weekend and I did end up using it a bit too!):
The blanket felt like being wrapped in a cocoon, as if the blanket was giving a big hug (and this is largely why it has a calming effect!)
It felt a lot more snug than a regular comforter and it encouraged Ryan to stay still (I definitely noticed he wasn't bouncing around in bed nearly as much)
It was really warm and cozy, so much so, Ryan ditched our other duvet completely, opting to just sleep with the Hush blanket
He has had, over all, better nights sleep and has relied less on other crutches, though there are of course other contributing factors too, to be fair! 
All in all, Ryan loves it. And for the few times I've climbed under it too, I can't help but agree! The only aspect to consider though is that it's currently winter and we keep the house quite cold at night. We both wonder if during the warmer months it may be too warm but I imagine that's the case with any weighted blanket. I would also love to see some more colour options – a luxurious cream would be amazing to see! Perhaps that will be in Hush's future!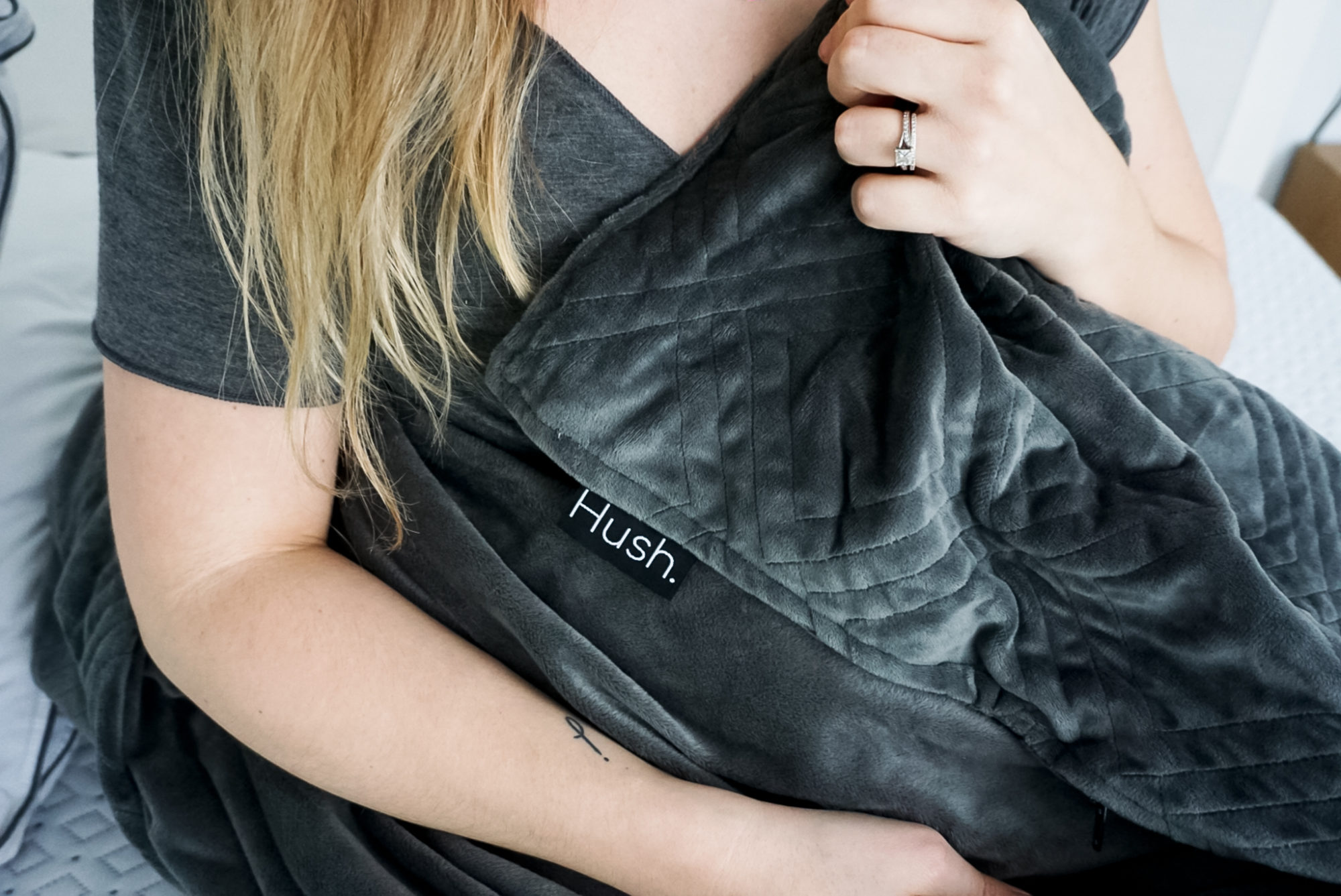 If you're interested yourself, I would be remiss not to mention that Hush has a great 100 night guarantee. If you're not satisfied after the 100 nights, they will help you with the return.  Once they have the blanket back and it's in good condition they'll give you a full refund. Easy!
Let me know if you have any questions!! I'd be happy to answer!
This post was made in partnership with Hush Blankets, but of course, all opinions are 100% genuine and my own!