Alright!!! The baby is currently asleep and I am attempting to get back into my blogging life, one post at a time. It's been a struggle to find any energy to dedicate to the blog but, as Jack and I get to know each other and our new normal, I know it will get easier. More on that to come this week.
But enough about that! Today, I am talking about our next project in the Ravine House. Yes, even with a newborn, Ryan and I are set on continuing our renovations. Before you shake your head at me though, these are much smaller and less invasive projects to be sure. First on the agenda, to finally ditch our disgusting carpeted stairs and the very dated railings. Yes, the staircase is getting a major overhaul.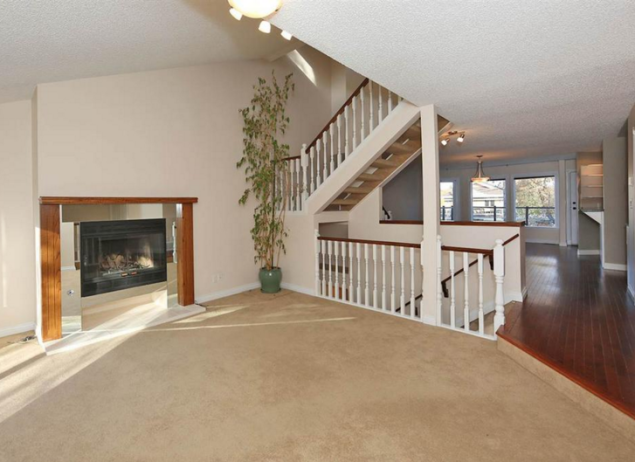 Before
I absolutely love the location of our staircase. It's set right in the middle of our home, dividing the two living areas. No matter where you stand on the main floor, the staircase is in view and a major focal point. So, we need it to be show stopping!
I am currently loving black metal railings, especially after I saw the railings in Chip and Joanna Gaines' bed and breakfast house. Did you see this gorgeous space?! I immediately pictured this in our own home and started to research more metal railing styles and designs. Here are some of my favourite finds from the web and some unreal inspo for the Ravine House's transformation: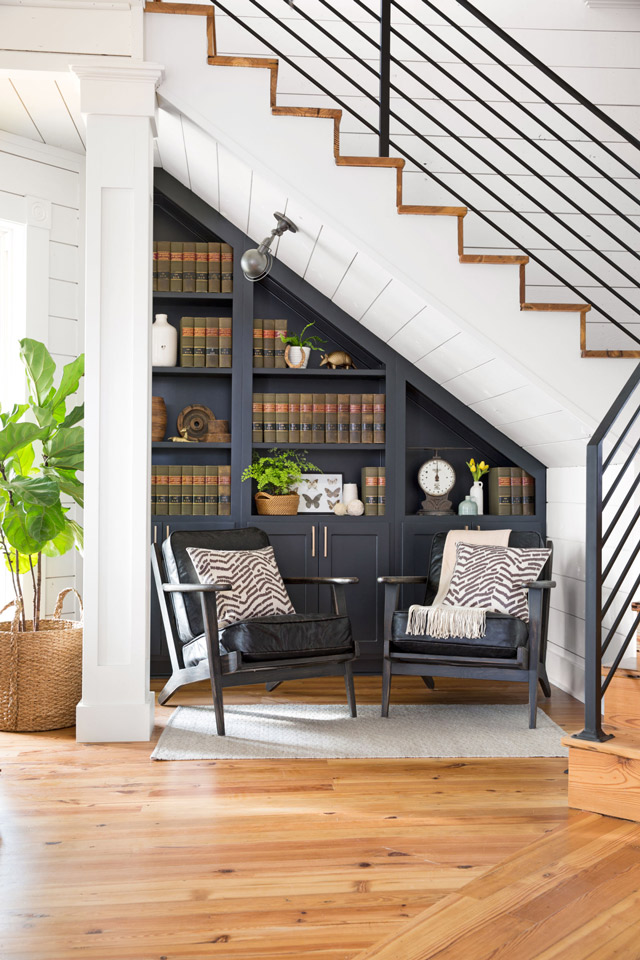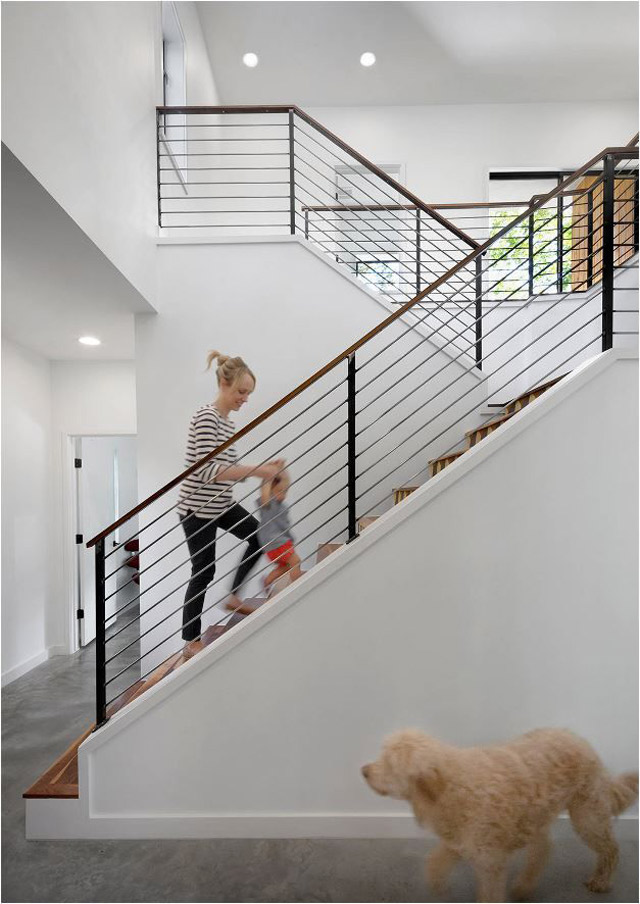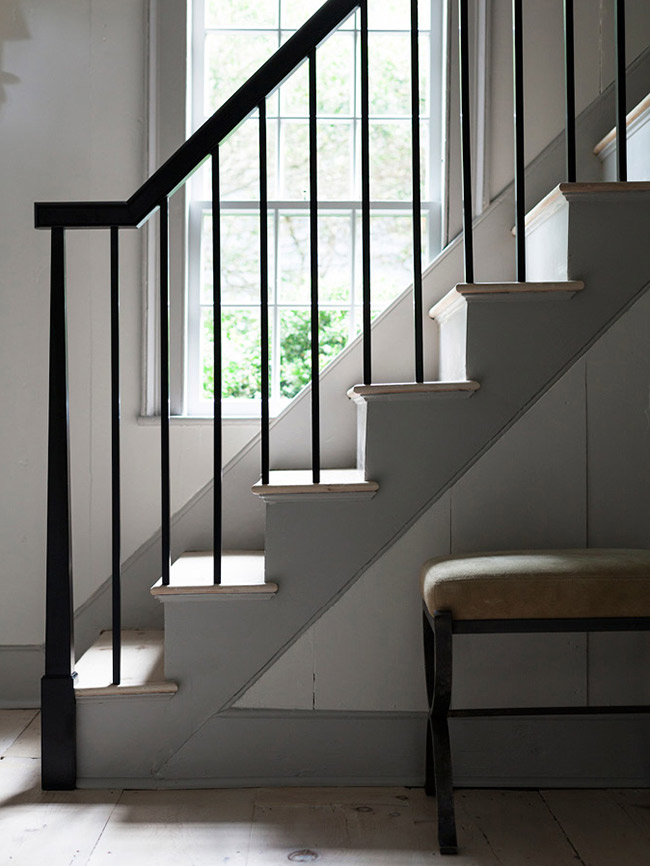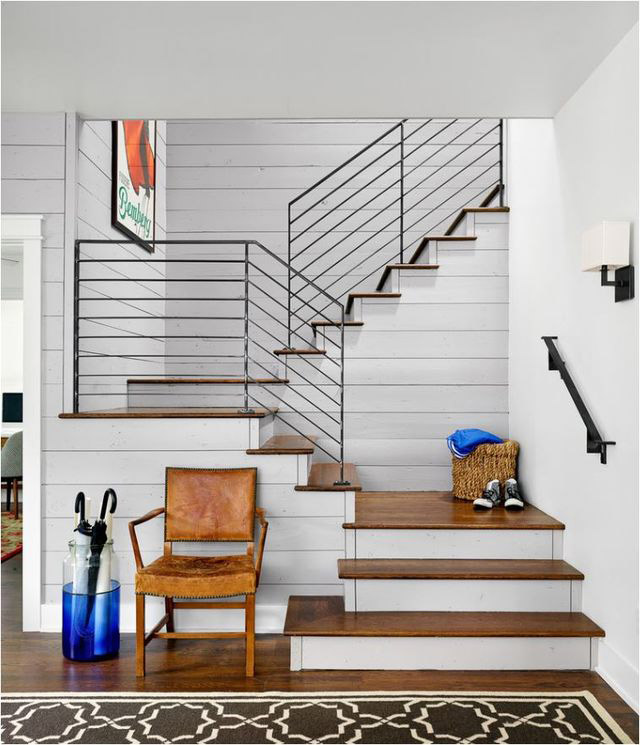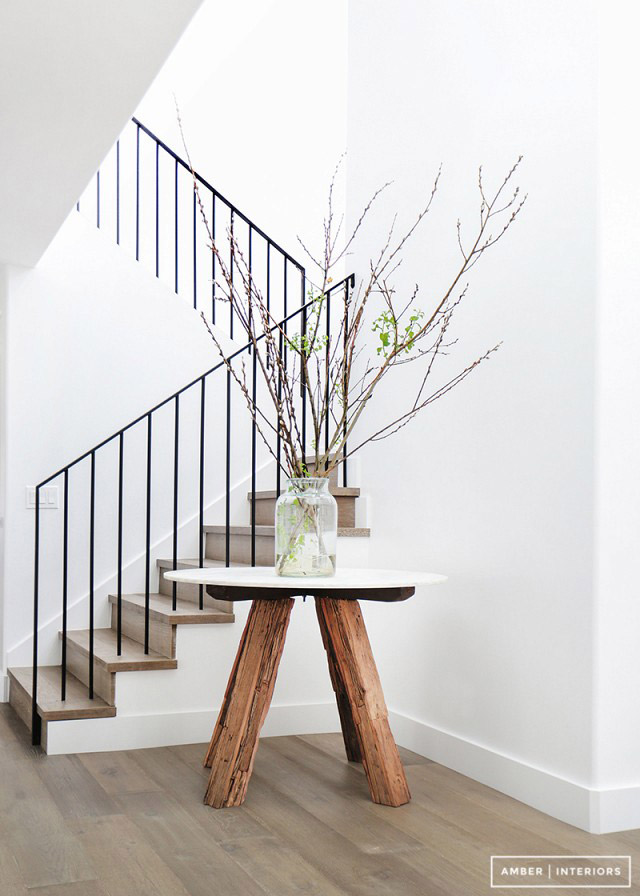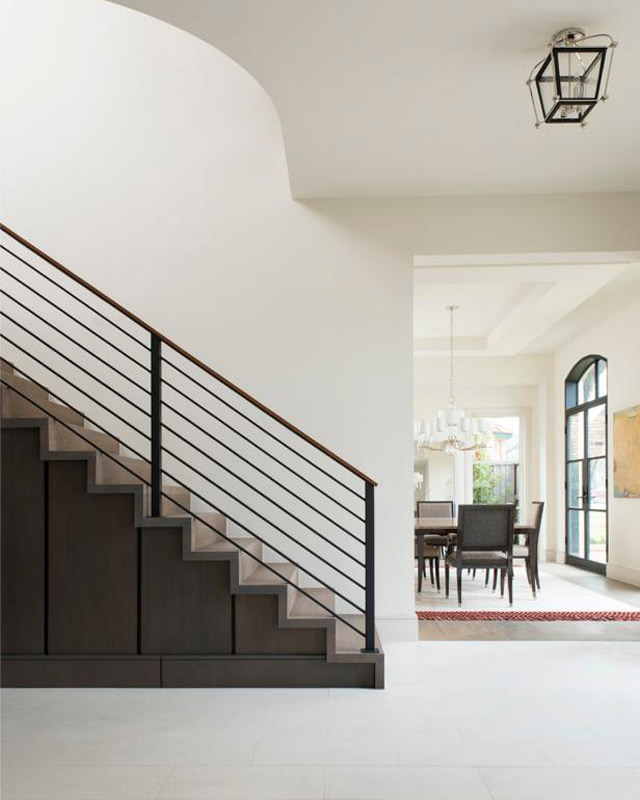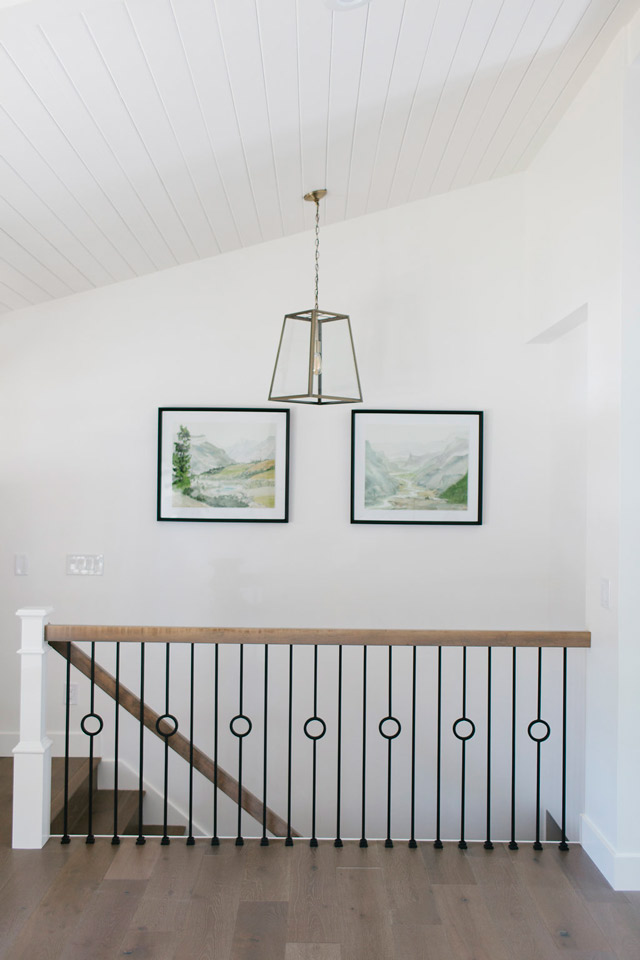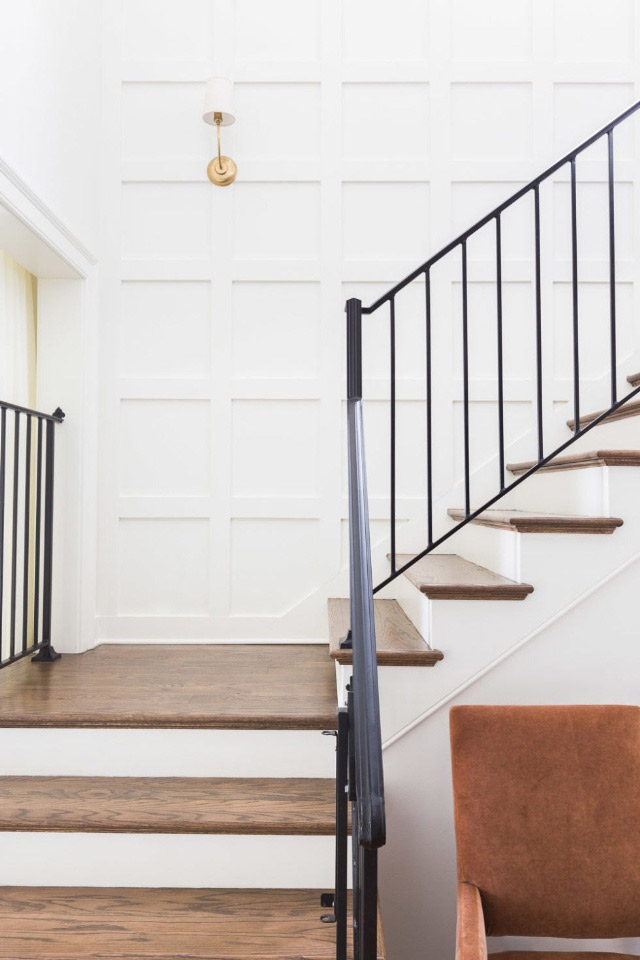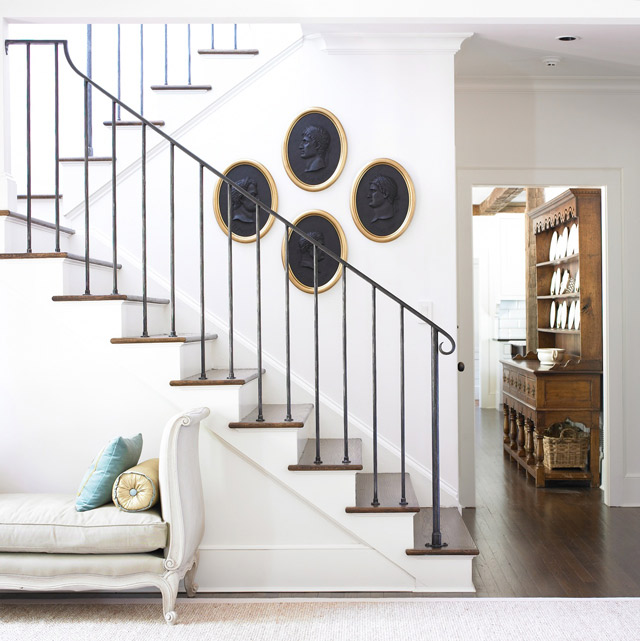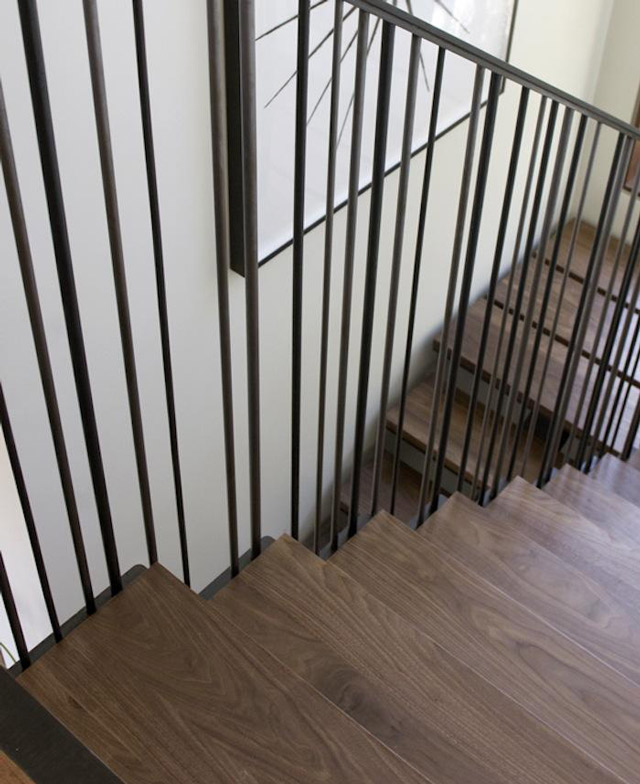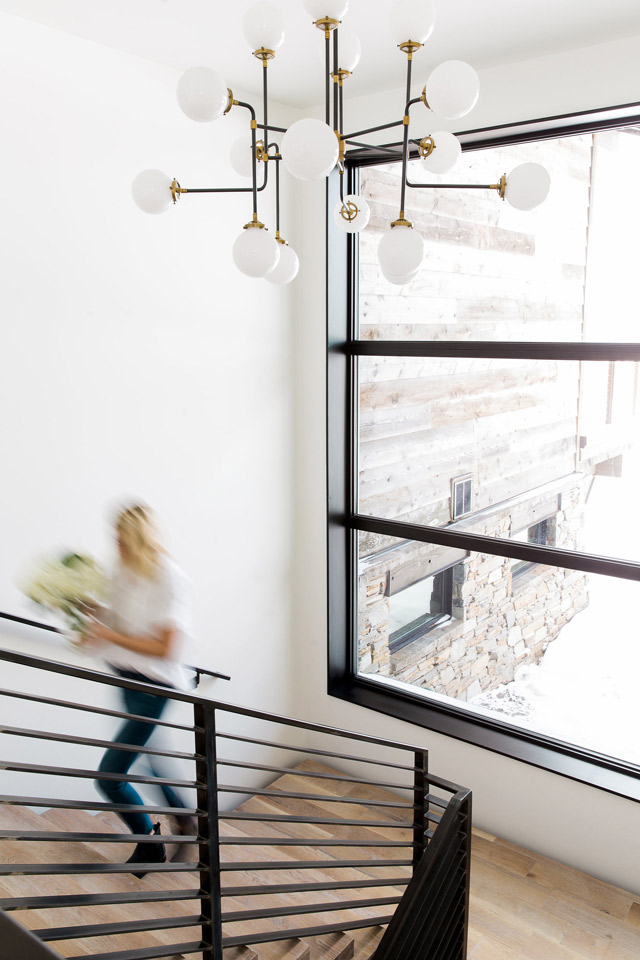 Aren't these metal railings gorgeous?! Now, unfortunately, as much as I love the horizontal spindles, Ryan and I decided against it. Our staircase is extremely high and open to the living room below. Once Jack is a toddler and wanting to climb everything, this could spell disaster. So, not wanting to take a chance, we are going to design our railing with vertical metal spindles like some of the inspiration photos above.
What do you think?! Would you ever consider metal railings instead of wood?
Image sources 1 / 2 / 3 / 4 / 5 / 6 / 7 / 8 / 9 / 10