You know that feeling when you come home after a long day, take off your annoying work clothes and jump into your comfy sweats? It's really the best feeling, isn't it? Even more so when you have a giant pregnant belly to lug around all day! But since I've been at home, I haven't been getting that feeling as much. If I want, I really can stay in grubby clothes all. day. long. Dangerous!!!
So, I've been searching for better options when it comes to comfortable clothing. I sincerely don't want to feel like a slob all day. Not to mention, I'm about to become a first time mom. The bump is being replaced with a wee one and I know I'll be struggling to take care of him, let alone myself. I can already see the reflection in the mirror – the same tired sweats, and the unwashed t-shirt lol.
And so, in my desire to be comfortable but still pulled-together, I finally got my hands on a Dwell and Slumber lounge dress. These ladies sure know what they're doing because these babies are sold out in a matter of minutes every time they restock! I literally had to sit at the computer and log on at the perfect moment in order to nab mine.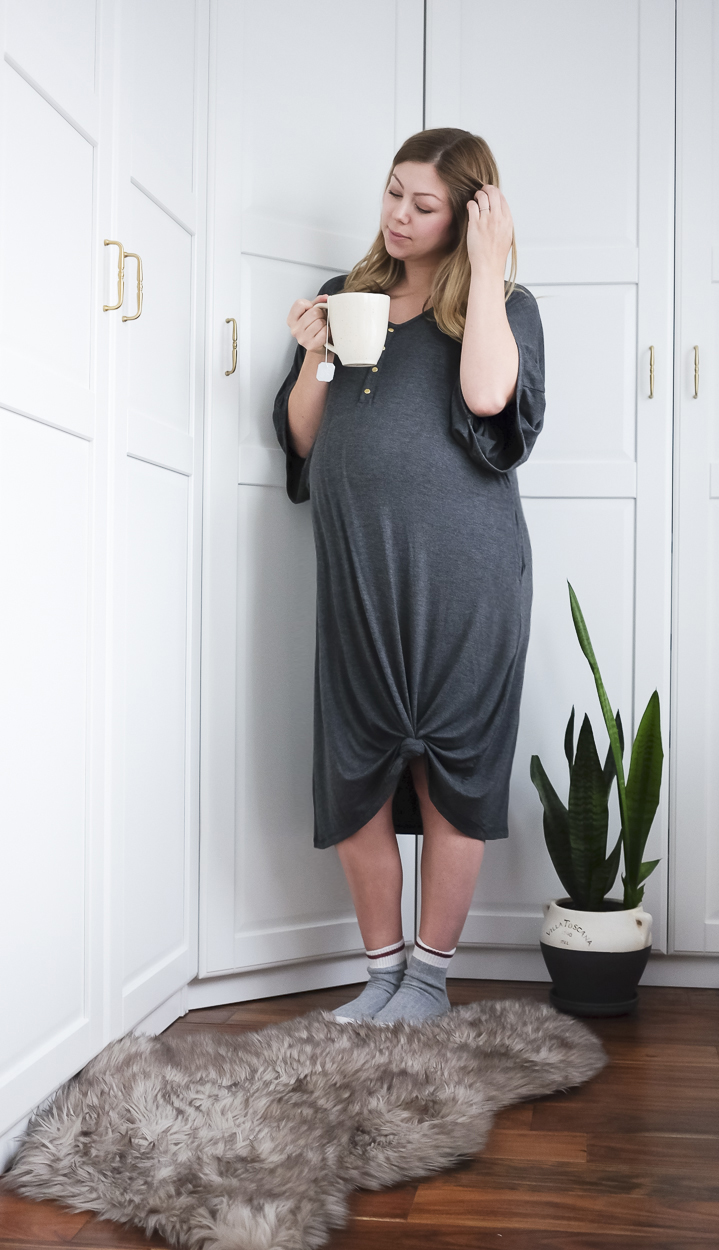 This dress is super soft, functional and yes, very cozy. But in the same breath, it somehow feels a lot more luxurious than sweats. Because it's one size fits all, it's nice and billowy, which is perfect for accommodating my big bump. Once the baby is here, the snaps make it perfect for nursing too. I'm planning on throwing it in my hospital bag because I think it will be perfect for after the delivery too.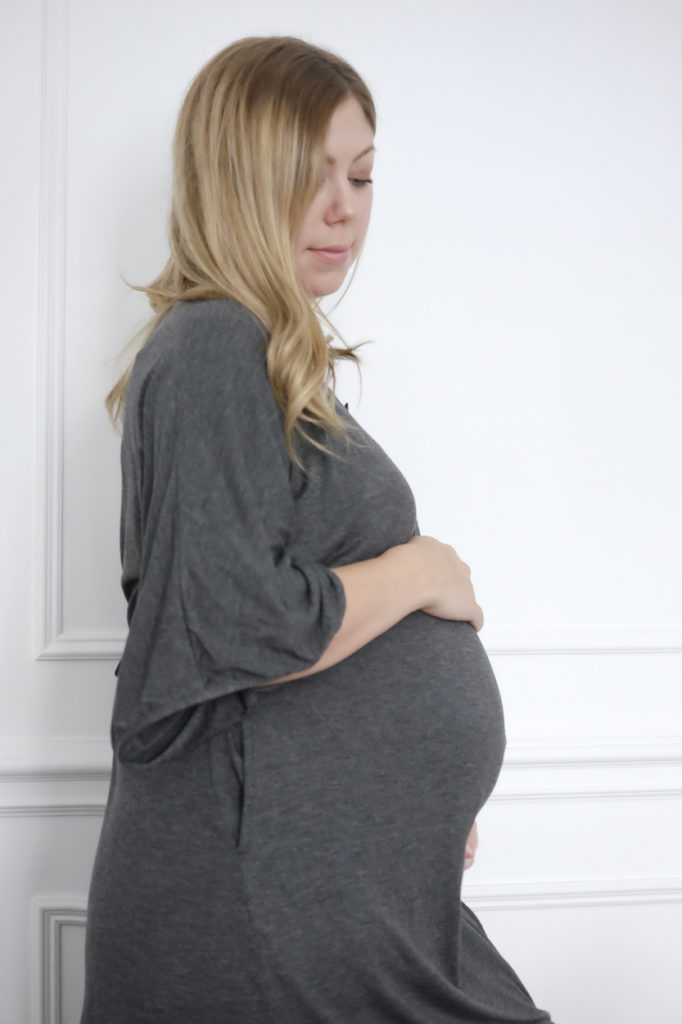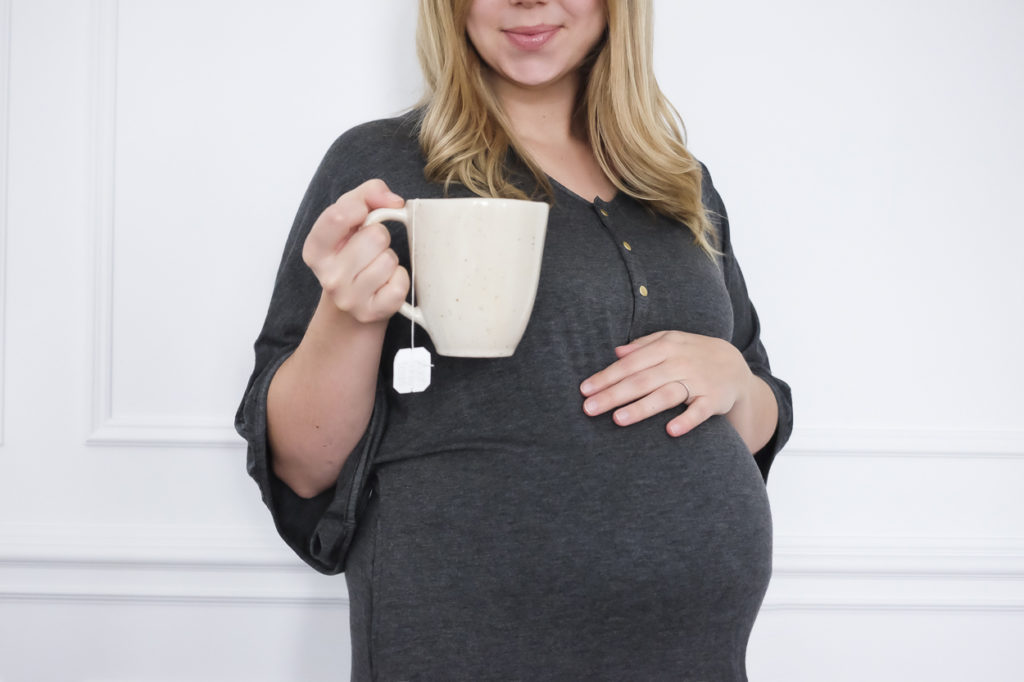 Even though I've yet to wear it out, the ladies behind the lounge dress state that it's a modern option that you can live and sleep in…versatile enough that you can slip it on to meet friends or stay in it long into your Netflix marathon. I love that!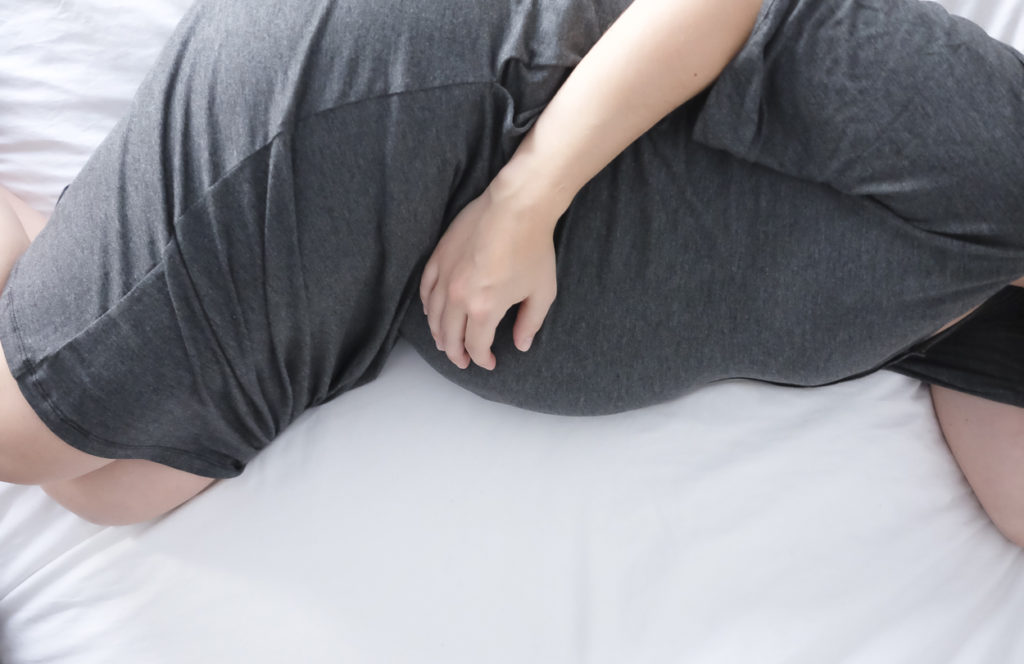 You'll definitely be seeing me in this piece from time to time, with Jack by my side of course. For now, Waffles will do 🙂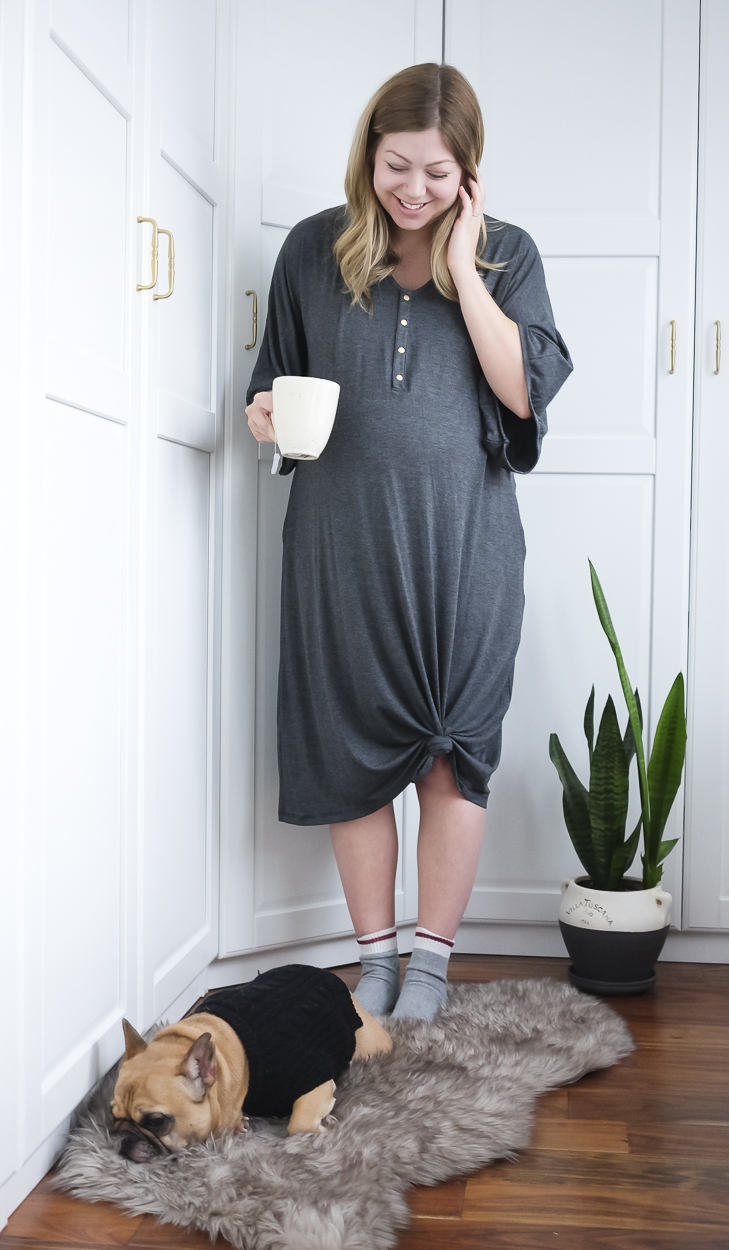 XO
(PS – this was not a sponsored post, I seriously just love the dress!)