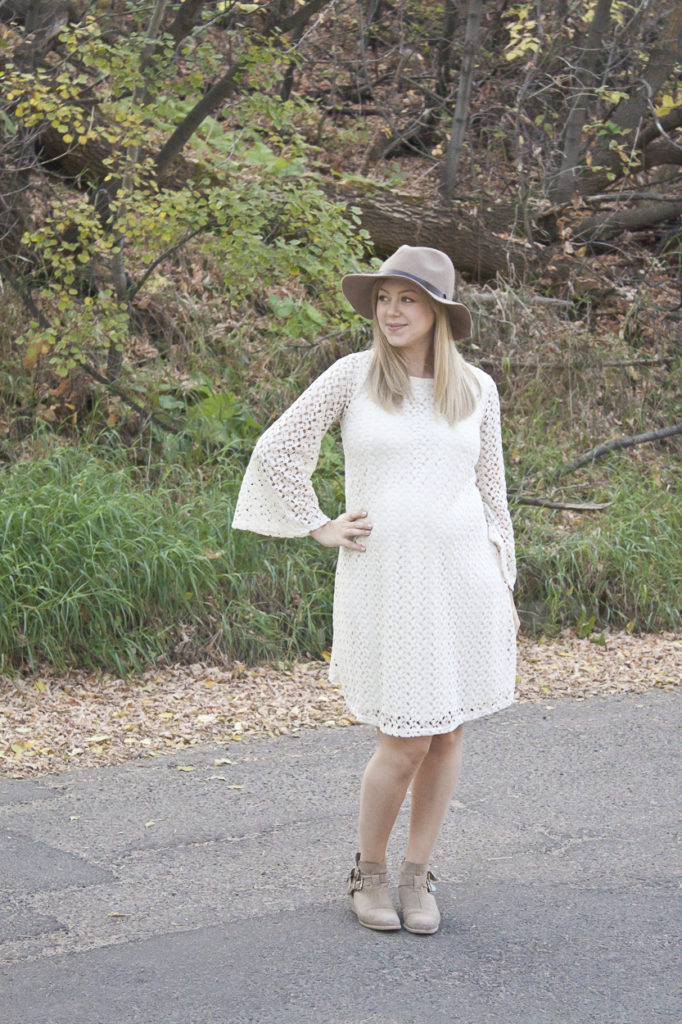 About a week ago, fall was all around us. The leaves were turning their bright oranges & yellows and falling, crispy underfoot, and the air had that perfect tinge of cold. My favourite. Fast forward to this Thanksgiving weekend and, SNOW. We kind of skipped over fall here in Edmonton it seems. Now, this isn't the end of the world because first, it's beautiful and second, it will likely melt soon. No need to panic.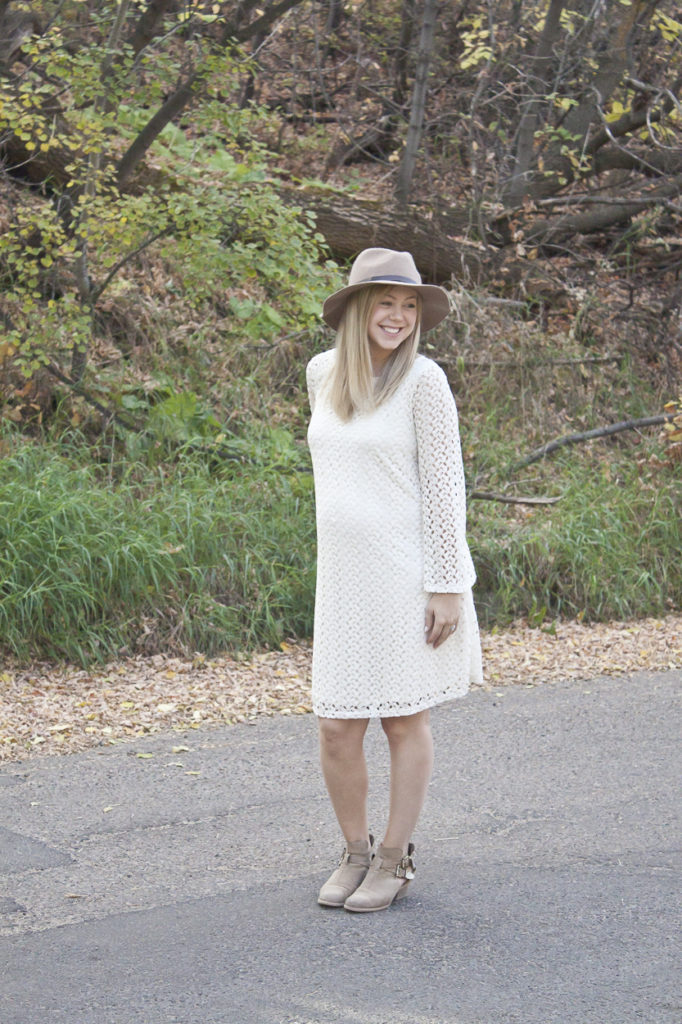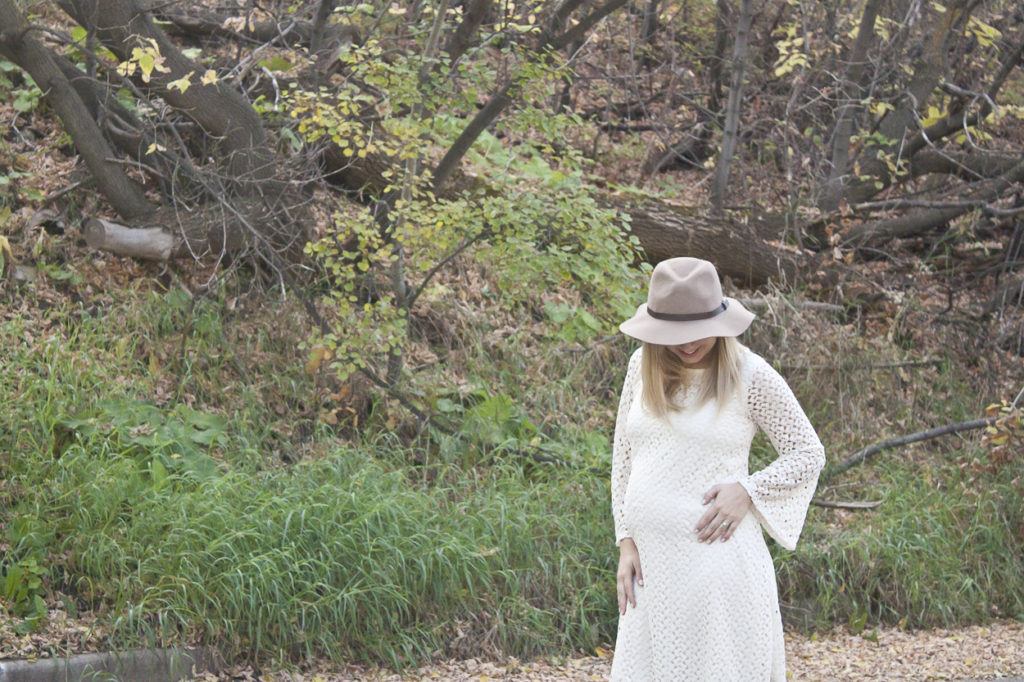 I was lucky enough to snap a few photos when fall was at its prettiest AND I had just received a gorgeous package in the mail!! Pink Blush sent over the perfect fall dress that was right on trend for the season, having flares!!! I don't know about you but I love the flare trend. It's got that retro 70's feel with a contemporary twist! This dress in particular has lovely flare sleeves, a lace overlay and just the right amount of swing. It's very versatile and will definitely be a go to throughout this pregnancy and after. Did I mention it is beyond comfortable?! lol That's important for this gal right now!!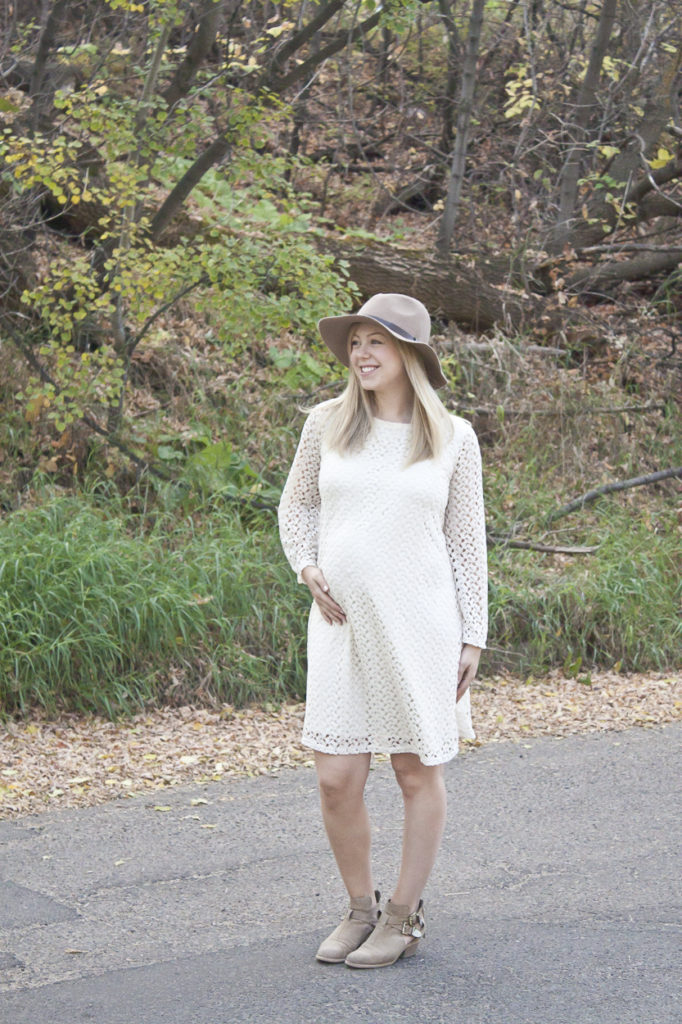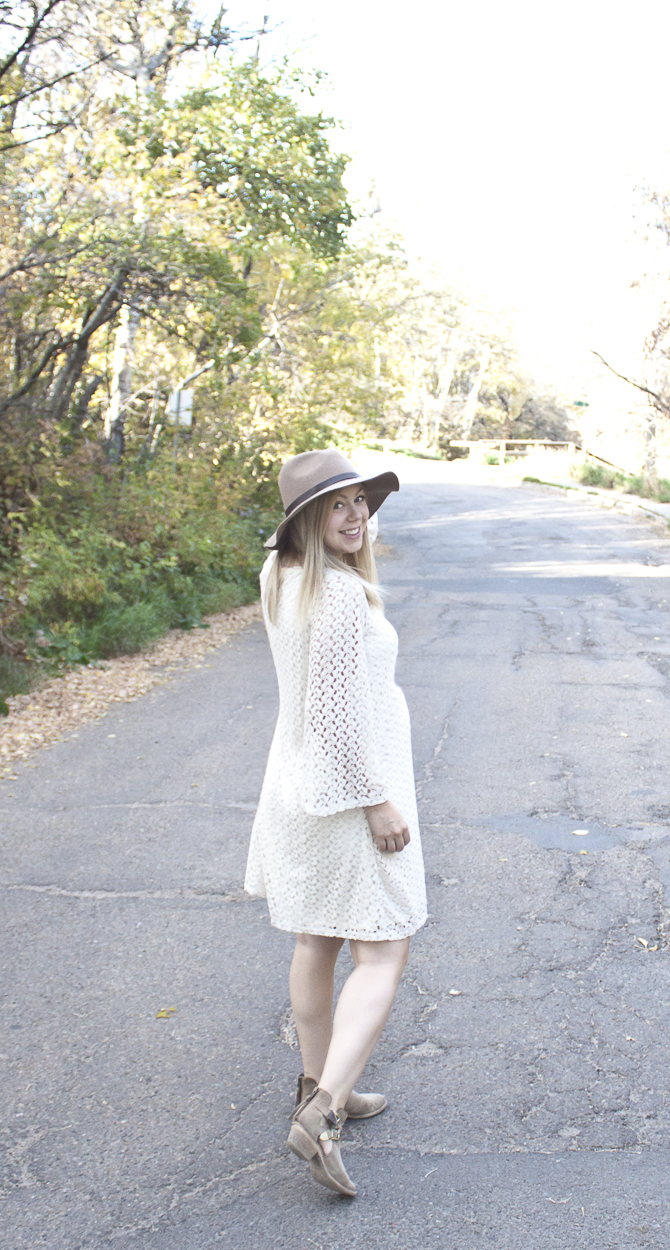 I can see myself dressing this piece up with a pair of heels like these and a statement accessory for a night out on our upcoming Palm Springs trip. Or I could easily dress it down with booties and a floppy hat like you see here 🙂 When the temperatures start to plummet even more, I could easily add some tights and a cute fall jacket or even my fave fall vest!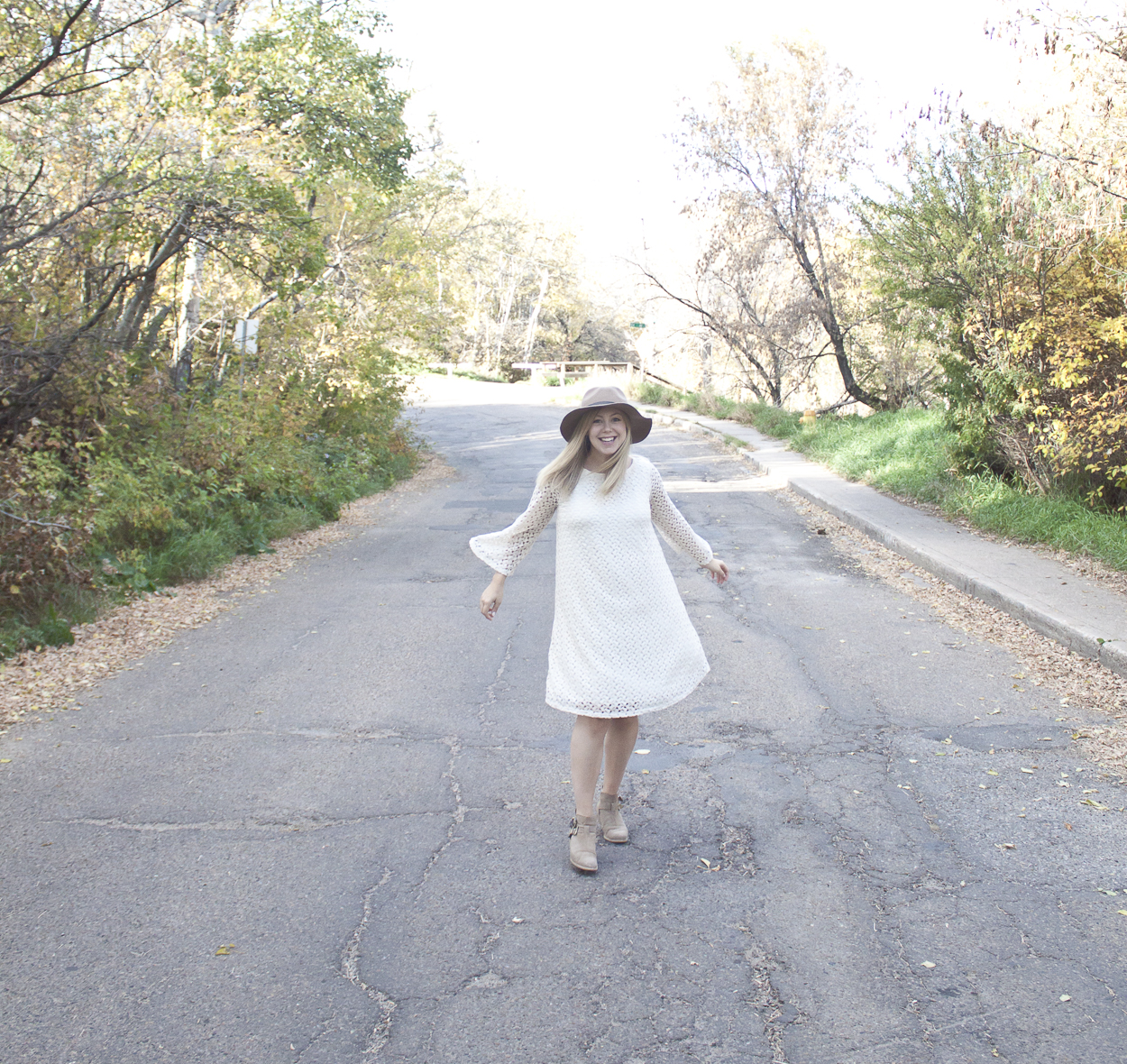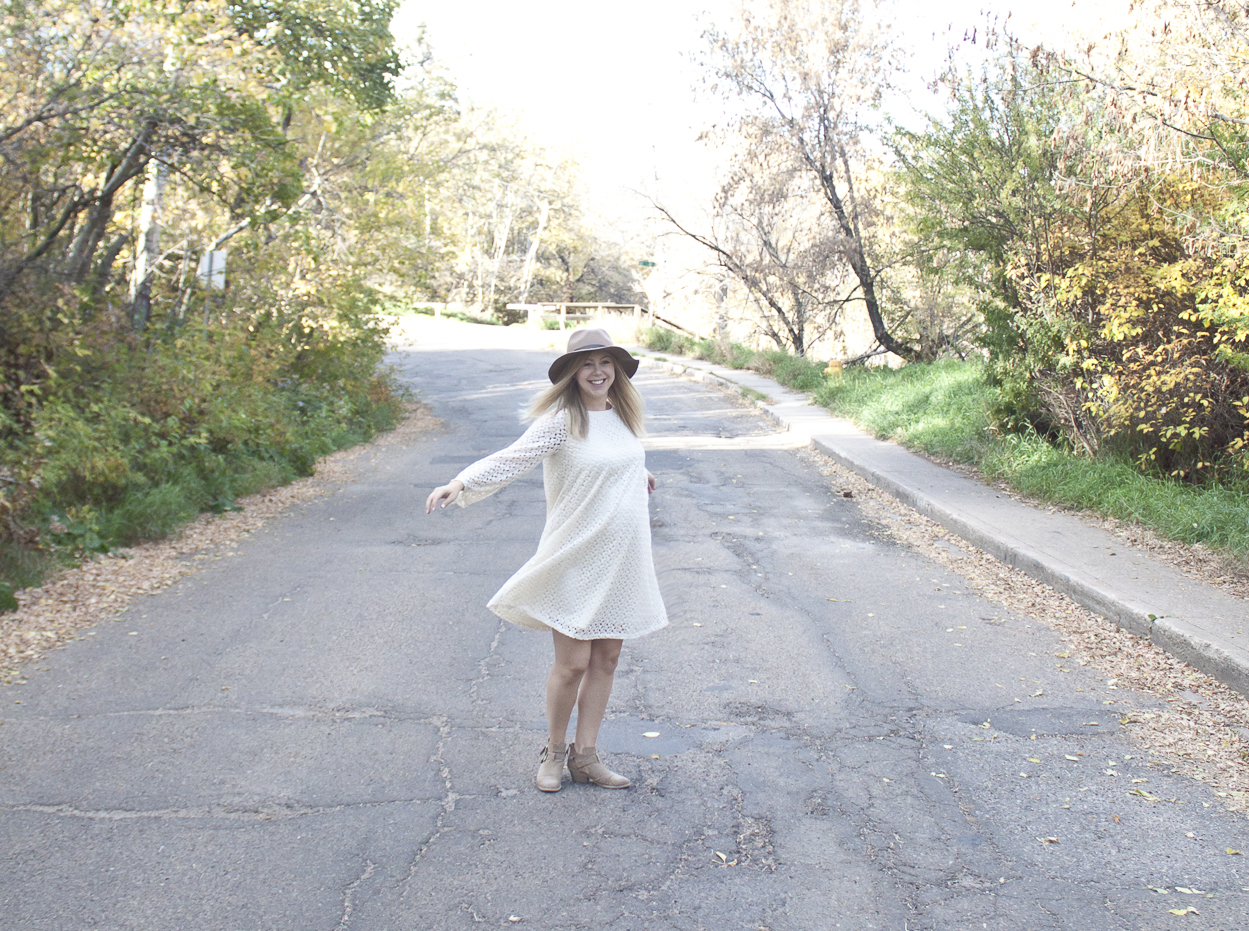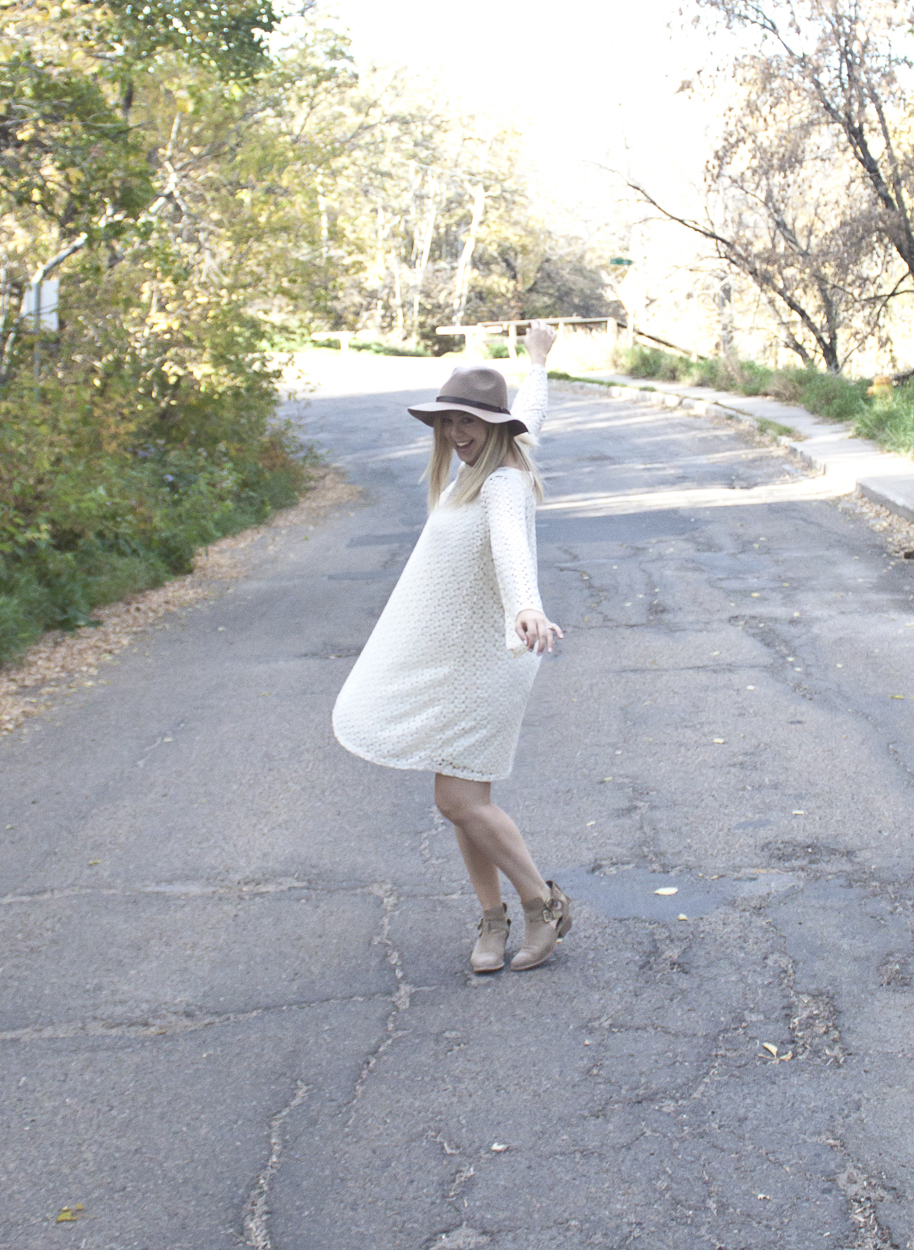 If you've never checked out Pink Blush, you definitely should. They have so many affordable options for maternity, maternity plus, nursing and then even just regular ladies wear (no bump needed!). I've fallen in love with a few of their pieces!
Hope you all had a wonderful Canadian Thanksgiving! XO