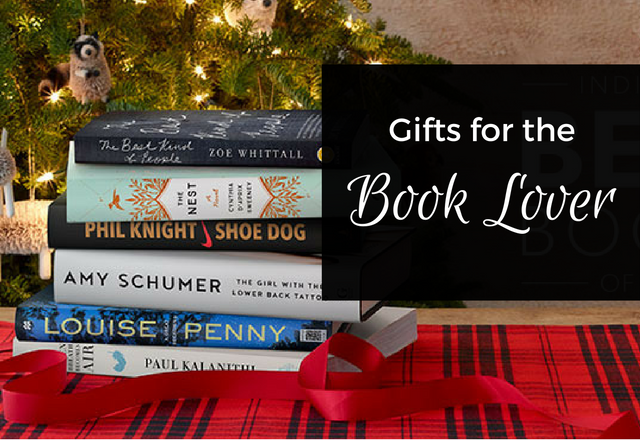 Is there anything better than a book lover getting an amazing book on Christmas?! As a self professed book lover, I can confidently say there isn't! Last year, I did a full round up of all my book recommendations but this time around, I thought I would not only include some great reads, but some amazing reading accessories also. I know any literature lover would appreciate this gift guide, so let's check it out!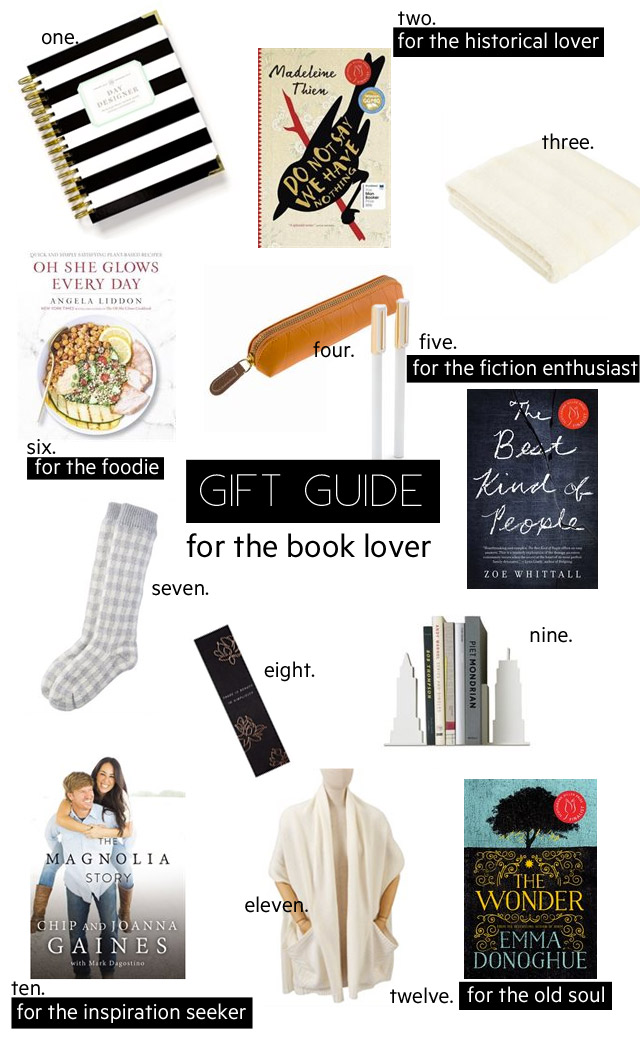 one // Most book lovers appreciate a really good calendar and organizer. This 2017 planner literally has it all.
two // For the historical lover – Winner of the 2016 Scotiabank Giller Prize and the Governor General's Literary Award for Fiction, shortlisted for the Man Booker Prize, and longlisted for the 2017 Andrew Carnegie Medal for Excellence in Fiction, this extraordinary novel tells the story of three musicians in China before, during and after the Tiananmen Square protests of 1989. Yes please!!!
three // A cozy throw is a must when curling up on the sofa to read…that or grab them eleven // a reading shawl. The pockets are a great place to stash your bookmark, tissues if you're extra sappy lol or some treats!
four // To go along with your amazing planner, a good set of pens (with rose gold detailing!) and a lovely leather case are a necessity.
five // For the fiction enthusiast – The Best Kind of People is getting a lot of buzz this season. Based on the story of a teacher who is arrested for sexual impropriety, this read explores the ideas of loyalty, truth, and the meaning of happiness.
six // For the foodie – perfect for someone who is looking to revamp their cooking in the New Year, Oh She Glows Everyday has some amazing recipes that are fast, easy to do and totally plant based.
seven // My mother in law bought me these reading socks for my birthday and they are unbelievably warm and soft. I wear them around the house all the time!
eight // Gotta have a good bookmark!
nine // A book lover like myself will probably have quite the library! Give them some bookends to help brighten up their shelves.
ten // For the Inspiration seeker – This duo is more than just the couple of Fixer Upper. Read about their incredible journey from rags to riches and how they transformed their lives, one house at a time.
twelve // For the old soul – The Wonder is set to be a classic for any of you fiction lovers. I'll be doing a full inspired read post for this one, but trust me, it is definitely a must for any book lover.
Any other books that should be added to this gift guide?! How about a great accessory or two?! Need some more gifting inspiration?! Check out my other gift guides from the week or my shop section above – – closet & beauty, or maternity & baby
xo and happy Sunday!