With all the home decor trends popping up for the year ahead, we've also started seeing some trends falling to the wayside. One trend that's predicted to fade is the all white kitchen. Personally, I still love a beautiful crisp white kitchen and don't think there's anything wrong with turning to this classic. But, maybe, yes maybe, this trend is getting a tad tired! There I said it!! The self professed white enthusiast! Now, in the same breath I think we have to take all these predictions with a grain of salt. There's nothing wrong with blending a little of the old with the new. We can have our white kitchens and be on trend too! (I didn't mean for that to rhyme I swear!). Ok, here's how to keep that white kitchen current: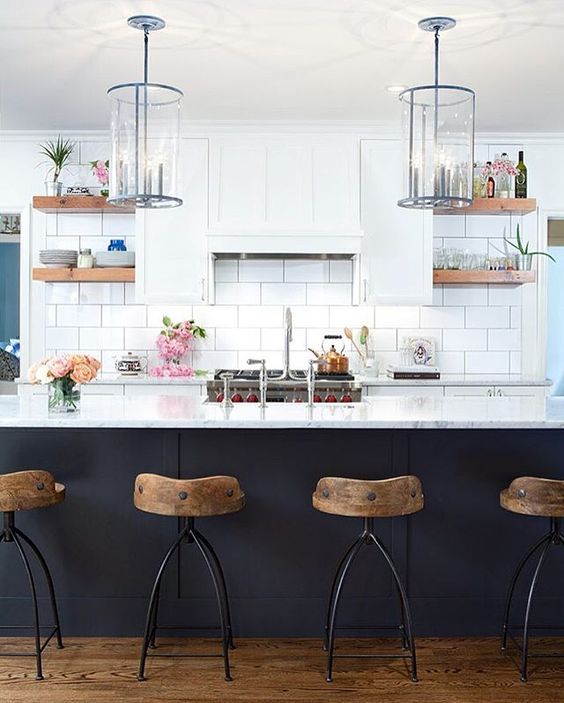 Do the Cabinet Mix – instead of doing all of your cabinets white, throw in some base cabinets that are grey or green or navy! Or do a different island to add some variety. Mixing it up is a great compromise – you still get the white but it feels a bit more on trend.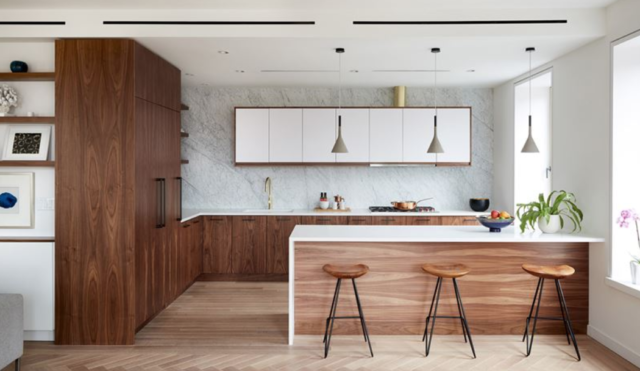 Inject Some Warmth – we've been hearing a lot about how warm tones are coming back. So incorporate some warmer toned walls, a terracotta backsplash, or accents of brass.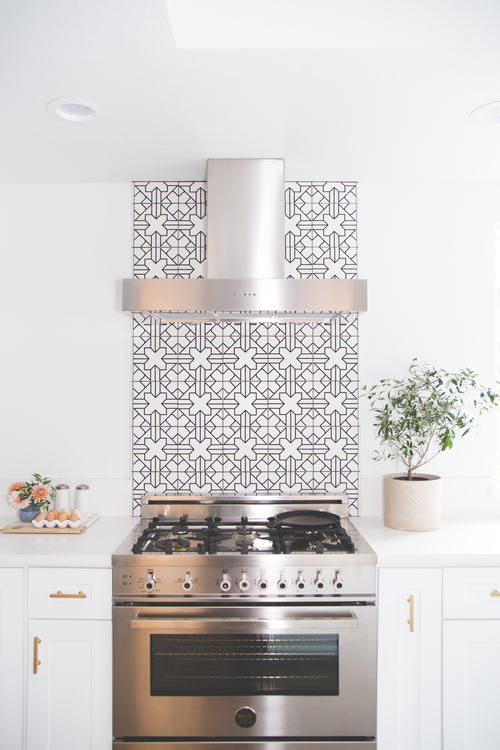 Look to Tile – a big choice in a kitchen design is the backsplash tile (or lack thereof!) and this is an area you can definitely play with to add some personality to an all white kitchen. Think about grout colour too – that selection can really make a difference in the overall feel!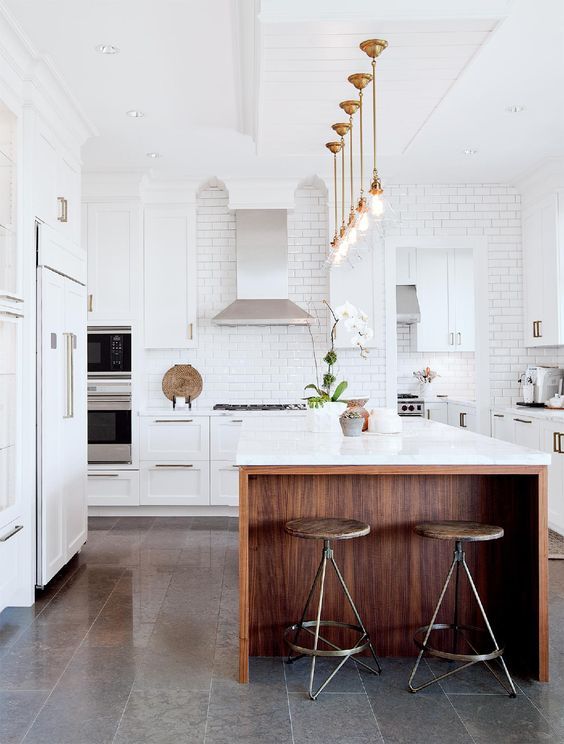 Wood is Where It's At – I love the look of white and wood cabinets mixed together. Plus warm woods are a big trend for 2018. This addition (even in small doses like accessories) can really make a kitchen feel current, but also timeless and inviting.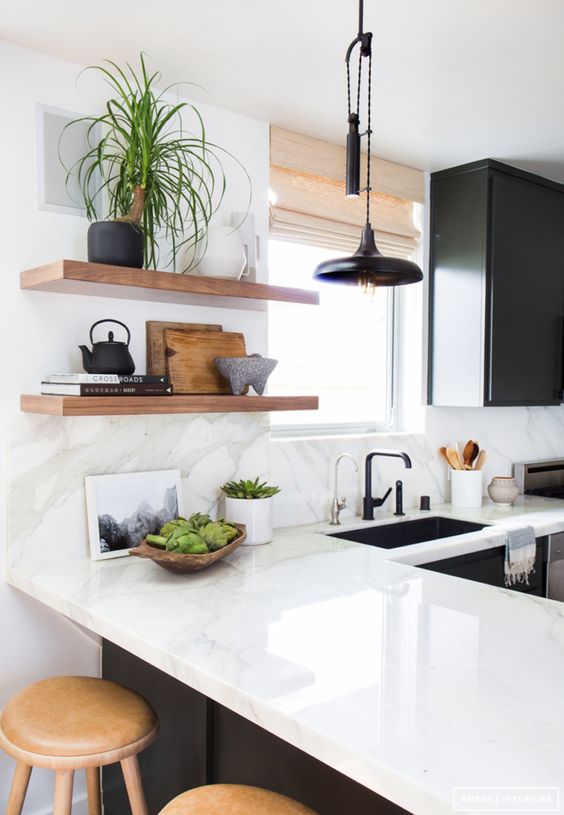 Metals and More – And finally, think about how the metals can influence the space. A trend that's going strong? Matte black of course! I can't think of anything more current than pops of that in a white kitchen!
Recently, me and my gal Diana did a kitchen design for a client who came to us through Kresswell, who was, you guessed it, doing white cabinets! Here's what we did to keep it feeling current: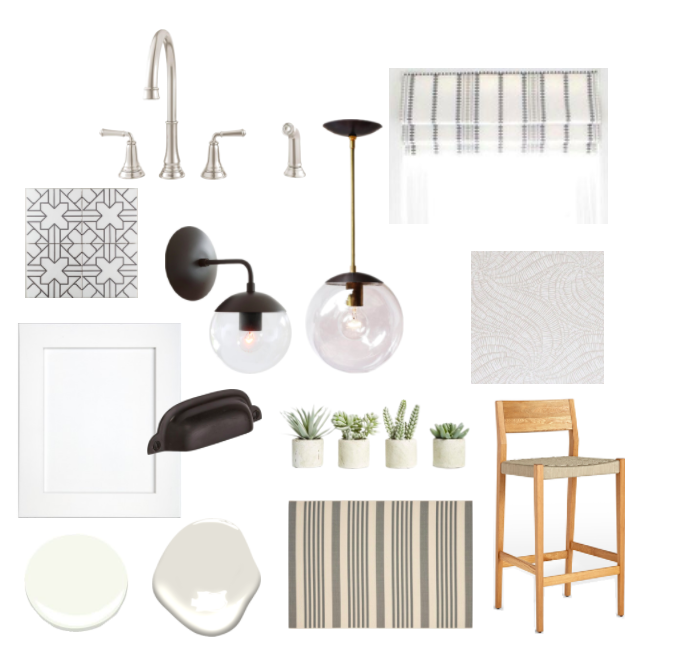 We tried to keep almost all the above points in mind while designing this fabulous white kitchen. There's a mix of metals (matte black being the main focus), a fun patterned backsplash, wood accents and some soft texture to make it feel warm. I can't wait to see how this space turns out!
So, I'm curious! What do you think about white kitchens being on the outs? Do you agree or do you still think they are beautiful like me?
Also – if you're needing some help in the kitchen planning department but don't live near me, pop over to my sister site – Kresswell Interiors – and take a look at some of our packages!!