You know that meme that talks about the space between Christmas and New Year's? When you don't know what day it is, who you are or what you're supposed to be doing? Yeah, that is very much my life right now! And, after purchasing a new Macbook Pro (yay!! so overdue!!), I was stuck for a couple of days in the "trying to transfer from the old to the new, and now I have no laptop" scenario. But I'm back in action, using a dream machine (seriously it's so much faster!) and ready to tackle oh so much blogging awesomeness!
Anyways, back to the awkward time during the holidays subject – I have the perfect way to spend it! With a few hours of entertainment under some cozy blankets, of course! And I've rounded up some pretty great Netflix options for you to get started. This year's winter Netflix guide has a little something for everyone so let's take a look at what to watch…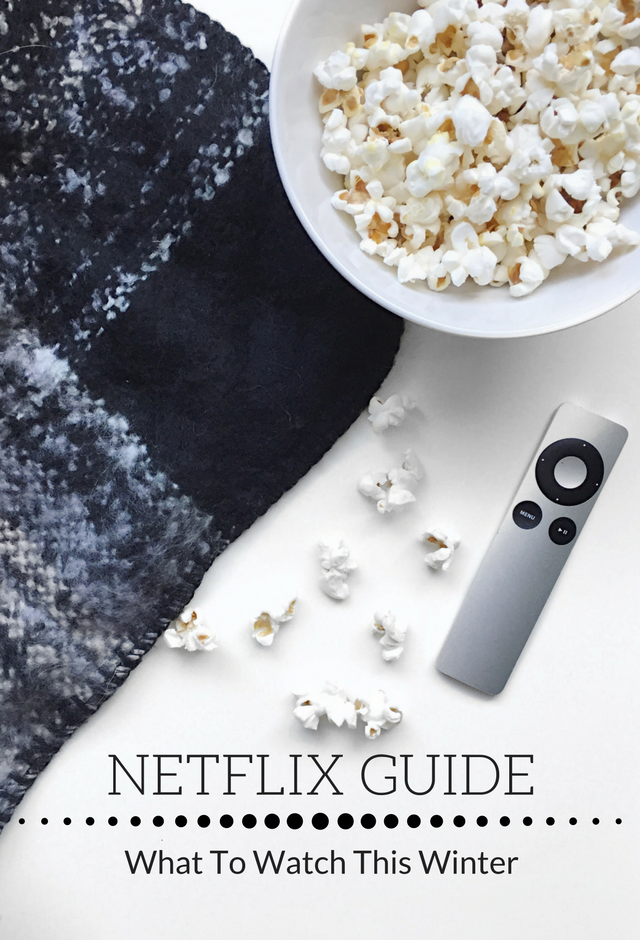 Captive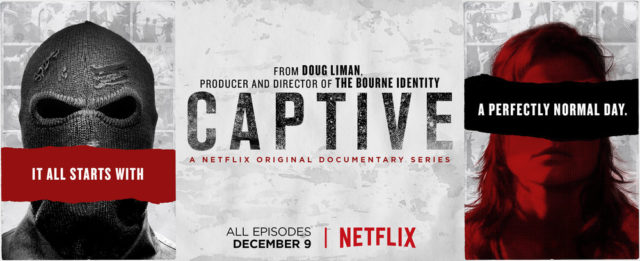 Remember when Making a Murderer was all the rage last year? Well, this series isn't quite as captivating (see what I did there?) but still a definite binge-worthy option. Captive is all about real world hostage situations that range from an entire prison on alert to a couple held for over a year in Syria. It's pretty intense and told from the perspective of the surviving captives.
The Fall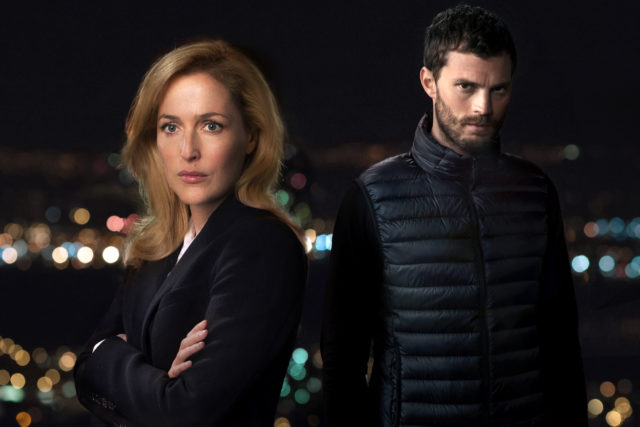 The Fall is a drama series to watch from the BBC, especially since it's been picked up for another season. Why this one intrigues me? Because rather than trying to guess who the killer (Jamie Dornan) is, they make it known early on. And so, the tension comes not from trying to guess the killer's identity but seeing his behaviour on a day to day basis, never knowing who he'll target next.
The Crown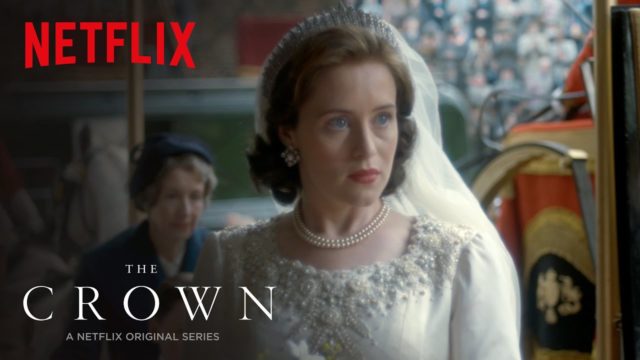 Always a sucker for British drama, I polished this series off rather quickly. It didn't resonate with me as much as say Downtown Abbey, but I really appreciated seeing the political AND intimate side to the Queen. And Claire Foy is definitely one to watch.
Lovesick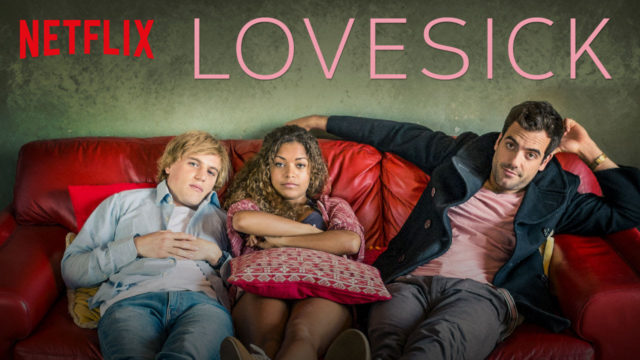 Told mainly through flashbacks, Lovesick follows the hapless romantic Dylan (Johnny Flynn), who after finding out his diagnosis of chlamydia, must contact all his former lovers from recent years. You would think with that premise it would be pretty crass, but this show really explores the many facets of relationships and does so while perfectly balancing the funny and the poignant.
Black Mirror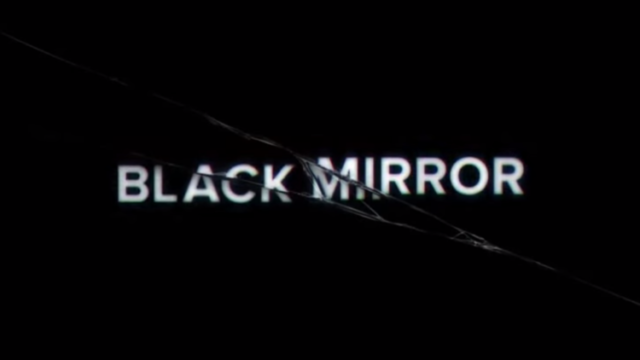 Truthfully, I wasn't sure about this series after watching the first episode. It made me really uncomfortable. But after giving it some time, I realized that's exactly the point. Each episode is its own story, with new technology and modern ideas running throughout. This show is extremely thought provoking, nuanced and yes, even uncomfortable at times.
Chef's Table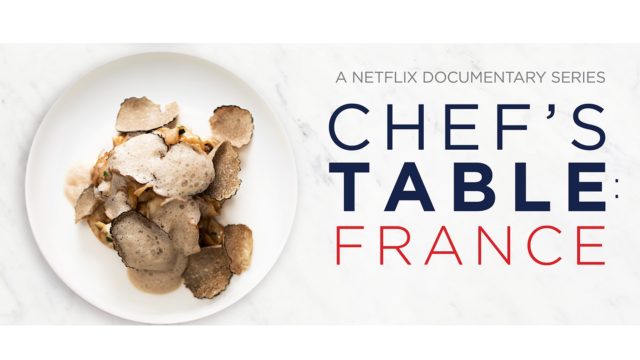 Are you a foodie like myself? Then you'll love the Chef's Table series. I'm currently watching the France version and it continues to mesmerize with incredible culinary masterpieces and world renowned chefs.
Netflix Presents: The Characters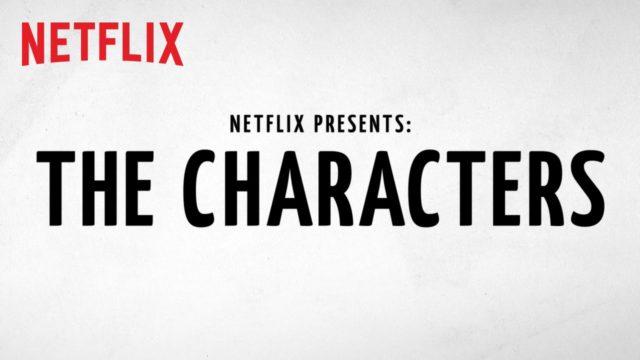 Besides some poor reviews on Netflix itself this series is still worth a mention. Each episode focuses on up-and-coming comedians attempting to forge their way into the industry. I don't necessarily think this will be a laugh out loud watch, but an entertaining glimpse into the lengths a comedian will go to make a name for themselves.
Barry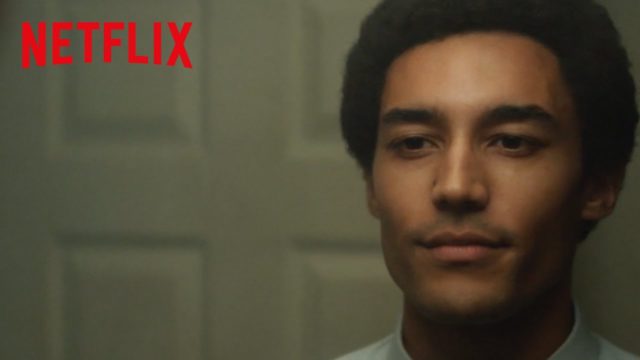 This movie begins in 1981 as a young Obama arrives for his first year at Columbia University and from there, we get to spend a whole hour and 44 minutes with Barry. Plus, with Obama nearing the end of his presidency, I don't think there's a better time to pop this one on.
Minimalism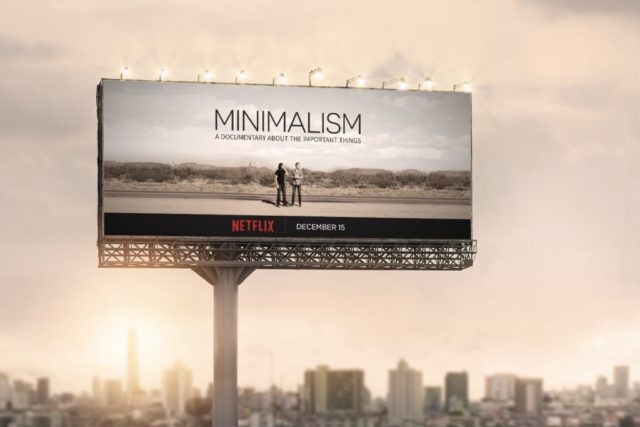 I'm drawn to this documentary mainly because I've been trying to cut down on a lot of unnecessary things in our home. I know that Minimalism takes this to the extreme, however it also sheds light on the message that lifestyle changes can lead to a much richer and fulfilled life. Things do not equate to happiness.
Potential Series to Re-Watch
With new episodes coming out soon I may just have to go back and brush up on episodes of House of Cards and one of my faves, Sherlock!
What's on your must watch list this holiday/winter season? Any awesome titles you think I should add to my Netflix guide?! Happy binge watching everyone!
Oh and if you want to check out last year's winter Netflix guide head here!