A little while ago, I showed you our finished fireplace design and I'm in love with how it came together. So now, the next step for this space is to figure out the best layout possible. And I need to do this before I go spending a ton of cash on furniture!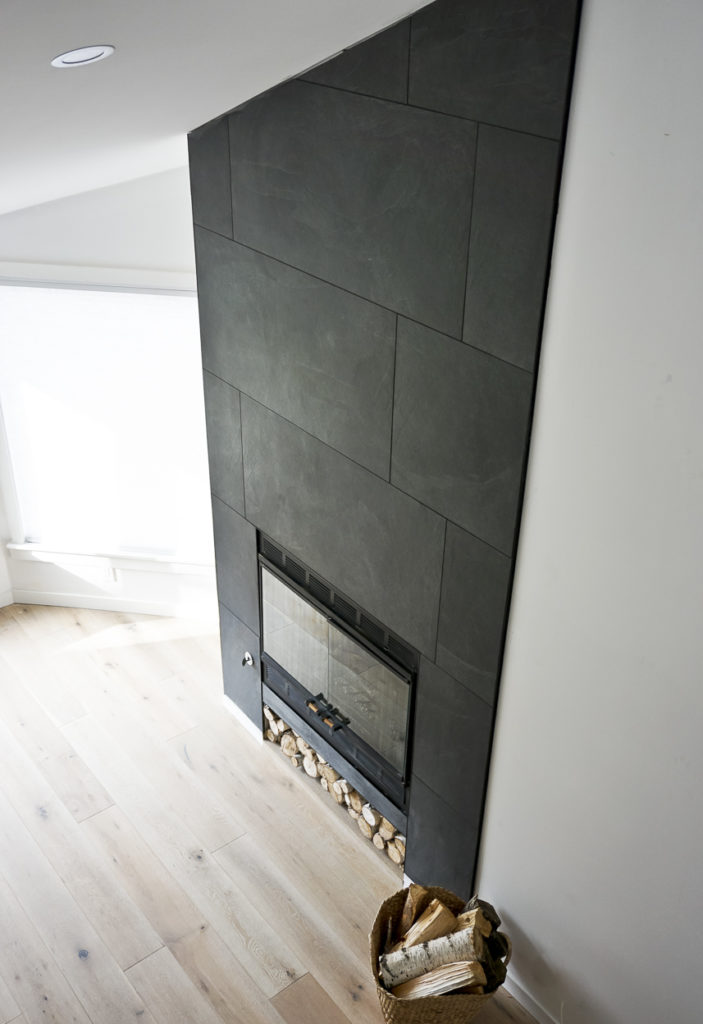 Designing around a fireplace can be tricky. Settling on an organic flow and smart placement for the furnishings is often an issue – especially  if space is limited OR you're trying to plan around a TV. I decided right when I saw how gorgeous the fireplace was that I DID NOT want a television competing for focus, so both of the floor plans I designed will be conveniently missing this piece of technology. I also have a gorgeous leather sofa on the way. This guy is definitely going to be a part of both floor plans! Take a look at the options and let me know which one you think is better.
Option 1: 
What I like about this floor plan:
The couch directly across from the fireplace gives me such a cozy vibe. I can just see long nights lounging here with the fire ablaze
I have a vintage chair from Ryan's Granny that would fit perfectly in the corner beside the fireplace, and I can balance this with another accent chair over by the window. Meaning that I wouldn't have to buy as many new pieces (money saver!!)
I like that the window area is defined as a separate space
With this layout, I can get a console table in behind the sofa which will allow me a little more styling space. The console table also provides a natural break from the piano area and defines the space well.
Option 2:
What I like about this floor plan:
The placement of the furniture is more conducive to visiting. We love to host our friends, so I can see this layout functioning better for parties.
Another bonus is the sightline from the front entry – you'll be able to see the fireplace in all her glory!
I can get a bigger coffee table with this placement
Even though I'd purchase an area rug for either floor plan, I like how it would define the seating area here better than in option 1.
Of course, both options have some downsides too but, all in all, which one would you say is the better layout? I'd love to hear your thoughts on these floor plans!!