I have wanted to make a trip out to Palm Springs for a long time. I know it's not necessarily the biggest tourist destination and it is quite small, but something about it always seemed special to me. Maybe it was all the photos I had been constantly seeing on my IG feed or the fact that every street spoke to my designer heart…whatever the reason, I was so excited when a few of our closest friends agreed to a fun Palm Springs Getaway.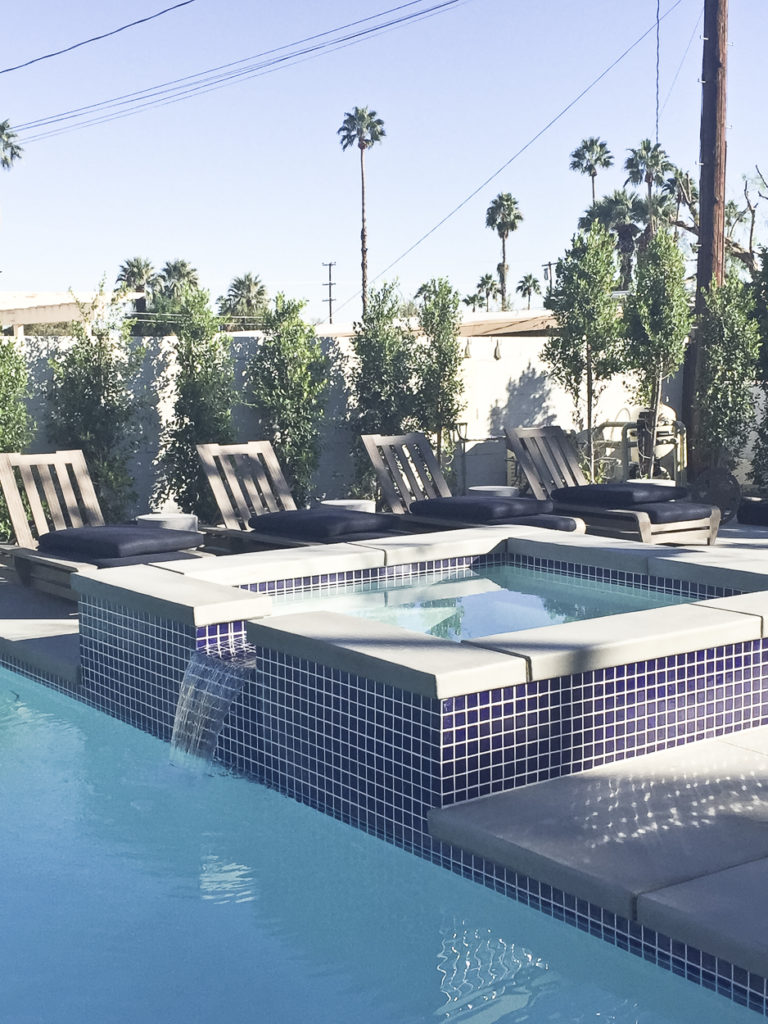 When we landed, we had a quick lunch at Jake's (good food! ok service) and then headed off to our Airbnb. This home was in the perfect location, close to the downtown area, and it had a great outdoor space. As soon as we dropped our bags, I felt instantly relaxed.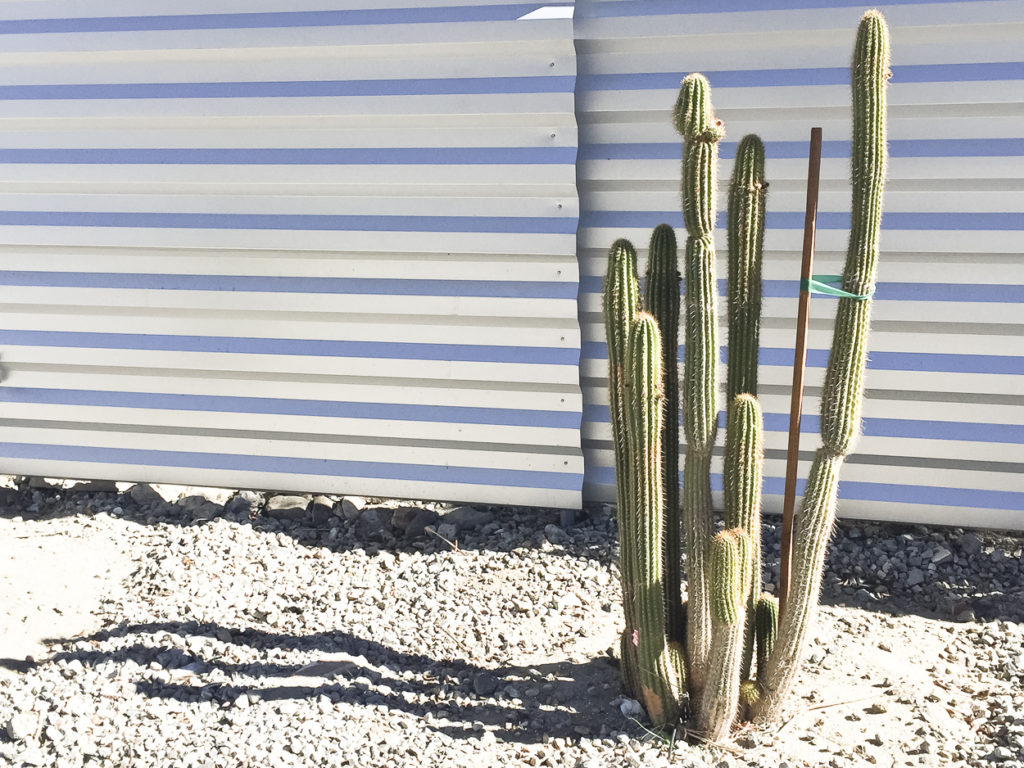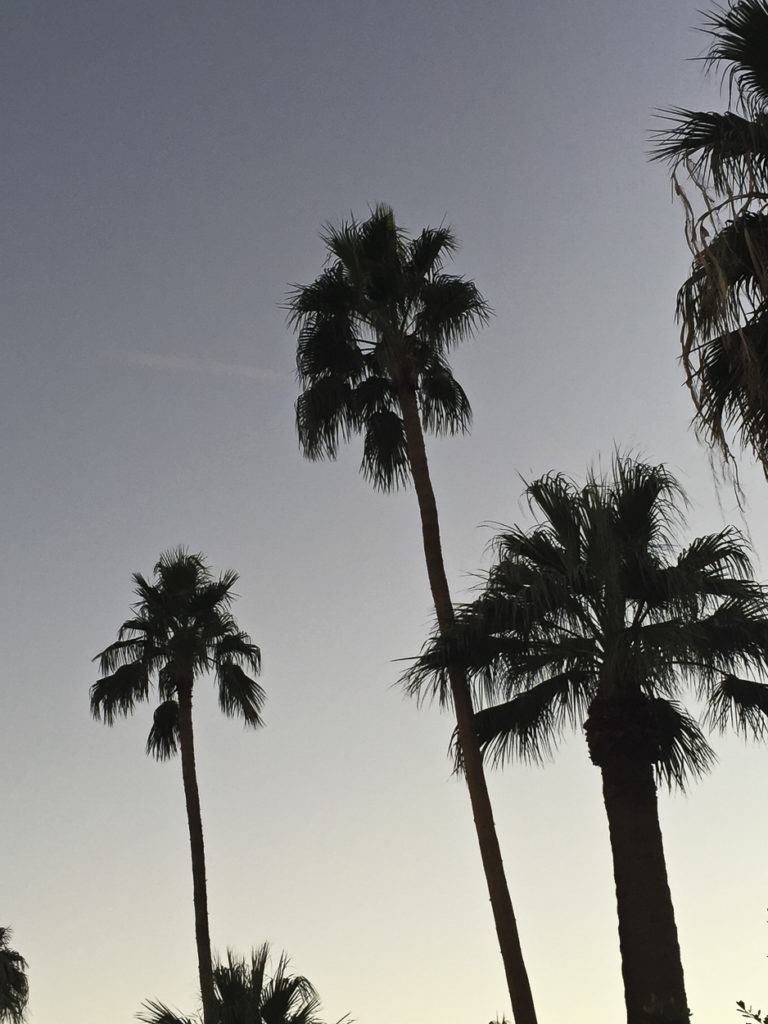 Most of our time was spent hanging poolside by day and then making amazing dinners at night. I love that we relaxed at the house, played games and spent time together. We did make it out for one amazing dinner at Workshop Kitchen + bar, followed by some drinks, but other than that, we were pretty big homebodies, which was great!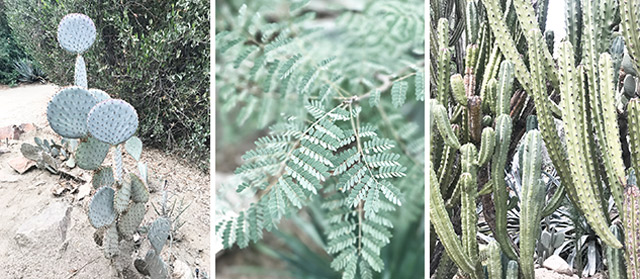 Our group did end up making our way out of the house though to tour around Palm Springs. First, we visited the Botanical Gardens, followed by a quick stop in at the Ace.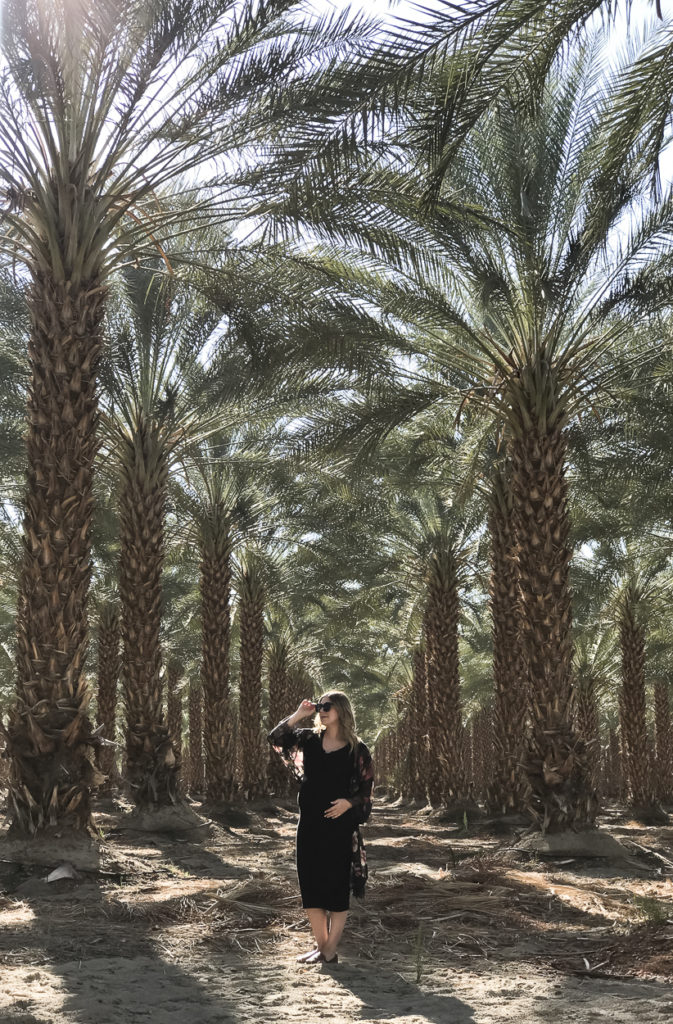 If you love palm trees and feel like you need more green after the Botanical gardens, watch for all the palm tree farms off the highway (we saw them on our way to Joshua Tree). It's a fast pit stop but makes for gorgeous photos!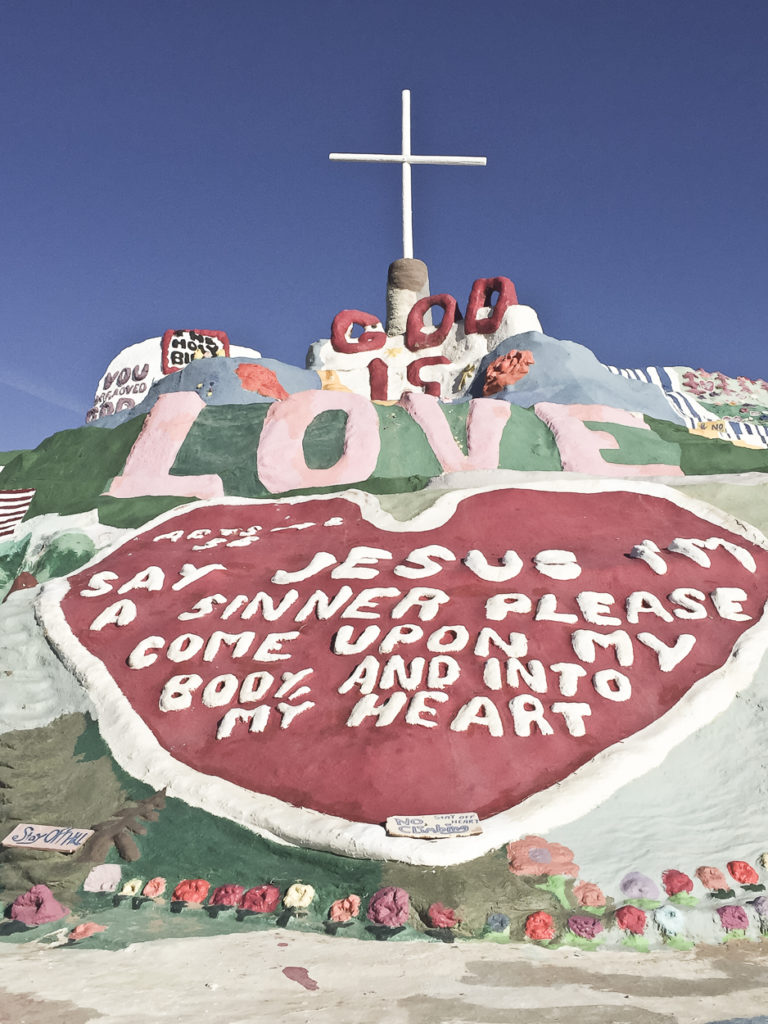 One day we made the trek to Salvation mountain (word of warning it is about an hour and a half away). I have to say this is one of the stranger places I've ever visited. The original artist has passed away but there is still a caretaker there, ready to tell you all about the monument and how he is planning on continuing the work. He works off of people's generosity and other fans who come to help or donate paint. So interesting…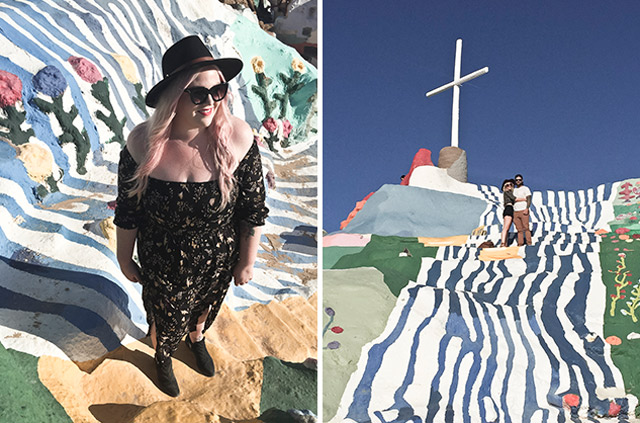 Janna looking gorgeous…Jon & Nicole climbing to the top of the mountain…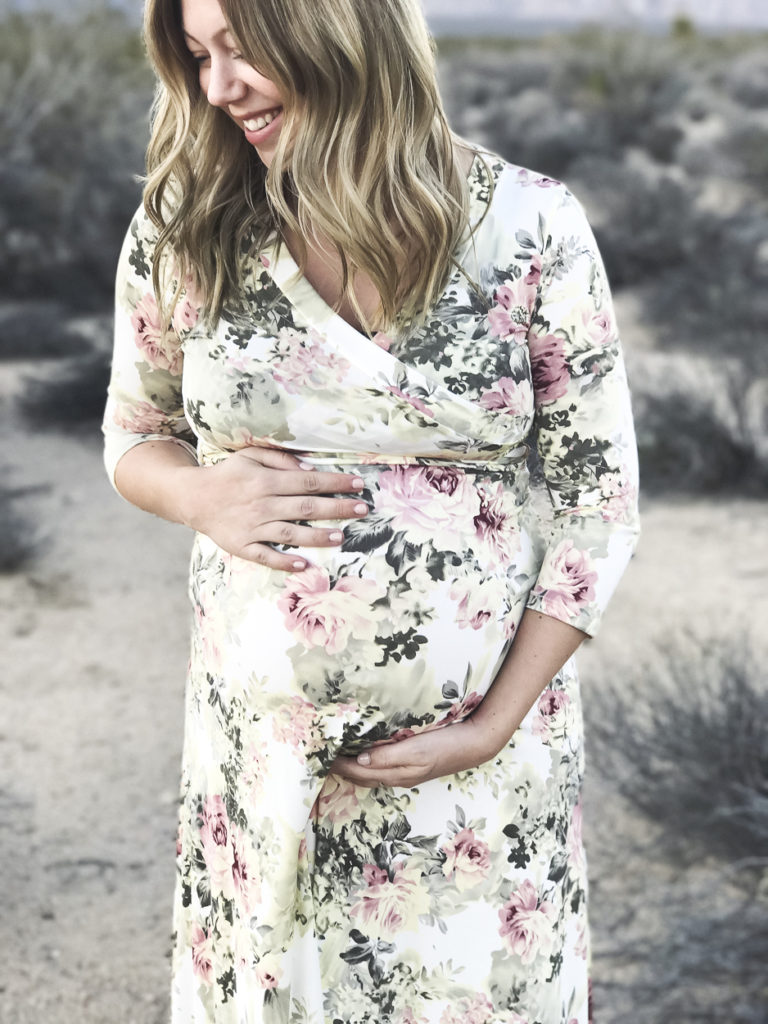 A trip to Palm Springs would not be complete without a trip to Joshua Tree National park. The entire drive does take some time but I think it is definitely worth it – maybe more so in the cooler months lol. We stopped to take some pretty photos with baby bean!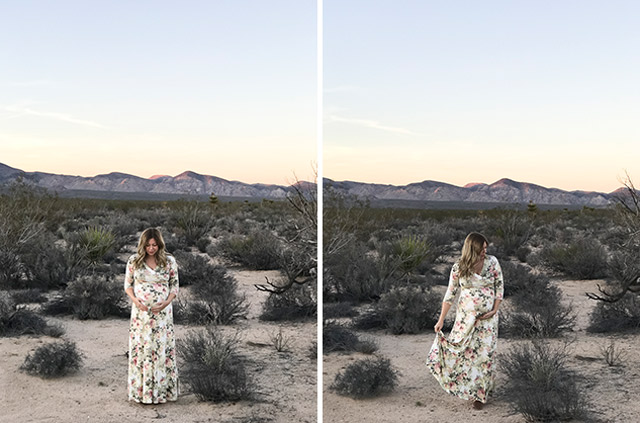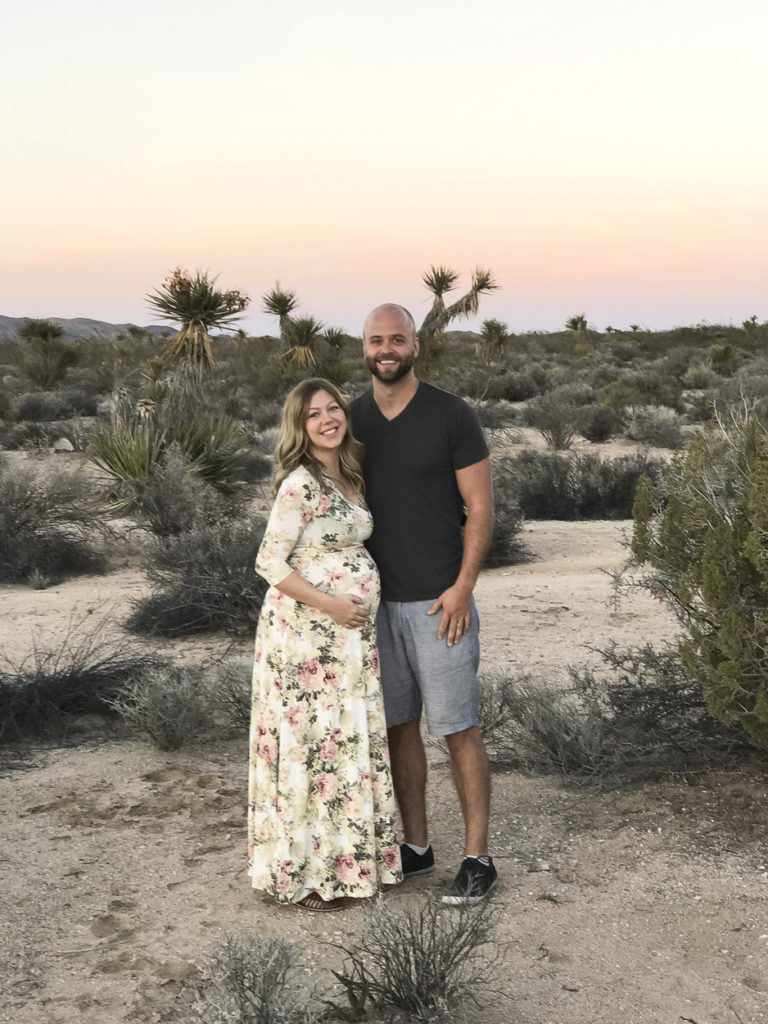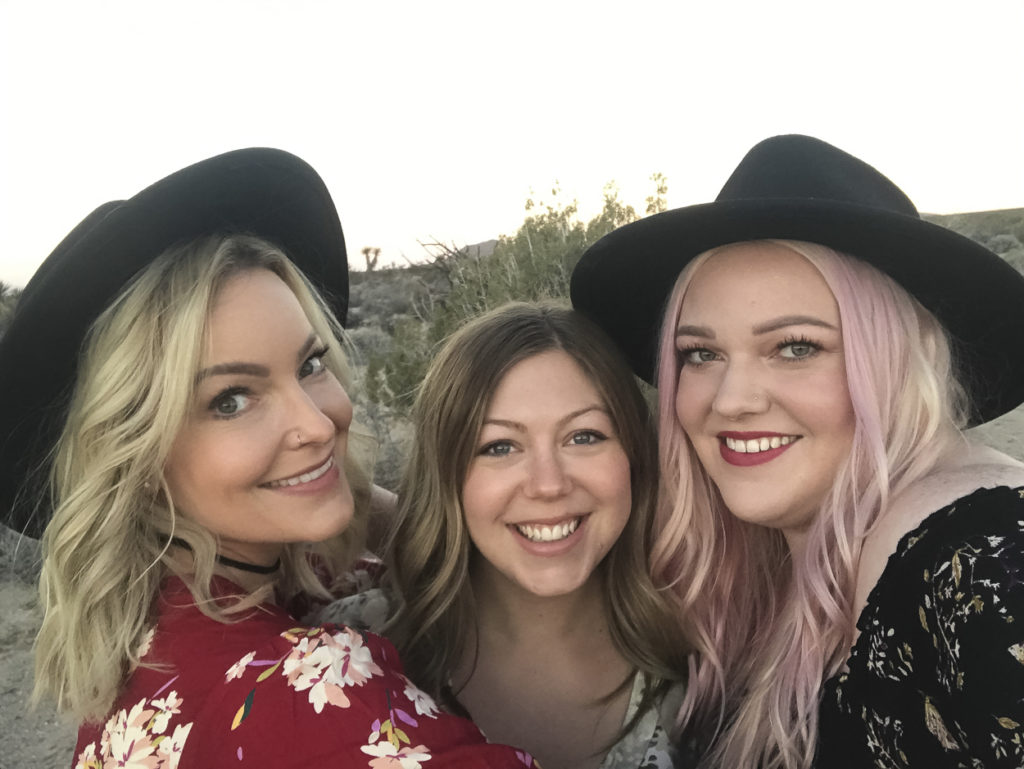 Love these people so much. I would journey into the desert with them any day! Also, my husband was a champ putting up with all our photography demands!
Another fun activity (if you aren't pregnant!) is doing some dune buggying in the desert. Everyone loved it, even though they got absolutely covered in sand and grit!!
Oh, and we did journey up the aerial tramway this evening, even though about half of us were terrified of heights. Funniest moments? When Drew started hanging onto Ryan for safety on the way up and when we realized our t-shirts and flip flops weren't the greatest wardrobe choices for snow…yes, there was snow at the top! Typical Canadians right?!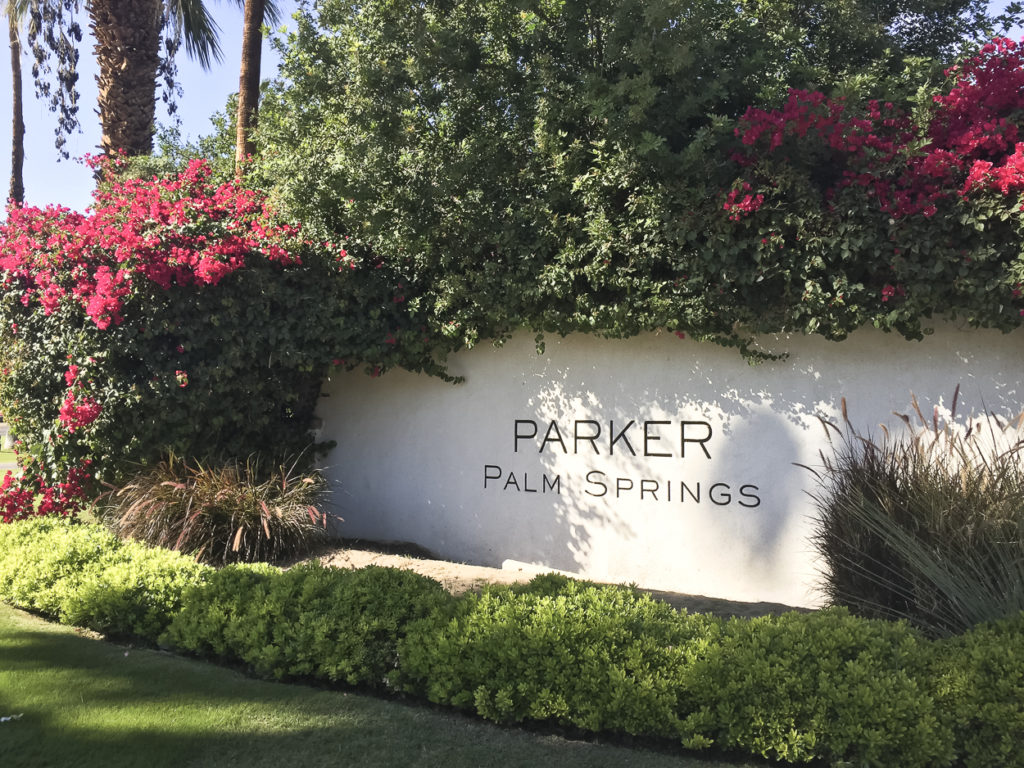 Another must visit is the Parker. A simple walk around the main floor makes any design lover happy (hello Jonathan Adler!!). Oh, how I would love to stay here one day!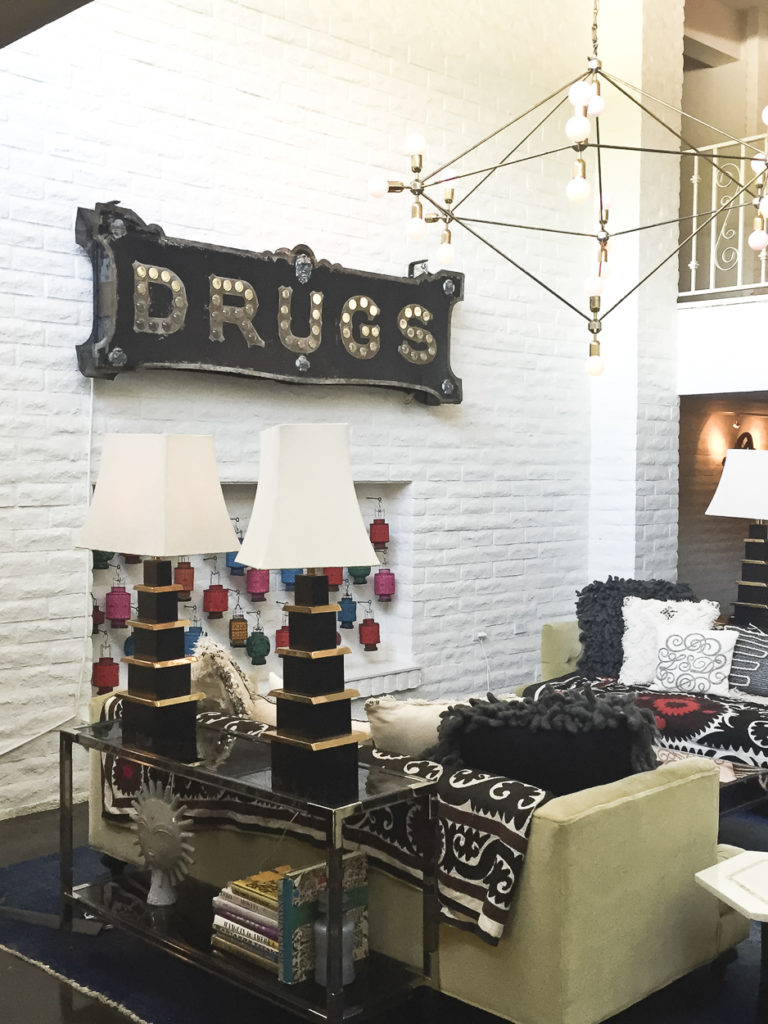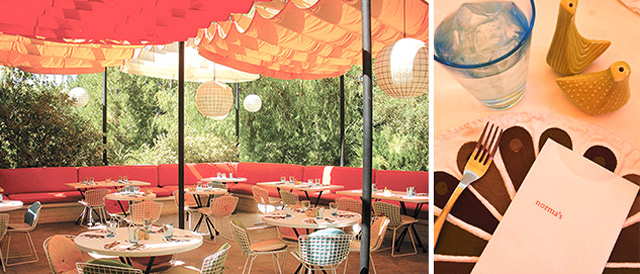 We had the most delicious breakfast at Norma's outside on the patio. I had to have one of the eggs benie but the girls who ordered the huevos rancheros said it was outstanding!!!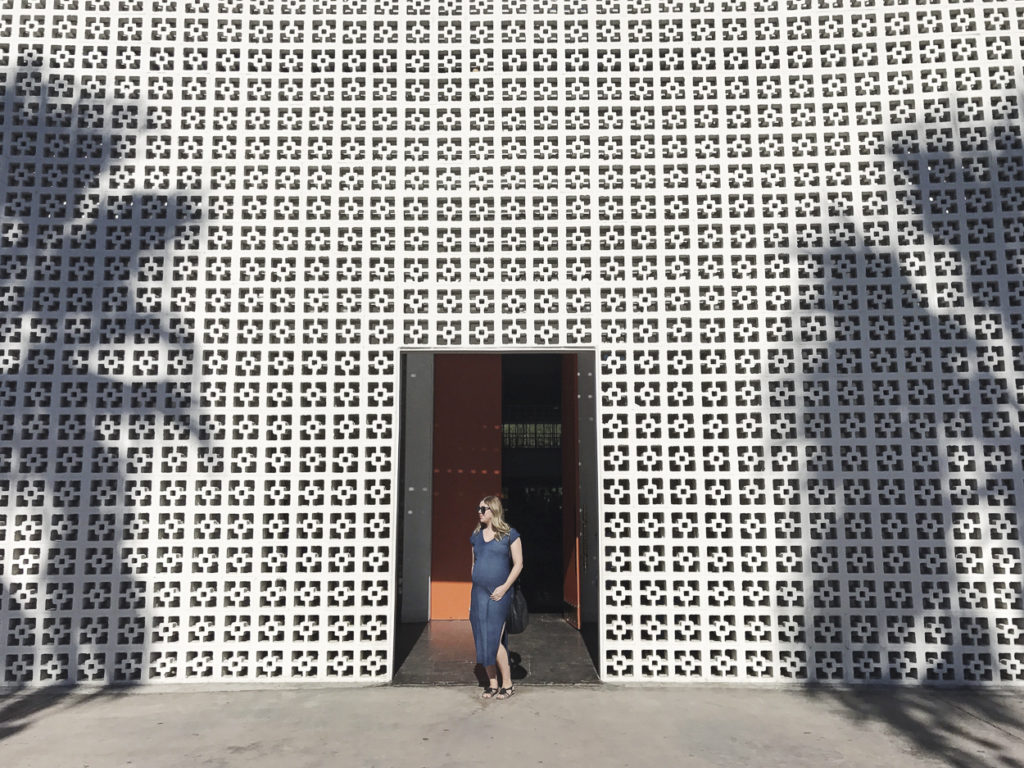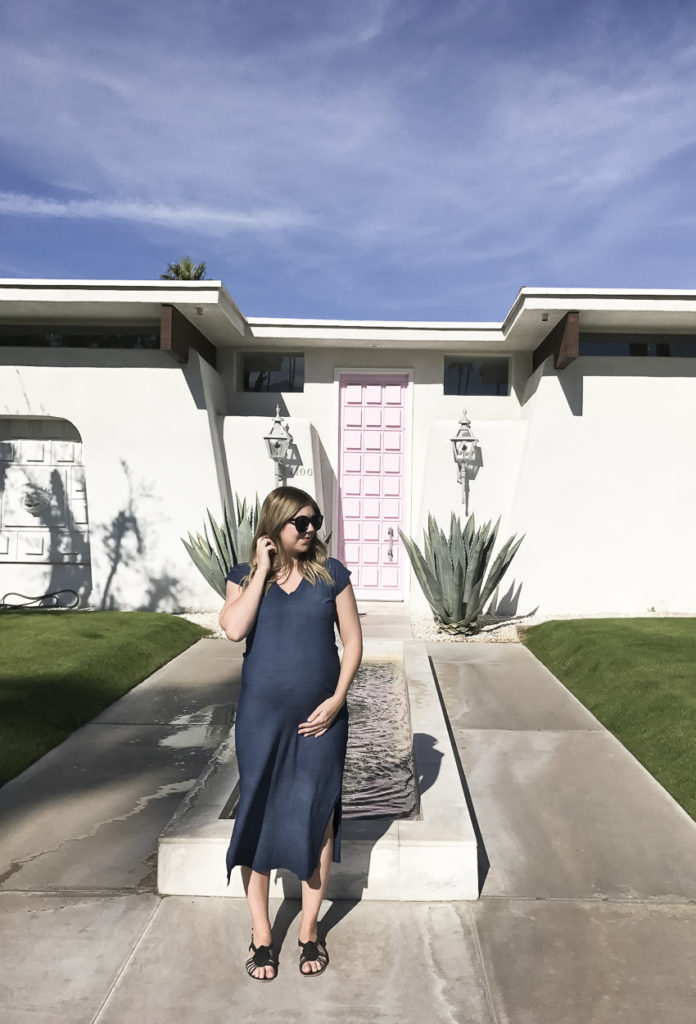 One thing I could do for hours is just drive around the streets and admire the insane architecture. The homes in Palm Springs are perfection. One street in particular that has some incredible mid-century eye candy is the street with the pink door home. I've seen this particular door a million times on Instagram but truthfully, I had no idea why take a photo in front of it. I did it anyway and looked it up later lol.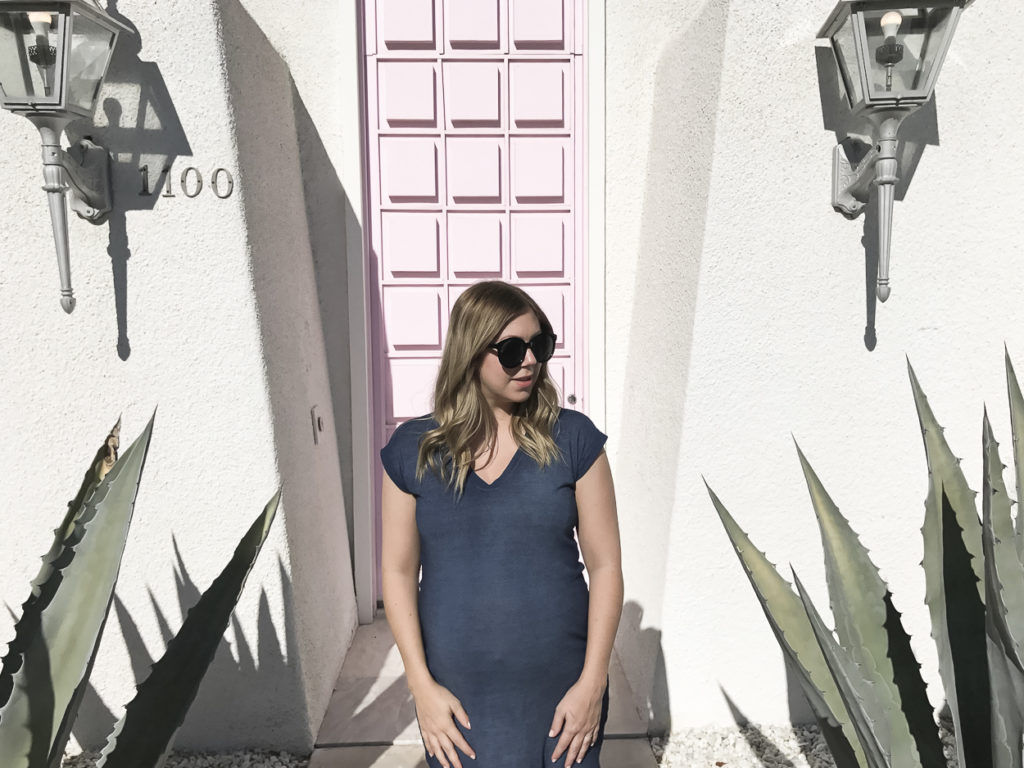 I found out it was designed by Moises Esquenazi and voted one of Metropolitan Home Magazine's "Best Homes in America". But really, every home on this street is so unique, from colorful doors to intricate entry ways and landscape design…go for a drive or walk to discover all the prettiness!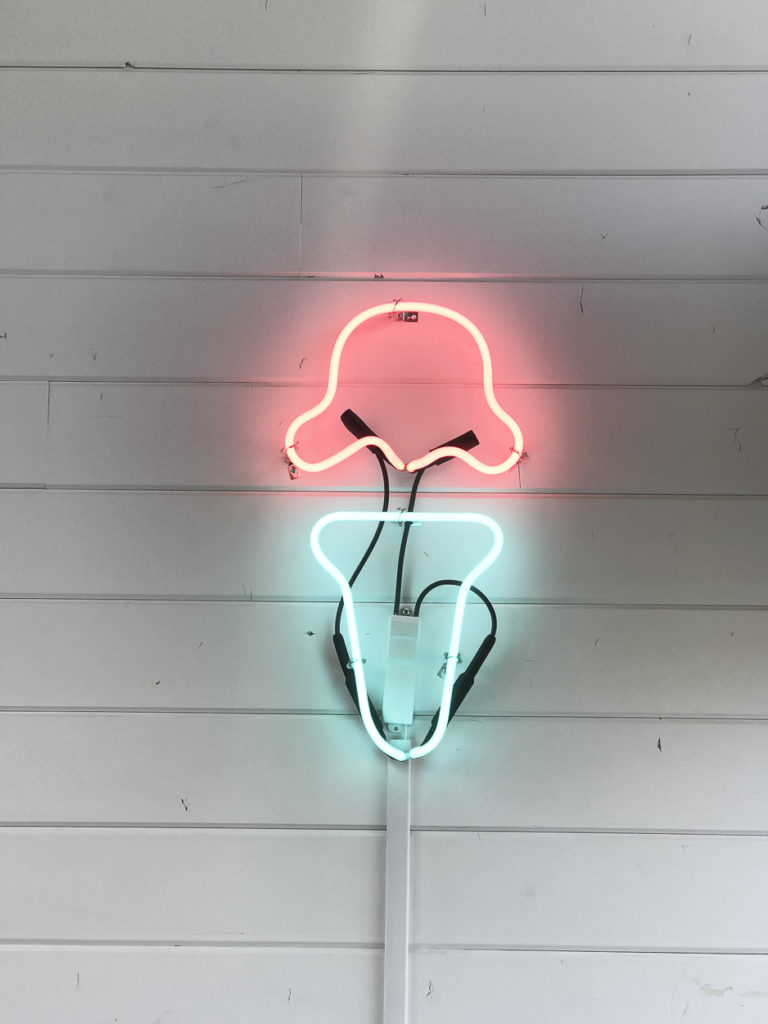 Even though it was November, it was still nice and hot. A couple places to beat the heat and have a delicious treat: Ice Cream & Shop(pe) and Great Shakes.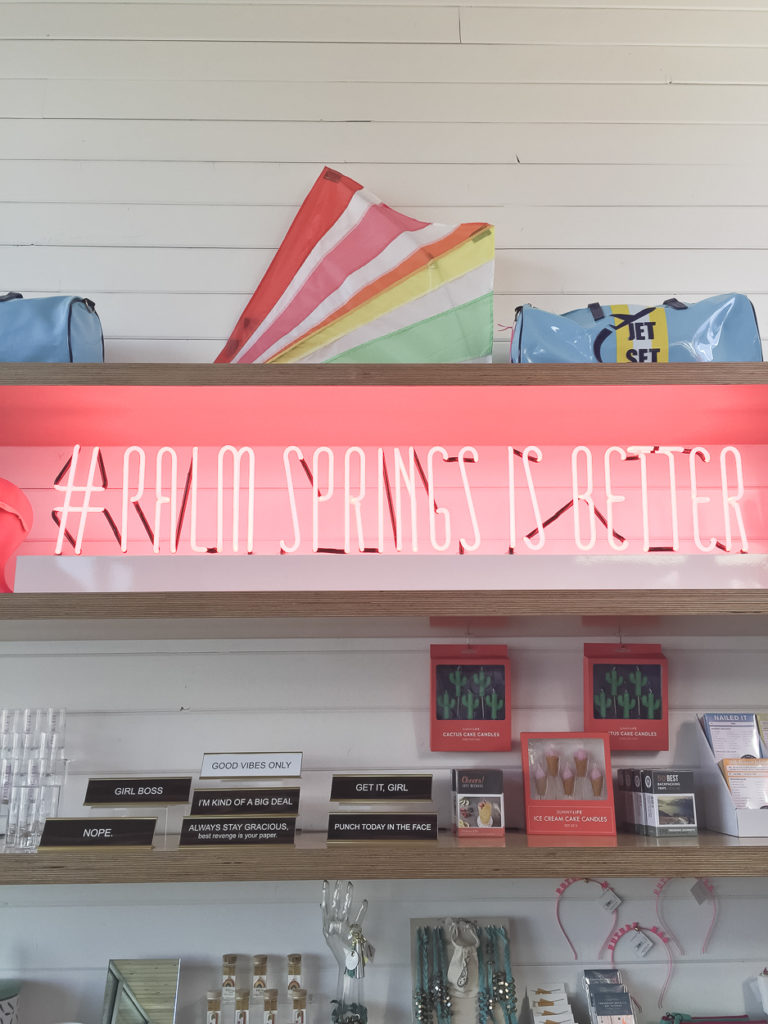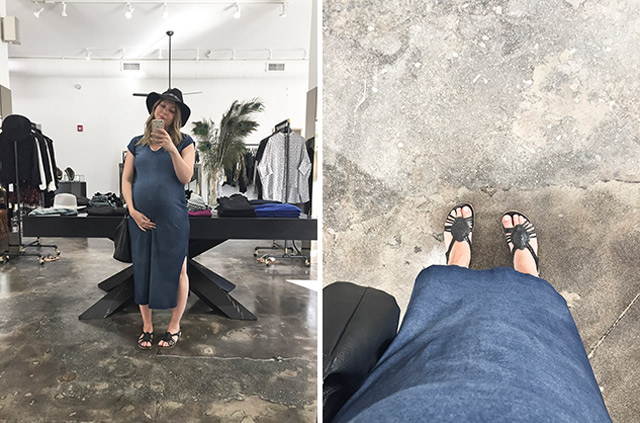 We did do a little bit of shopping (besides visiting the Target!!). We walked along the main street, stopping in at various shops and even made a special trip to some incredible design consignment stores. About 10 minutes away from the central area is a small strip mall full of unreal mid century to danish interior design stores. We loved Hedge!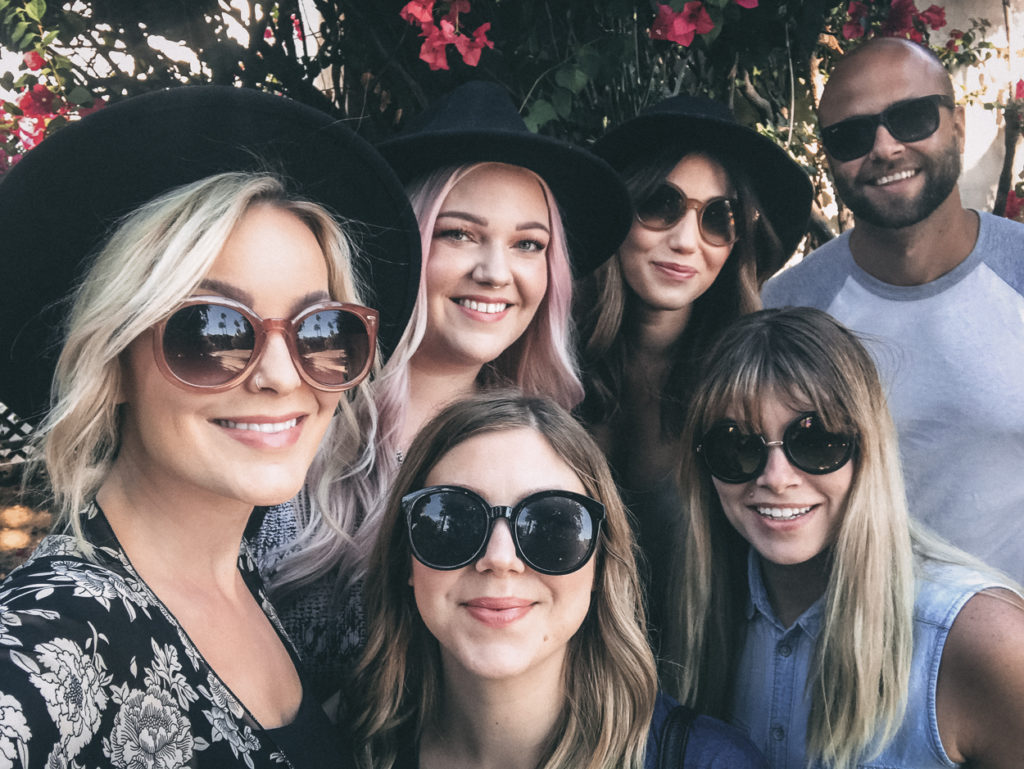 Thanks so much for going on this little travel tour with me and seeing some highlights of our Palm Springs getaway. Some places I wanted to check out but didn't quite get the chance:
Cheeky's – we heard the breakfast was unreal
Koffi or Ernest Coffee for the perfect midday coffee spot
Revivals for some serious antiquing
Not a place necessarily, but I would love to go back and rent vintage bicycles!!
Have you been to Palm Springs? Any favourite places I should know about if I ever get back?!
Also, coming up, I'll be sharing some more thoughts on travelling while pregnant. I actually did have a little scare with baby bean and had to spend some time recovering with an IV (don't worry, all is well now!). I will share more about this story and some of what I learnt soon! XO