And just like that, it is Christmas.
It's so easy to get caught up in all of the holiday madness and feel pressured to be perfect. Unfortunately, simplifying the season is a difficult concept for a lot of people – me included. We feel the need to buy the most perfect gifts, decorate the house within an inch of its life and create a masterful meal. No wonder so many people suffer from a lot of stress at this time of the year.
For myself, I made a commitment to simplify Christmas this go around. I toned down my decor to the few elements I really cherished and asked my loved ones to help with the Christmas meal – to share the load and each bring a dish. Our families also all chose to focus on spending time together rather than buying gifts. Even Ryan and I opted out of gifts for each other this year because we wanted to give our baby a beautiful nursery and take a trip together. We changed our priorities and feel really happy about this decision.
Don't get me wrong. I absolutely LOVE Christmas and I know next year it will be extra special with our little bean among us. But, I am more than happy to focus on the important things. For me that's baking my family's favourite cookie, curling up on the couch to watch a Christmas movie, and singing along to those classic Christmas tunes. I love the smell of the spruce tree in our home, the twinkling lights and a glowing fire. I am so thankful to have these simple pleasures. And, above all, that I can share them with those I love.
I hope your weekend is full of joy and laughter and that you can take even a moment to be present and grateful.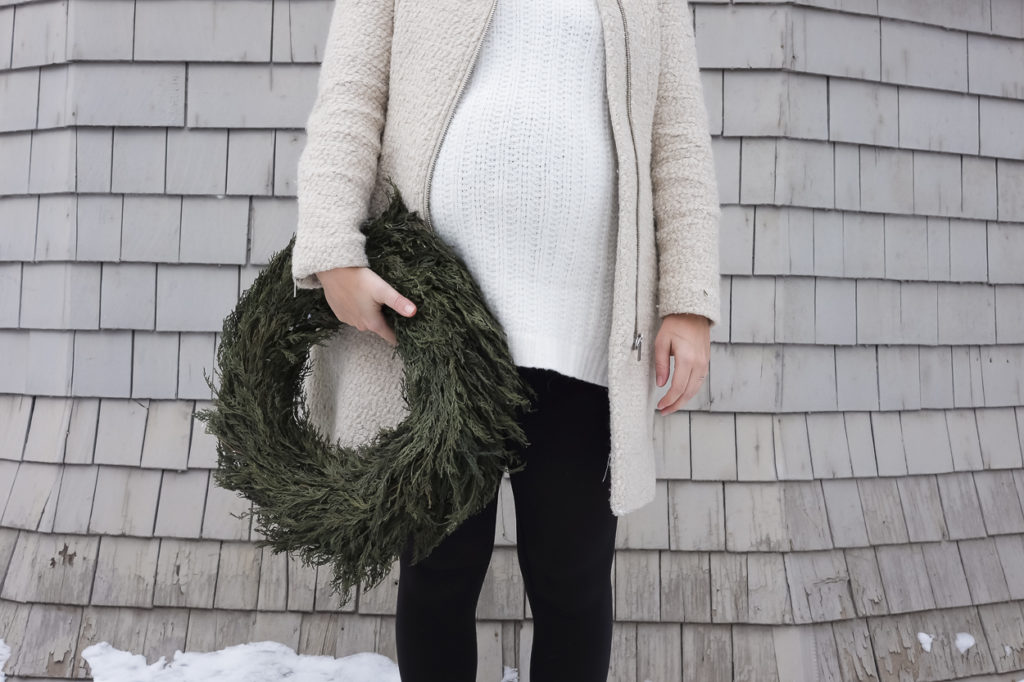 A very Merry Christmas from me to you!!