If you follow me on Instagram, you may have seen my quick Insta Stories tour of the Ottewell Oasis and noticed how close we are getting to finishing! I'm so excited for this one, you guys! Anyways, before we take some time off for the holidays, I thought I would share my kitchen design plans and the inspiration behind this mid century modern space.
When I started to plan this kitchen, I knew wood cabinets was the way to go. I found these two images and immediately fell in love: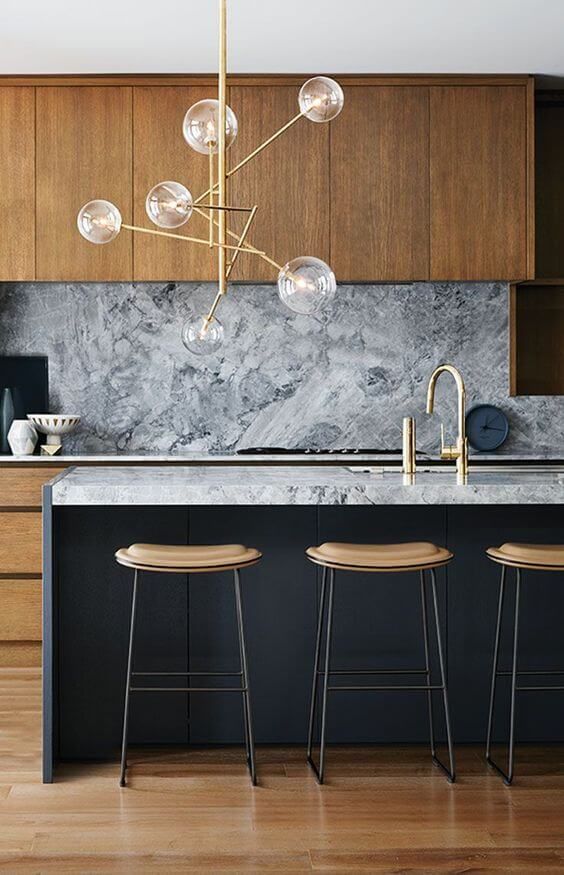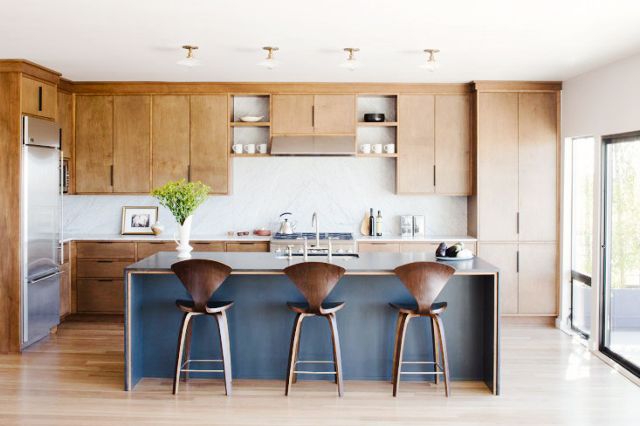 I started swooning over the mix of the warm wood and cool grey island cabinetry…the pops of brass, the white walls, clean lines. Yes, this was definitely the right feel for the Oasis house! So, I turned to my friend Andrew at Kitch to help us nail this mid mod vibe.
Ryan and I have always done Ikea cabinets for our flips, which has worked really well. But Ikea, as most of you know, is limited in selection. I wouldn't be finding the right wood tone and cool grey island there. The beauty of Kitch, is that we can still use the Ikea cabinet system but then have tailor made fronts, sides, etc. So this gal gets the finishes she wants without having to install a completely custom kitchen ($$$).
With Kitch, you can choose from, get this, 100 different finishes in 5 different styles!! I'm like a kid in a candy store! Though I could have gone in a few directions, I settled on a rift walnut wood veneer for the perimeter of the kitchen and the island will be the perfect matte grey. Here's how the rest of the kitchen design came together:
My go to white paint for this house – Oxford White (see my other favourites here!). We just finished installing the concrete countertops, and with a skinnier edge profile, it looks sleek and modern. More than likely, we will stick to a longer white subway tile with grey grout for the backsplash and install some floating shelves on the main wall. Black will be the main metal finish but I'll add in a few pops of brass too.
What do you think of the kitchen design? I can't wait for you to see the finished product! If you have any questions, let me know in the comments below!