Well, it's getting to be that time of year! The time when we start getting holiday ready. Now, I know Christmas itself is still a month away, but for those of you south of the border, you've got a great big holiday feast coming up in exactly one week! So, I figured now would be the perfect time to start chatting about hosting those holiday gatherings. We all know the holidays are a time of gathering love and gratitude, but sometimes the idea of hosting a major dinner party at home can be really overwhelming! The good news is that a bit of pre-planning and creativity can go a long way, keeping that stress at bay! Here are 7 great tips for all your Holiday hosting:
1. Do the Planning
It's always a good idea to prep your ideas ahead of time. Print off your recipes, make your grocery lists and get shopping well in advance. There's nothing worse than having to do things last minute. And do some delegating too! Family and friends will always lend a hand if you ask!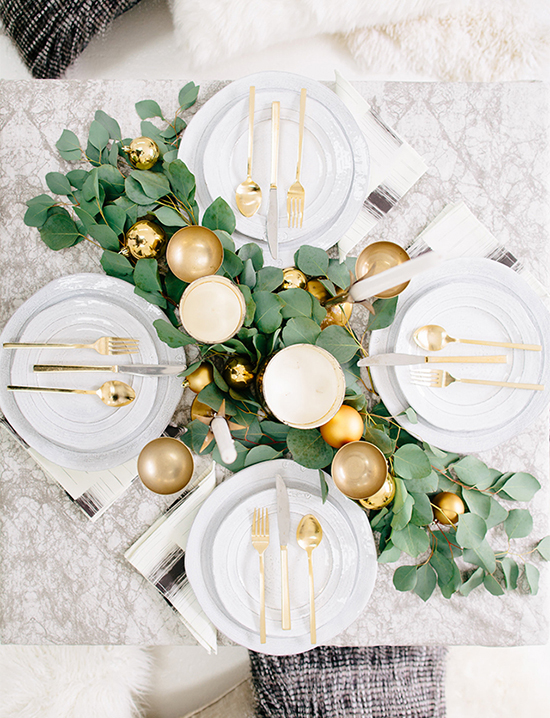 2. Cook Ahead of Time
Try to have the least amount of work to do on the day of. Chop all your ingredients beforehand, make the dessert and freeze/refigerate it until the day, have your crockpot ready to go…any recipes or cooking you can do ahead of time, do it! Obviously, you'll need to plan this out but it will be worth it.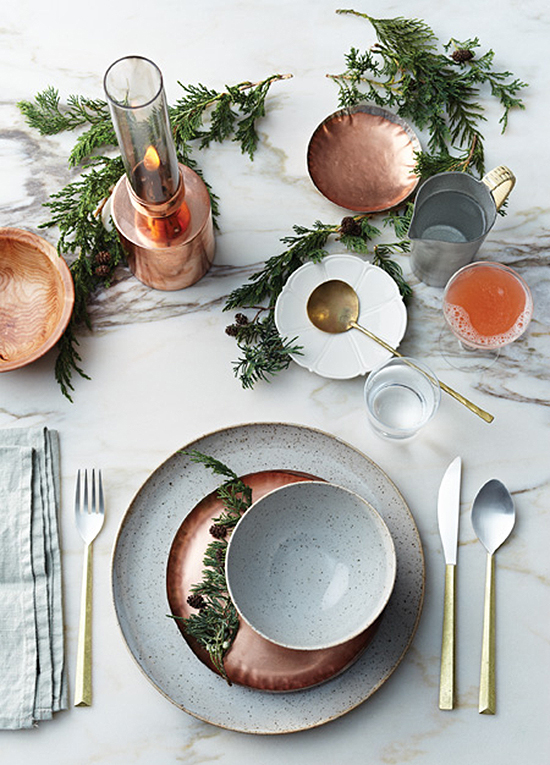 3. Know Your Portion Sizes
No one wants to run out of food with hungry guests, so definitely know how much you'll be needing to make! Try to think that each person will have 1.5 of a portion size to account for seconds…then add a bit more just in case. Same tip applies to drinks! When it comes to wine, there are about 5 glasses in a bottle. Each guest, providing they're not pregnant like me, will consume around 2.5 – 3 glasses, or a glass an hour. Take that into account when purchasing your alcohol…oh, and remember to have a non-alcoholic option too!
4. Preset Your Table
This is easy to do ahead of time to save yourself stressing about it the day of. Have all the place settings, including your seating arrangement, ready to go, and then all you'll need to do is add a bit of fresh florals if you need to.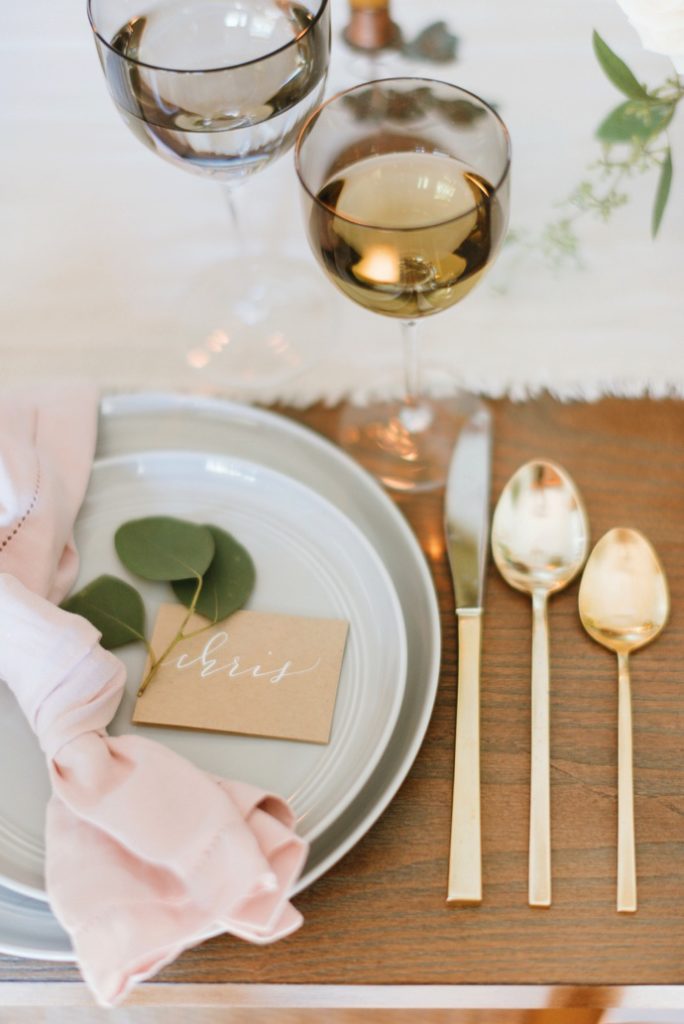 5. Organize a Self-Serve Drink Station
More than likely, you'll have someone helping serve drinks while you're busy in the kitchen. But, it's so much easier when there's a dedicated space for mixing cocktails or serving wine, well away from the food area! The flow will be much better and you'll be saved from extra bodies crowding the kitchen.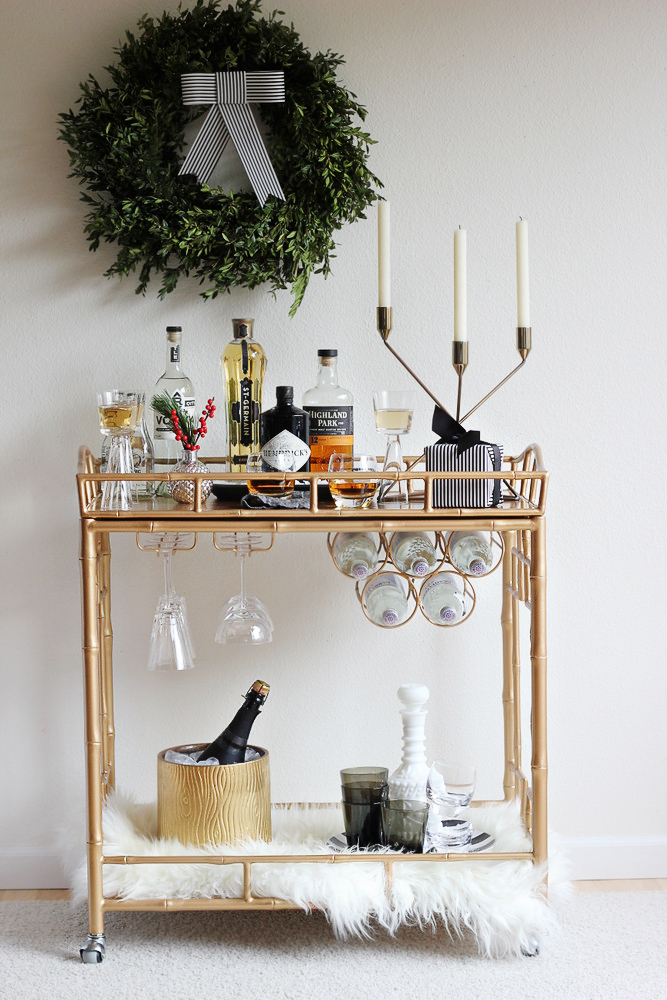 6. Ask People To Contribute
There's nothing wrong with asking your guests to bring something to add to the meal, whether that's a favourite bottle of wine or designating a small dish or appetizer to bring. The holidays is all about coming together anyways!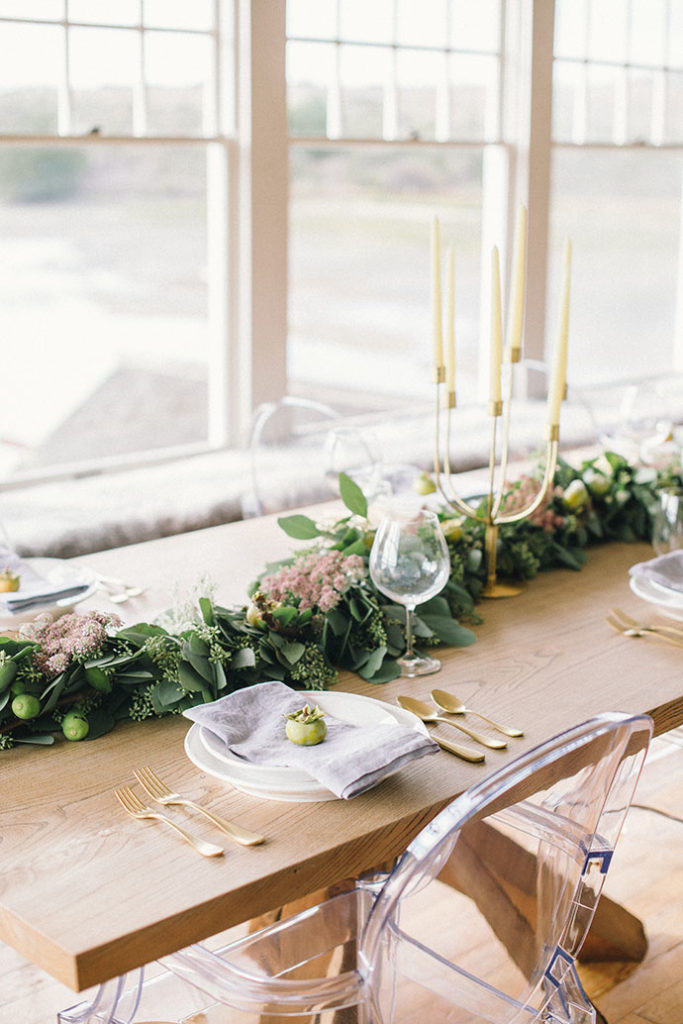 7. Keep it Light and Playful
As crazy as the holidays can get, make sure you take a moment to appreciate what really matters. Enjoy the company, laugh and relax. Those dishes can wait 🙂
Images // 1 // 2 // 3 // 4 // 5 //