If there's one thing I love, it's a beautiful tile! Though my staple in most flips is the trusty subway, I've really come to appreciate the patterns, the textures and yes, even the colours, that have become so popular this past year. And though 2017 was indeed a great year for seeing some variety, I'm also really curious to see what the coming seasons hold for tile trends. So, I turned to one of the most knowledgeable people in the business – Chelsea from River City Tile. She has helped me with countless projects and now I get to ask her the tough questions and see where she thinks tile trends are heading in 2018! (listen up!! she knows her &*%$)
What trends are you seeing most in tile right now?
We're starting to see a shift back to warmer colours after cold grey has reigned supreme for so long.  Our contemporary clients are looking to warmer greys, honey tones, navy, and jewel hues.  In terms of shapes, we're still seeing lots of hexagons, along with some newer geometric shapes that are just coming to market.  Midcentury Modern design is also back in a big way, and we're noticing our clients moving toward clean lines, soft curves, and natural materials in their projects.
Are there any particular trends you love the most?
Triangles!  We started custom cutting triangles for our clients a couple of years ago, and now we're starting to see triangles pop up all over the place in both floor and wall tiles.  We love the versatility of working with triangles and playing with how they can be laid out.
In terms of 2018, which tile trends do you think will still be popular and which will really start to fade?
I see the hexagon starting to tire with our clients.  They're loving the idea of a geometric shape, and hexagons are absolutely classic, but our clients are interested in what might be different from what their neighbours have.  There's a whole new crop of commercially available shapes coming to market: rhombus cubes, half-hex trapezoid shapes, even pentagons.
We're also noticing our clients wanting to combine shapes that modulate in tangram-type formations, and this is where the potential to design really presents itself.  I think we'll continue to see lots of encaustic cement tile, which is a hand-made concrete tile that can be made in vibrant colours and an unlimited number of designs.  Encaustics tend to be on the pulse when it comes to trends as they are hand-made in small batches, meaning that the manufacturer can take larger risks with patterning than they would with a porcelain floor tile that they've committed to produce over a million square feet of.
I'm curious, what is your favourite project to date!?
We recently completed a new Edmonton restaurant, The Holy Roller (check it out here), which is a locally-owned café and restaurant just off Whyte Ave.  The owner of the restaurant gave us an incredible amount of creative licence to create in his space, and we really had an opportunity to work with tile in new and creative ways.
My two favourite installations in the restaurant are the women's washroom and the mosaic inlay in the café.  For the washroom floor, we took inspiration from Kelly Wearstler's Liasion line created for Ann Sacks.  We were able to get our hands on an unusual lot of white dolomite marble that had some incredible pink veining which was perfect for the space.  Paired with a black marble, we cut a matrix of triangles, pinstriping and blocks to make a bold, geometric statement.
The pineapple mosaic in the floor of the café was created using marble, porcelain and metal.  We patinaed copper in house to get just the right colour for the top of the pineapple, and hand etched detail on copper inlays for the lower half.  The amount of cuts involved in making that piece what it is was staggering, but it was a true labour of love.
And with that, let's take a look at our official predictions! Here are our top 8 tile trends that will be big in '18:
Terracota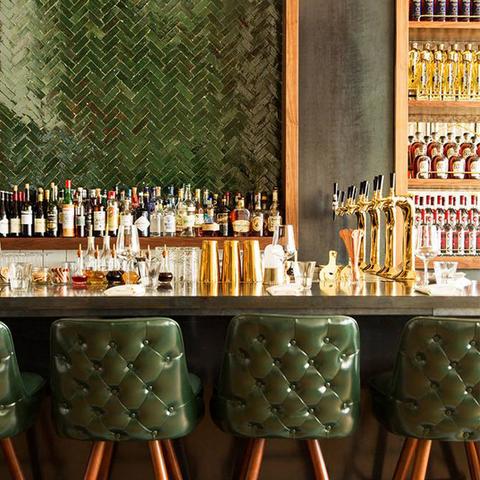 Image by cle tile
Colourful Glazed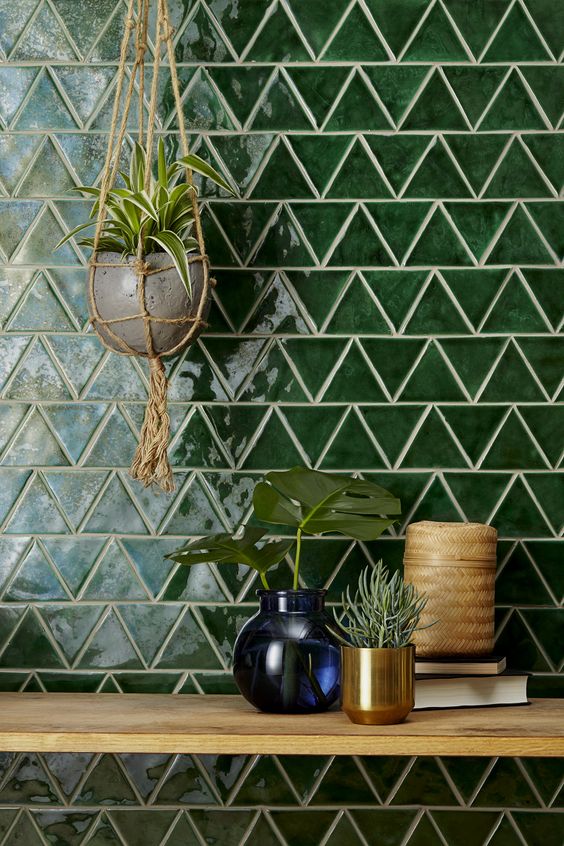 Interesting Texture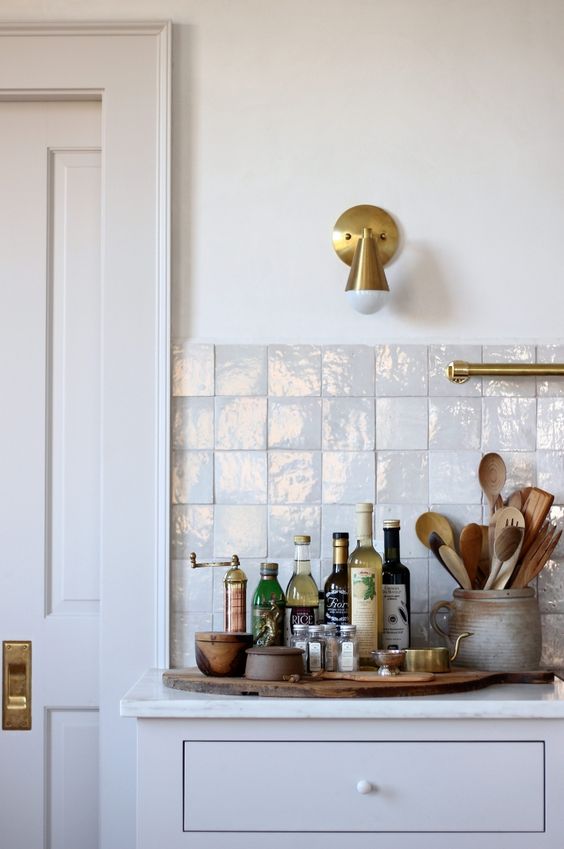 Image by Remodelista
Interesting Shapes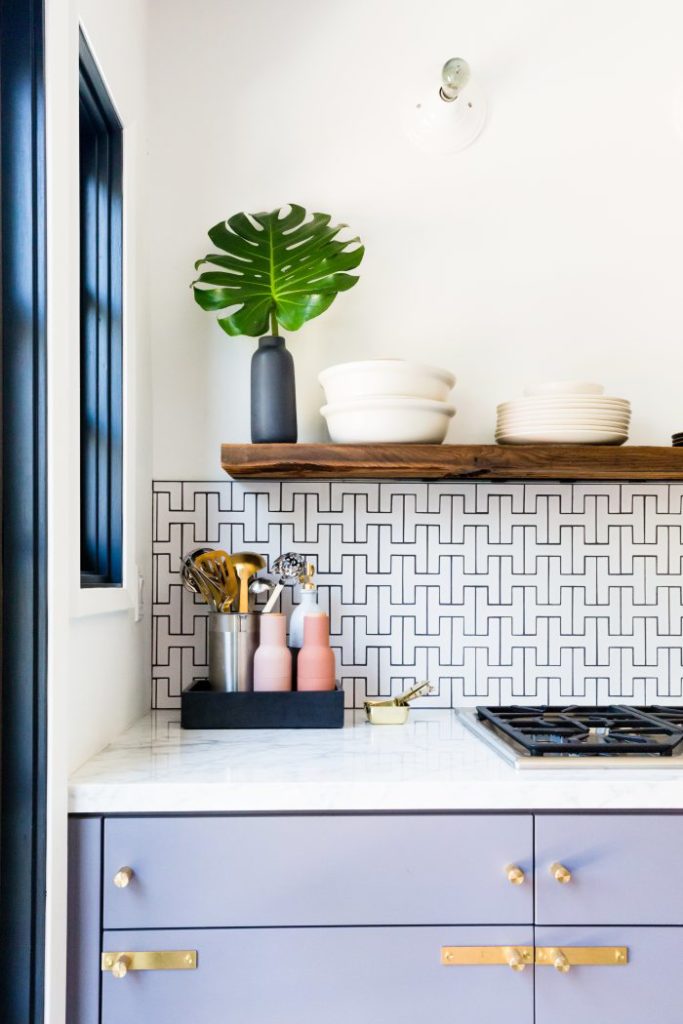 Image by Caitlin McCarthy 
Black on Black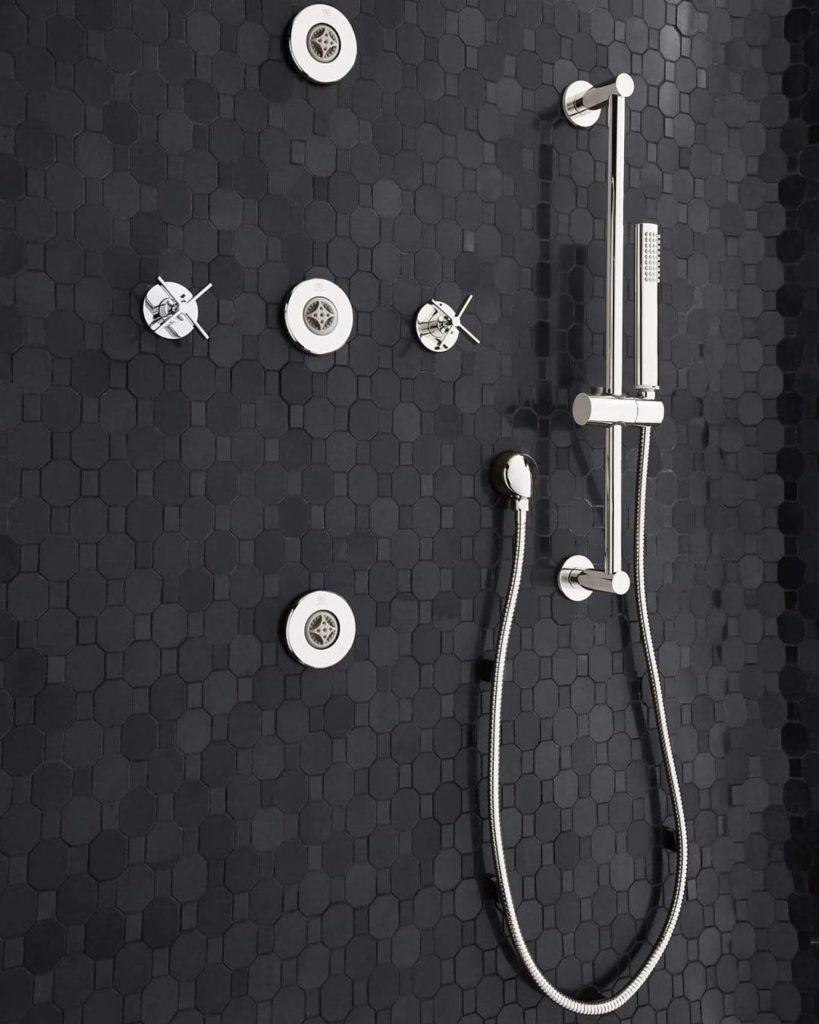 Contrasting Grout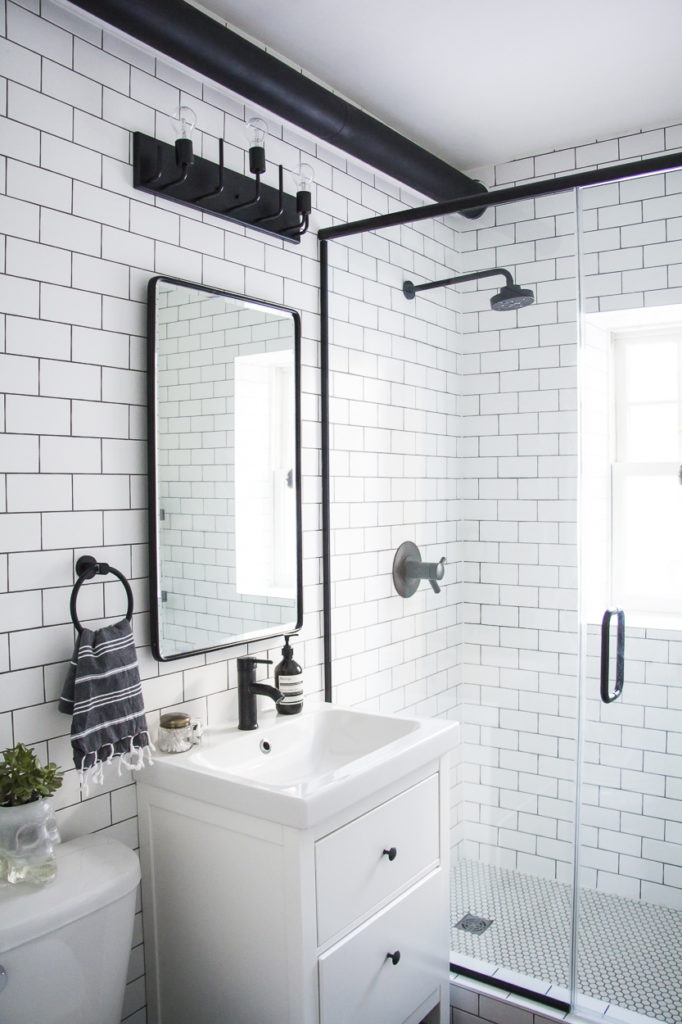 Bold Patterns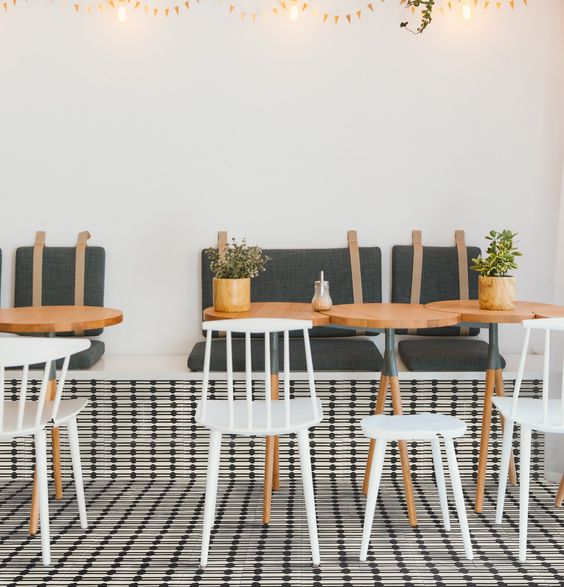 Modern Grid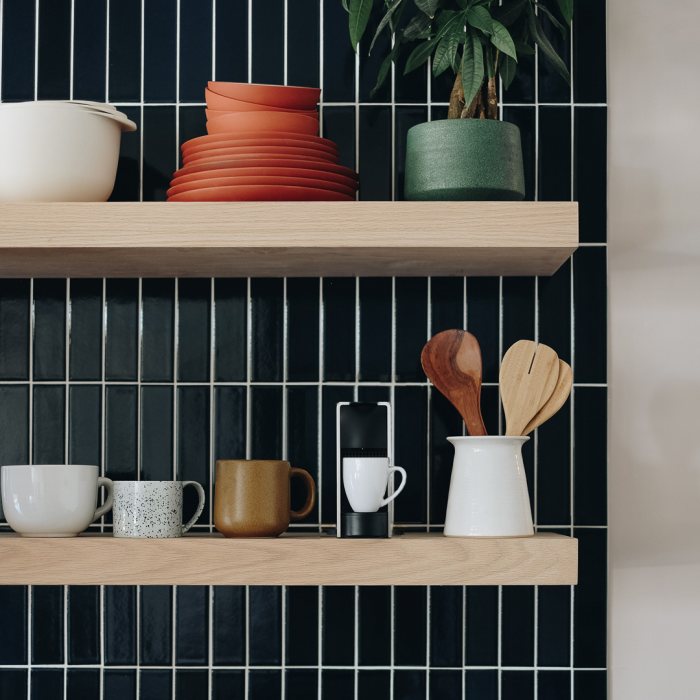 Image by fireclay
What do think?! Which tile trends do you like the most or think will be big this year!? I'd love to hear!