When we journeyed to Toronto, just a little while ago, I vowed to pack like a pro. I only brought a small suitcase and really planned out my looks for each day. But just as I went to pat myself on the back, the Toronto weather decided to play a trick on me! It decided to be muggy, hot and surprisingly sunny. Where was the fall weather I was craving?! The cool breeze and the overcast skies?! Grrrr!
I was desperate to wear my new vest (I'm calling it a vest even though it's dubbed a sleeveless cardigan) even if it was made of merino wool! I wasn't going to let a little sun prevent me from travelling in style. And, thankfully, I had packed a black tee just in case and it still worked underneath my vest! Big sigh of relief! FYI – this baby is basically a built in furnace so I'm extra hot these days!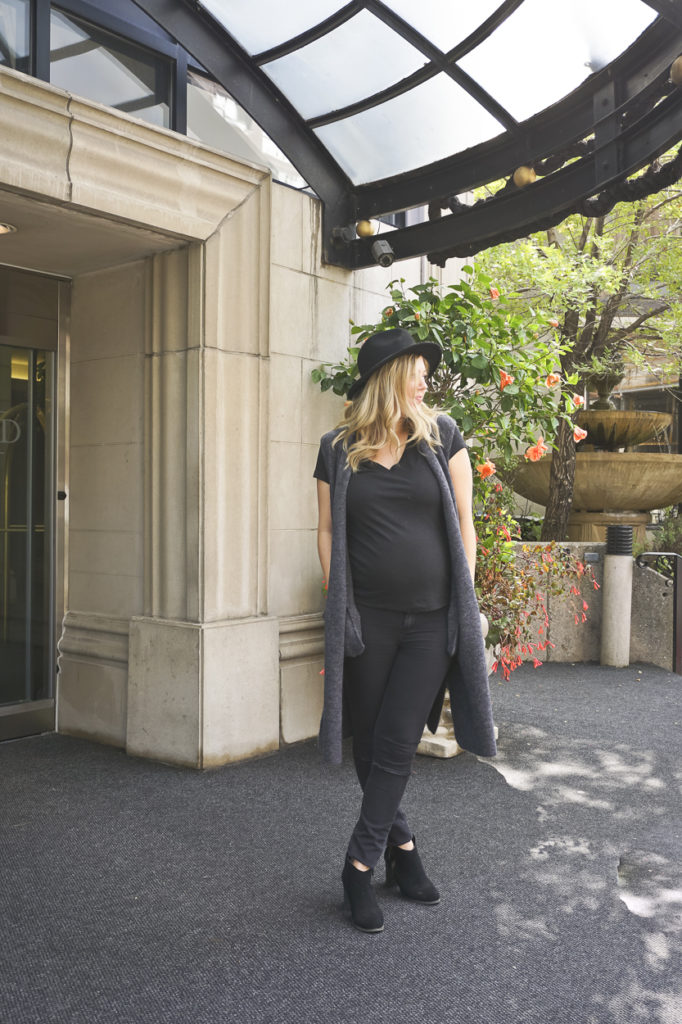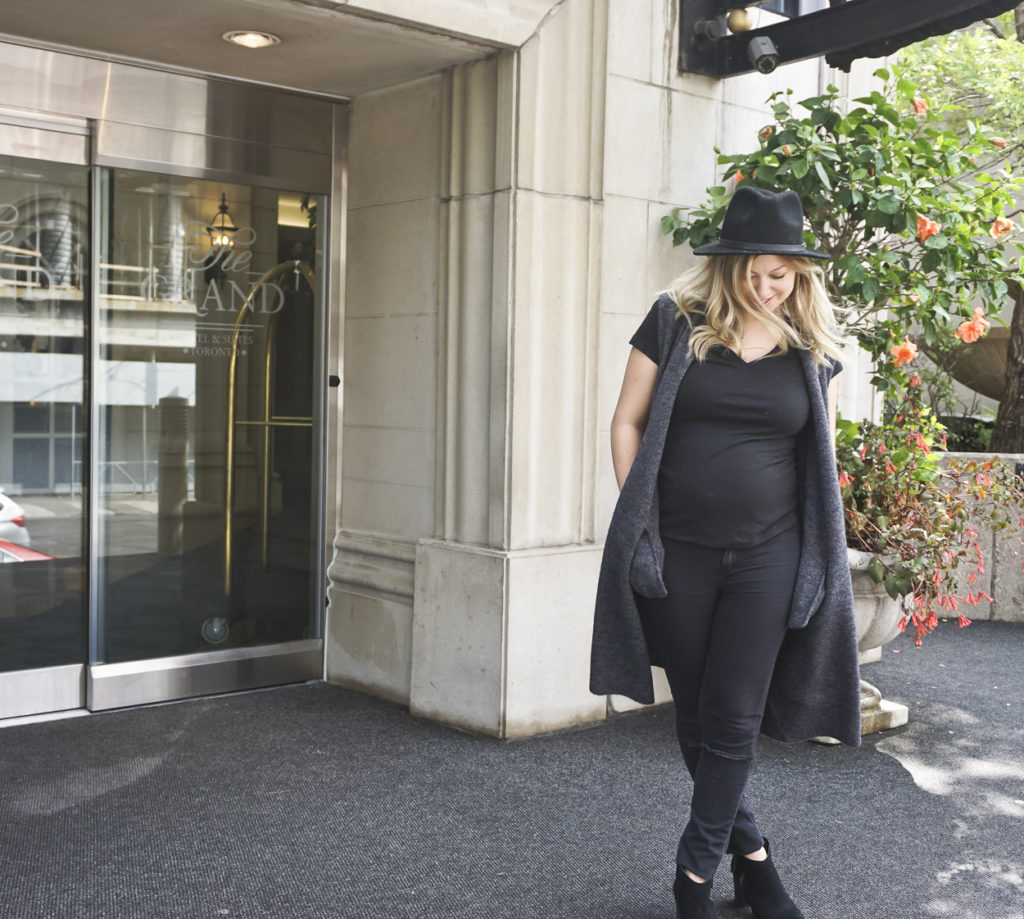 I absolutely love dressing in layers come fall and this sweater is perfect with its softness and long length. The entire outfit was ideal for a day touring Toronto and then later, for jumping on the plane back to YEG. No need to change!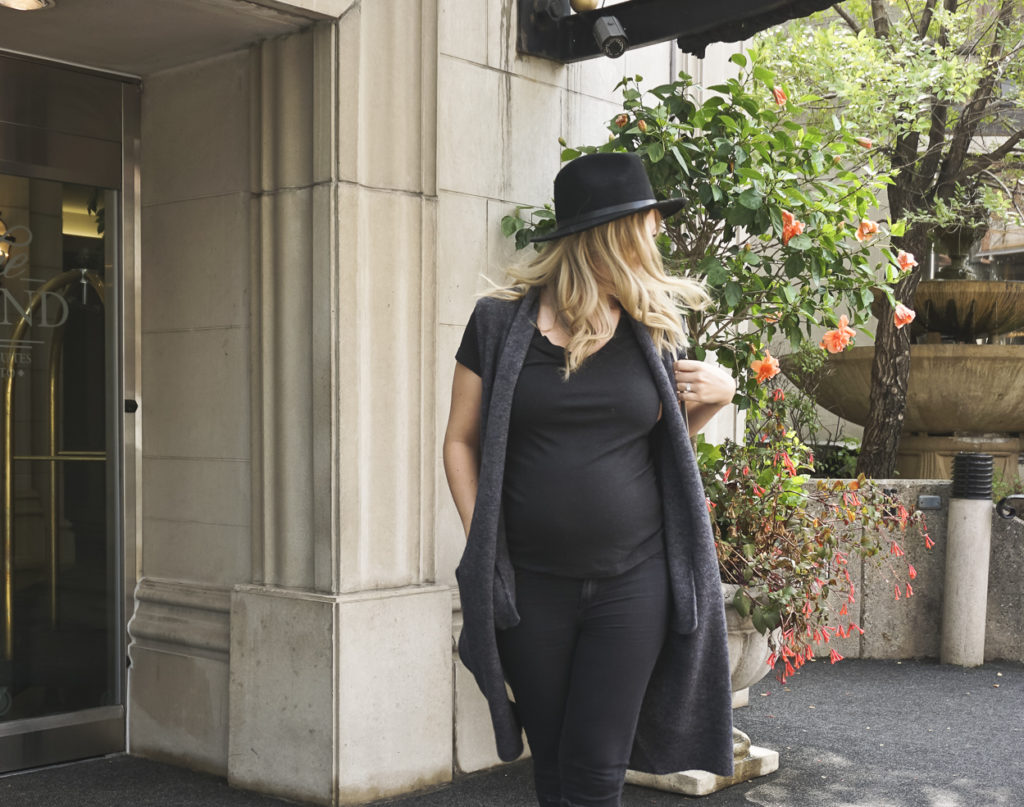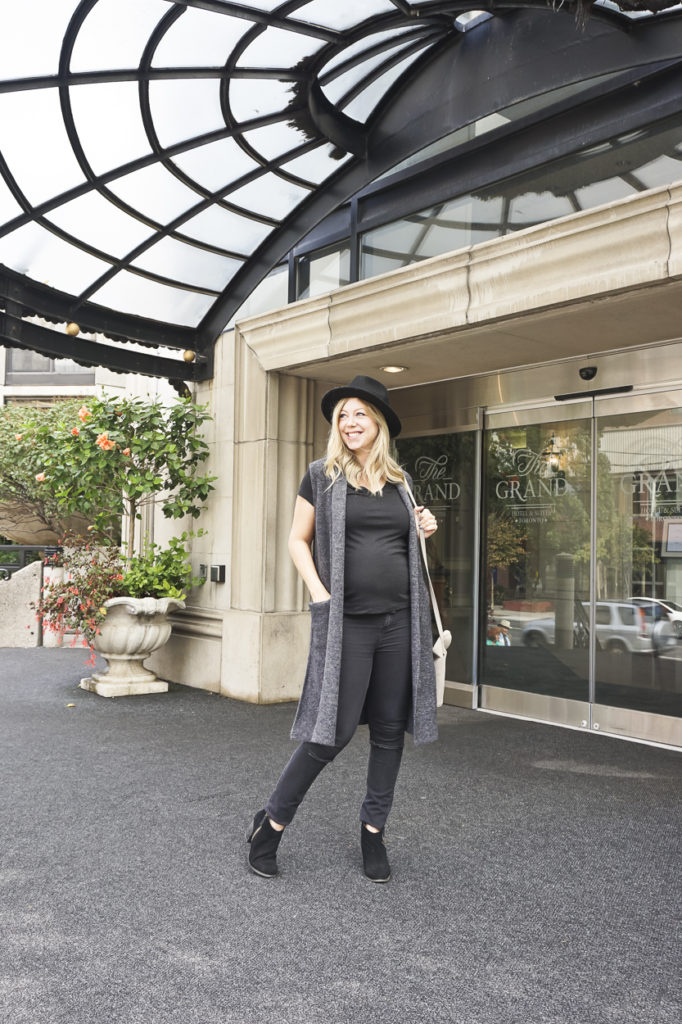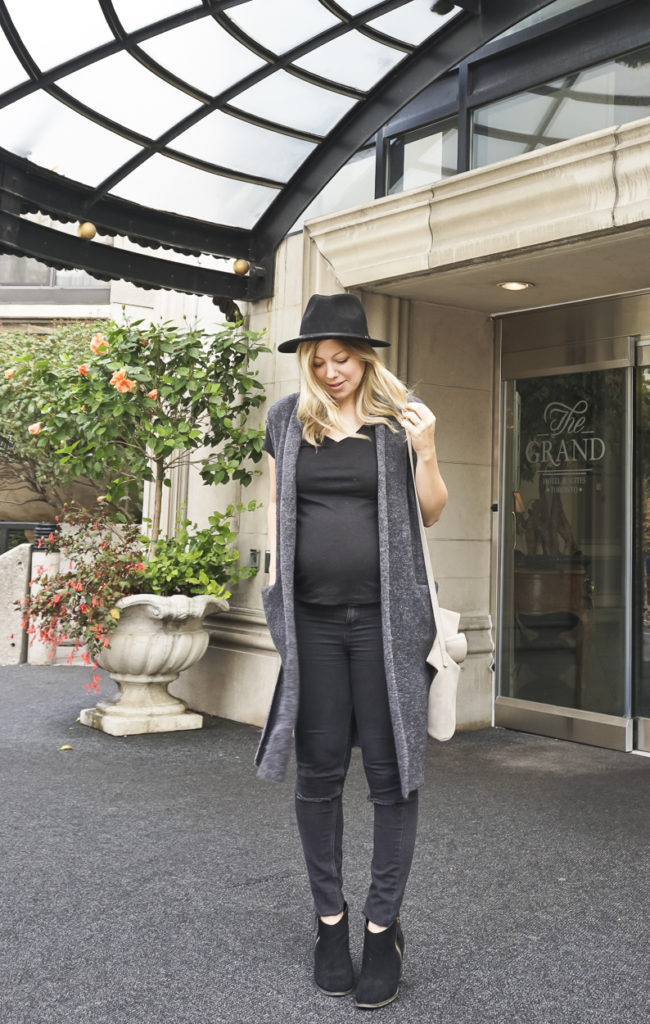 Outfit Details \\ Hat \\ Sleeveless Cardigan \\ Zara Jeans – similar \\ Booties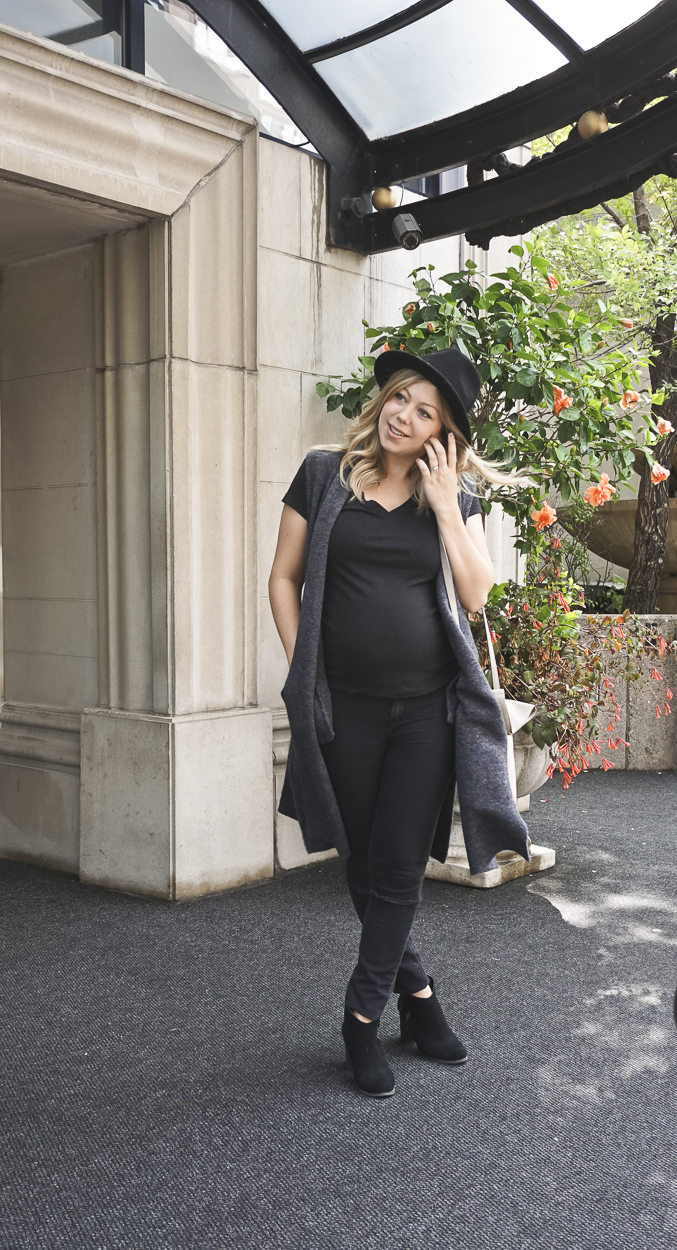 I've also linked a bunch of my favourite essentials for your next journey, so you can travel in style! Let me know what you think and if you have some stylish suggestions! xo