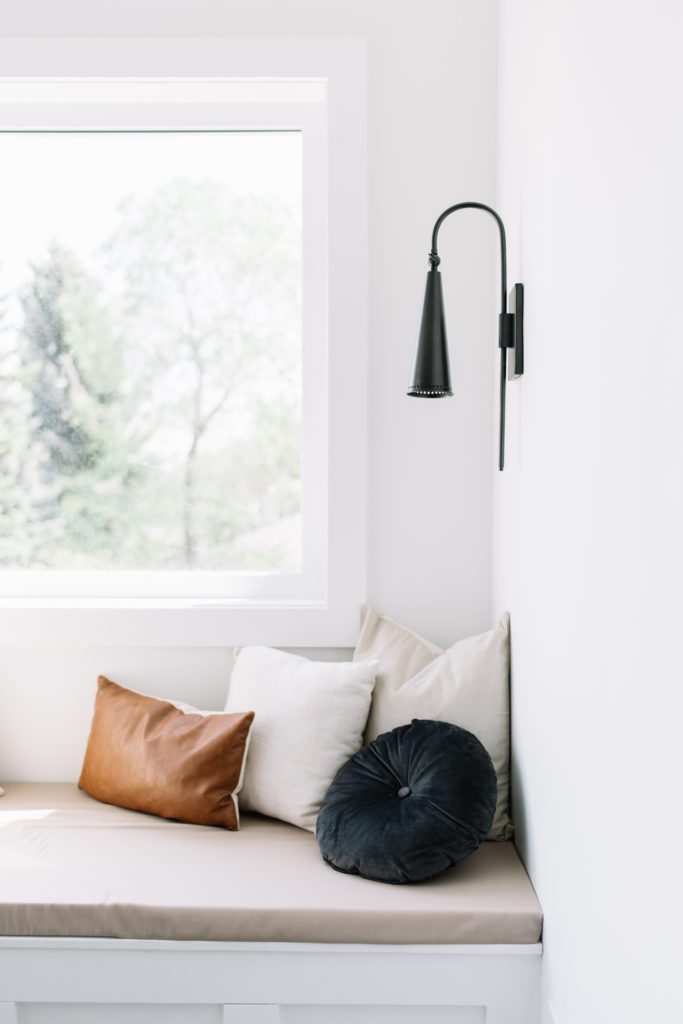 I think it's pretty obvious if you follow me that I have a thing for lighting. If I could niche myself into one specific area of design – it would be lighting without a doubt. I just get so excited about it and I honestly think it steals the show almost every dang time! A stunning kitchen…I see the pendants right away. A grand staircase…yup, checking out that chandelier! Anyways, you get the point! After looking through a lot of light fixtures, today I thought I'd share some of my favourite wall sconces that honestly make such a statement (in a good way of course!!). And these ones won't break the bank…stylish without splurging is always a good thing in my books!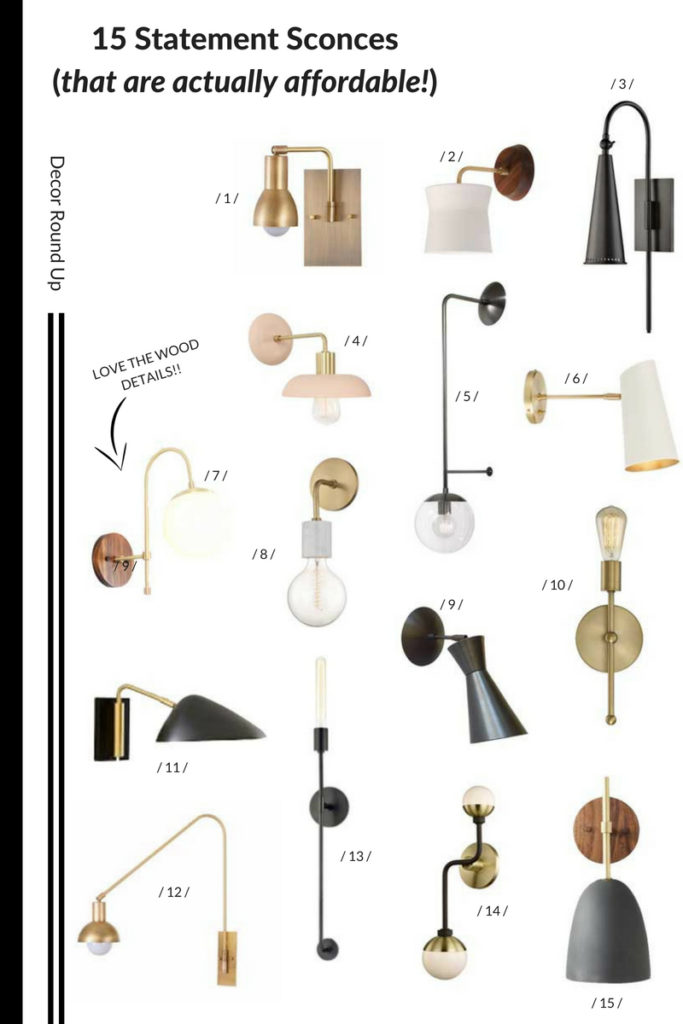 1: brass plate sconce / 2: wood and white / 3: perforated metal / 4: coral clay sconce / 5: matte black beauty / 6: brass and white / 7: globed sconce / 8: marble detail / 9: small and sleek / 10: round brass plate / 11: black mid mod / 12: large swivel / 13: long and lean / 14: two light armed sconce / 15: wood and black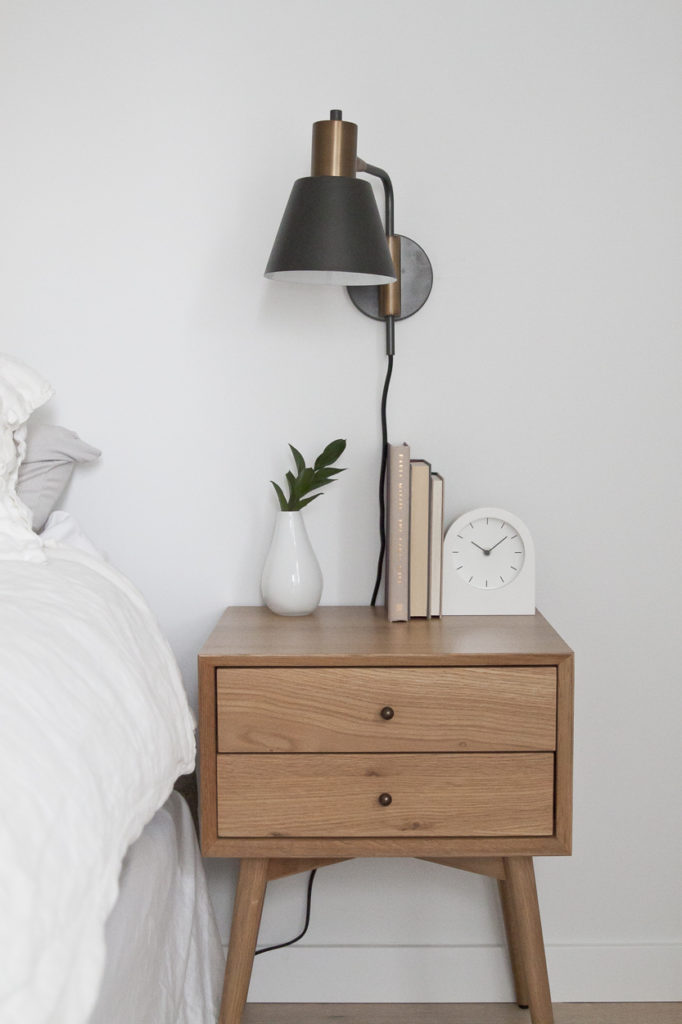 I can think of a million places sconces could live in a home… an entryway, hallway, bathroom, dining room, bedroom, nursery, living room, kitchen- ok so basically every room in your house so I'll stop naming places! What I love about some of these particular sconces is that they have unique elements – whether that's a wood detail, a long sleek bar, a soft addition of colour or a modern shape. They are timeless but still statement worthy!
What do you think of these choices? Any standouts? Next up on my list is to find some great plug in options for our main living area. I will definitely share my favourites further along!
PS – my own bedroom wall sconce (pictured above) is currently on sale!!!
feature image from our Lady Laurier reading nook