As the major renovations come to a close over at our Ravine House, I can now concentrate on the small stuff. It's true we've lived in the house for nearly three years, but because we lived in a constant renovation zone, I never allowed myself to finish the decor side of things. I've collected things over the years and have some beautiful family heirlooms that are, of course, the staple pieces, but when it comes to small home decor accessories…well, that's where I can still have some fun!
You might have heard me complain in the past about lack of choice in the Canadian home decor market…though, it's true, we can still order from a lot of our favourite US chains. But honestly, sometimes the duties and shipping rates are just too much to handle and us Canucks need to stay a little closer to home whilst completing our home decor shopping 🙂 Recently, I'll have you know, I have been very impressed with the growing selection at Structube. In fact, my design partner Diana and I have been sourcing quite a few goodies for clients there as of late. Let me tell you what I'm finding…
I already knew that Structube was affordable – that was one of the reasons I initially set foot in the store oh so many years ago. They have great furniture options that are on trend and stylish, and because the price is super realistic, their product is accessible for a lot of people. Love that! And then, lo and behold, I started to notice that they were going past basic furniture lines and bringing in a lot more home decor accessories! Case in point: I spent waaaay too much time scanning their vases, bowls and trays section before I even realized there was a whole other section for planters and such! Home decor heaven people!
And so, besides adding in an item here and there for my clients' design concepts, I've nabbed a few pieces for myself as I slowly finish decorating our lovely home. Want to see?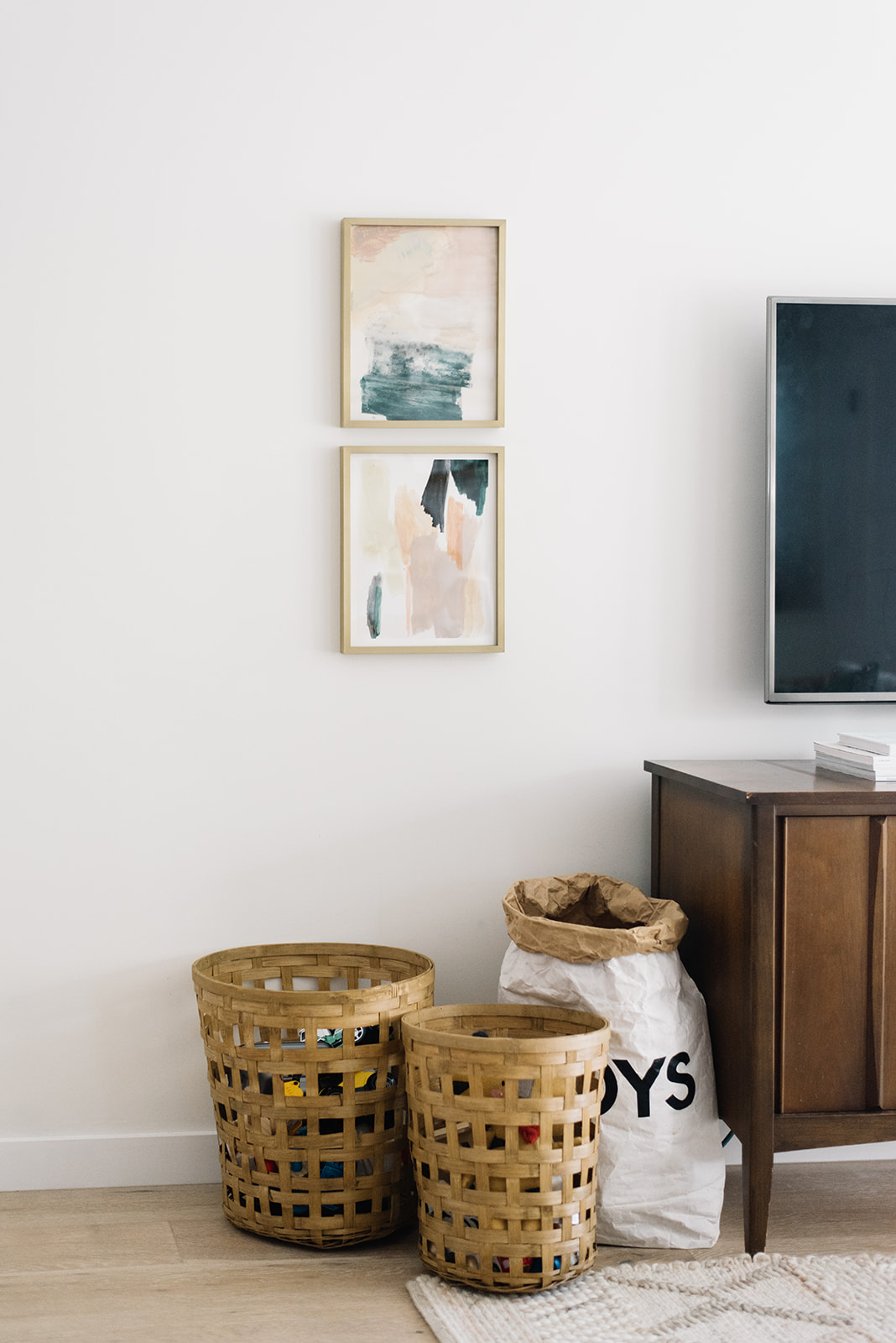 Baskets are my best friend, especially because I have a toddler. This set (which is actually of three – I've got the other one holding blankets in another corner!) is wonderful! I love that Jack can see his toys and easily grab what he wants, but it keeps this spot looking tidy and pulled together. Which makes my design heart happy as you can well imagine!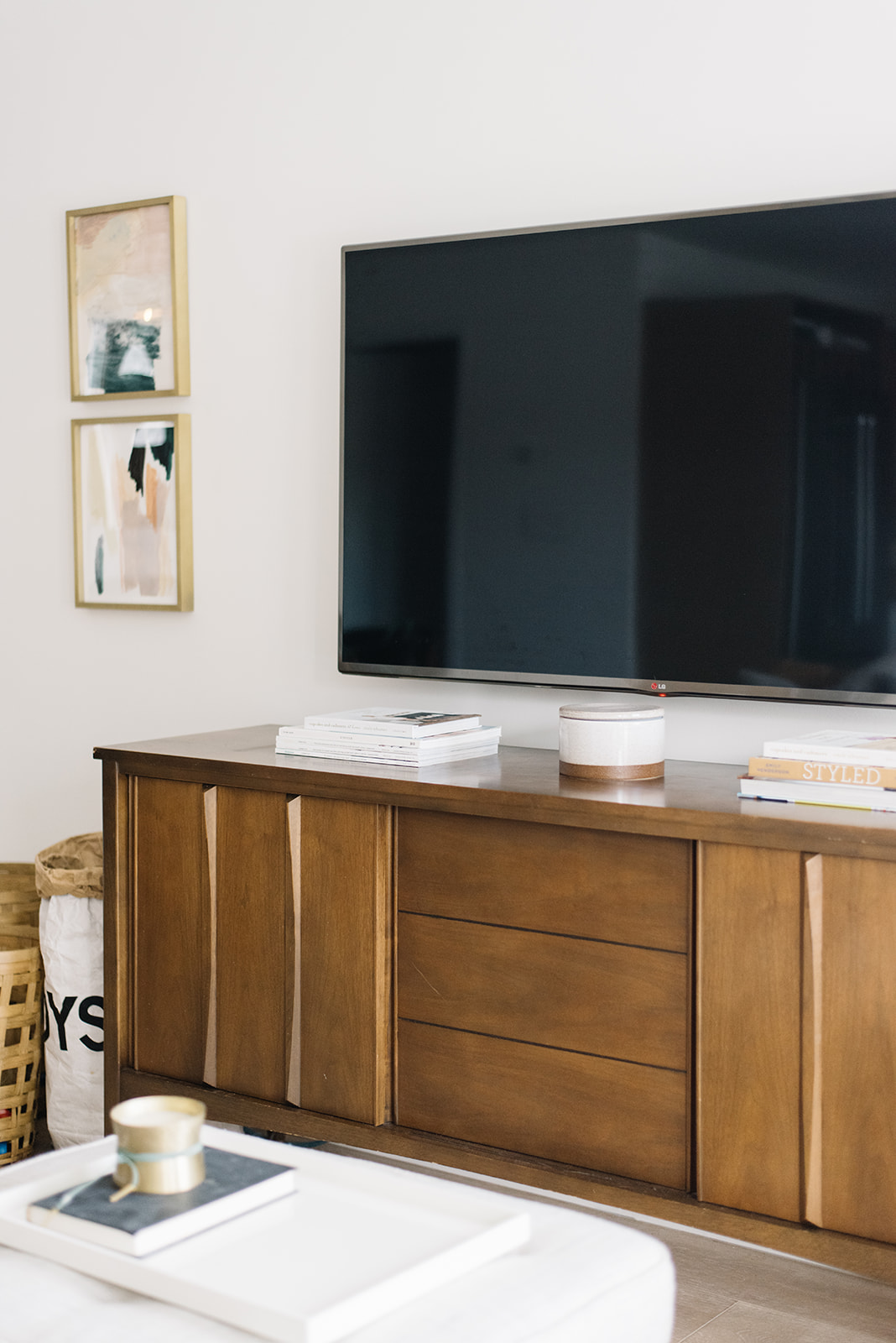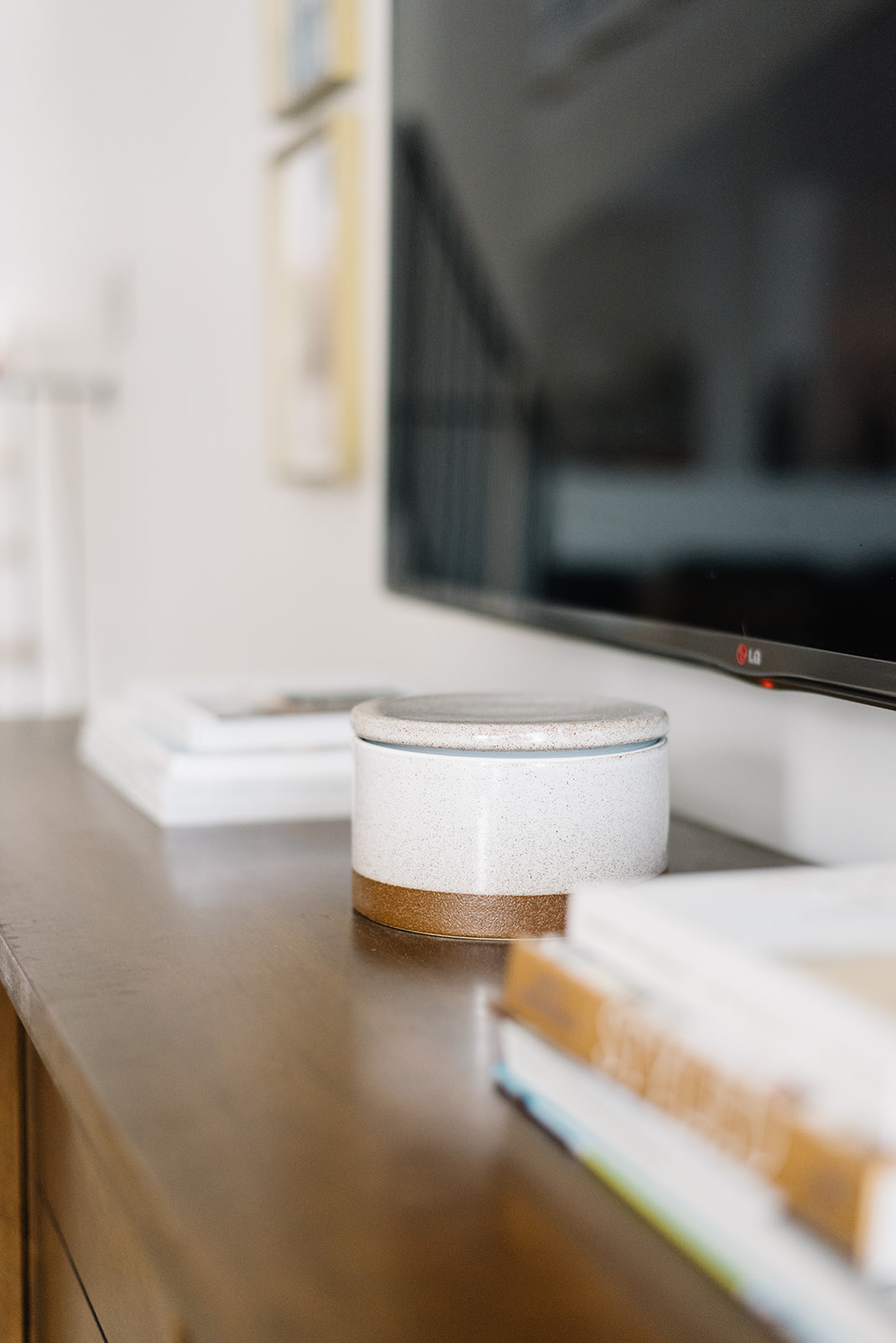 On top of our vintage console, I've kept the styling pretty minimal. I thought I would only stack a few books here until I saw this small canister and loved how it pulled in the same tones as the wood. I could see this nestled in many areas in the house but I think it found its home here (for now!).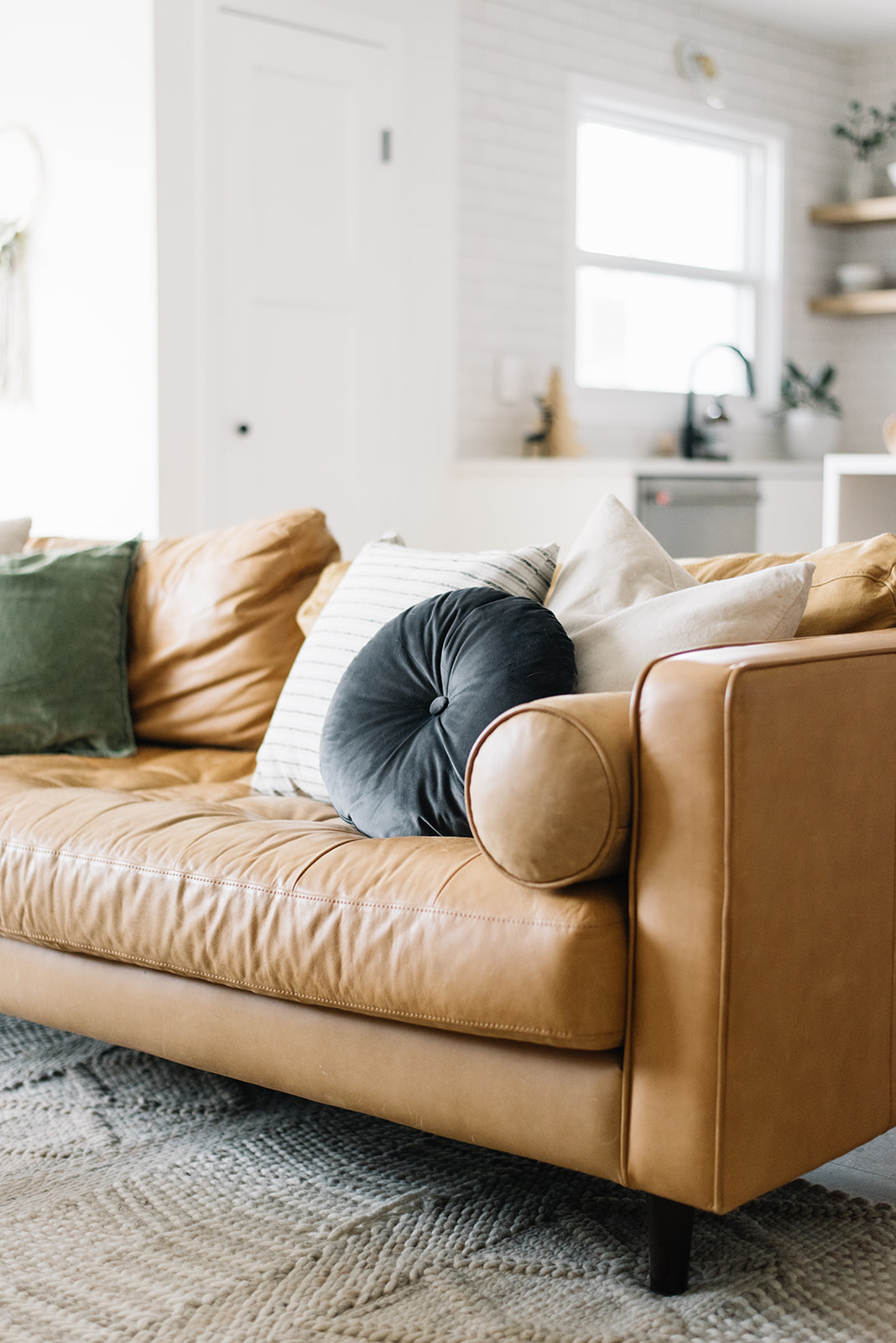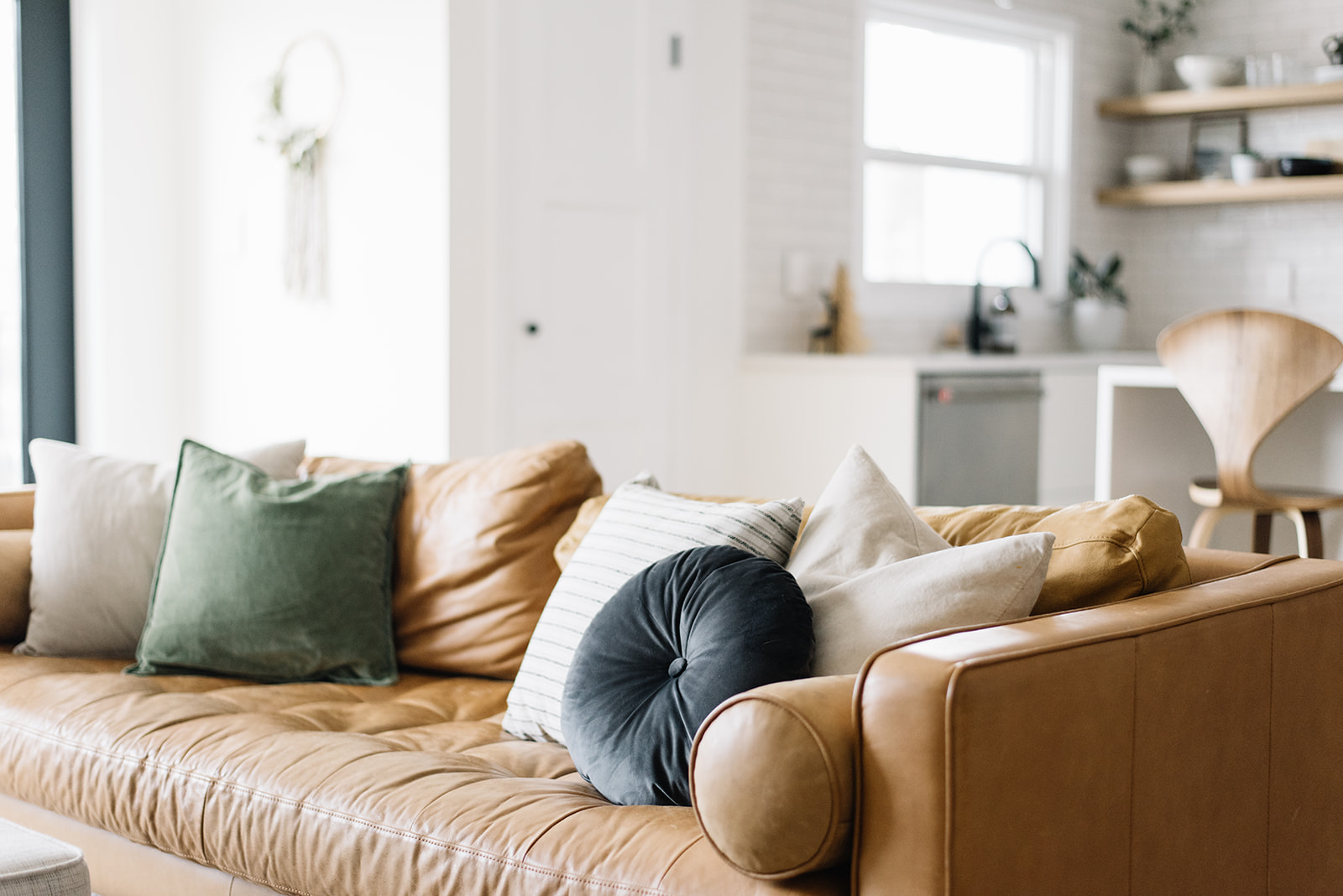 Can a lady have too many cushions? My husband thinks so, as he easily points to me as that lady. I on the other hand am totally fine to treat them like a revolving door, constantly switching up the configurations and patterns dependant on the season. This round velvet number is an actual steal though…trust me, you will die when you see the price! And it's soooo cute! Perfect for the rotating couch cushions game!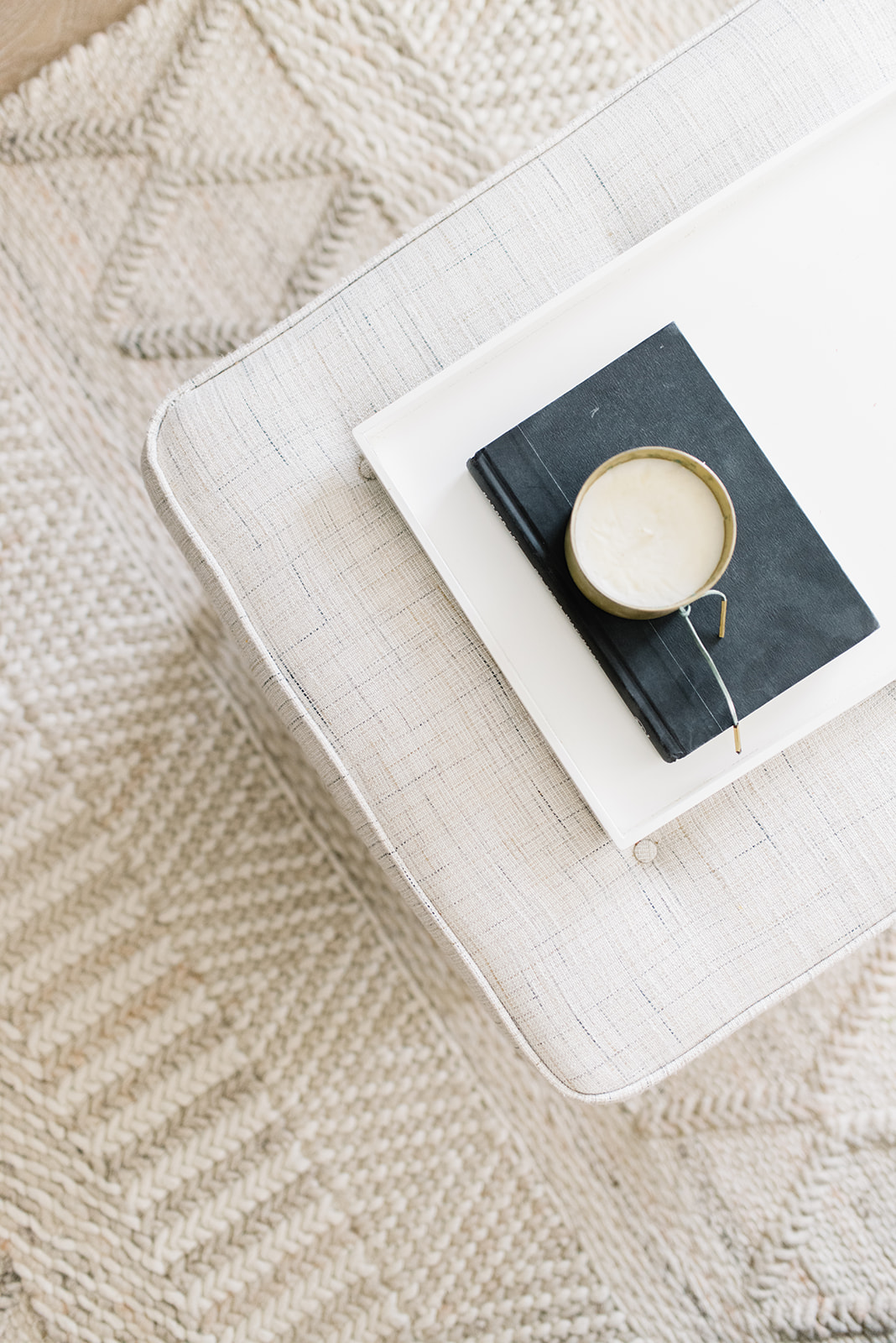 Did you also see that sneak peek of the new area rug we also picked up at Structube? When I saw it was made of wool (yay for cleaning!) and that it had a subtle pattern, I said yes please! Then my husband and I unrolled it and stepped on it…pure heaven. It's rare to see Ryan so excited about a home decor purchase but this one made him very happy! A huge score! (Plus how great does it look with my Nana's old ottoman I just had reupholstered?)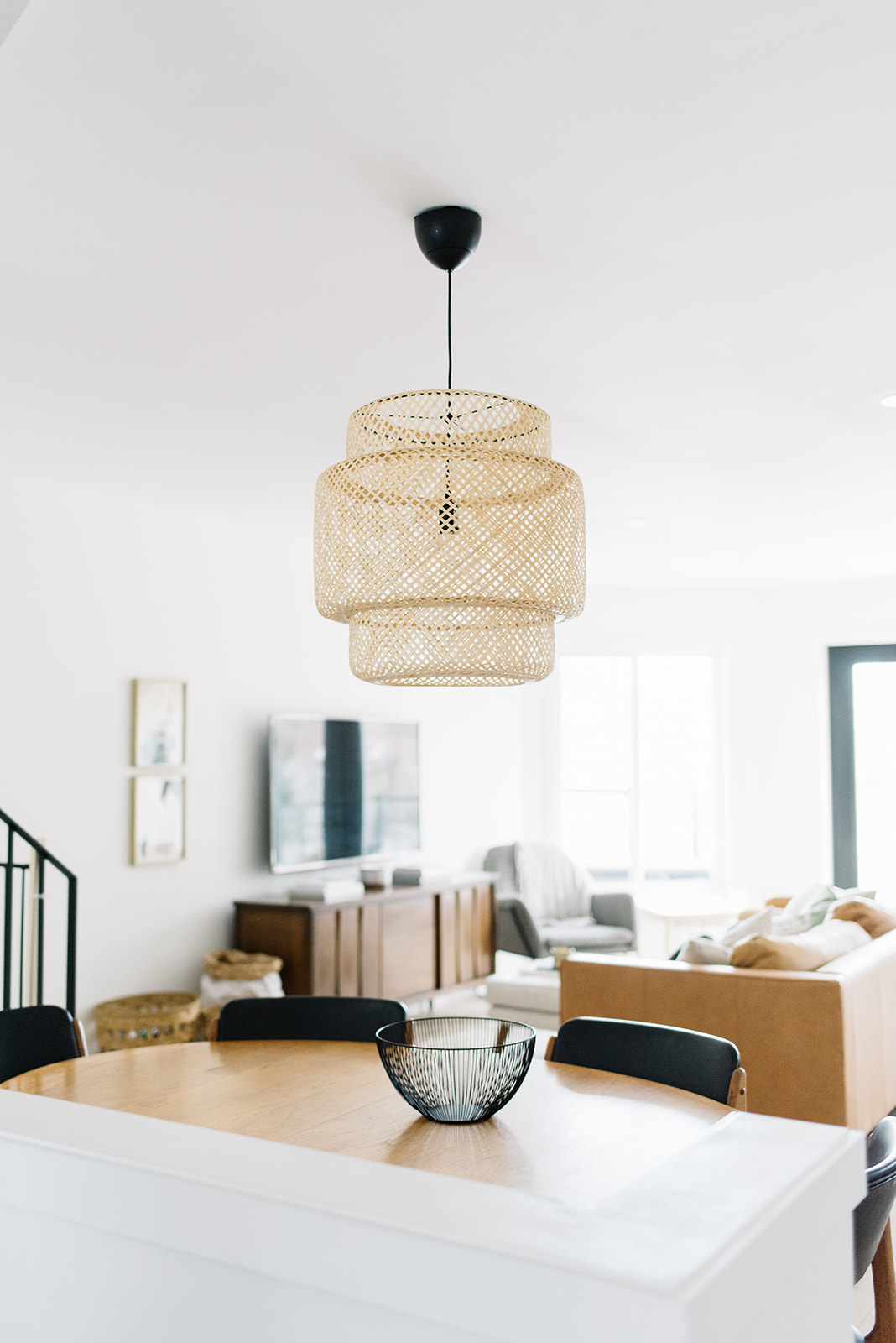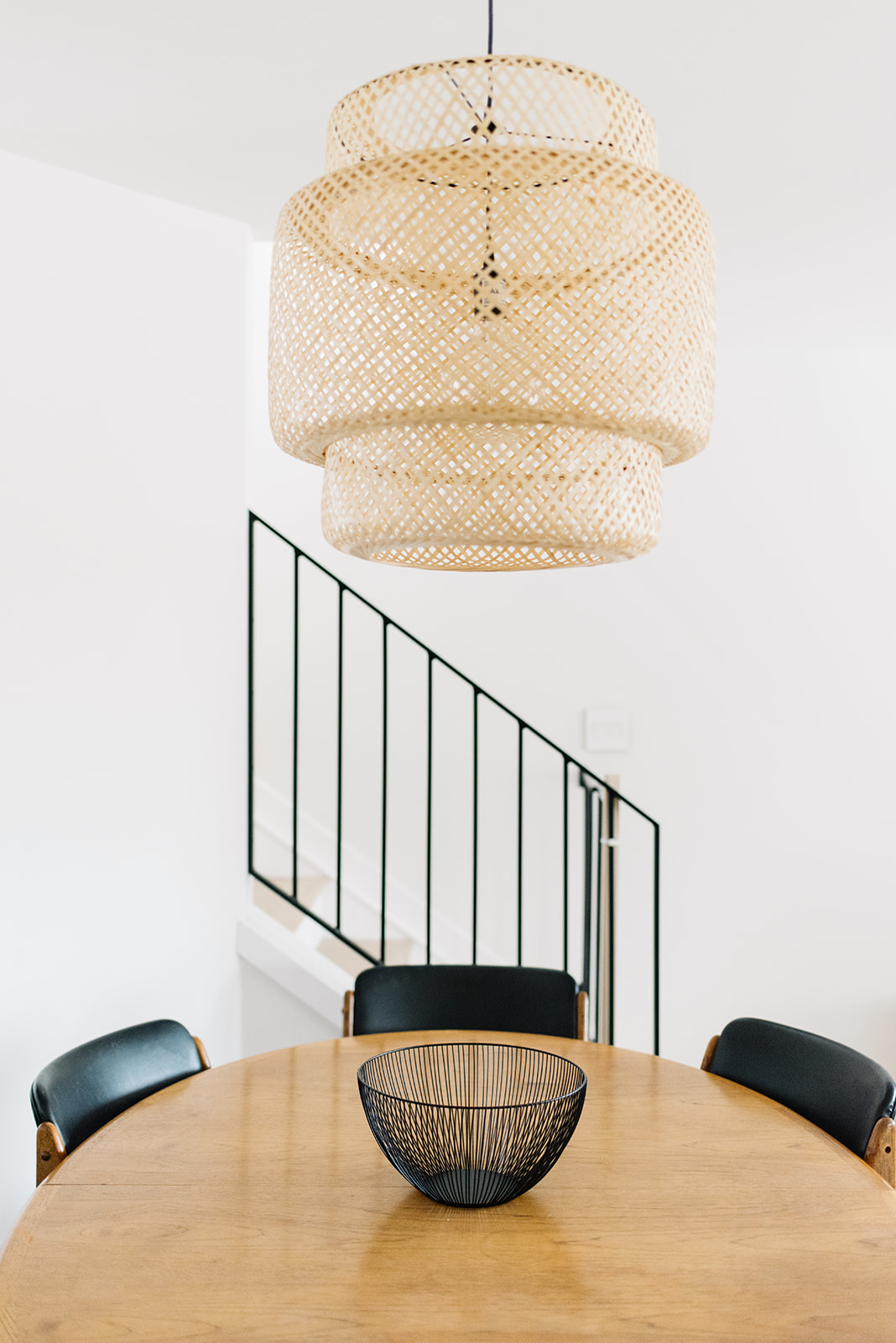 On the kitchen table, a single wire bowl. Perfect for just about anything or completely empty like you see here 🙂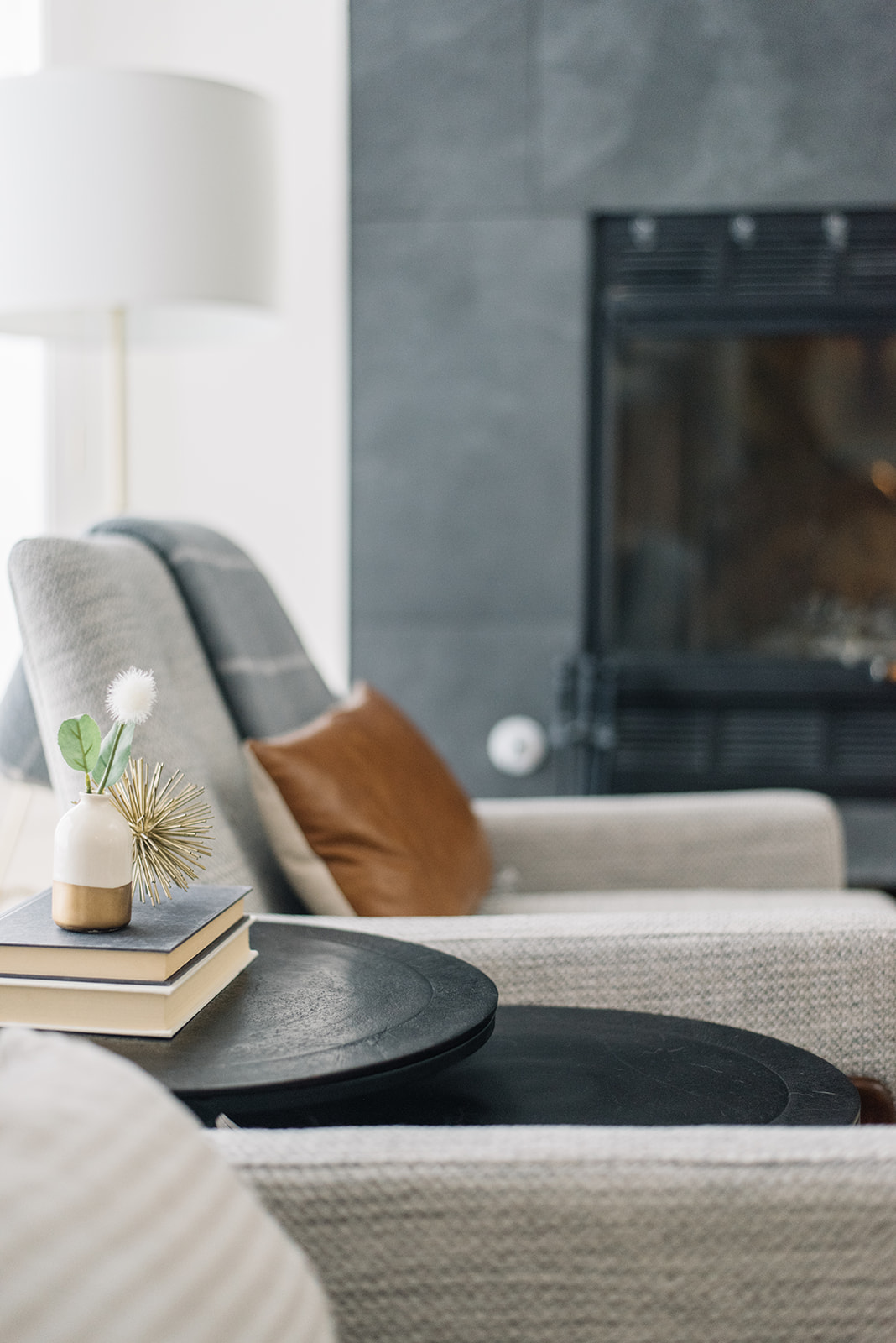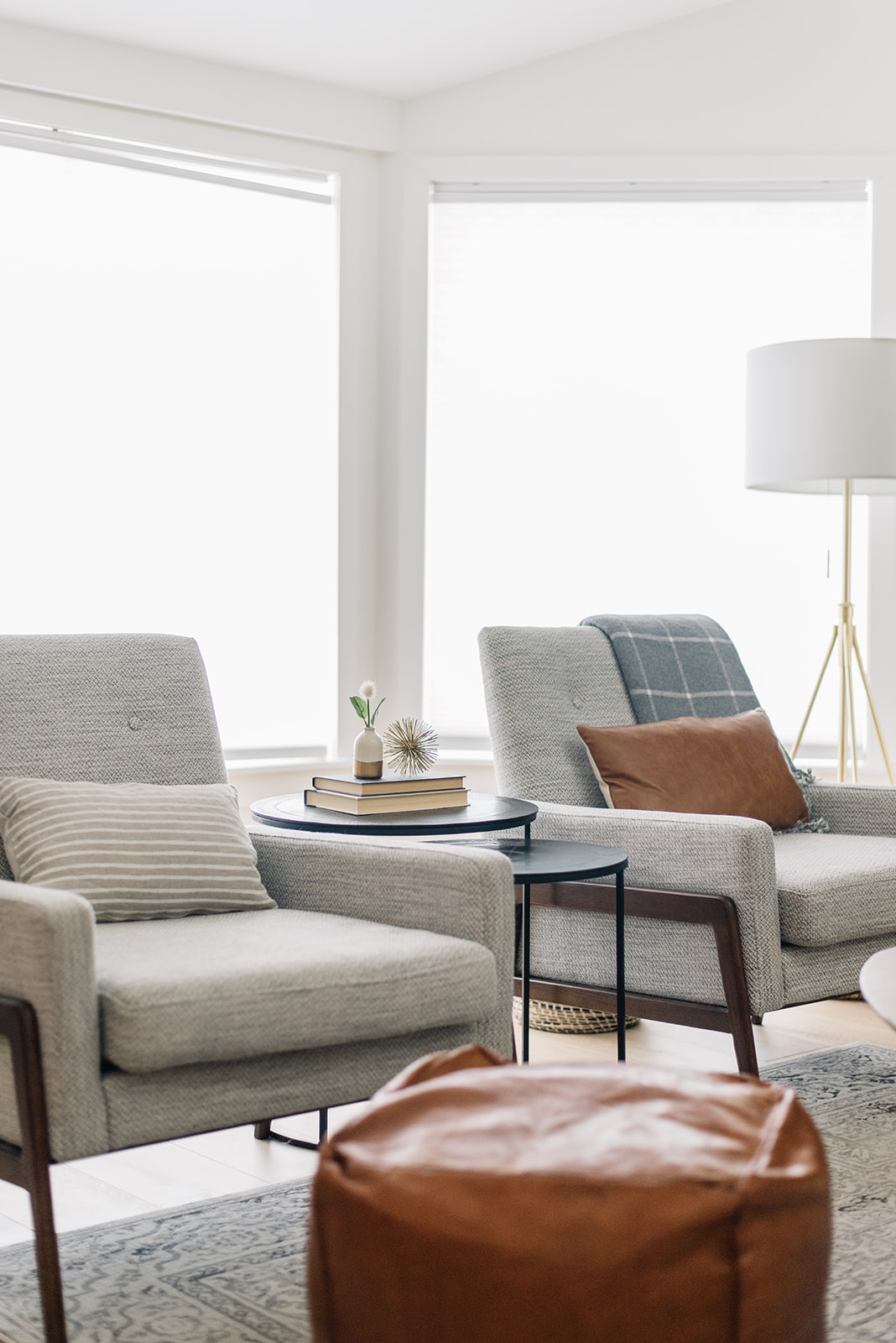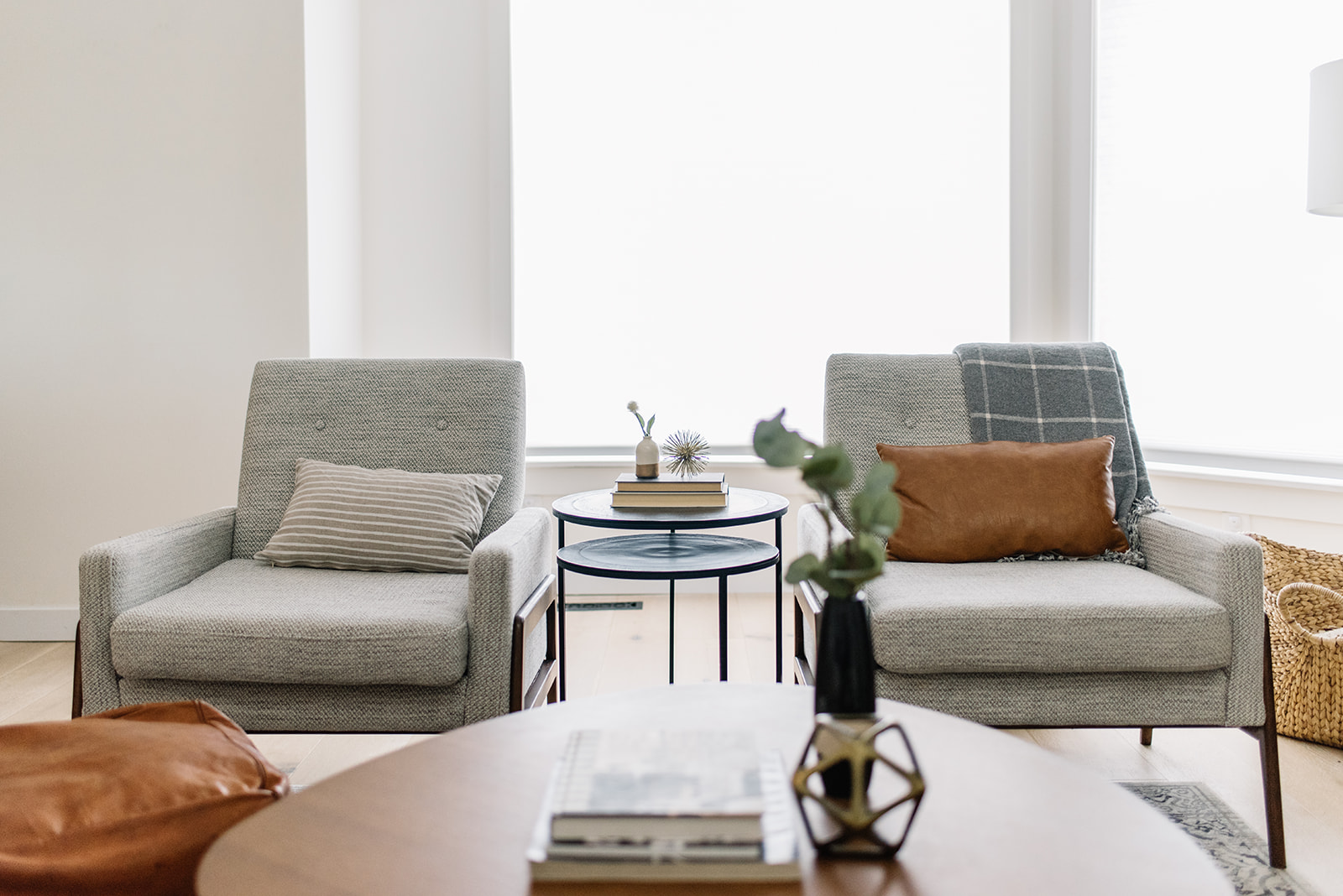 In the living room, we swapped out our very awkward side table for this nesting set. I love that I can move them around if we have guests, so it already gets bonus points for being more practical. These guys are also really hardy and the perfect rich black metal…which obviously ties in perfectly with my fireplace and railings! (PS – can you also see what our first Structube purchase was? Something we bought when we first moved in together? Yup – it's the coffee table and they still have this design available!).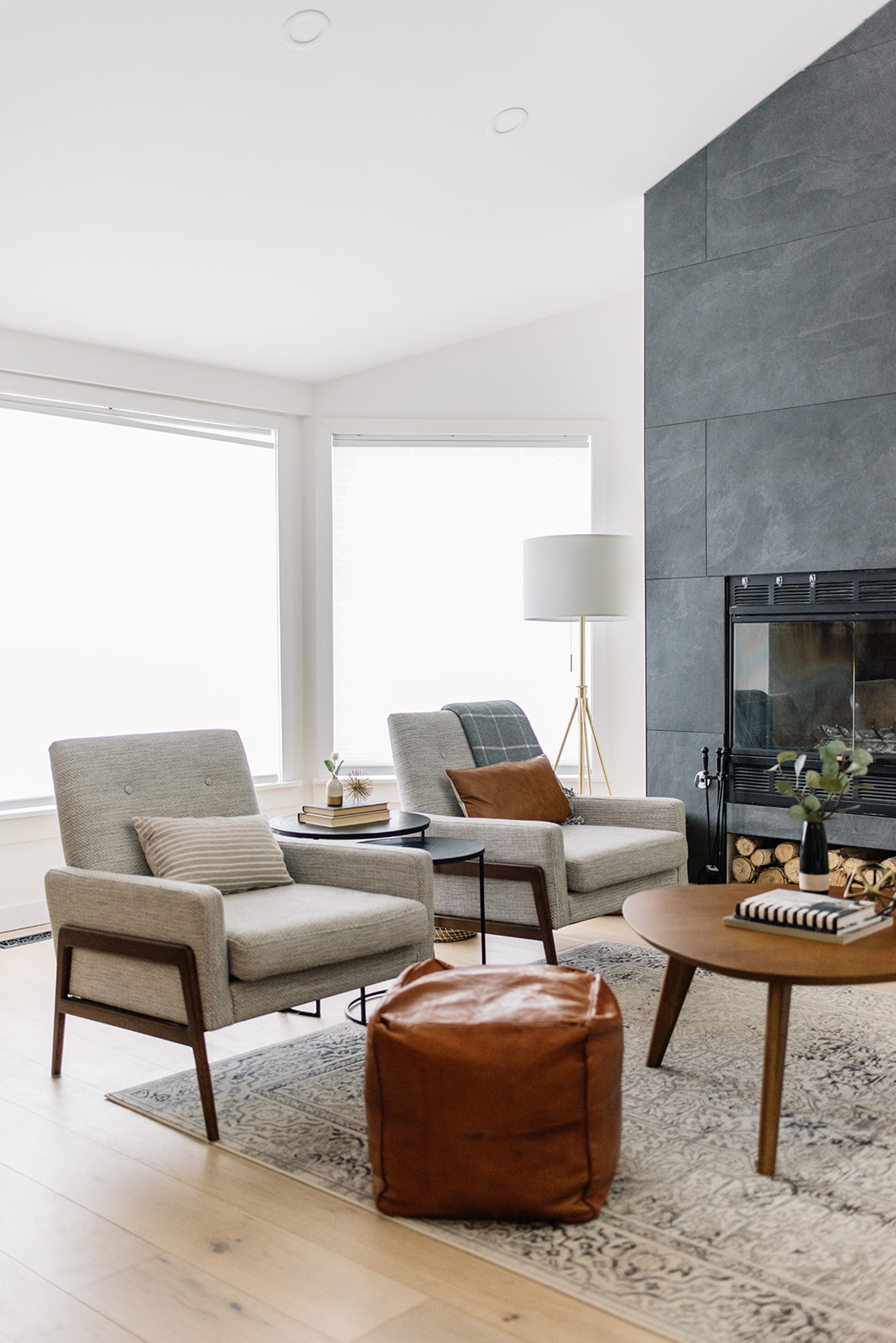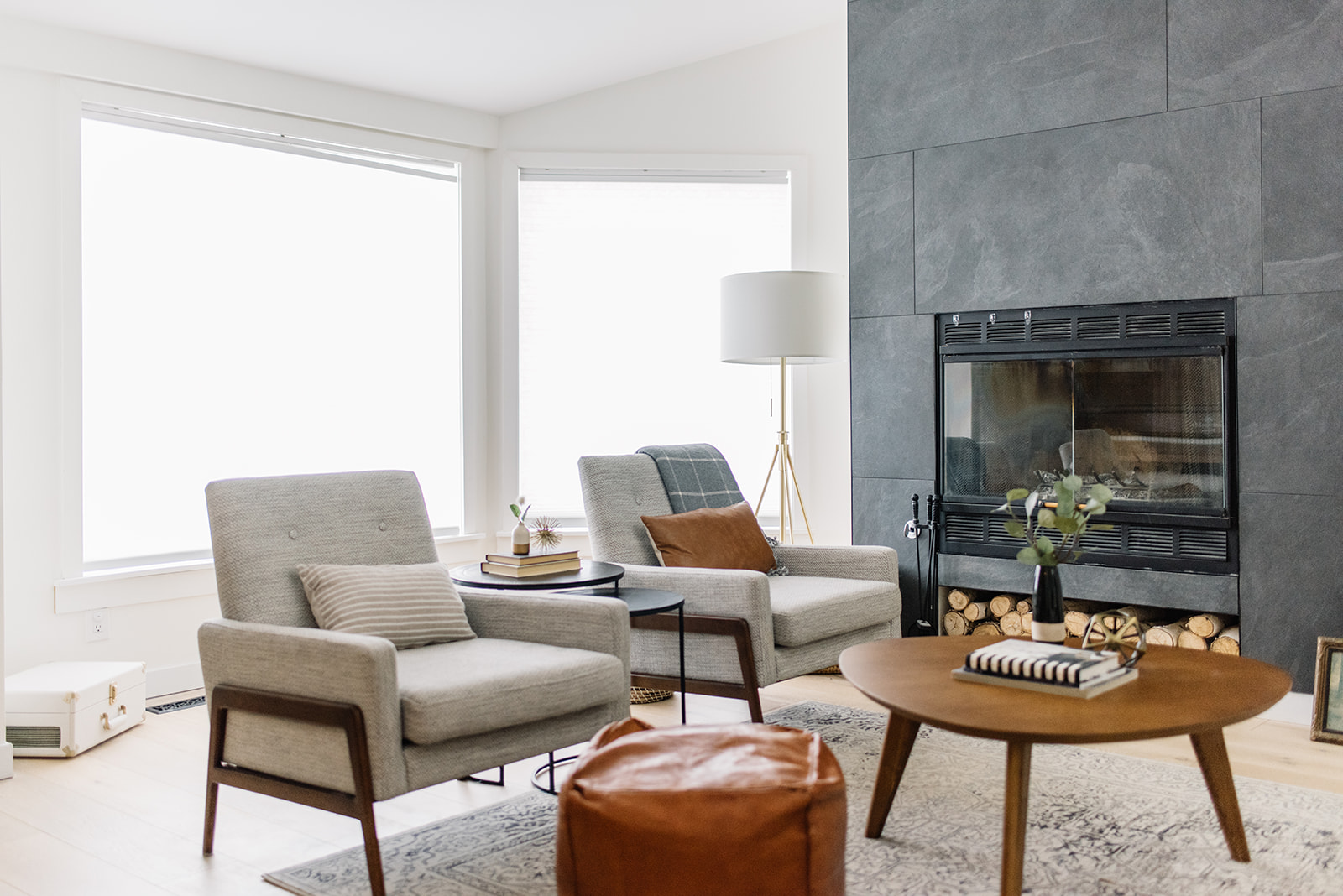 So what do you think about my decor finds from Structube? It makes me very happy to shop with a Canadian brand, so I'll keep supporting them and singing their praises!! My ONLY complaint – stock!! Don't wait if you see something you like…it might go out of stock and then you'll be kicking yourself!
Shop the rest of my Ravine Home here!
PS – this post was made in partnership with the lovely people at Structube! All opinions are 100% genuine and mine alone. Thank you for supporting the people that support this blog!