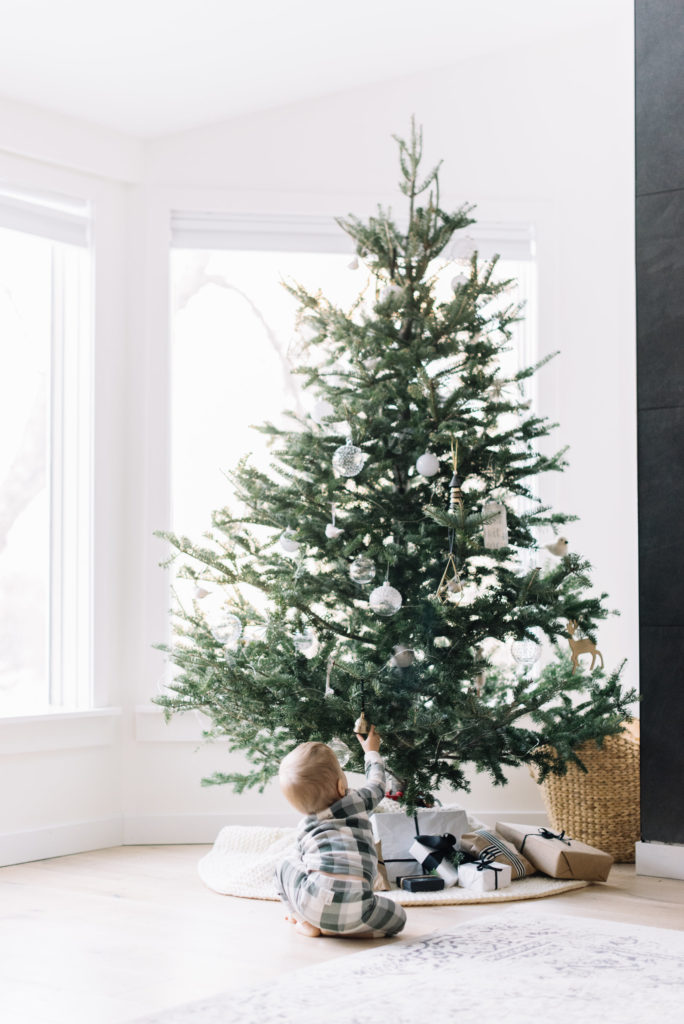 Last December, I was very pregnant. As I was decorating the house, baking cookies, and celebrating the season, I kept thinking how different it would all be once Jack was here (and not just squirming around my belly). The thought of his first Christmas brought me to tears. I thought of the magic of the holidays and how much more exciting it would all be through his eyes.
How we would start to create our own traditions as a family…
How we would teach him the meaning behind it all…
How we would change as a result of watching him.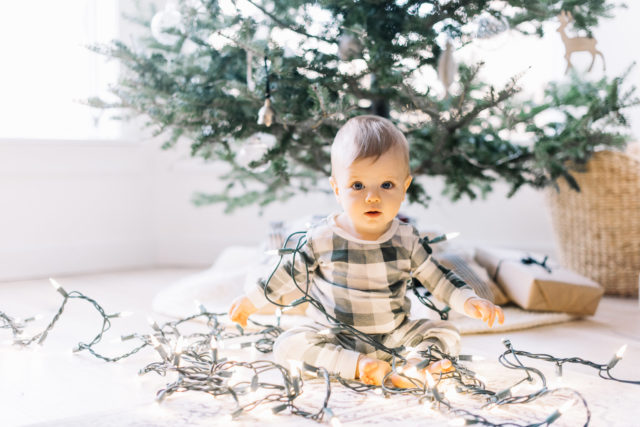 Jack is here now…it's no longer a distant reverie. I get to see him ooooh and aaaah when he takes in the Christmas tree, smile when I sing him a holiday tune, laugh when we read a festive book. Yes, he is still young and not really aware of what's going on. But, already, the shift has happened. The holidays are that much more special with him.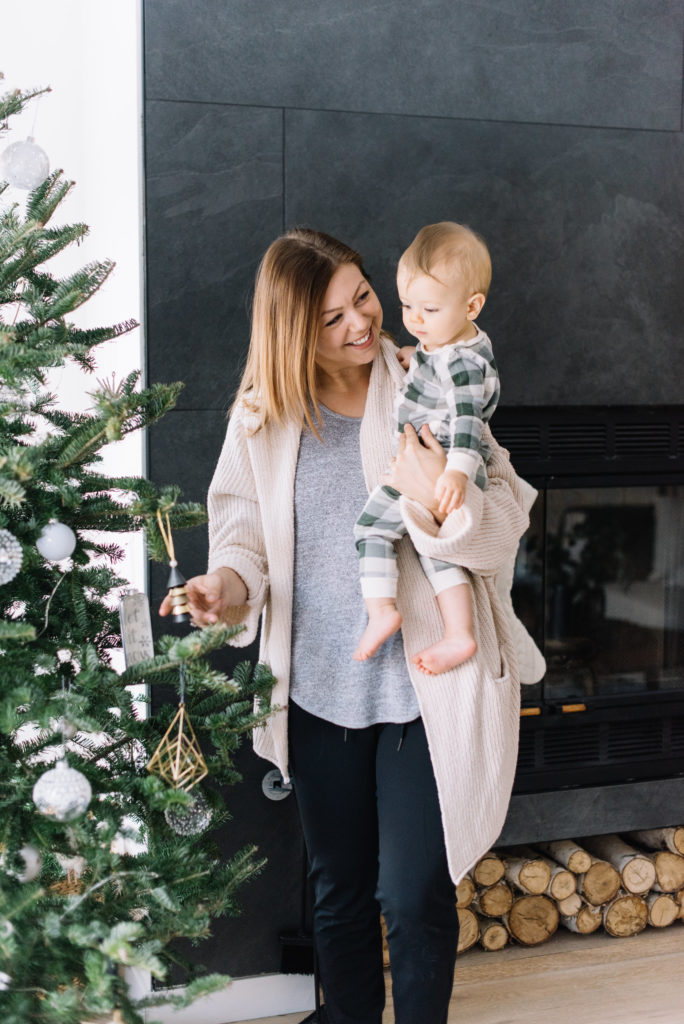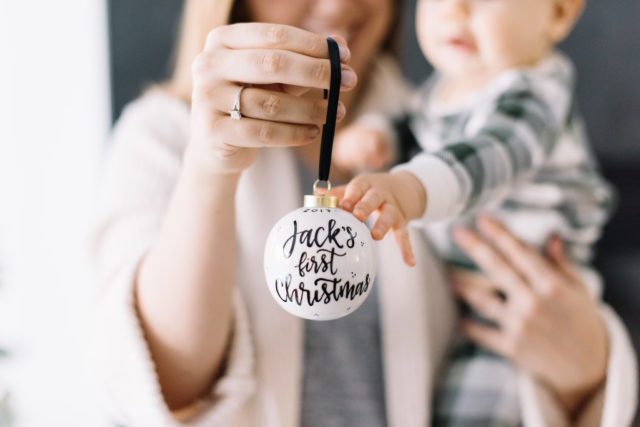 To commemorate Jack's very first Christmas, we are keeping it simple. There's no need for big presents – just a special ornament and some Xmas pj's are sufficient. We'll spend it like every Christmas before, with the ones we love. There's just more love now 🙂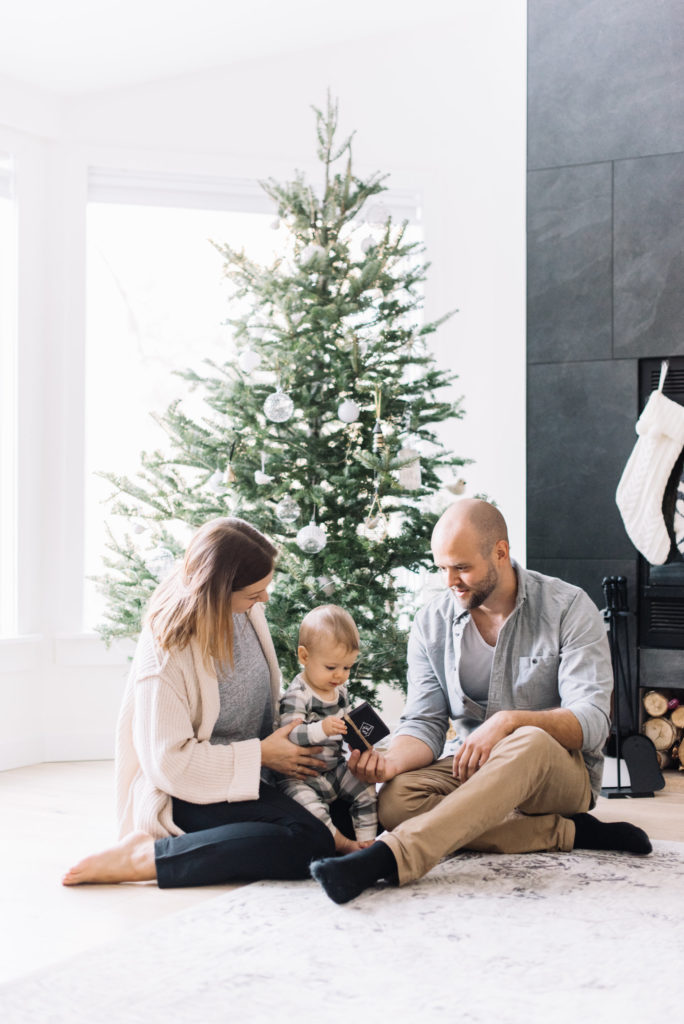 Wishing you and yours a very special holiday season!
(all photos by the lovely Tracey Jazmin)