Ok, it's official. I'm on the holiday train now and I CAN'T WAIT to start decorating. It's my absolute favourite part of the lead up to Christmas. I thought that with all the amazing black Friday and cyber Monday deals headed our way, I would do a quick round up of some of my current favourite holiday decor finds. Hopefully, if anything strikes your fancy, you can get a good deal!! Yay for saving money! I'm loving the more minimalistic holiday decor right now, with a major focus on textures. Here are some of my faves: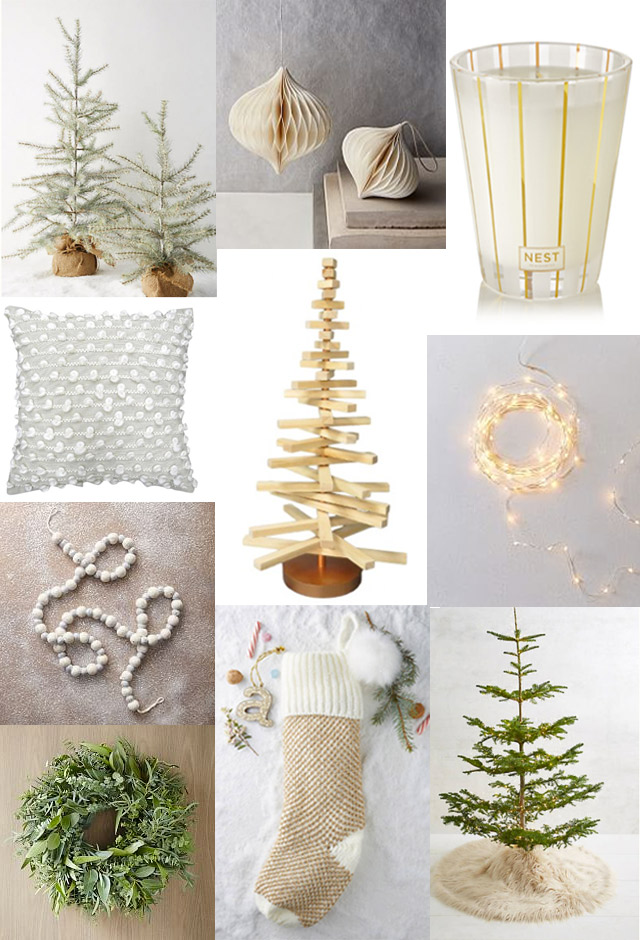 Love this small decorative tabletop tree with a touch of burlap // This year I want to keep my tree very minimalistic. These paper ornaments would be a perfect addition // A good wintery scent is always good to have on hand – The Nest Holiday Scented Candle smells lovely // One or two holiday pillows are a must when decorating for the season. I love the texture on this one // This wood tree would look great in so many locations in the house and it rotates so you can change up the look // Decorating wouldn't be complete without a bit of string lighting // A simple garland like this one would look beautiful on the tree, through garland or on its own // Gotta have a bit of green! // I've been wanting to update our stockings for a couple years now. I'm loving the texture of these knit ones // Though I really want to try to get my tree in a woven basket this year, this fur tree skirt is a close second option
What holiday decor finds are you loving this season?! Happy decorating everyone!