I have to preface this by saying I am beyond thrilled that this day has come. I'm not sure why, but there was a lot more anticipation around finding out the gender of the second baby than there was with Jack. It's probably because we were just excited about having a baby in general and honestly DID NOT care either way. When we found out we were having a boy, it was exactly what I expected and I was beyond happy. I've loved every second of being a mom to a sweet boy.
With baby number two, I've been barely hanging on, not so patiently waiting for this day. I wanted to know who would be completing our family, who Jack was going to have as a sibling and how our family would be completed. Would it be with a baby brother or a baby sister? Would we have one of each or two rambunctious boys? For some reason, I always pictured myself as a mom of boys…especially after knowing this little man for 2 years, it's all I can imagine. When you ask Jack what he prefers, the answer changes every day, and he obviously has no clue what we're talking about. But, it's still fun to involve him. He points to my belly, says "baby" and will give my tummy a kiss but then quickly hurries off to find more thrilling activities. If only he knew what was in store, right?!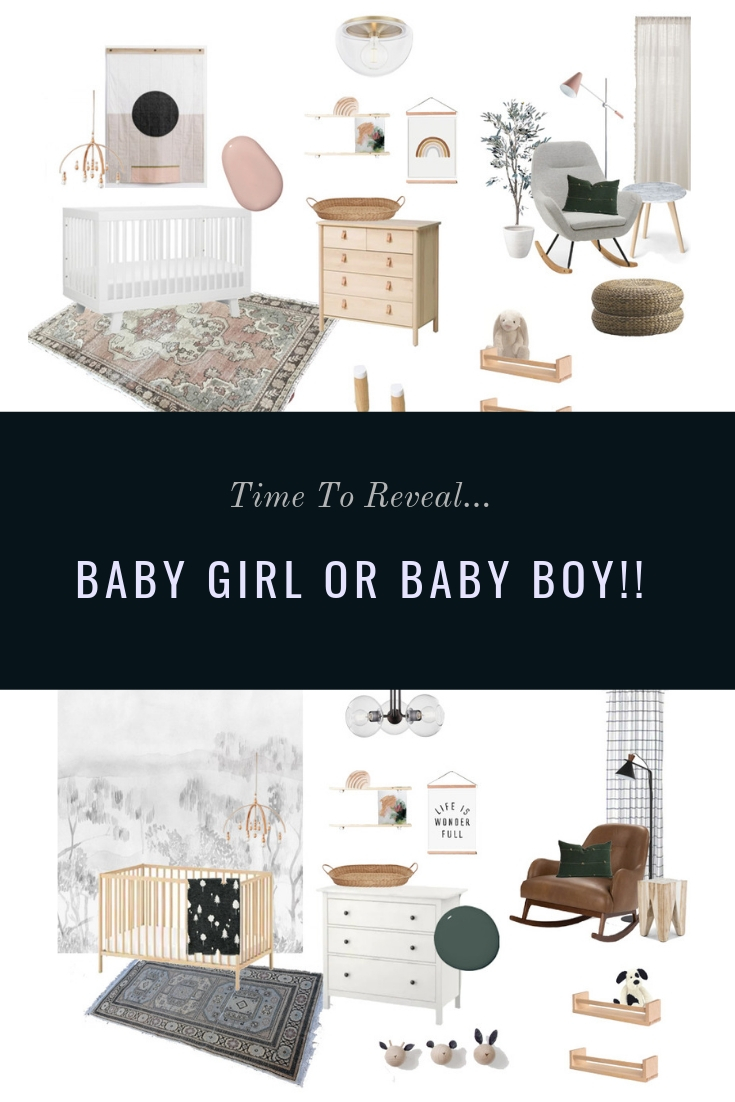 Anyways, if you're wondering whether I am on purposefully stalling, the answer is yes! Sorry! But I have to build the anticipation just a little bit, ok?! Last week, I shared two nursery design concepts because I honestly just couldn't wait…and I love designing nurseries so much I thought, what the heck! It brought me a lot of joy to envision the room in either gender scenario. If you didn't see that post, hop back over here!
And because Ryan and I are pretty simple and didn't want to plan a big gender reveal party or anything, all I'm doing today is showing off the "winning" nursery concept. Ready to see?!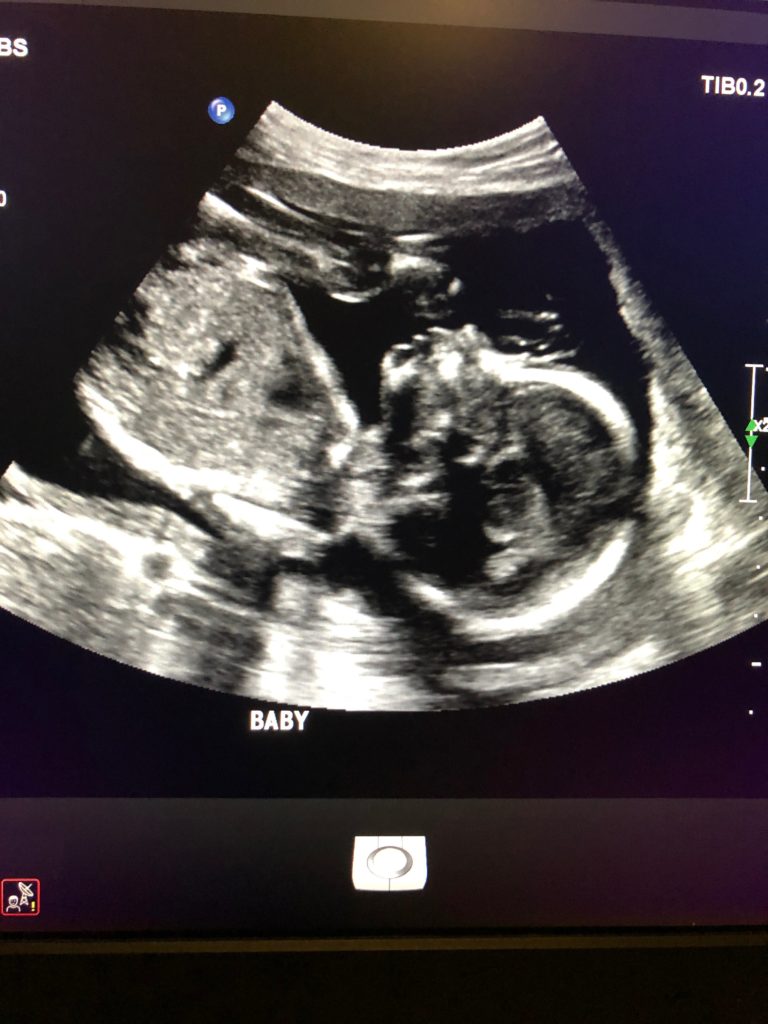 We said hello to our little babe yesterday
and even though nothing is 100%,
we were told
to expect a…
…
…
(pause for extra drama)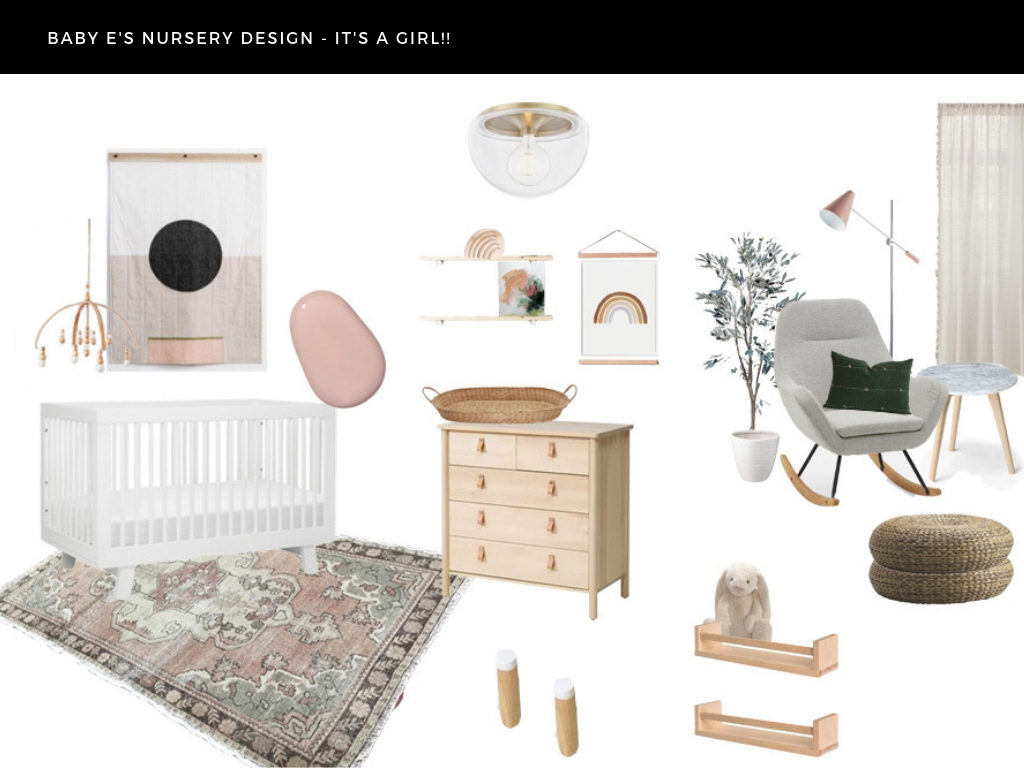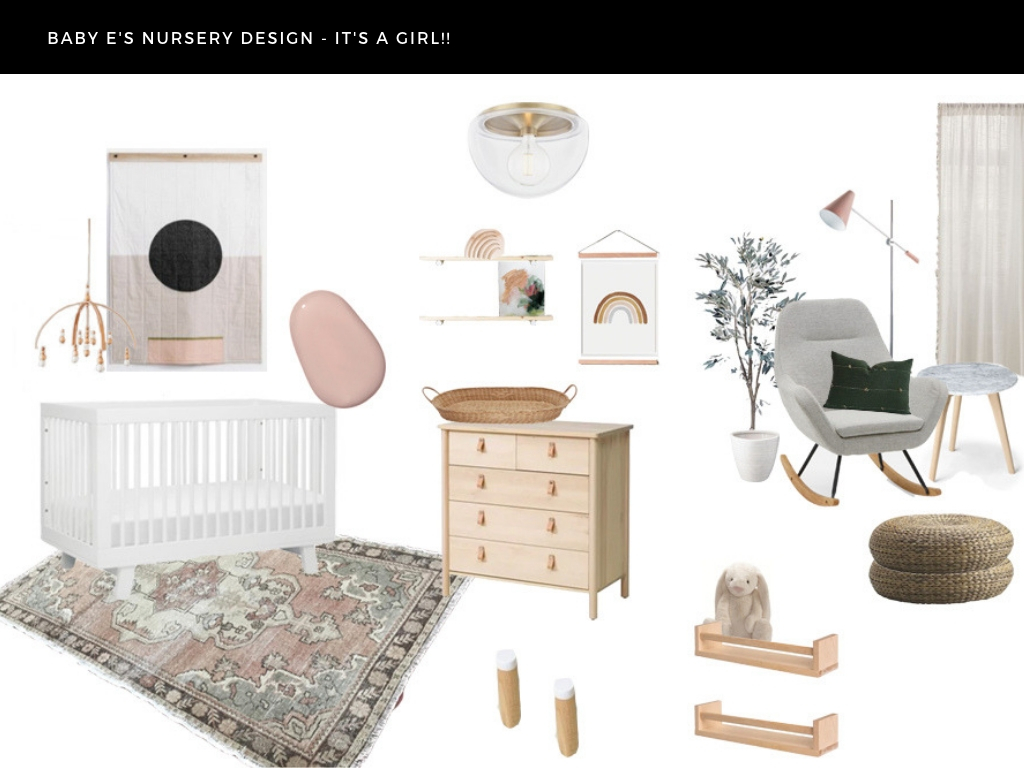 GIRL!!!!
Obviously, we are thrilled to see a healthy baby regardless, but Ryan and I are both beyond excited to welcome a girl to the Eustace clan. Jack, at the moment, has mixed emotions on the matter lol, but I know he is going to be an exceptional big brother. He loves babies and is so sweet and caring.
Stay tuned for more updates and to see how we pull this nursery together! I'm sure my lack of patience will mean it will happen very soon. Pray for my wallet everyone…girl decor and clothing is going to be very hard to avoid! xx