One thing you may or may not know about me is that I have a fair bit of Nordic blood running through my veins. Growing up, there were always elements of my Scandinavian and Norwegian heritage around me, especially at Christmas. From the decorations on the table to the dishes we ate, it was always a part of our holiday traditions. I even distinctly remember fearing the Gnomes that my great aunt kept on her bookshelf in the basement. She was kind enough to hide them away when I stayed the night, but looking back now, they're really just a part of that whimsical Scandi decor…decor that I have come to really love and cherish as an adult.
You're probably quite familiar with the Scandinavian style now thanks to its popularity and hundreds of photos on Pinterest. It is essentially characterized by Nordic threads, a wonderful simple style of decoration (yay, minimalism!!) and a lot of white (you see where I get it from?!). You'll also more than likely see evergreen branches and trees, pine cones and simple green wreaths. Lovely, right?! And so, with the holiday season right around the corner, I'd love to show you some inspiration and provide a few tips on how to have a Scandinavian Christmas for yourself!
1. Think Less Is More
Scandinavian Design is known for its sweet simplicity. And so, when it comes down to your Christmas decorations, have the phrase less is more on repeat. It really is about scaling back and letting a few key items shine against a mostly white backdrop. This is one of my favourite things about this style – I love how minimalistic it is.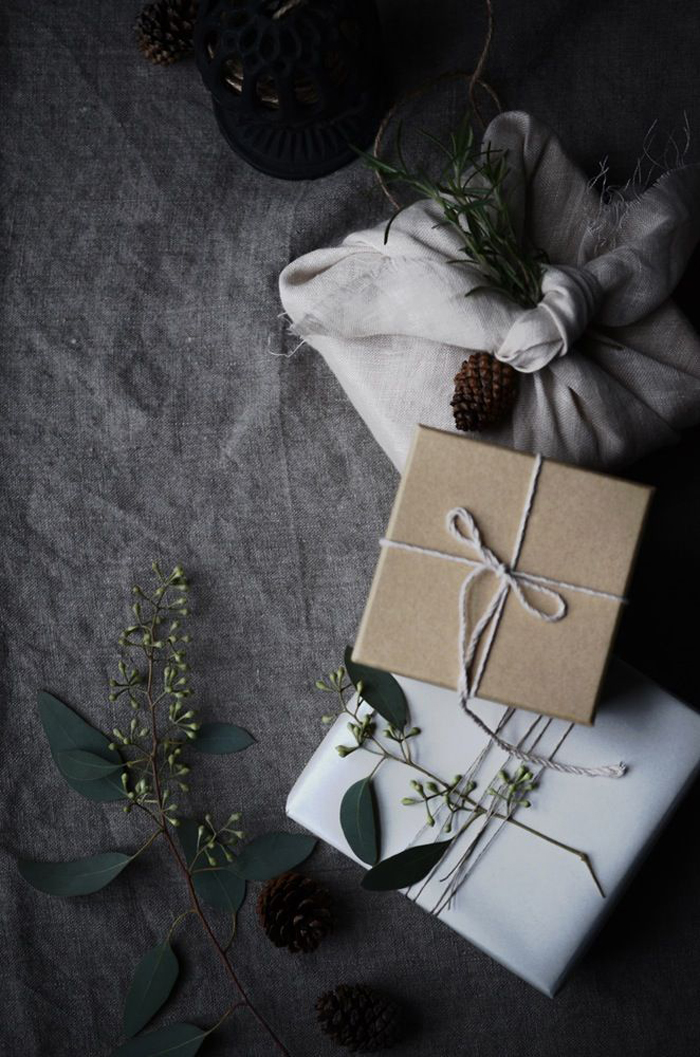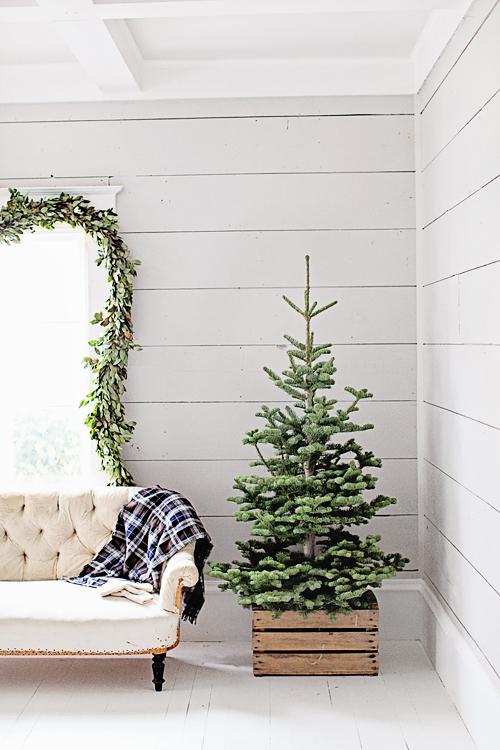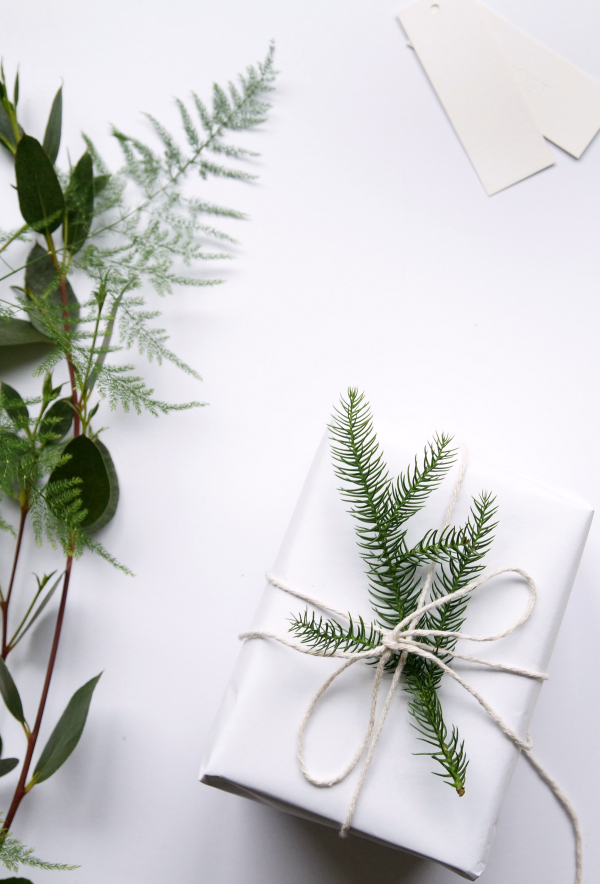 2. Natural Textures Are Key
Because most Scandi design is pretty white and bright, natural textures become a huge part of the decor. You will be hard pressed not to find a living room styled with wood and evergreen, coupled with soft pillows and furry throws. Even in a tablescape, Scandinavians will have their wooden candelabras but mostly, a lot of greenery. If you want to steal this style – textures will play the biggest role in achieving it.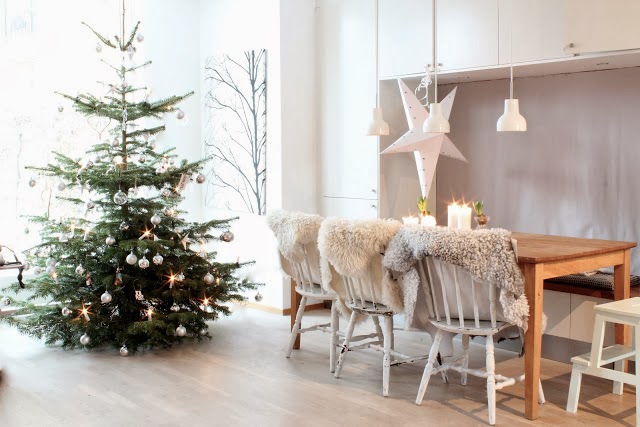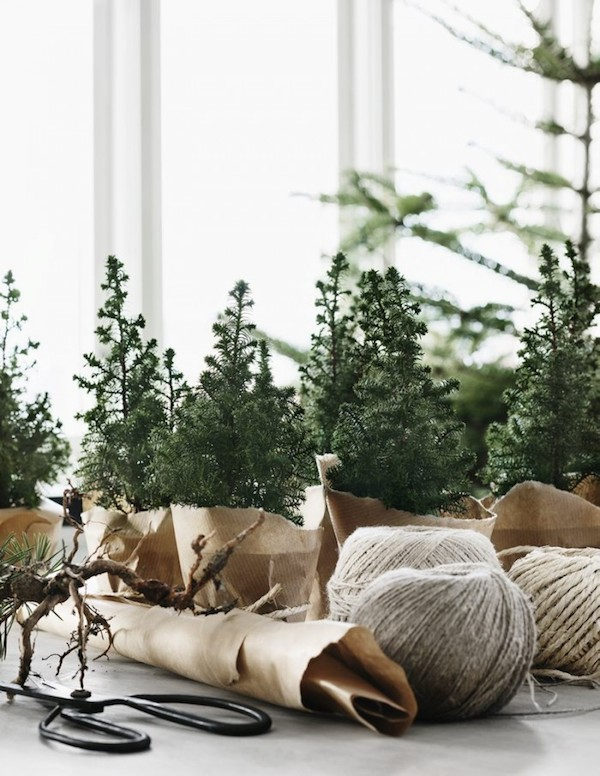 3. Have A Punch Of Black
It's true that white is the dominant colour in Scandinavian design but in a lot of cases, you'll see a punch of black or even charcoal. I love that there's this intense contrast because it creates a more moody atmosphere, and doesn't feel so stark. Even at Christmas, think about decorating with less colour and stick to a black and white scheme.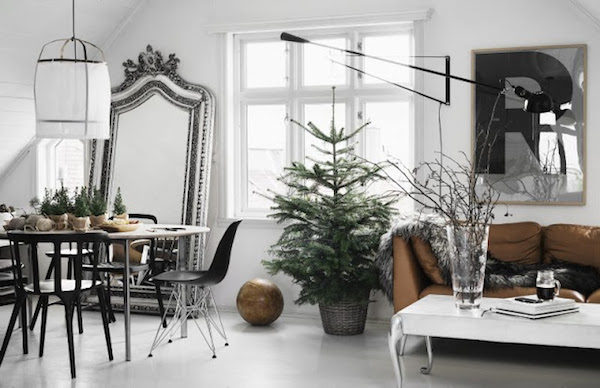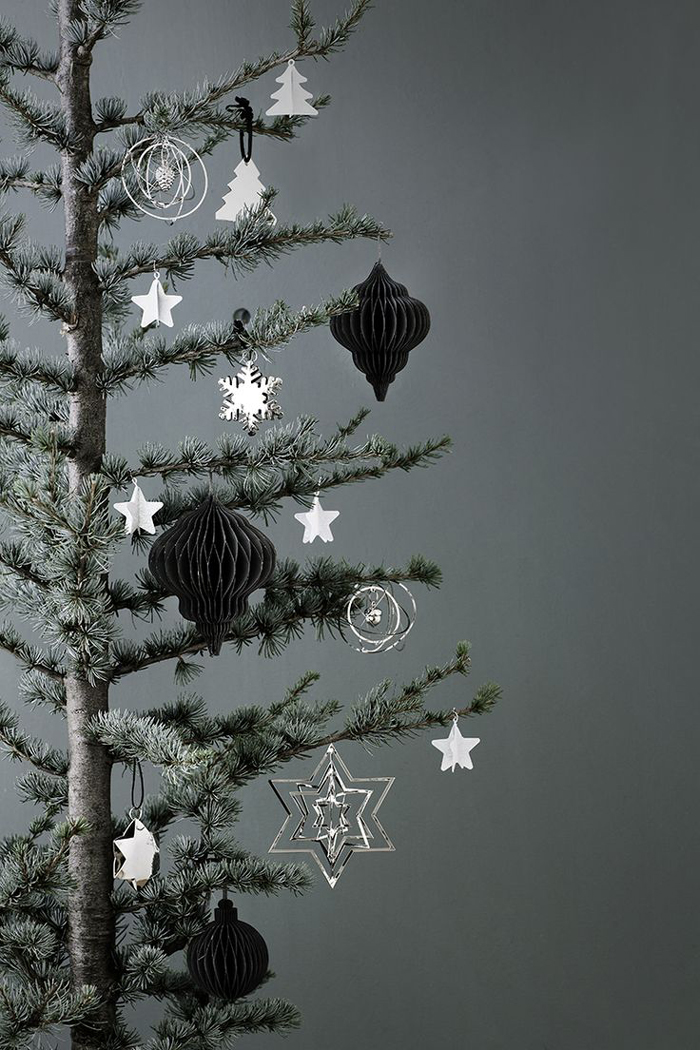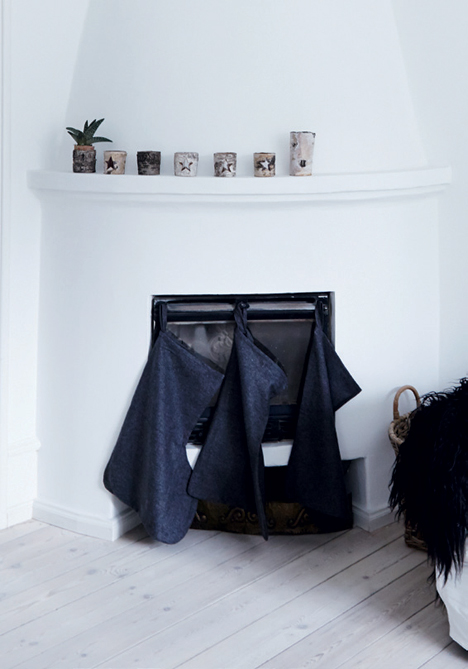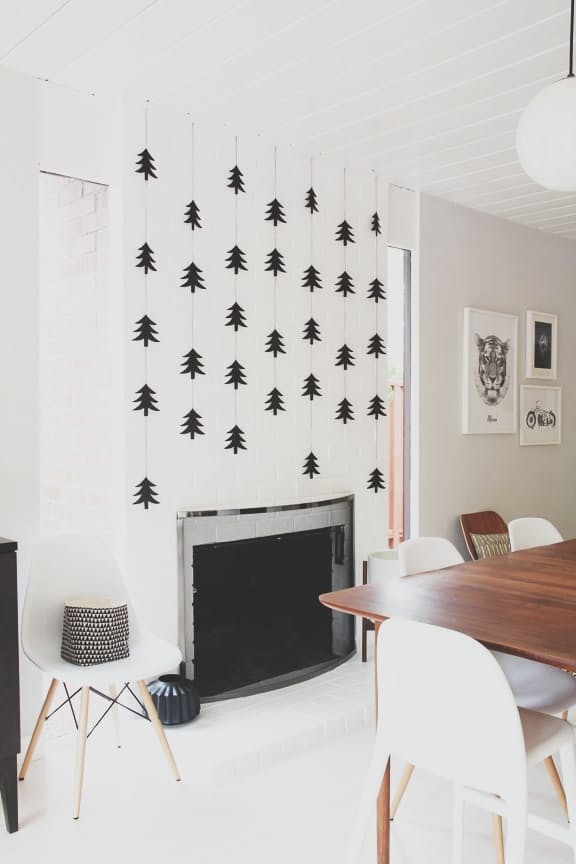 4. Make It
With a lot of Nordic decor, you'll get that feeling that pieces are handcrafted and, in turn, more meaningful. Sure, you can go out and buy some decorative pieces that channel Scandinavian design but trying a few DIY's will put you on the fast track for having a more authentic Scandinavian inspired Christmas. Here are a few of my favourites from around the web: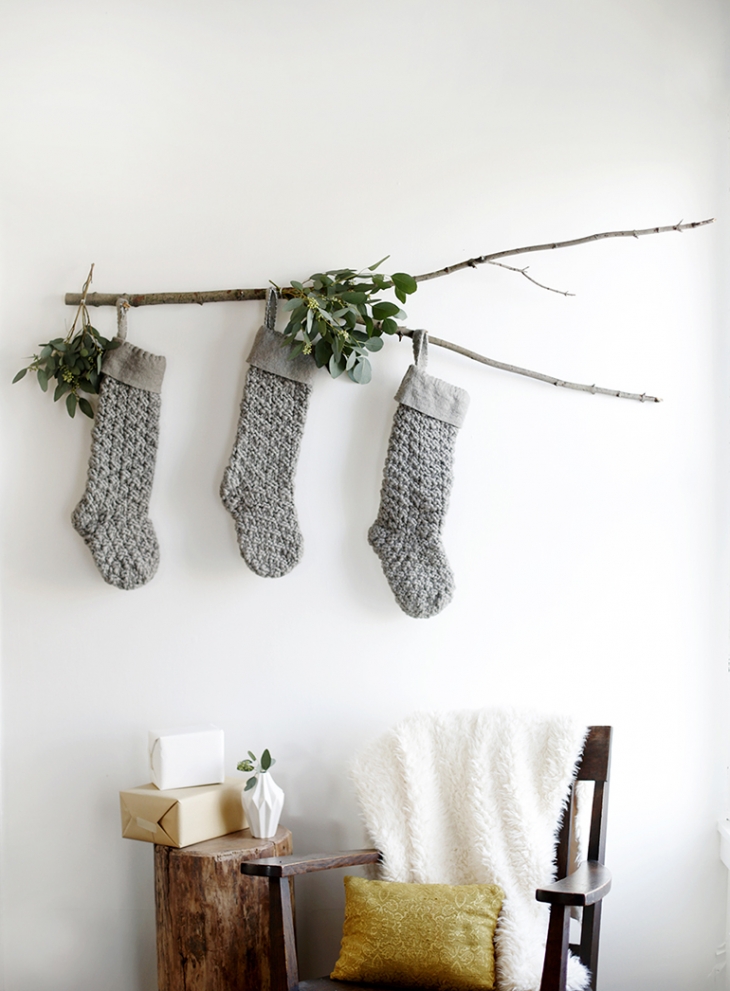 DIY Branch for Stocking Display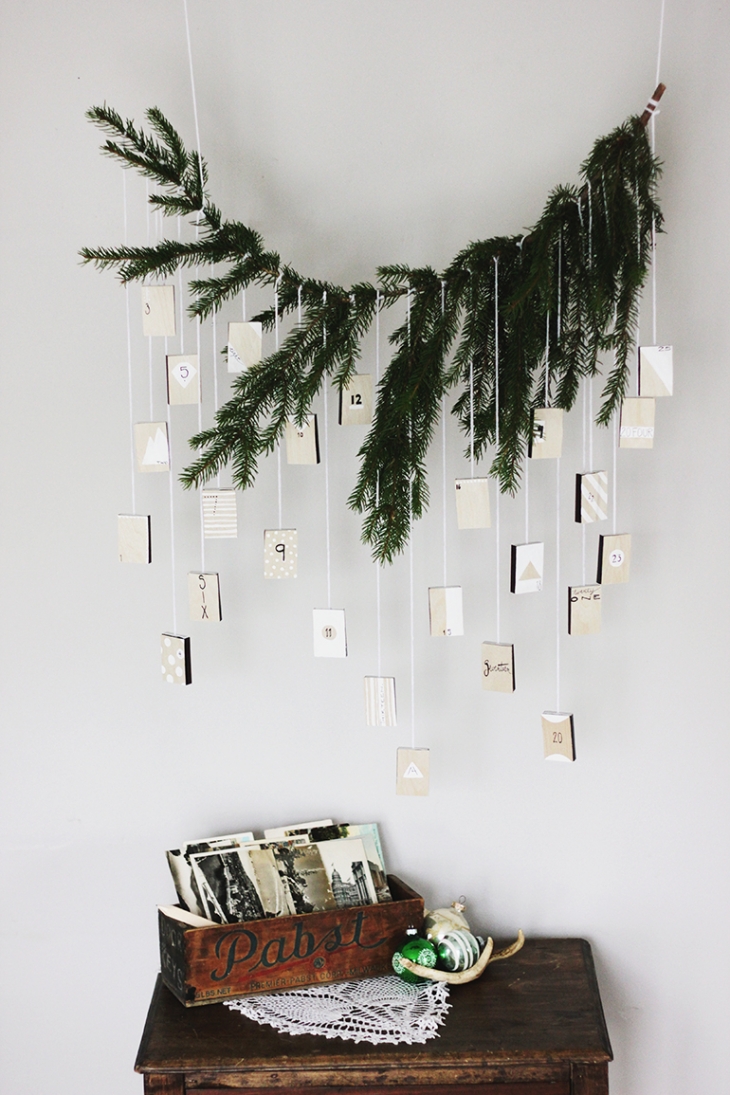 A DIY Advent Calendar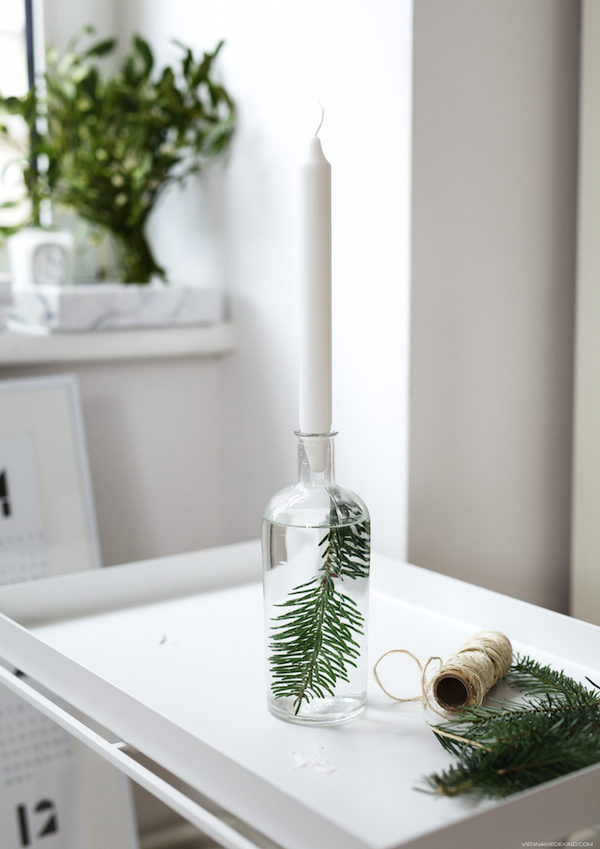 A DIY Candleholder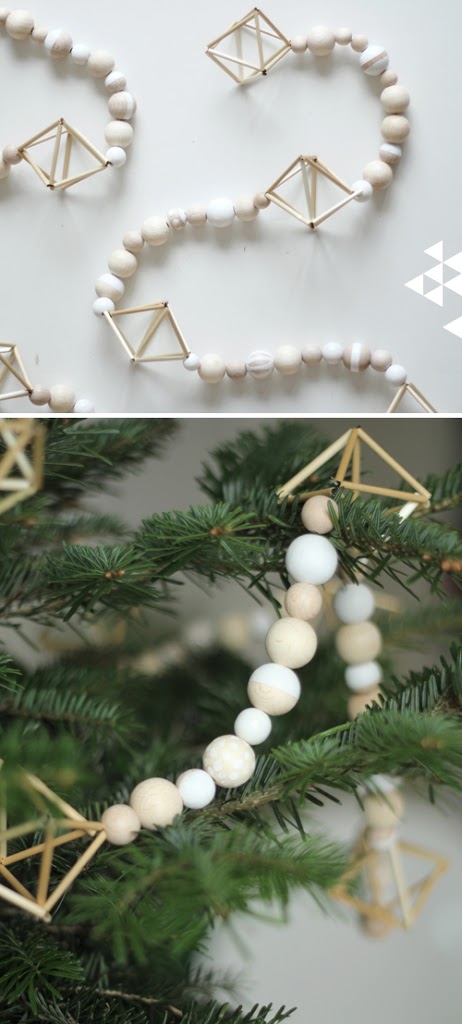 5. Add In A Touch Of Whimsy
You may think that this holiday style is a bit stark, but in actuality, Scandinavians love adding a touch of whimsy to their decor. Just take my great aunt's gnomes for instance. To me, Christmas is special because it feels enchanting and fun, especially with kids in the mix. Don't be afraid to add in some playfulness to your decor this holiday season.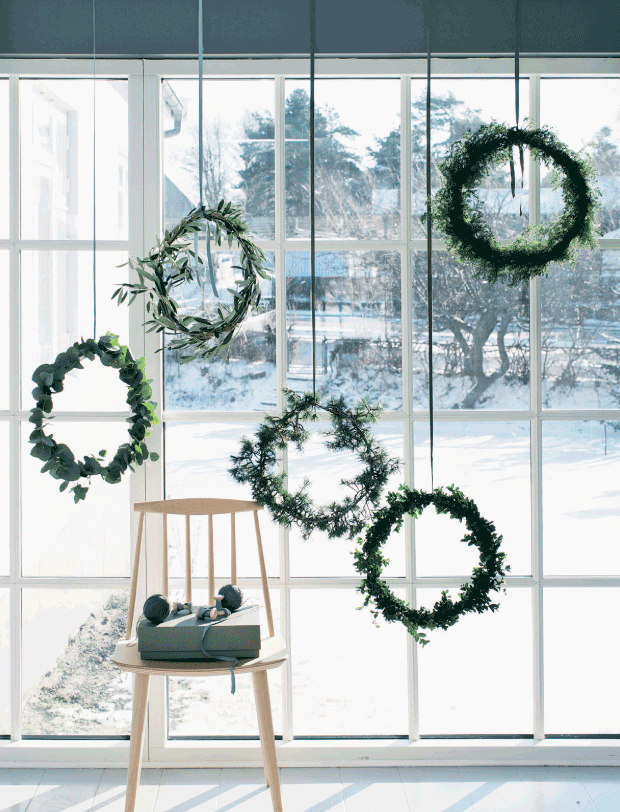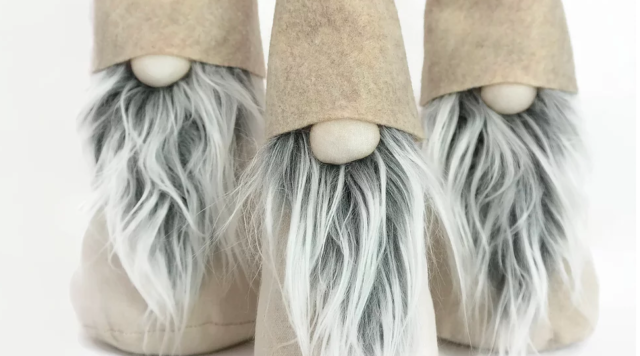 6. Find The Warmth and Coziness
Again, a Scandinavian Christmas is meant to be unfussy and not even slightly austere. It's about being warm and cozy by the fireside, adding candlelight to a dinner and having plush textures around you.
I hope you found some great inspiration on how to achieve your own Scandinavian Christmas and are ready to tackle all that decorating. Come back soon to see my own living room and how I'm decorating this season. One thing's for certain – it will be minimalistic! XO
Need some current Holiday decor inspo?! Visit my shop section to see what I'm loving right now!
Most images taken from My Scandinavian Home, as well as, here // here // here // here // here // here