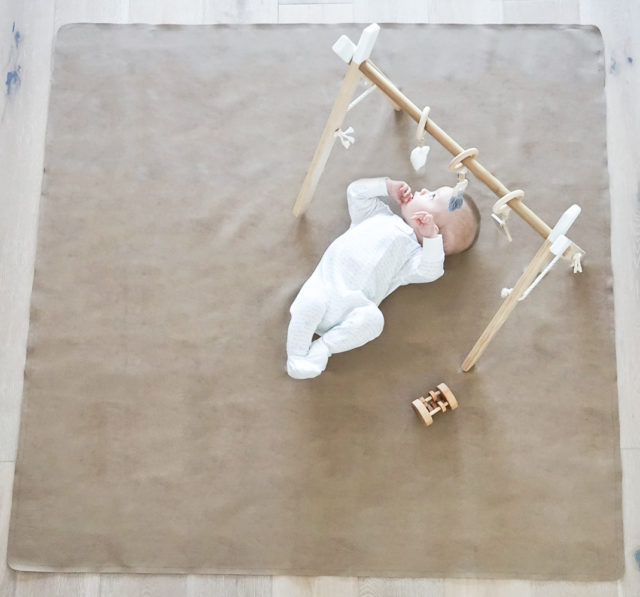 Since having Jack there have been a few items I can legitimately say I can't live without. They are the products that have made the biggest impact on both mine and Jack's life. And after using this latest pick for a few weeks, I can honestly say I've found another must have.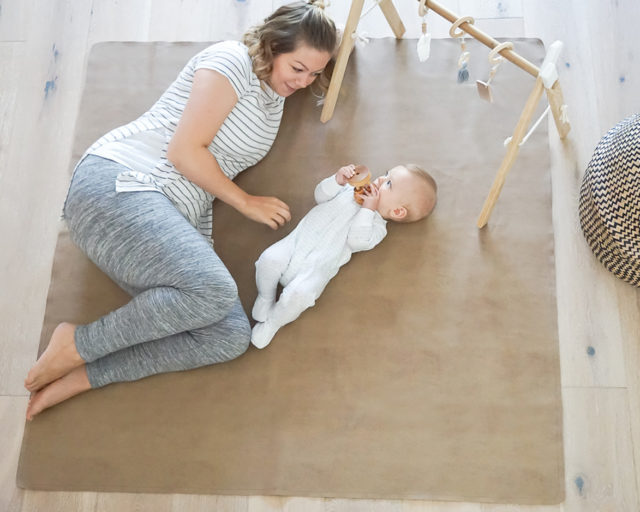 The Gathre play mat is the first of its kind, fabricated out of gorgeous bonded leather in stylish colours and patterns. In fact, I had a hard time picking just one!! (favourites include: the Stripe, the Rylee and Cru Floral, Cinder, Flax, and Tannin) I can't tell you how much I love that there are now products for kids/babies that are actually nice to look at and fit in with modern decor. But besides being beautiful, the Gathre mat is also super functional. Jack and I ended up nabbing a medium sized mat in Tannin and already it's served us endlessly (and jives perfectly with our hardwood lol).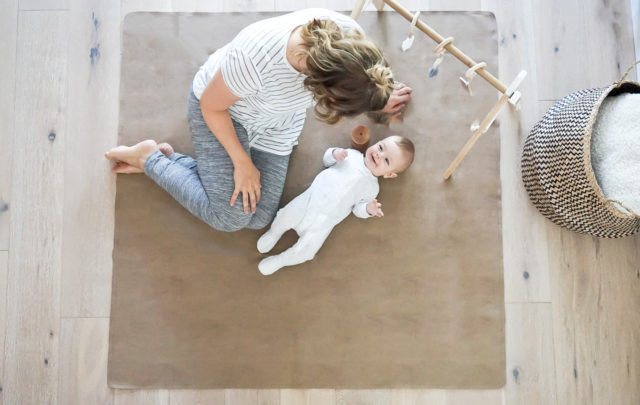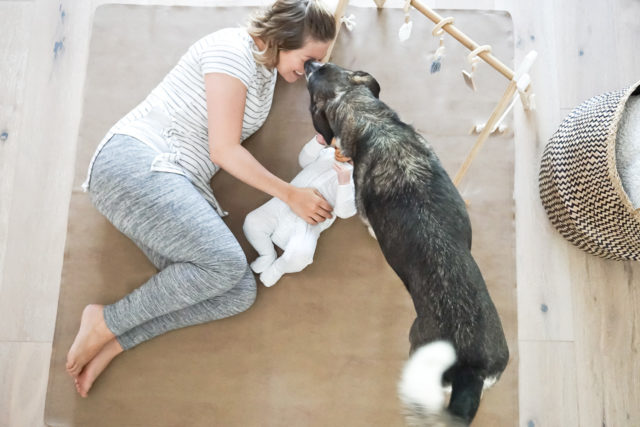 We have two very large dogs who shed more than you would believe. And so, my original thought was the mat would be perfect to throw down for Jack to play on…fur wouldn't get stuck in it like a regular blanket and I wouldn't need to panic if the vacuuming hadn't gotten done. No surprise, I was right about the play mat being great when big fur babies are in the mix. But we've also used it outside at a music festival, on play dates in the park and you better believe it'll get packed when we head out to Hawaii in the fall. It's easy to clean, easy to pack and easy to use, and for that it's most definitely a favourite Jack's pick!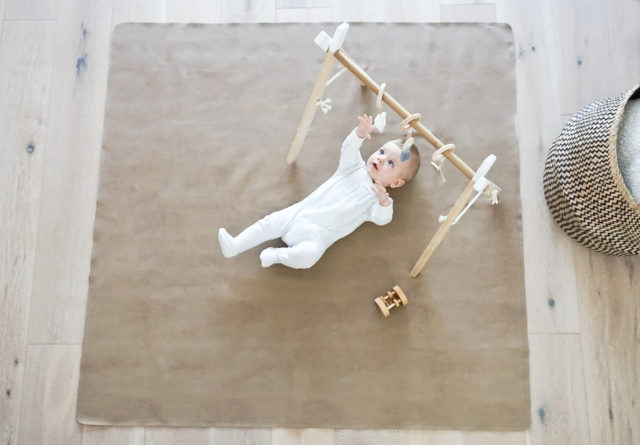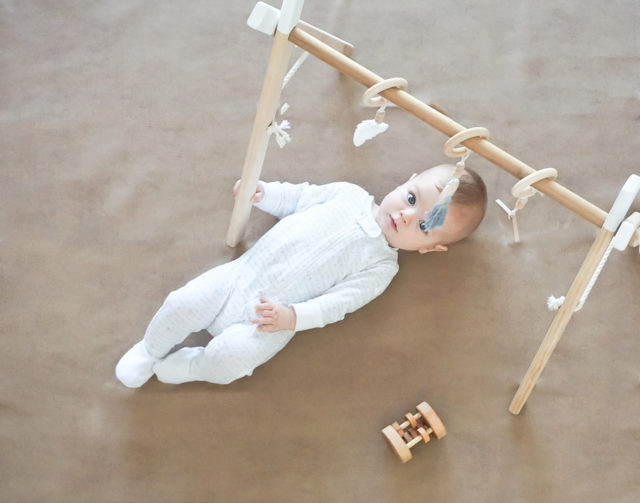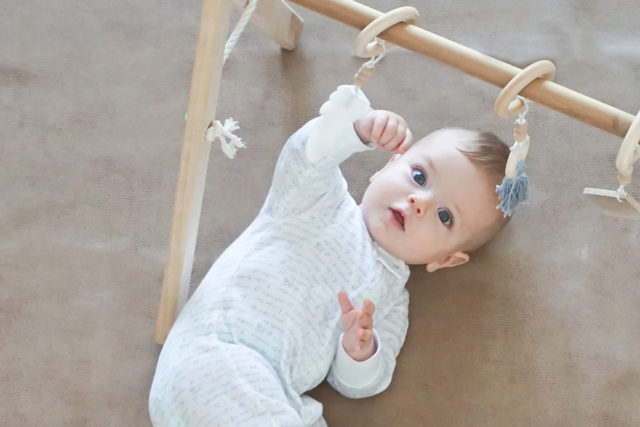 Check out some other Jack's Picks here! Or shop our baby faves here!