You may have seen my previous post about our DIY outdoor sectional and today, as promised, I'm sharing the entire revamp! We've lived in the Ravine House for a little over a year now and have slowly made our way through project after project. The outdoor patio wasn't necessarily the highest on the list and so we let some time pass before directing our attention to it. But with the summer heat, I am now so so so happy that we have a more functional space to enjoy the outdoors.
Now it isn't perfect and I'm sure it will continue to evolve over time but for now it is exactly how I imagined it. We tore out the two windows that looked out onto the patio and replaced them with two custom french doors (more on that project later!). When we open them both up, it feels like we added a whole other great room onto the house. Days and nights out here are pretty awesome, let me tell you! And there are more to come!
Before we see the good stuff though, let's rewind and have a look at the before…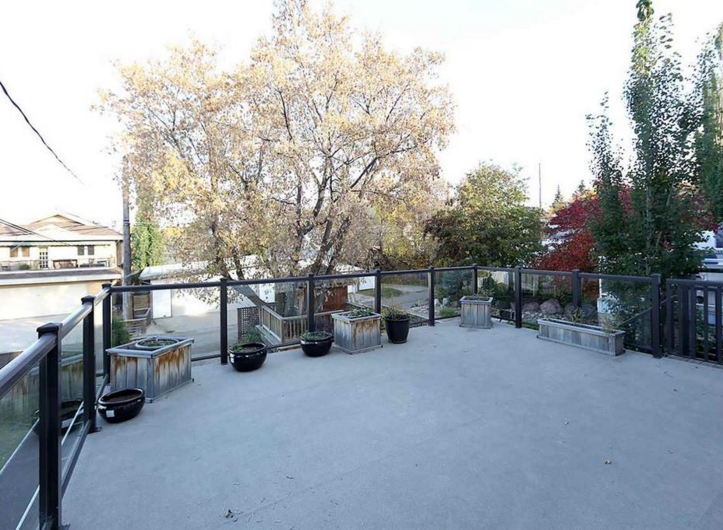 And here is where we've ended up…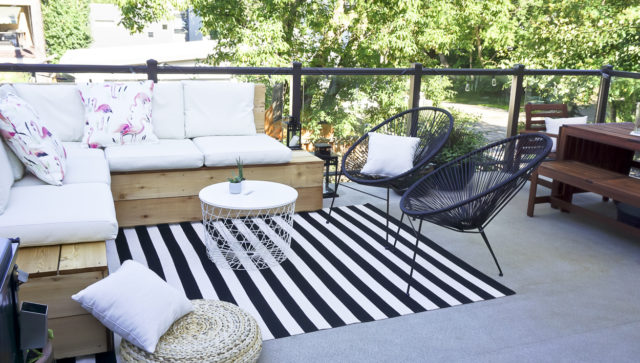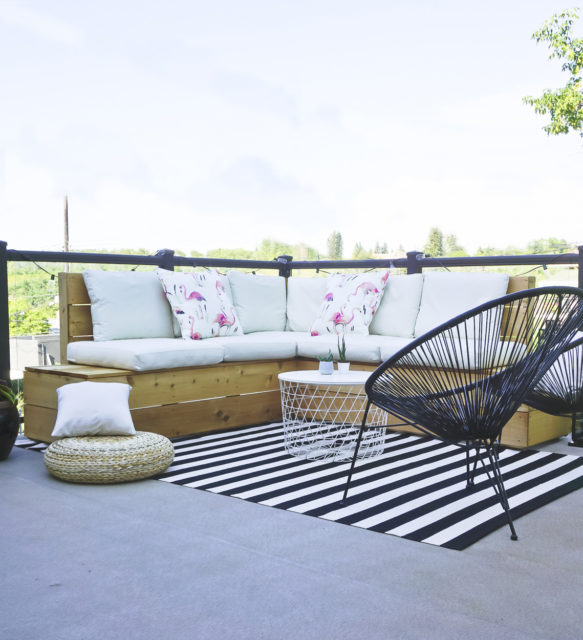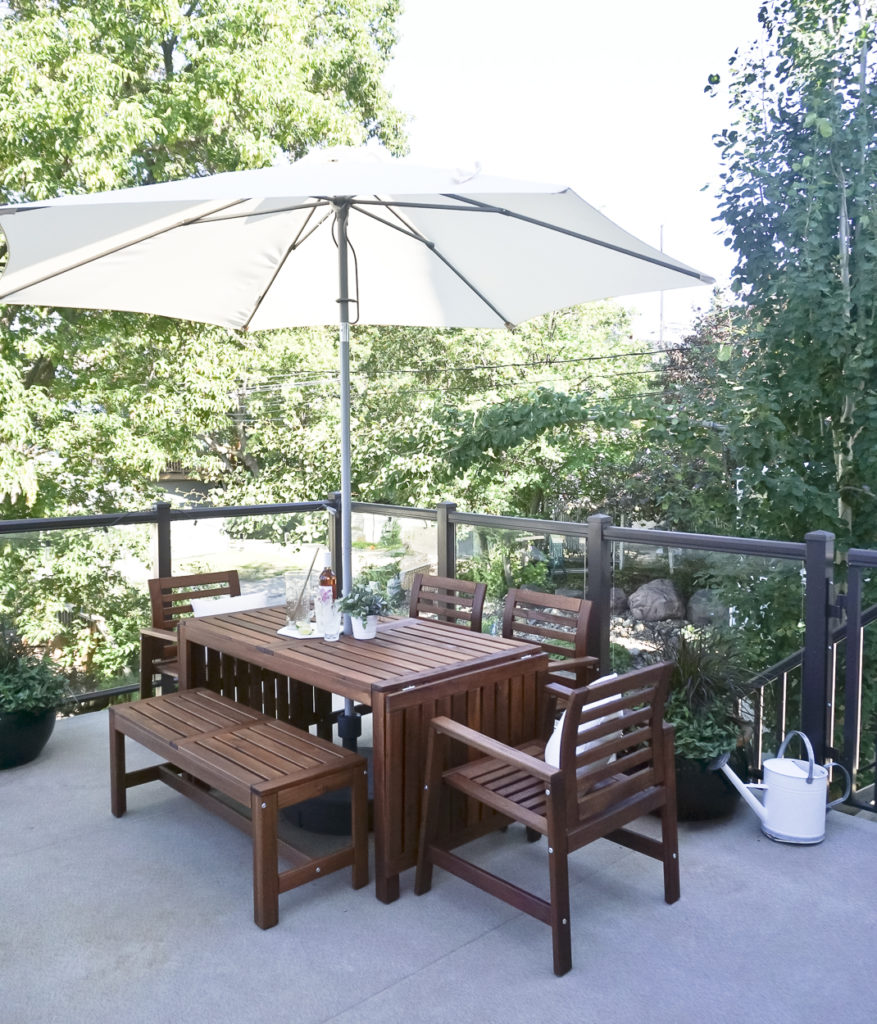 We separated the patio into two spaces – the dining and the lounging areas. The perfect way to define the space is using a rug and I nabbed a great indoor/outdoor one from Dash & Albert. You can never go wrong with a bold black and white stripe…and it's such good quality that it will stand the test of time out here. And, I love that when the snow comes, I can bring it inside to switch up my decor!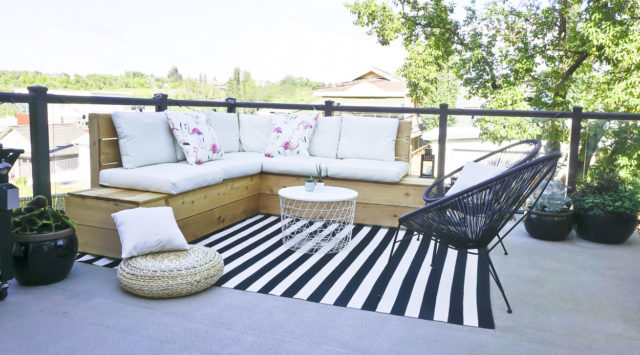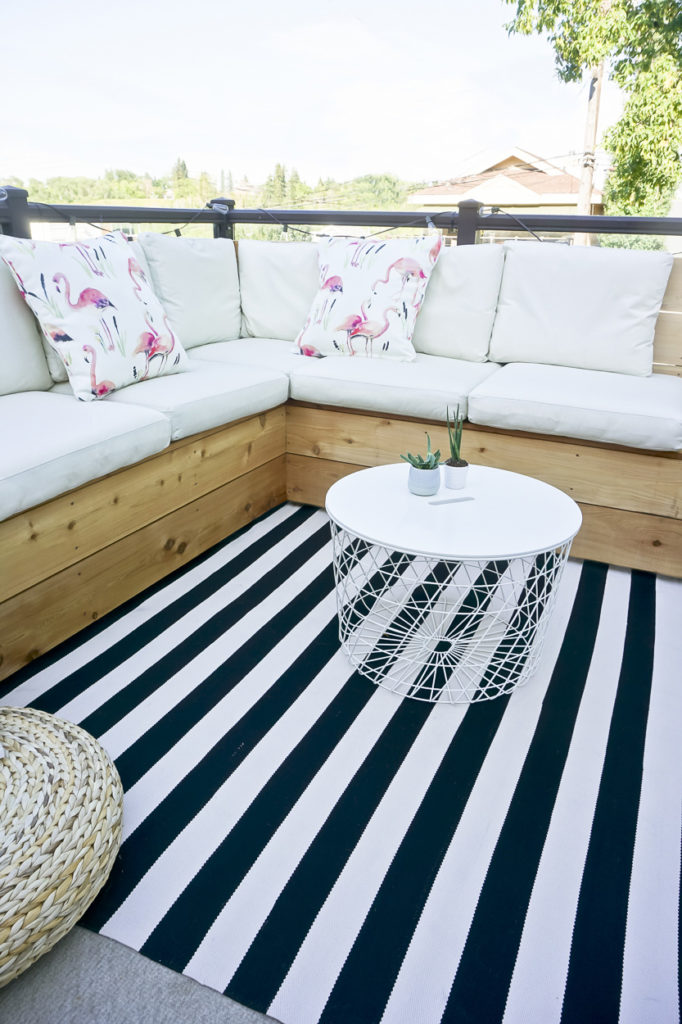 In the lounge area, besides the DIY sectional, I wanted a couple pieces that could easily move around. I loved the shape of these acapulco styled chairs and if we have more guests I can drop a couple braided poufs and pillows on the ground.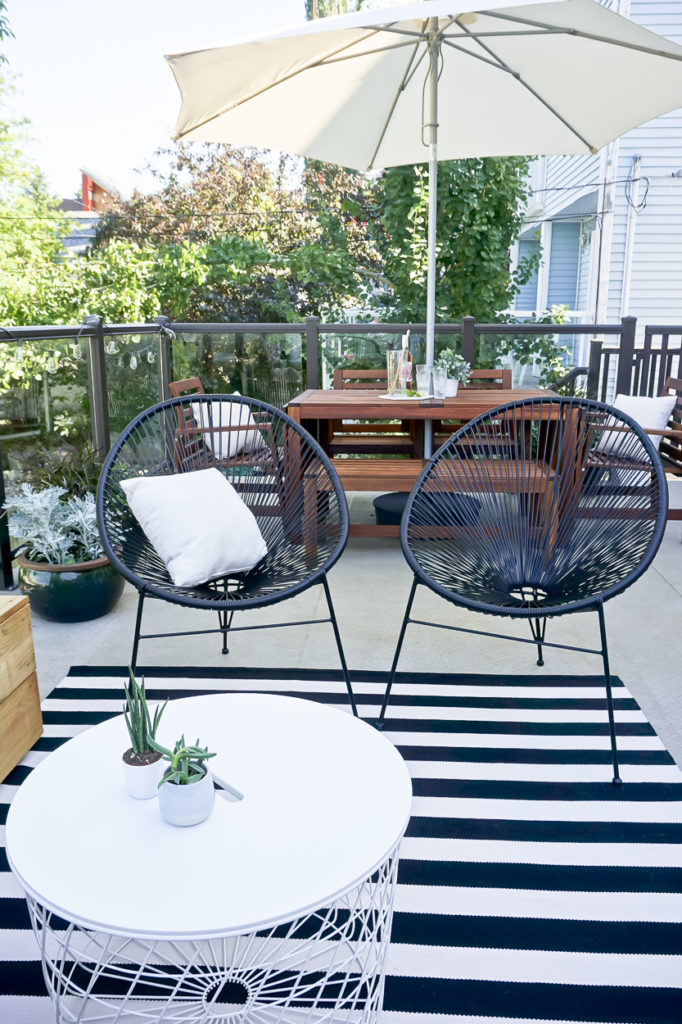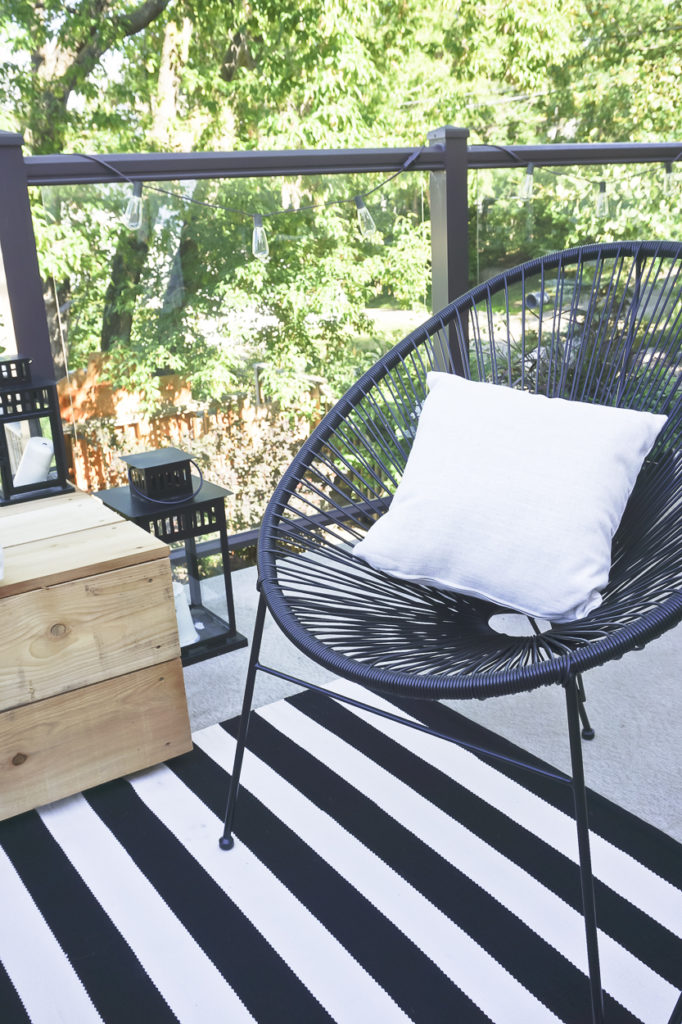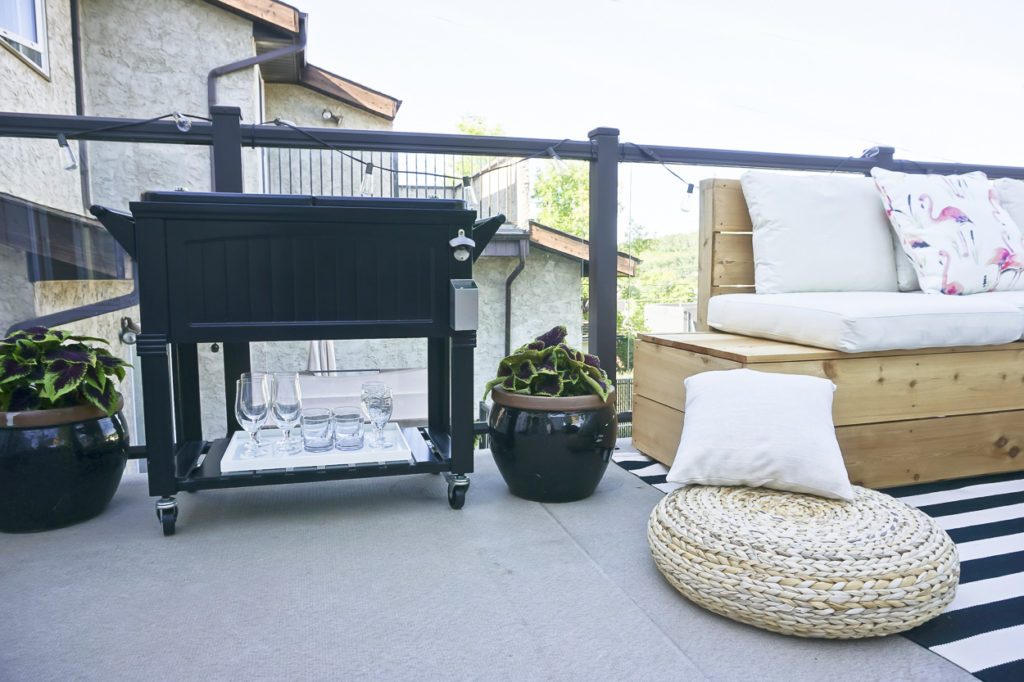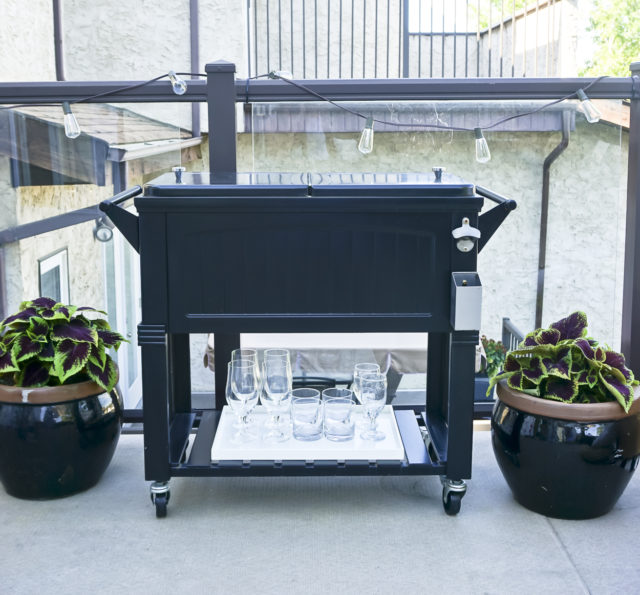 Eventually I'd love to have a big concrete coffee table with a built in fireplace, but until then, this simple wire one will do. It is technically for a living room, but I thought it would fair well outside. Plus, I like that it gives me a little storage too.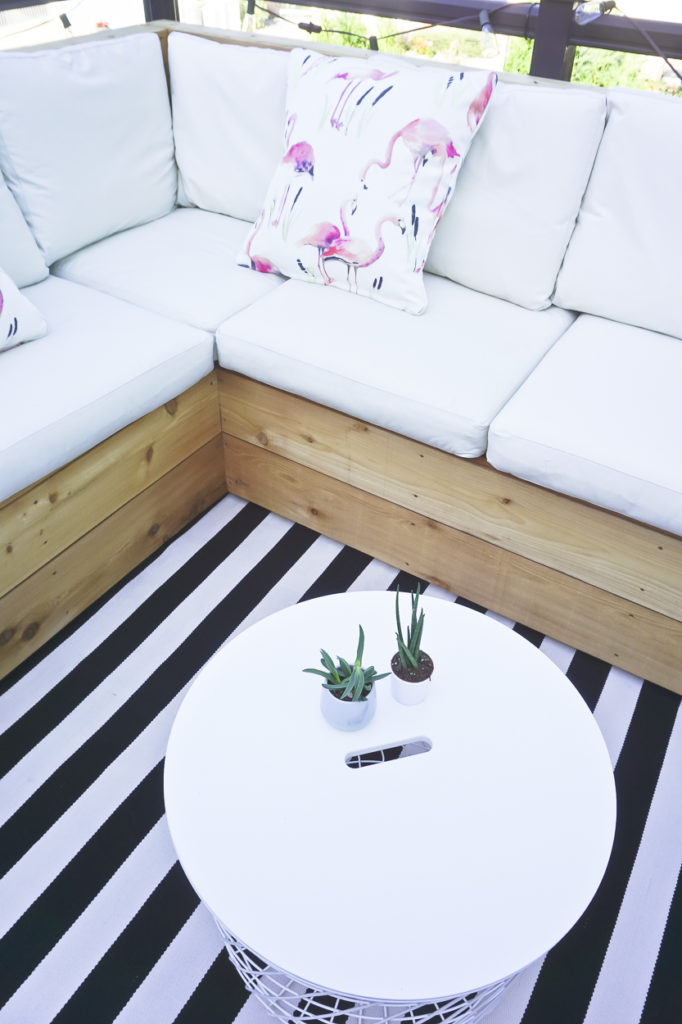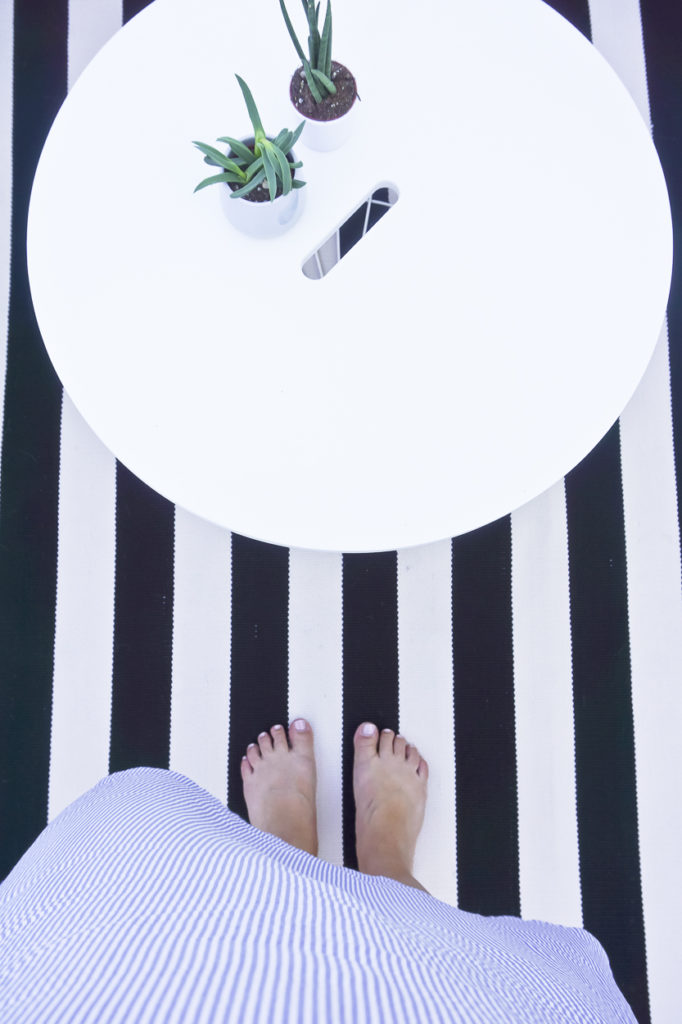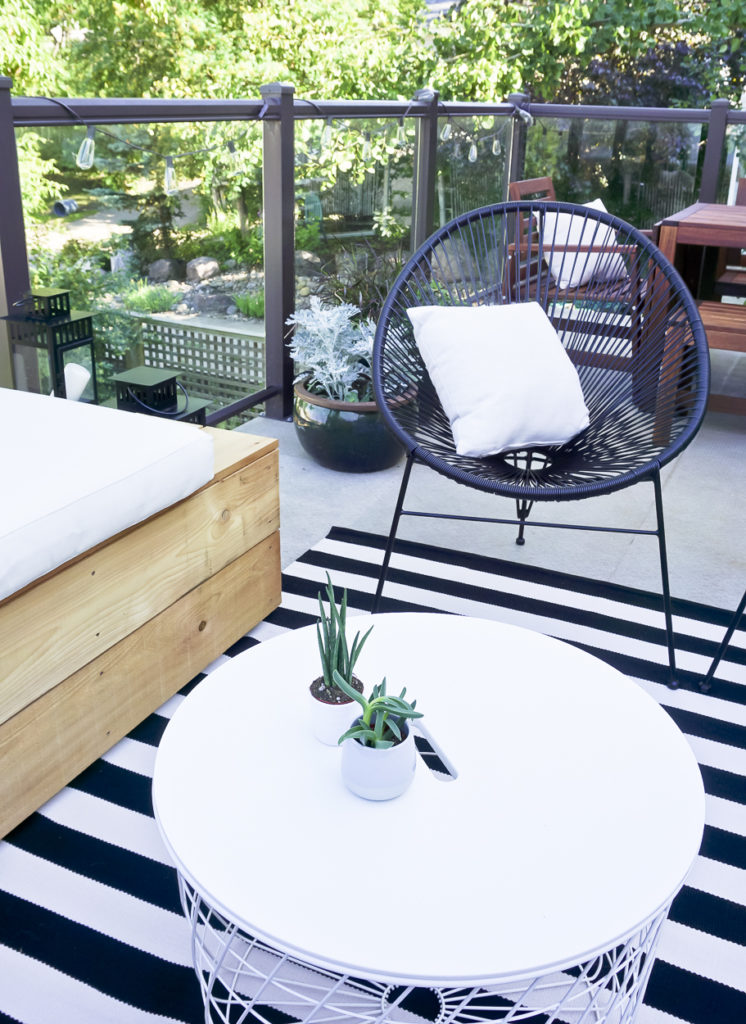 I'm not big on a lot of colour, so I planned for a neutral base – off white sofa cushions, black and white area rug, etc. Then I planted some greenery, and added a couple playful pillows! Ryan gave me a bit of a skeptical look when I unpacked these but they have been such a hit so far! Flamingos are still on trend plus they offer just enough colour for me.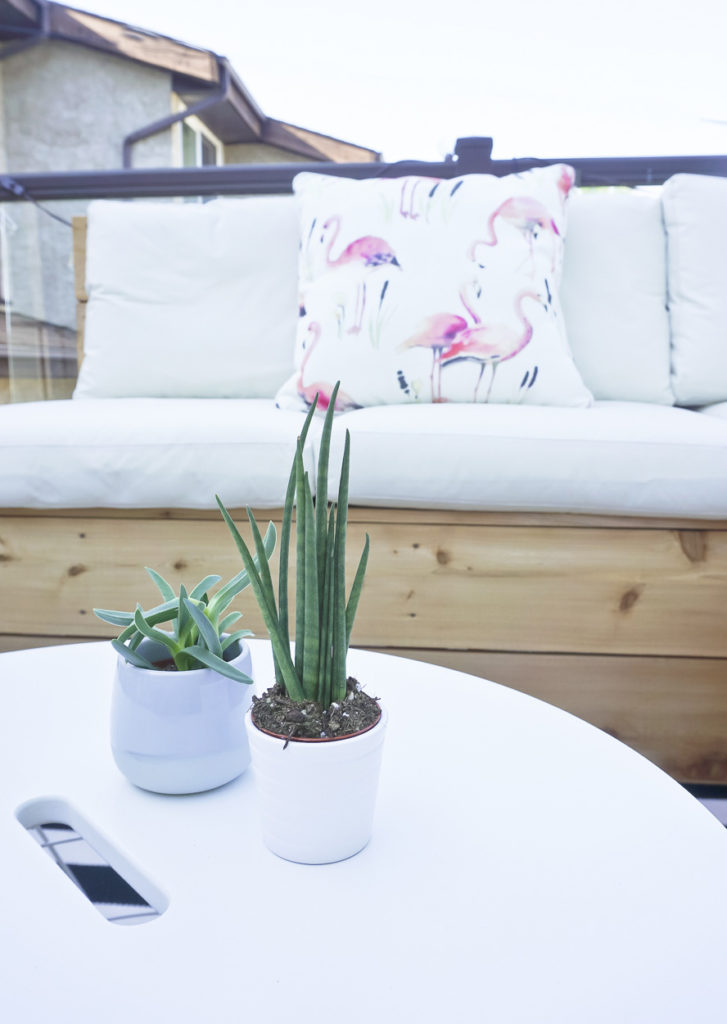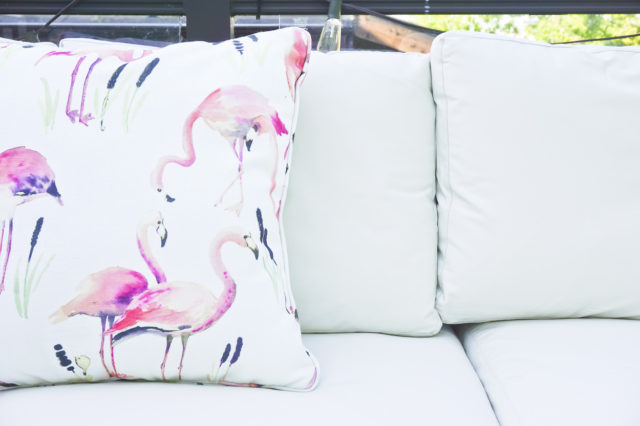 And finally, just to touch on the dining side, we opted for a table that can expand for more guests, some chairs and a bench from Ikea. It may not be the exact same type of wood as our sectional but that's ok…different tones can still work together in a single space. We also purchased a big umbrella (it gets so hot on our patio!).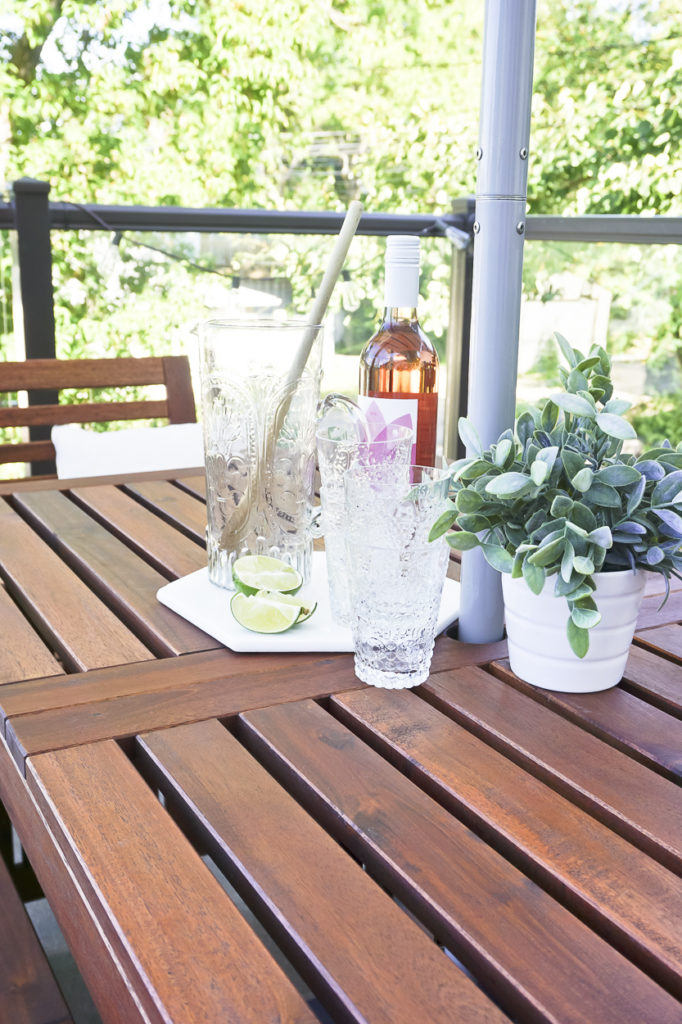 So what do you think of our patio design?! I would love to hear in the comments below!
Also it's not too late to score some great patio finds. You can shop the post below: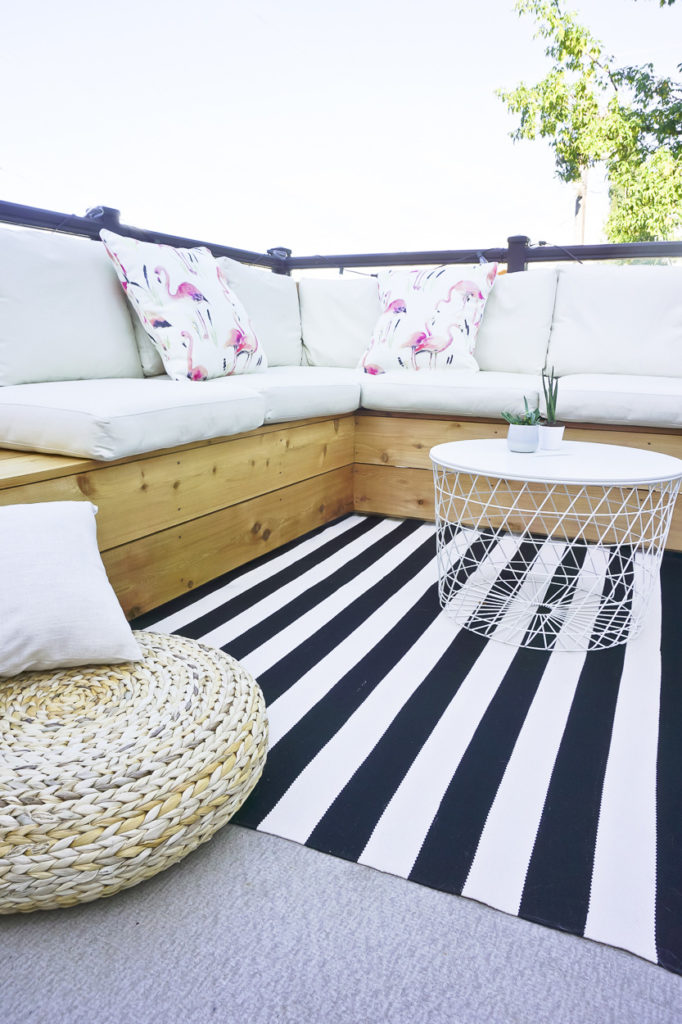 Area Rug & Pink Flamingo Cushions c/o Annie Selke