It has been two weeks since we brought our sweet little Jack home from the hospital. I have wanted to write this post for awhile now, but all of my energy has gone into taking care of him, which hasn't left much in the way of blogging time. I know that my priorities have changed and I am so ok with that – but I do wish he'd nap a little longer to give me some time for myself. He just always wants to be involved I guess!
Anyways, today I can finally share the details of Jack's entrance into the world. His birth story starts with a very overdue mom, who decided to follow her doctors orders and do an induction 🙂 I arrived at the hospital early Wednesday morning and everything went smoothly inserting the cervidil. Ryan and I had a really normal day afterwards – we walked around the mall, had a delicious lunch and then headed home to wait and see.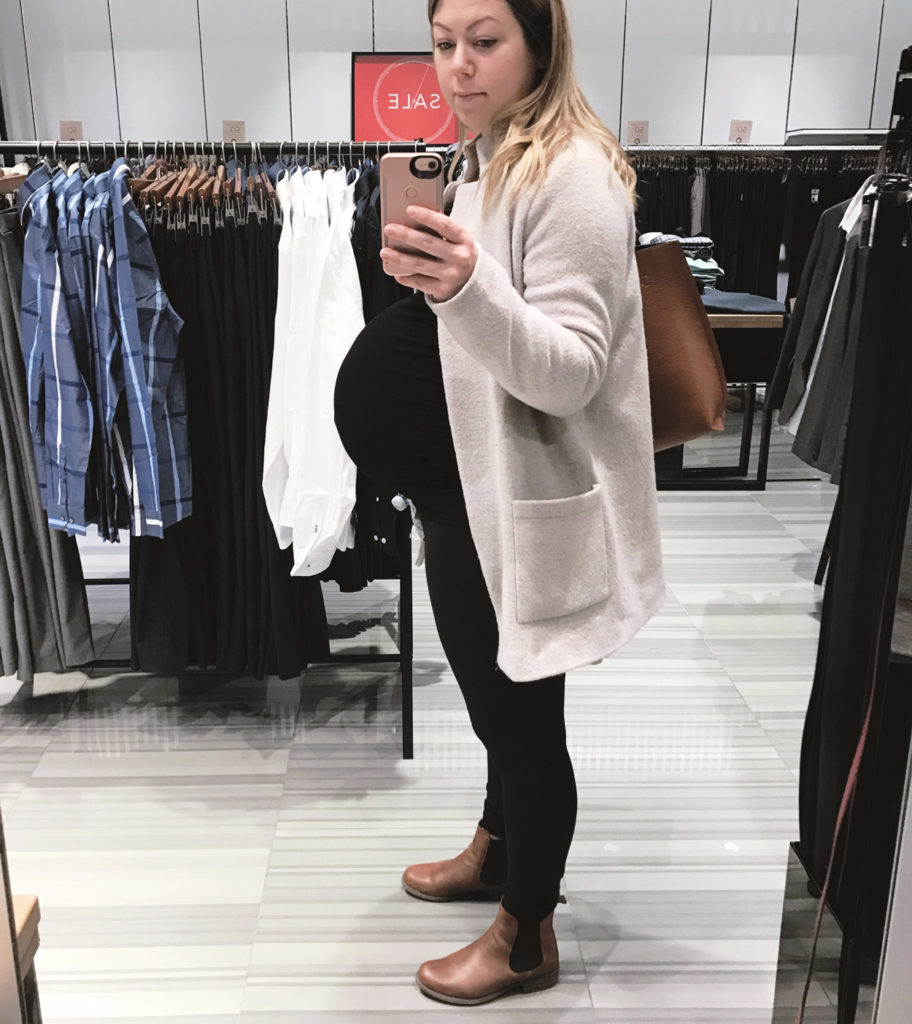 I wasn't feeling much action, so we decided to take the dogs for a walk around 4:00, hoping the movement would start the contractions. And start the contractions it did!! I kept having to stop because the pain would hit me pretty fiercely…Ryan was sure they were already coming every 2 minutes, but I was skeptical. We got back to the house and sure enough, after timing the contractions for 10 minutes, they were in fact coming on fast and strong every 2 minutes. My labour basically went from zero to sixty…no contractions to being hit really hard, which I now know is typical with inductions.
I was concerned that I hadn't felt substantial movement from him so we decided to head into the hospital. As soon as we got there, my contractions were now coming on every 1:40 and they were incredibly strong. I literally felt like I couldn't get a grasp on them or even have enough of a break in between to regroup. Problem was, I hadn't really dilated much at all, which was so disappointing. They got me up and walking the halls of the hospital, though I didn't get very far, having to stop every time a contraction hit.
At that point, Aislin, my amazing doula and friend, arrived and helped Ryan push on my hips during my contractions. It was basically the only thing that made the pain bearable. After about 4 hours and a dose of morphine that didn't help at all, they checked me and, thankfully, I had hit that 3 cm mark! I didn't hesitate when they offered the epidural – there was no way I could cope with the continual contractions anymore. My energy was zapped!
After the epidural, which was a breeze by the way, I was like a completely different person. I was soooo happy, cracking jokes with the nurses and having great conversations with Ryan and Aislin. Also, I was able to rest, which was so important to get ready for the marathon of pushing that was on the way. The only complication during this stage of the labour was that I developed a really bad fever. The nurses kept monitoring it and giving me some meds to keep it at bay, but it was definitely concerning.
Finally, in the early hours of the morning, I had reached 10 cm and I could start to push. Pushing was honestly the best part of the entire labour for me. I felt like I had a purpose, that I could direct my energy towards an action that accomplished something. It felt amazing! Ryan and Aislin were these incredible coaches too, counting down each push and giving me water in between. We were quite the team! I'll never forget when one of the nurses said that she could see his head and that he had a lot of hair!!
When it came to the final pushes to get Jack out, my Dr. ended up needing to use forceps, partly because his head was pretty big and also because they were concerned about my fever and how that could make everything go south quickly. Initially, this disappointed me but then I thought of the possibility of needing an emergency c-section and I agreed this was a better route to go. All I'll say about these last few moments are that even with an epidural, I felt everything and it was not pleasant. But then they dropped this screaming baby on my chest and everything else disappeared.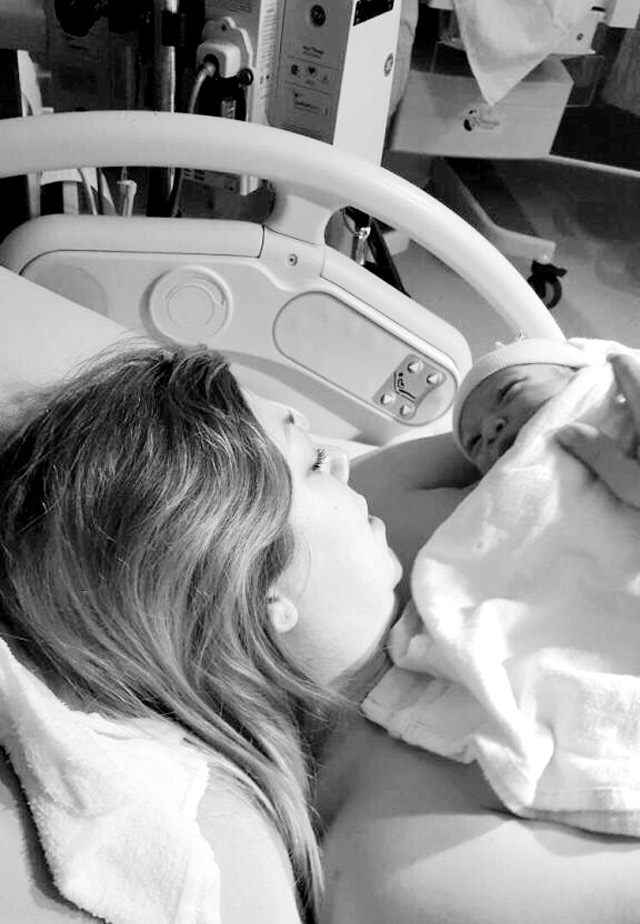 It was such an overwhelming moment, meeting him for the first time, with my husband by my side. I will never forget it. He was a healthy 7 pounds 10 ounces and 19 inches long…all ten fingers and toes…with the best high pitched cry…born at 8:47 on February 2nd!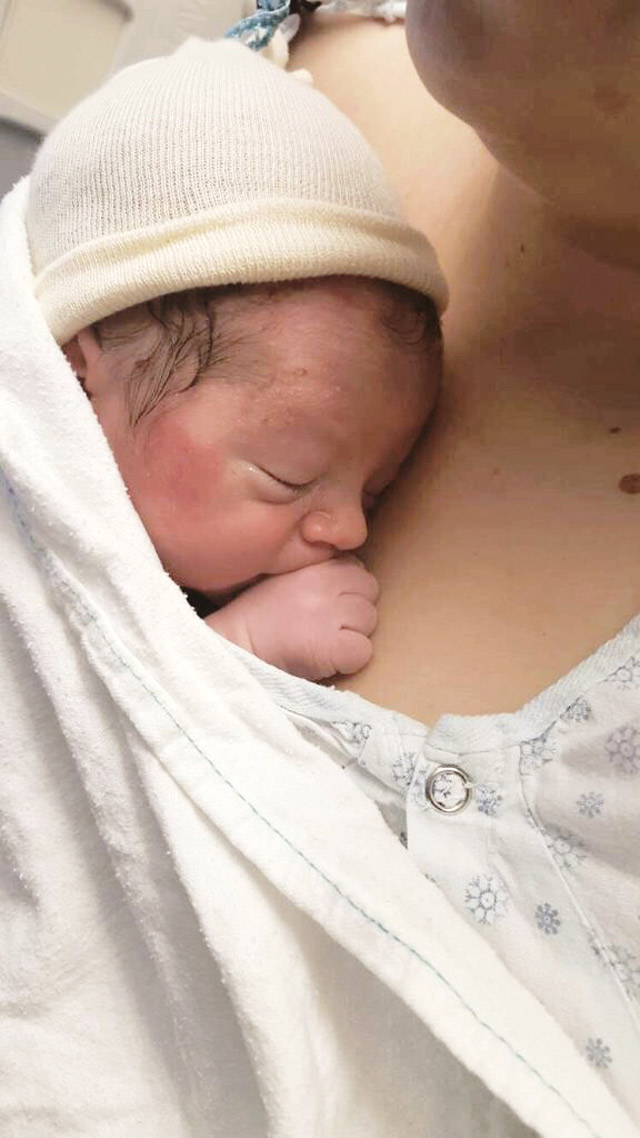 I felt like I was in a bit of a dream like state in the postpartum ward. I barely remember the details, probably because I was just so tired from the labour. Our family came to meet Jack and we tried to soak up as much information from the nurses as possible. The first night was really trying and we barely slept at all but I'm sure that's pretty typical for first time parents.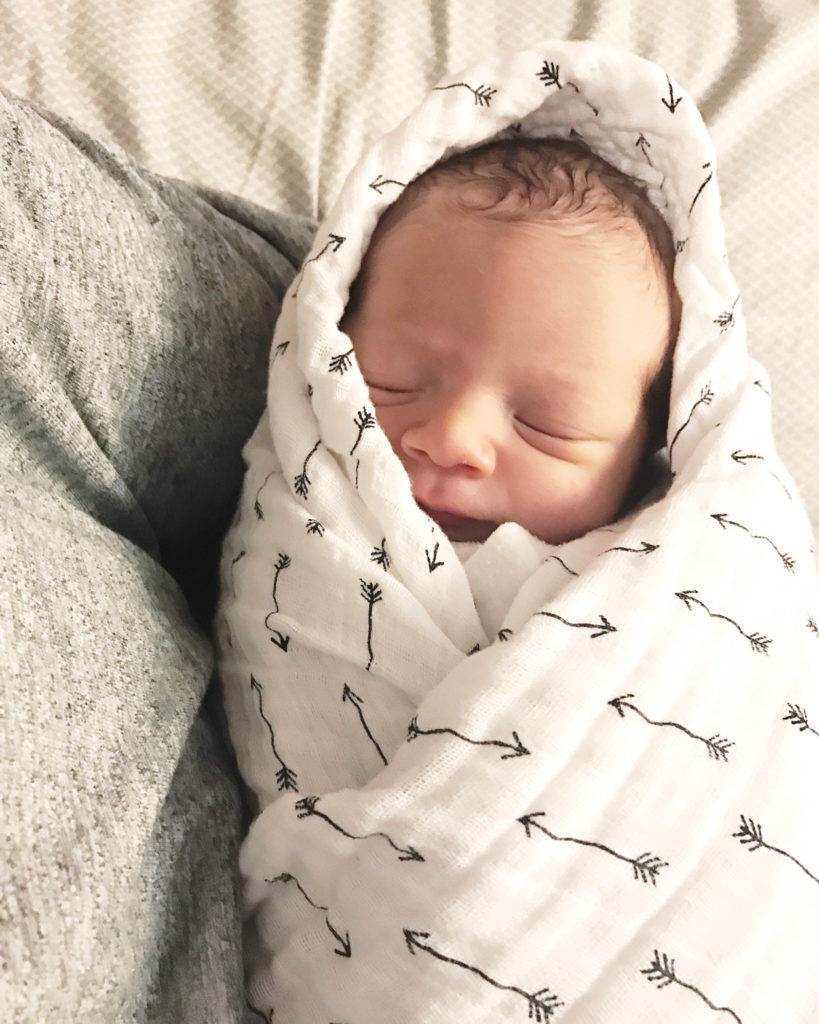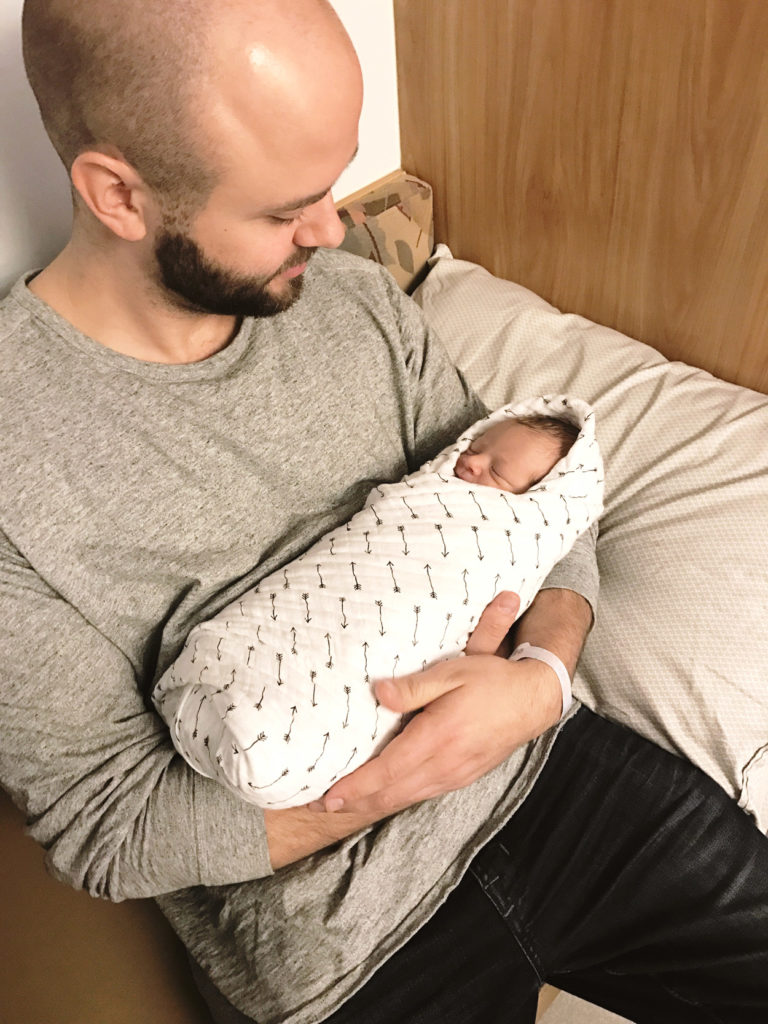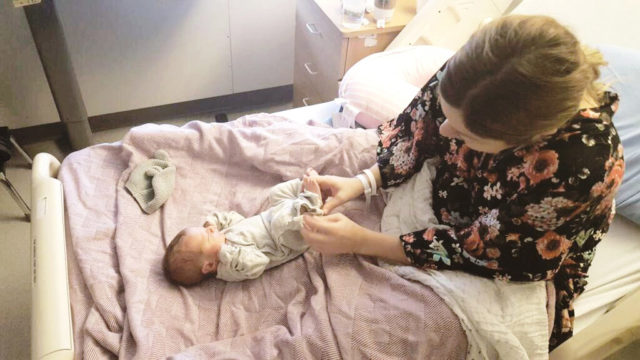 My fever was under control and Jack seemed to be doing really well so we were able to go home the next day. We were really excited for Jack to meet the dogs and it went really smoothly, though we could tell they were a little confused with this new addition. And since then, we've been navigating the unknown territory of having a newborn. Like every new mom, I'm worrying more than I should, trying to get used to the sleeplessness and definitely having some good cries every now and then. Each day I'm learning something new and getting to know this sweet little Jack. It really is the craziest and most overwhelming thing becoming a mom.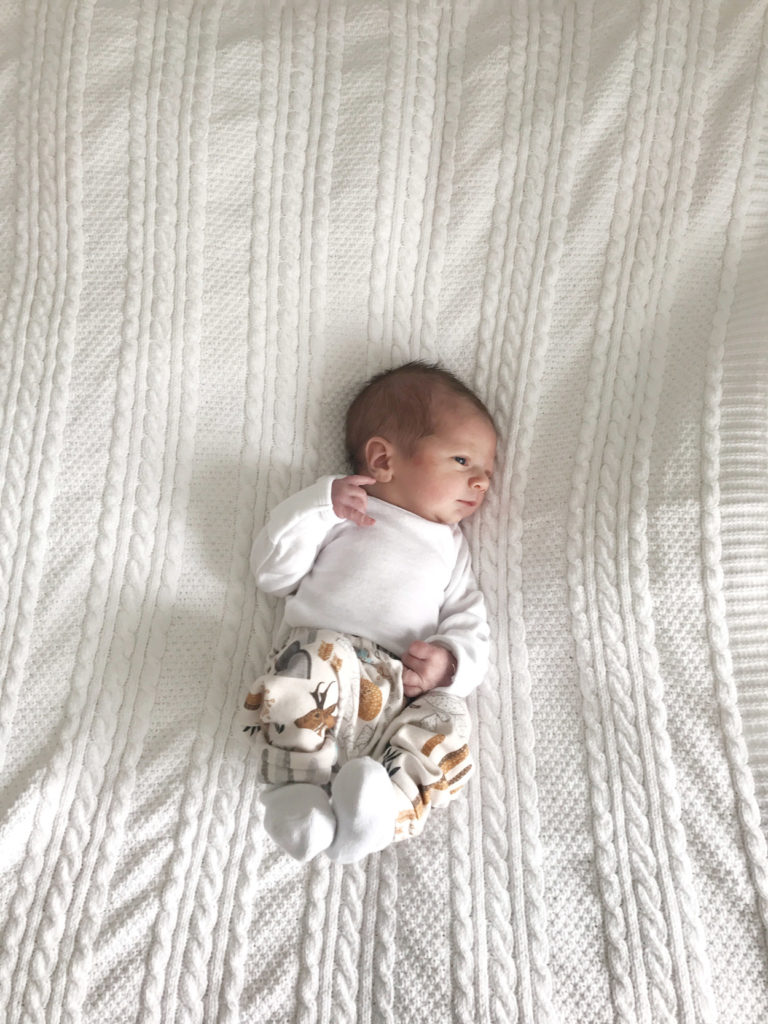 I am so very grateful for my Doctor, the nurses that spent that extra time with us and, of course, for Aislin. I couldn't imagine going through the labour without the support of a doula. It really was the best decision to have her there for myself, but also for Ryan. And Ryan has been my rock throughout the entire labour, delivery and transition coming home. I would be lost without him. He truly is a rockstar dad already.
And so..there will be more stories to come and more blog posts that focus on this new bundle of joy. But for now, we are doing really well and trying to slowly establish a new normal. Thank you so much for all your love and support and for sharing in Jack's birth story!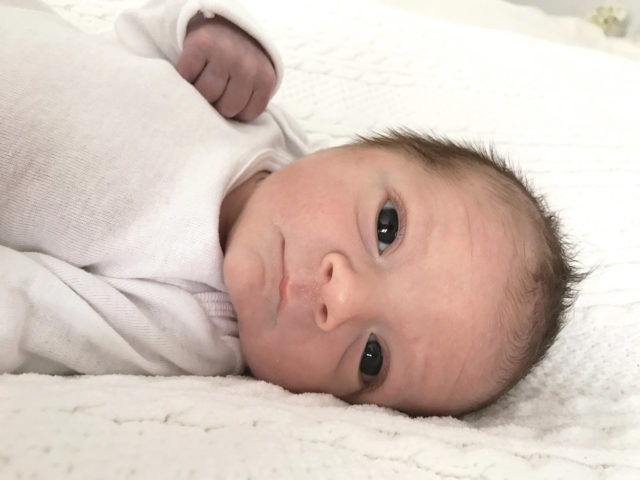 xo Kristina, Ryan and Jack