Last year, my dear friend Diana and I partnered up to do some really fun holiday inspired posts together. Even though this year we were on the busier side, we knew we wanted to combine our skills to do at least one more! Both Diana and I have some experience in designing festive tablescapes (check out our fall inspired ones here and here) so this was a natural starting point. We decided to create what I think is a pretty stunning Christmas table setting. Here's what we did and how you can get the look too.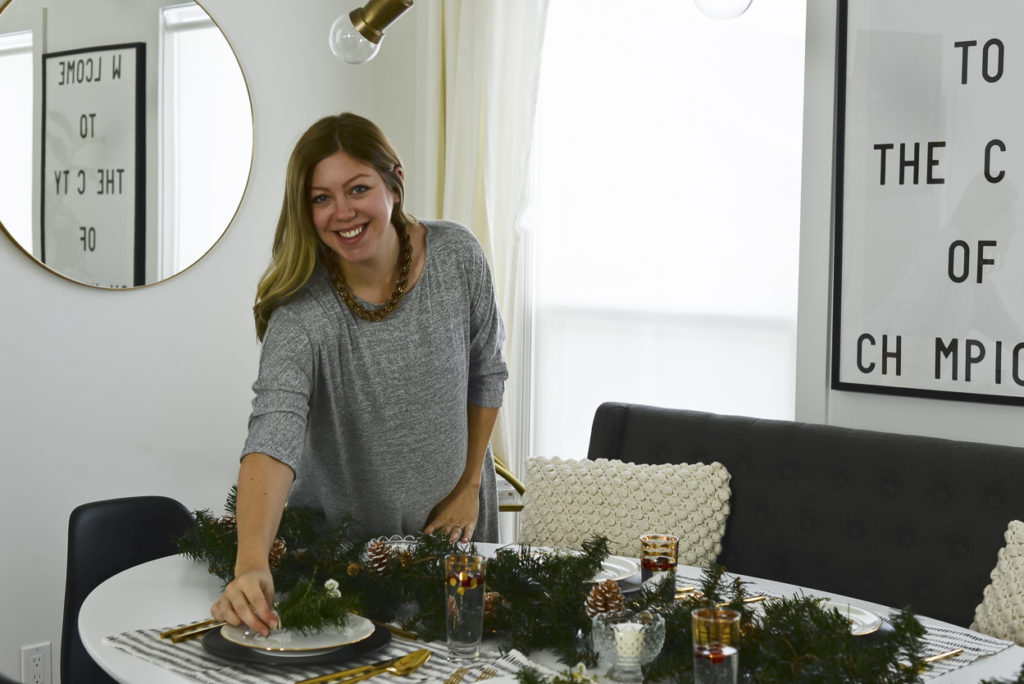 Start with your biggest piece. In this case, we had a large garland placed in the centre and then we added our place settings too. Diana found these great placemats at Ikea and it was our jumping off point to create a pretty neutral table design.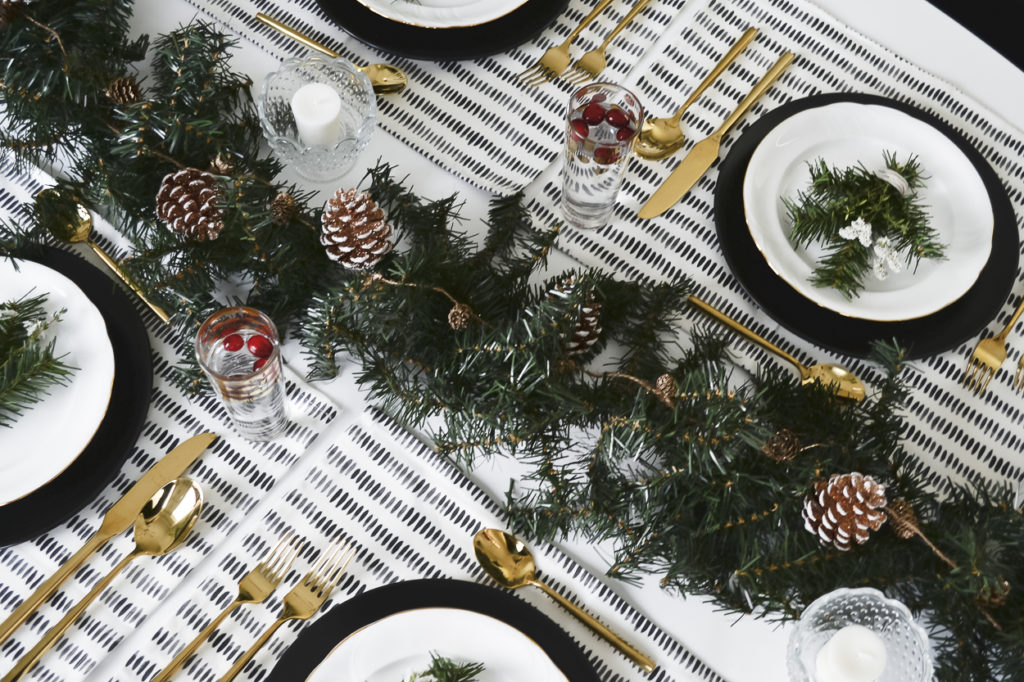 Next, add the details to your centre piece or your garland. We had a few pinecones strewn throughout and some candles placed in votives positioned haphazardly. Remember to think about your candles and whether or not flameless would be better. You could even opt for string lighting, which would look gorgeous at night. Regardless of your choice, remember to create that ambiance and establish an intimate setting for your Christmas dinner.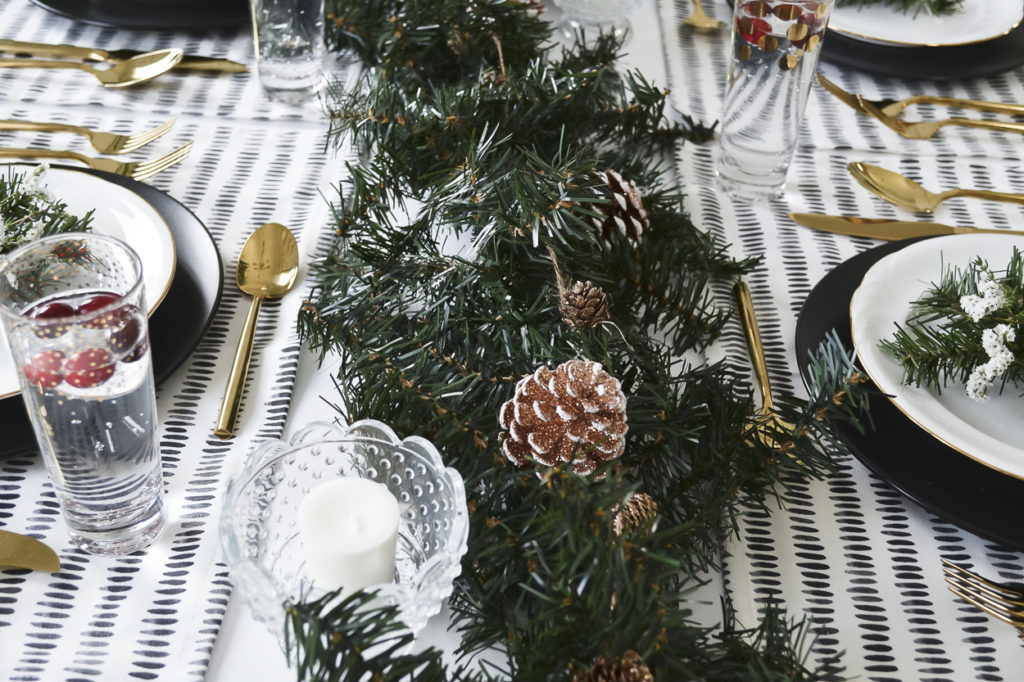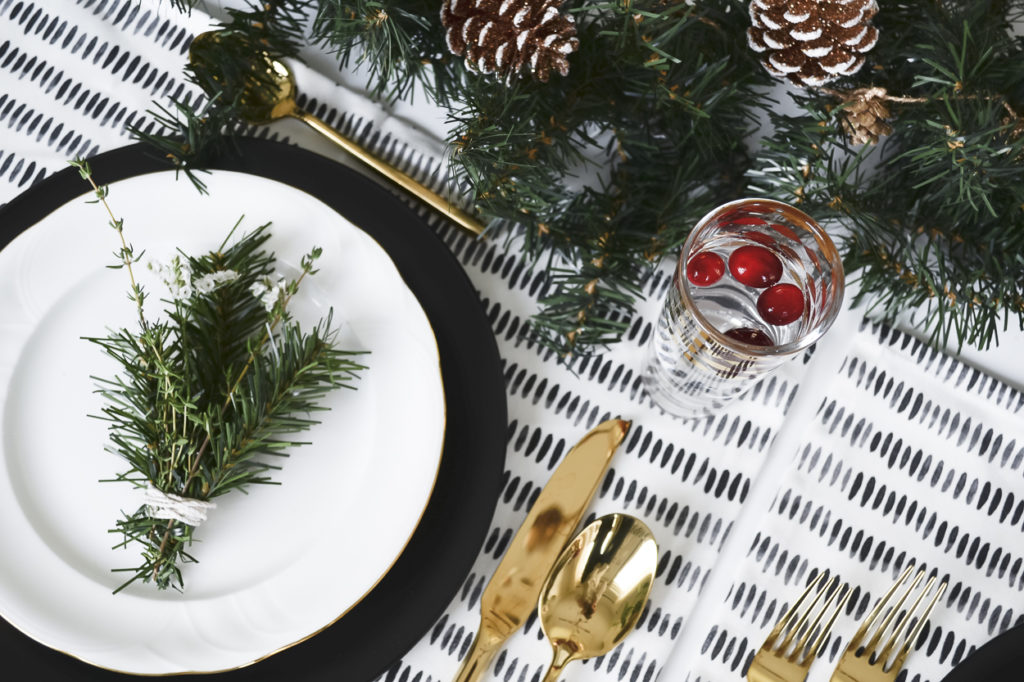 Next, layer your plates and add in your silverware. Because our Christmas table setting is quite monochromatic, we decided to use gold cutlery. It really adds that punch to the table. Remember to place the cutlery in order of usage – the small fork on the furthest left, followed by the regular sized fork, knife, then large spoon. The small spoon always sits above the plates.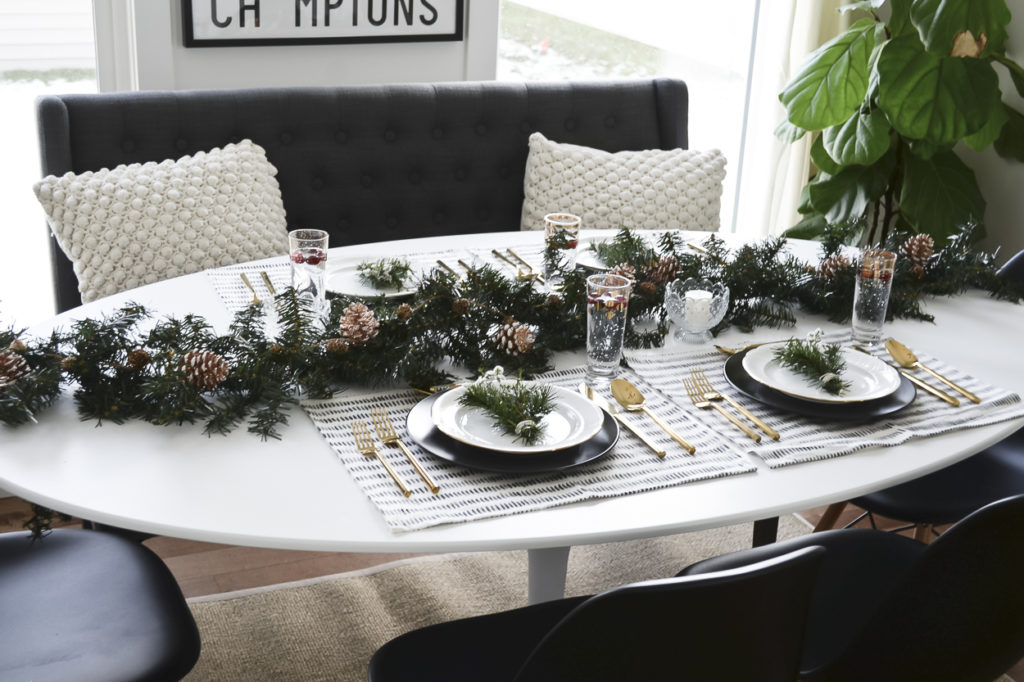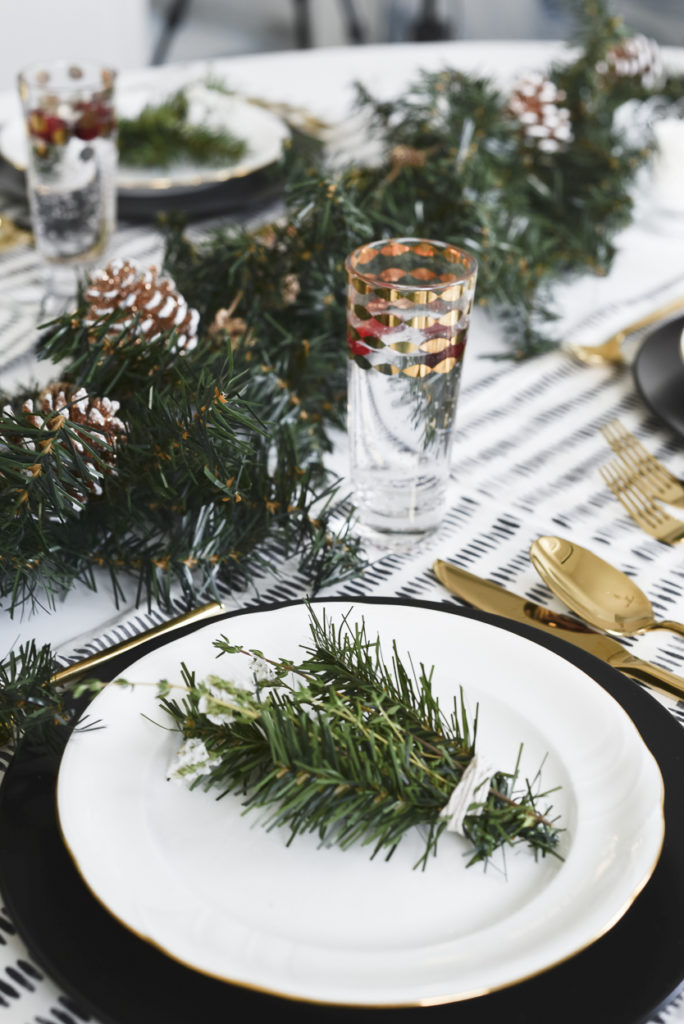 I wanted a little more detail, so I created these bundles of greenery, that included a bit of rosemary, my fave! They would make the perfect place holders – just add in a small name tag and you're all set. You could also place a white cloth napkin underneath for your guests.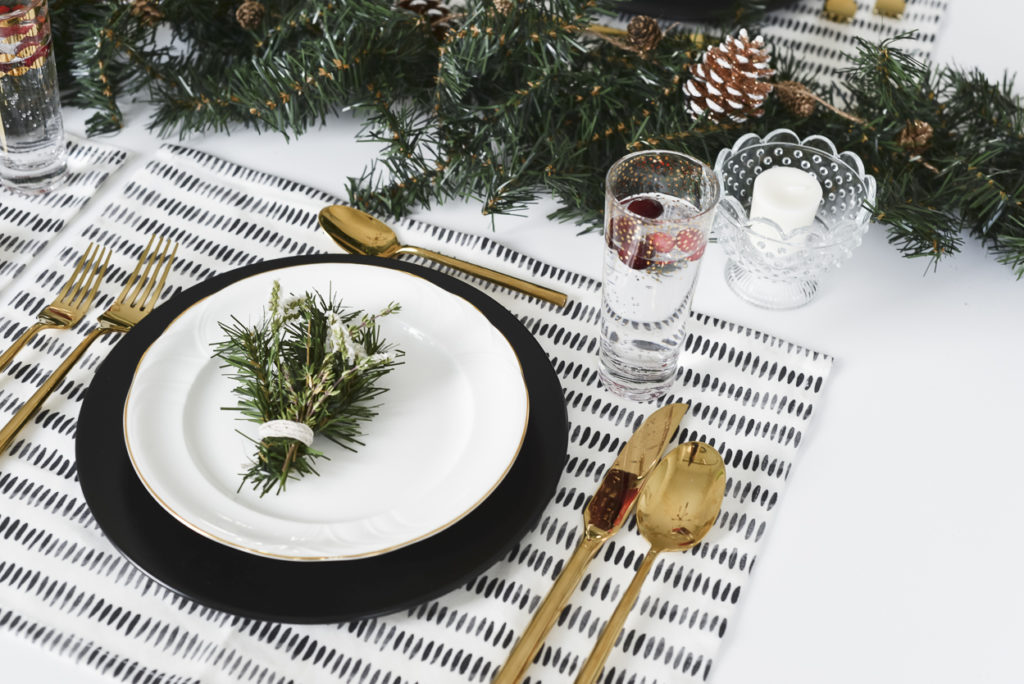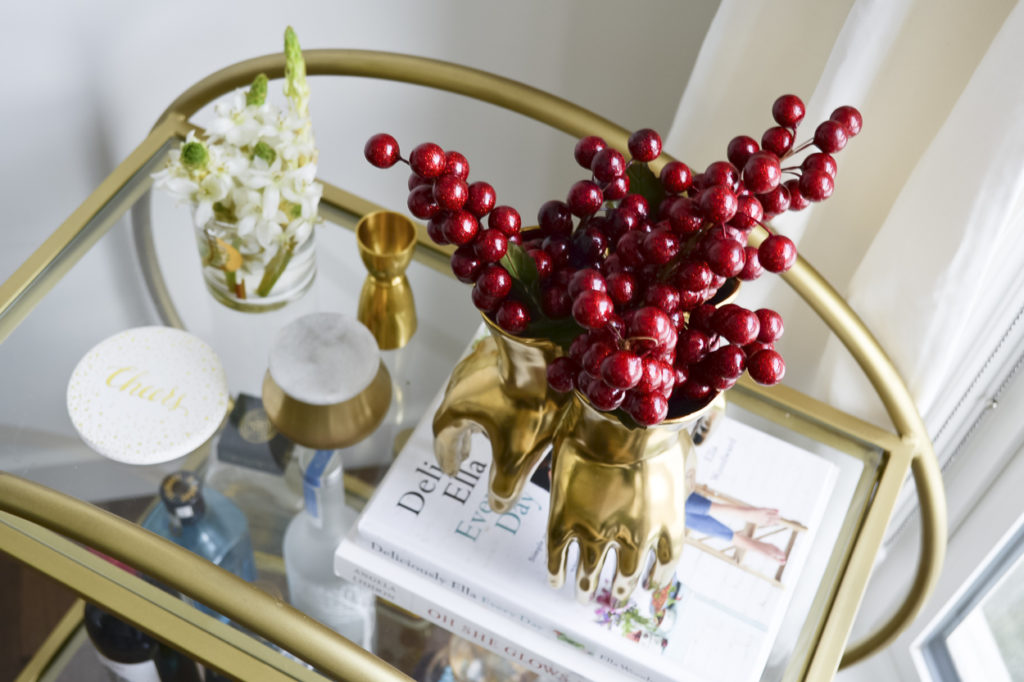 With a gorgeous table taking centre stage, it's easy to forget about the other fixtures in the space. We made sure to style the bar cart with some festive touches. A pop of red berries and some white flowers, for instance, make the perfect addition.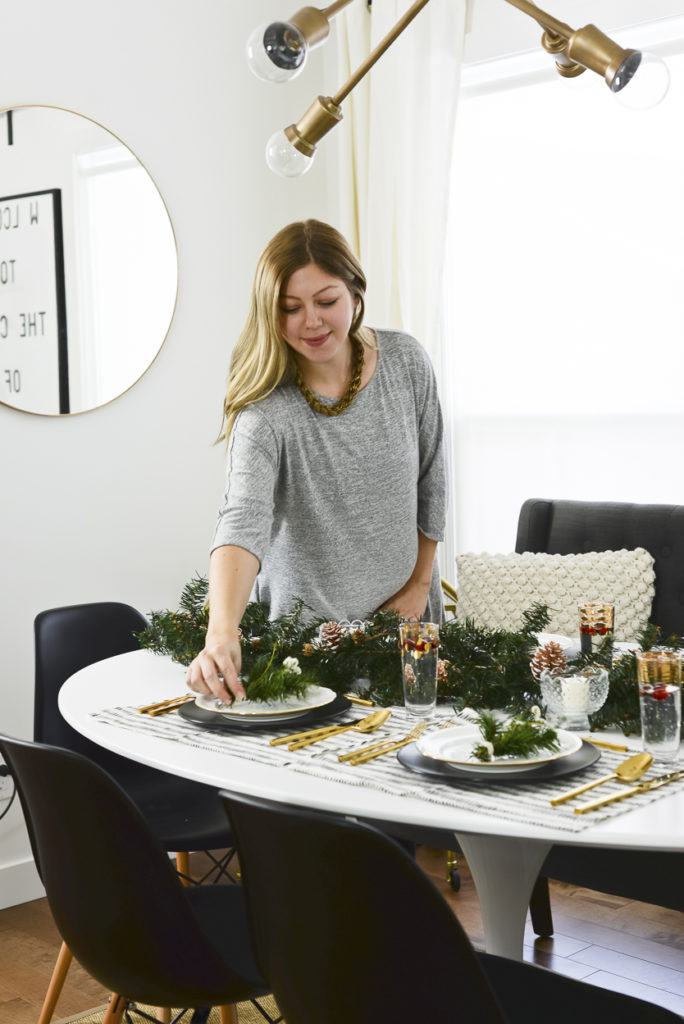 I absolutely love how this festive table turned out! We successfully transformed Diana's new dining space into a cozy Christmas nook, ready to host a lovely group of people.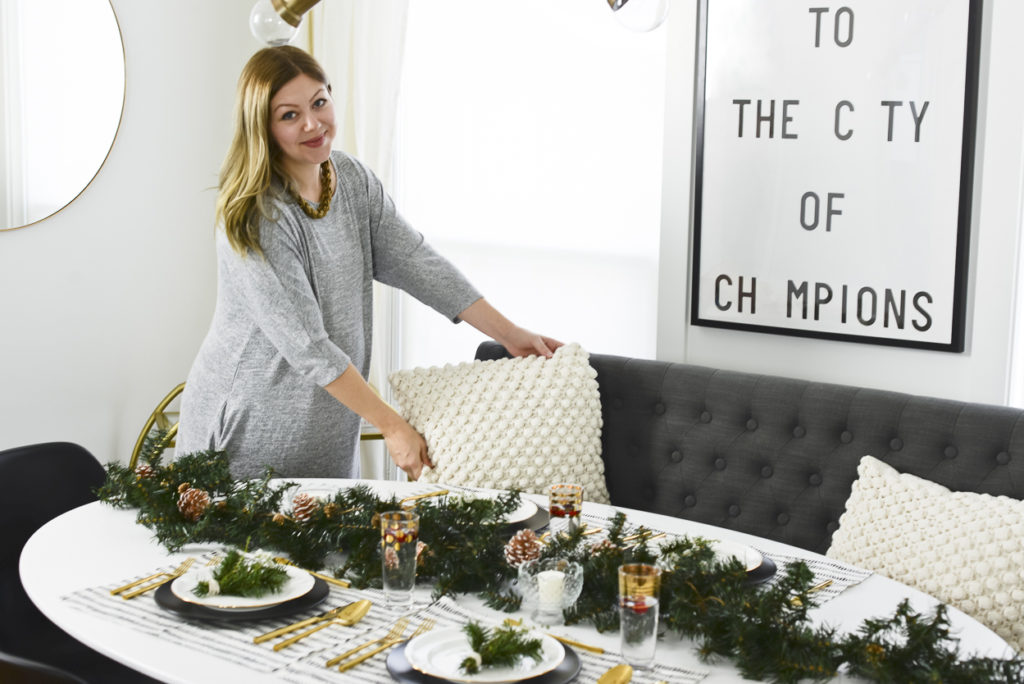 Get the look and shop the post here:


Merry Christmas from me and D! XO