It's been awhile since I've done a round up of my current home decor favourites! I've been updating my shop section so much that dedicating a whole post seemed redundant…but then I found a few new things and thought I'd share! Truthfully, I wanted to do a whole round up of my favourite items from the new Hearth & Hand line. I got so excited when I saw others posting about it – the modern decor pieces, the practical and stylish holiday items! It all looked amazing! But then, after jumping on Target's site, I was really disappointed to see literally NOTHING is shipping to Canada. What gives?!?! After Target vacated our country, they promised to at least have great options still for us up North and yet, I feel like I'm always discouraged by their slow site, horribly expensive shipping rates and now, the fact that they aren't even sending items AT ALL! Ok, rant over…I needed to get that off my chest! Lucky for me, I'll be state side next week and may be able to snag a couple things in my suitcase. But for now, I'm only including one thing from the line in my Friday Favourites. Here's what else I'm loving…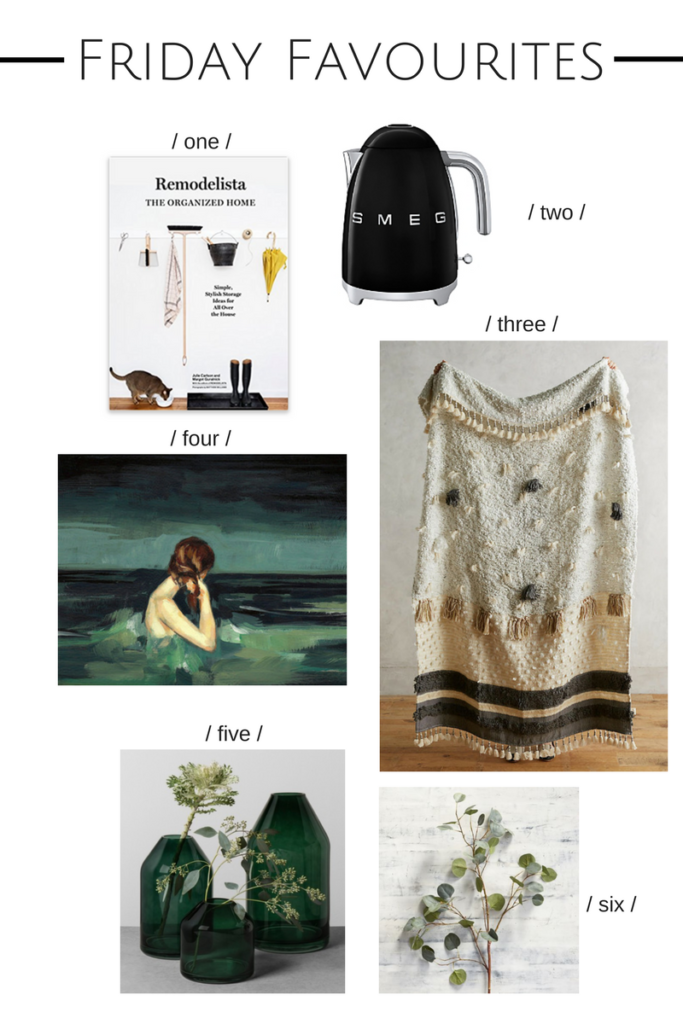 / one / I love Remodelista and their first book is currently a coffee table fave. The second one looks even better with the premise of buying fewer but better things. So maybe I shouldn't buy this book?! Lol
/ two / I've entered the land of multiple cups of tea at multiple points in the day. A black Smeg kettle is sleek and so handy to have.
/ three / I've been keeping my eye on many blankets right now. It's like my pillow hoarding phase but for cozy throws. This one has a bit of everything…tassels, texture and my fave tones.
/ four / I am slightly obsessed with this Etsy account (more to come on that next week) and this particular piece is so moody but relaxing at the same time. It's beautiful.
/ five / Ok so the one item I've allowed myself from the Hearth & Hand line is this vase collection. I'm normally drawn to ceramics, but this deep green glass is so pretty. It would look so perfect in my living room. All about the green right now people!
/ six / And finally, one of my favourite purchases from the last little while. I nabbed some faux eucalyptus because I wanted to have something on display that wouldn't be dead in a week. I absolutely love the height they give to my coffee table arrangement!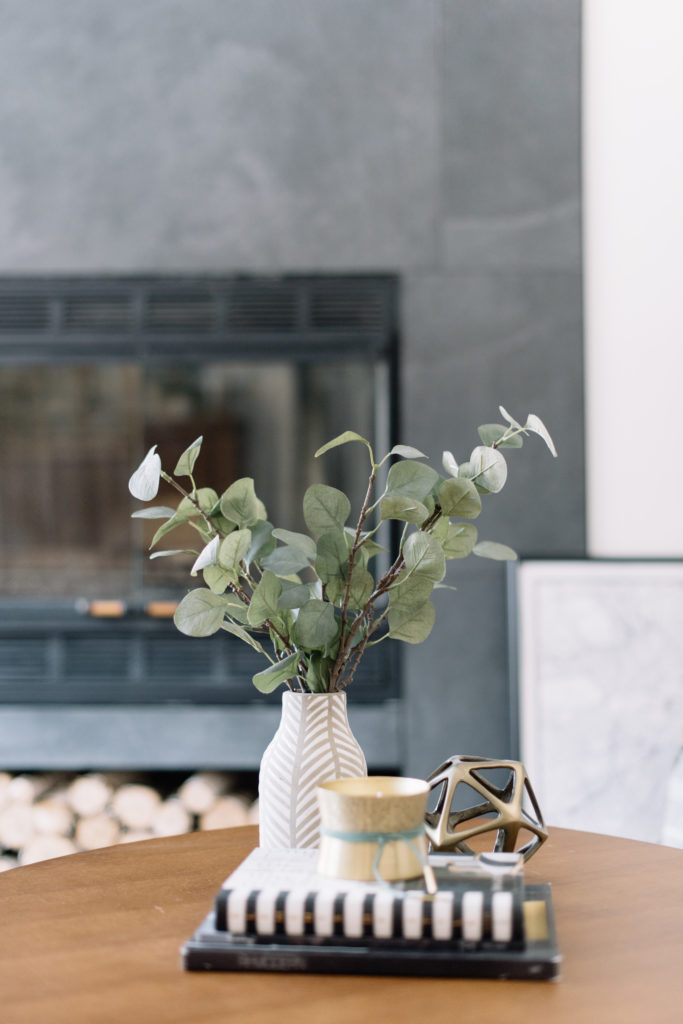 Happy Friday everyone!