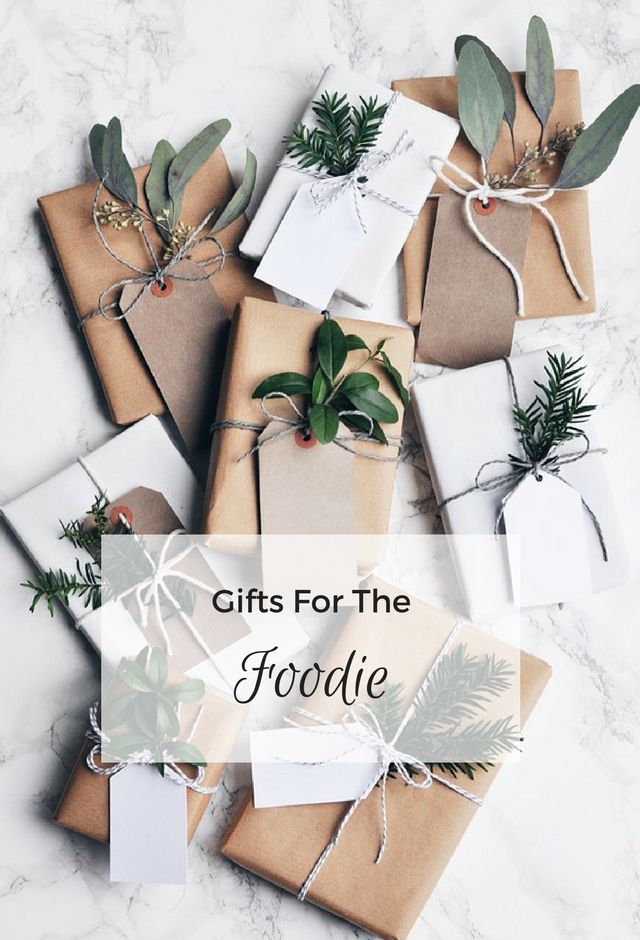 Day three of my gift guide series is all about the Foodie in your life. I seem to be becoming more of a foodie myself these days. I can't wait to renovate our kitchen and really make it functional (and beautiful!). Until then, I am going to drool over the possibilities and all these amazing kitchen gadgets.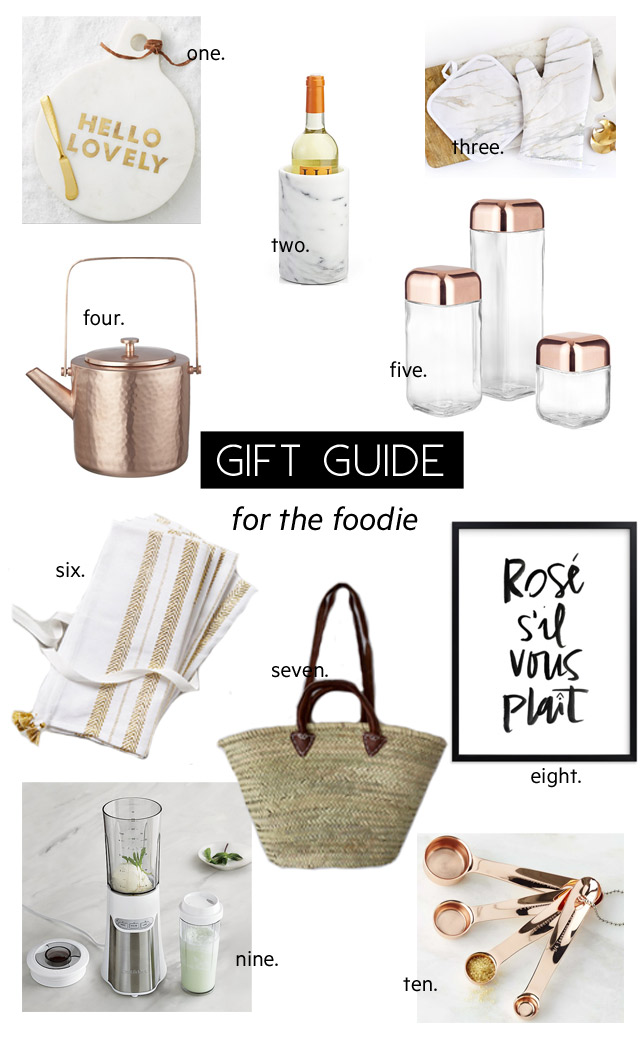 one // Once I have this baby, I really want to host a wine and cheese night. I am having fantasies of drinking wine again lol. I love this marble and brass cheese board and the pretty message too.
two // Continuing on the wine trend…and marble for that matter…any proper foodie would love a bottle of wine, and this gorgeous cooler to go with it!
three // Can you tell I'm loving marble at the moment? But seriously, this oven mitt and pot holder in a marble pattern is the perfect gift!
four // Is your foodie friend or loved one a tea drinker? Then you need to check out this copper teapot.
five // This three piece storage set is a practical gift but the copper lids make them pretty enough to have on the counter too.
six // Need something last minute to add to your gift? These golden herringbone napkins are the perfect addition!
seven // I have this market bag and I absolutely love it. Any foodie will recognize its many uses and love you forever 😉
eight // Gotta love this cheeky print from Minted. It would look great framed in the kitchen or dining room.
nine // I don't use a blender for basically anything but smoothie making. This compact one is great and it comes with four lidded cups when you're on the go.
ten // Copper measuring spoons…just because they're pretty 😉
I hope you got some great inspiration with this gift guide. Tomorrow, I'll have one I'm particularly excited for…gift ideas for the book lover!! Oh yeah!! Have a lovely Saturday everyone and good luck if you're braving the malls!
You may also like: Gift Guide for the Design Enthusiast, Gift Guide for the Trendsetter, My Shop – closet & beauty, or maternity & baby