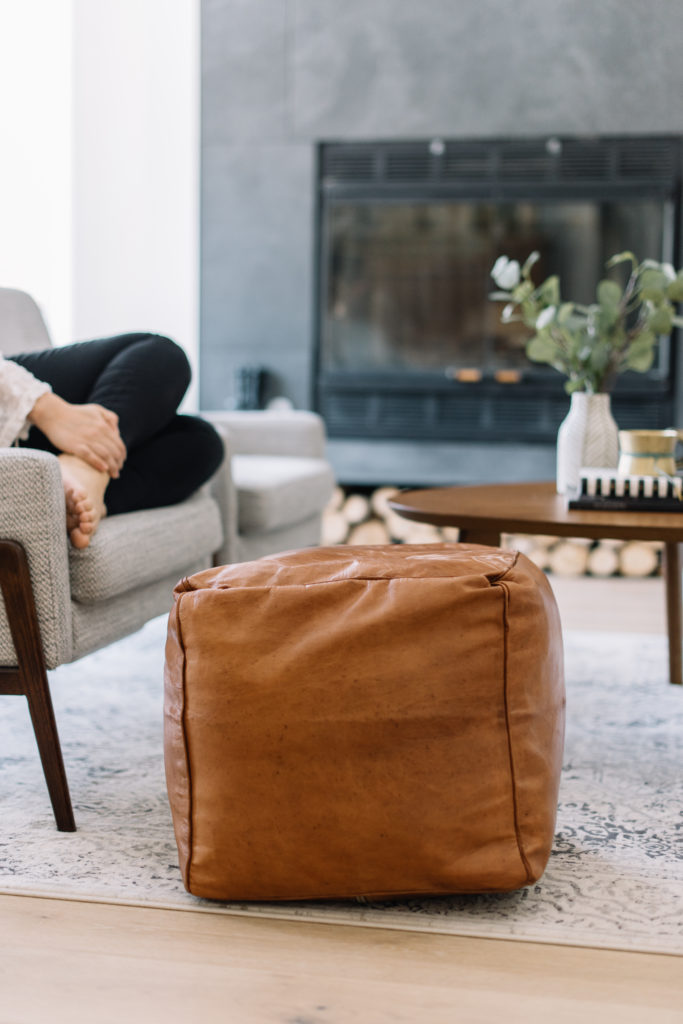 We're all familiar with the idea of transitioning your decor for cooler temperatures (I even wrote a post about it here!). For me, fall and winter are synonymous with warm shades of brown, white, cream, and brass. Anything that says, "come sit and hang by the fire and forget about your work emails for the night." One go-to way to bring this warmth into decor is through the addition of leather accents. I know what you're thinking…wouldn't it be nice if we could all afford that gorgeous sofa or armchair we've pinned a hundred times? You're right. Those dreamy leather items are pricey for a reason – they're high quality, super elegant and timeless, so they'll be a part of your decor for years to come. But adding in leather doesn't have to be a financial burden! There are some unique ways to incorporate it into your space…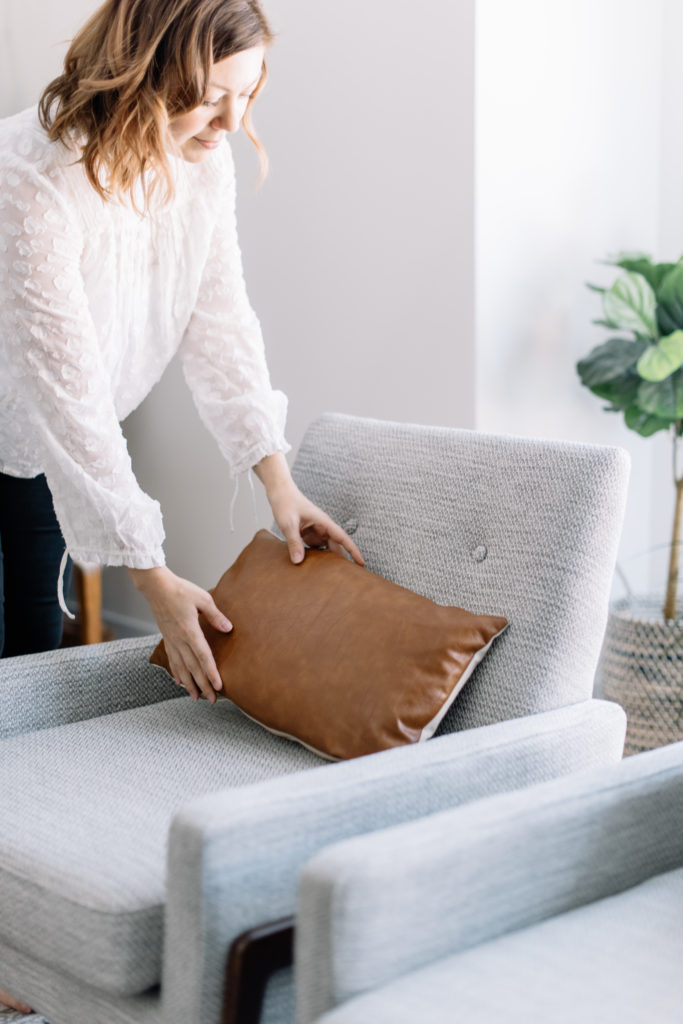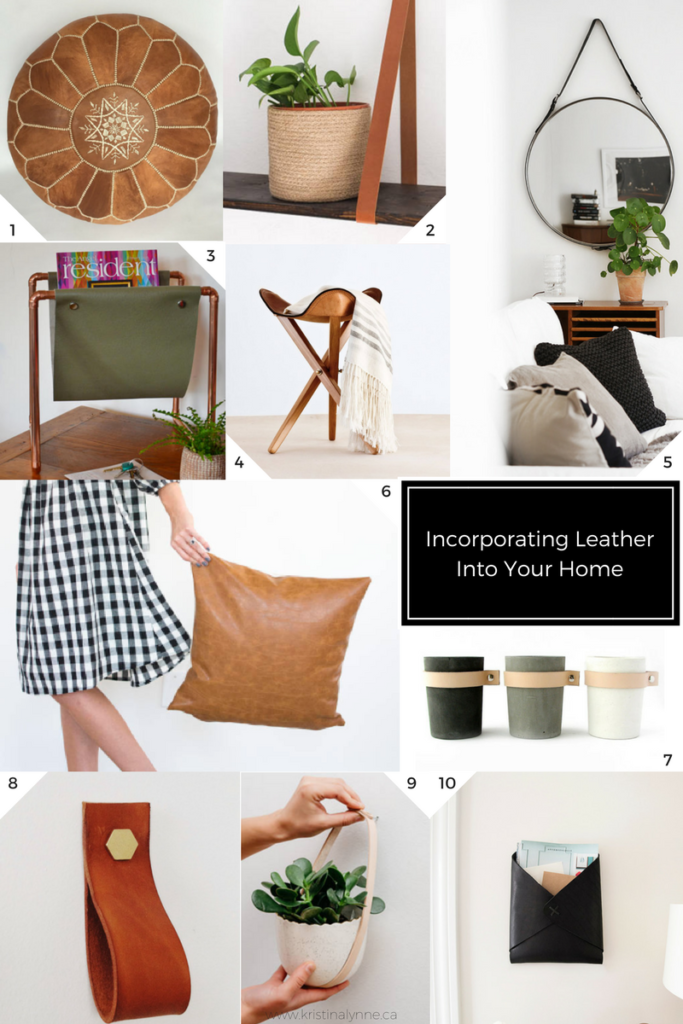 One of my favourite pieces is my pouf in the living room. It's the perfect way to add some softness and a cozy place to put up my feet by the fire. It can even be another place for someone to sit. A round, Moroccan one (1) is also a beautiful addition.
Everyone has a wall that could use a shelf or two. Rather than going with typical brackets, think about using leather straps (2) to hang it up! You can customize the colour too! Or, that blank wall could be the perfect place to add a hanging plant. I just love this leather pot holder (9).
Some chic storage is always appreciated. Try a magazine holder (3) or even these small pots (7) that could be used for plants, pens or any odds and ends. Another great idea is making this wall-mounted catch all (10)
Finally, in my opinion, small decorative touches are the best way to add in leather. My favourites: a small camp stool nestled into a corner (4), a leather strip on a round mirror (5), a soft pillow or two (6) and some leather pulls on a cabinet, drawer or closet door (8).
Shop the Story:
all photos taken by the lovely Tracey Jazmin!