I've been wanting to start a new series on the blog for awhile now. A series where Jack and I could share our favourite baby items, whether that's outfits, toys, gadgets or…whatever! Now, I realize these are technically MY favourite items more so than my 3 month old baby…but I still felt the need to title the series Jack's picks. And so, to kick us off, today I'm sharing my love for the absolute best diaper bag around.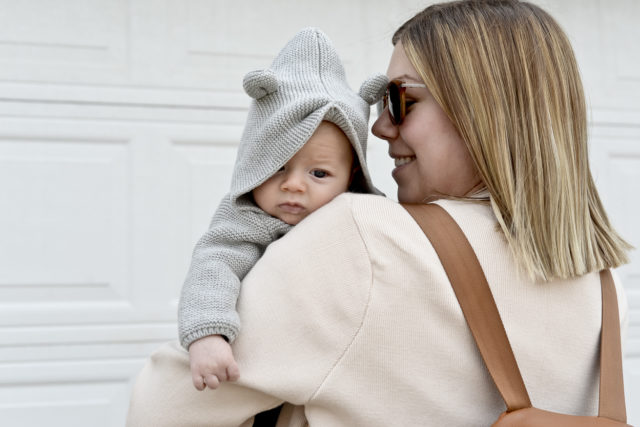 Back in November, I shared some tips for finding a really good diaper bag. The first point was about choosing a stylish option, and while that may not be high on everyone's priority list, it was for me. Ever since having Jack, I haven't even touched any of my other purses or bags. My diaper bag is basically it! The Fawn Design bag is so beautiful, most people are shocked when I tell them it is a diaper bag. The caramel colour pairs perfectly with my wardrobe and the shape is flattering and trendy.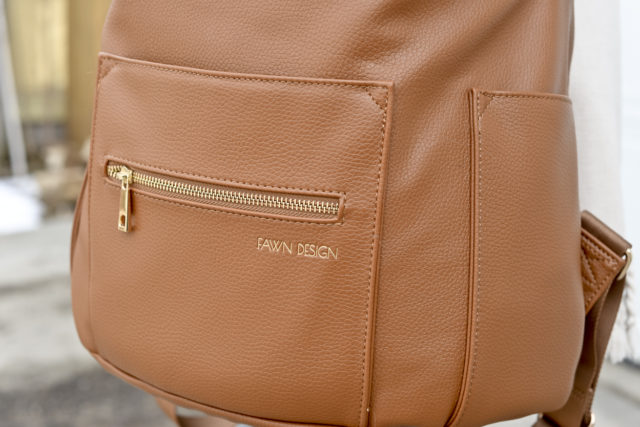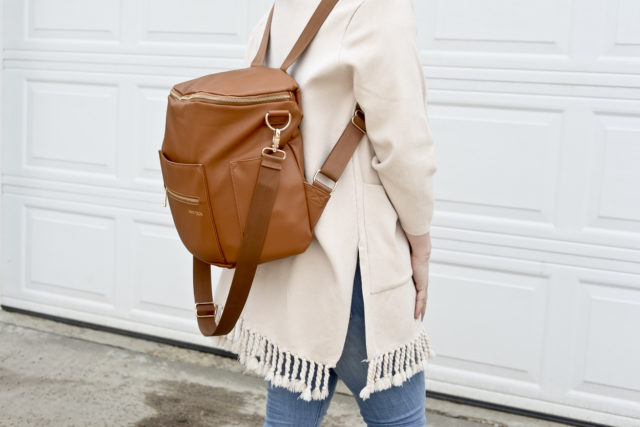 I also love the option to wear it as a backpack or a cross body bag. I never thought that would be important, but the backpack is so nice when I need both hands for Jack. And the longer strap is great to place over my stroller handle when I'm shopping. It's the simple things that make a difference!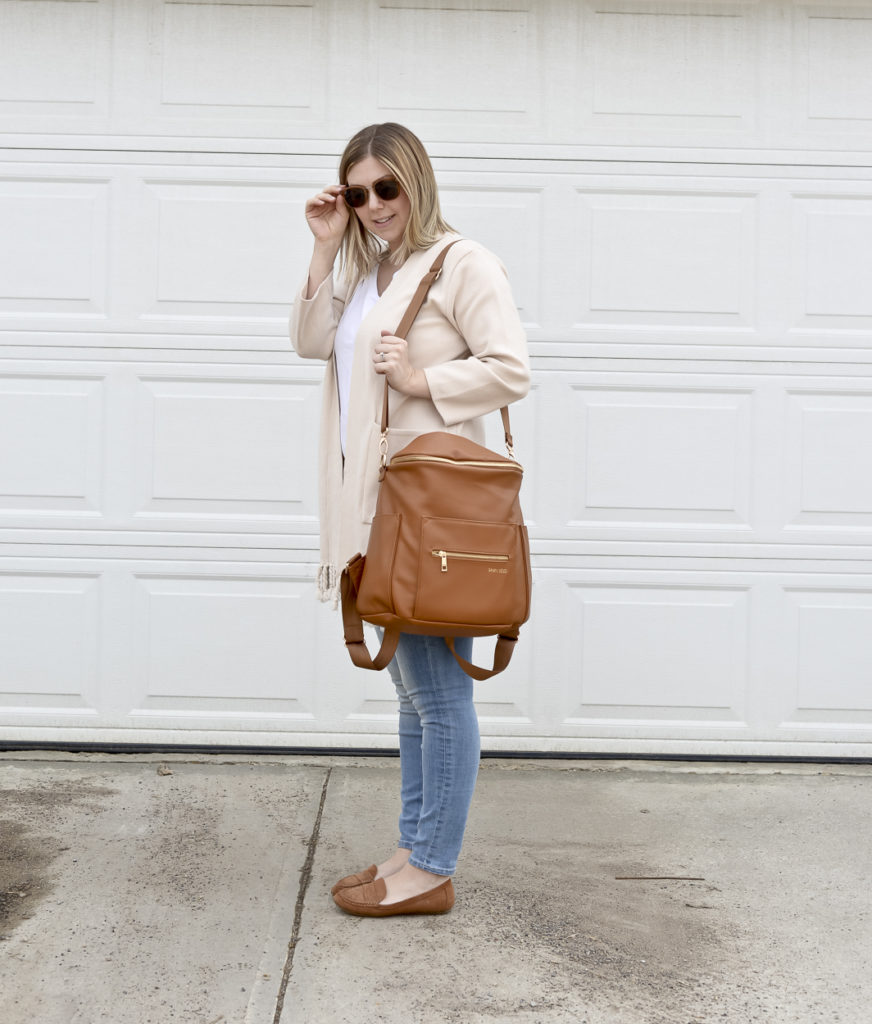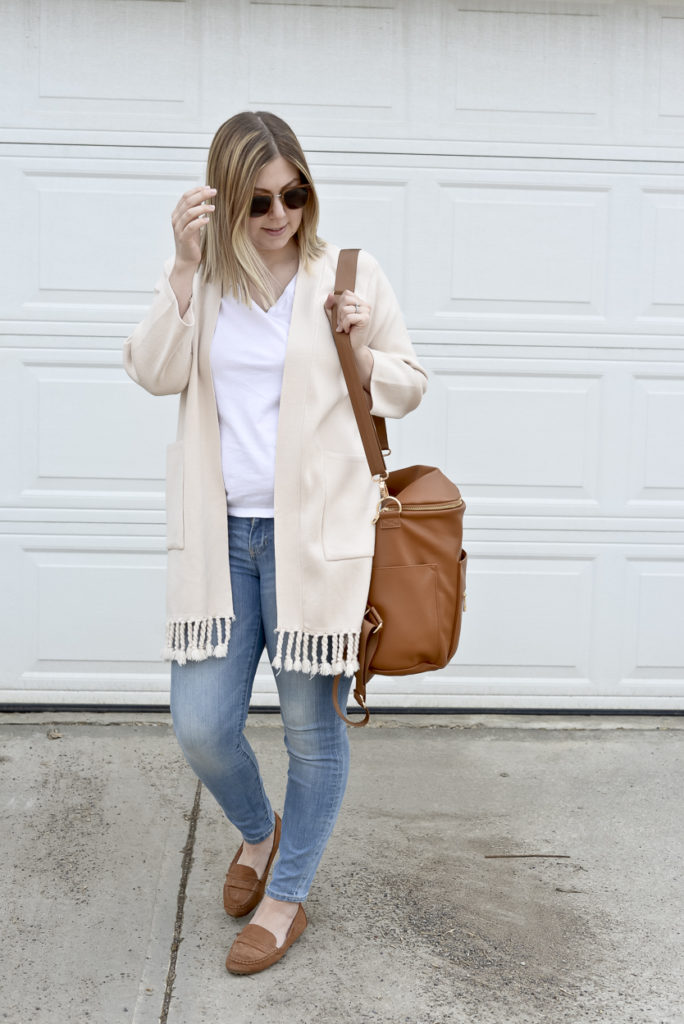 Though it doesn't come with a change pad (the only downside), I got one that easily slides inside – the interior is nice and roomy. And the rest of the compartments keep me fairly organized.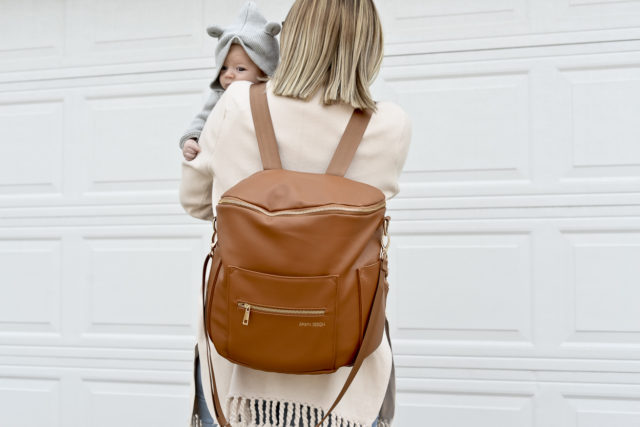 I think you'll be seeing this baby (meaning the bag) for a long time to come. It is one of my favourite purchases (and most utilized) to date.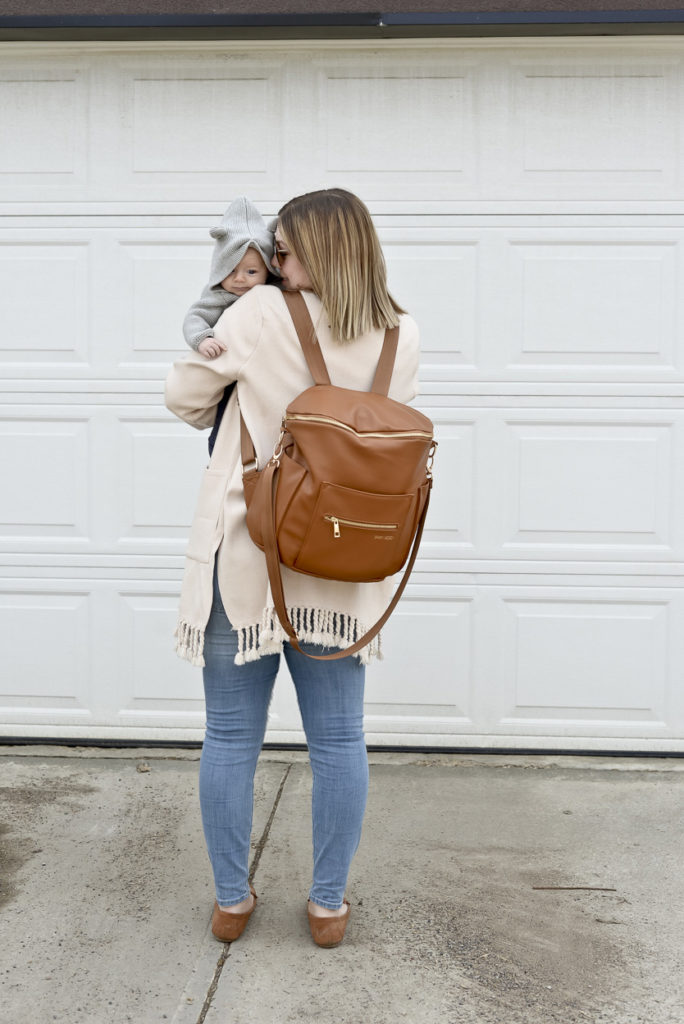 Big thanks to my gal Diana for snapping these pics! XO