It's been about a month since my last progress post for the Grand Glenora. So, I thought it would be a great time to visit again and take some more action shots! We all know this baby could come any minute, so I'm trying to be really organized on the design front. That way if I need to step away for a bit to, ya know, deliver a human, the guys will be good to go! Here's where things are at currently…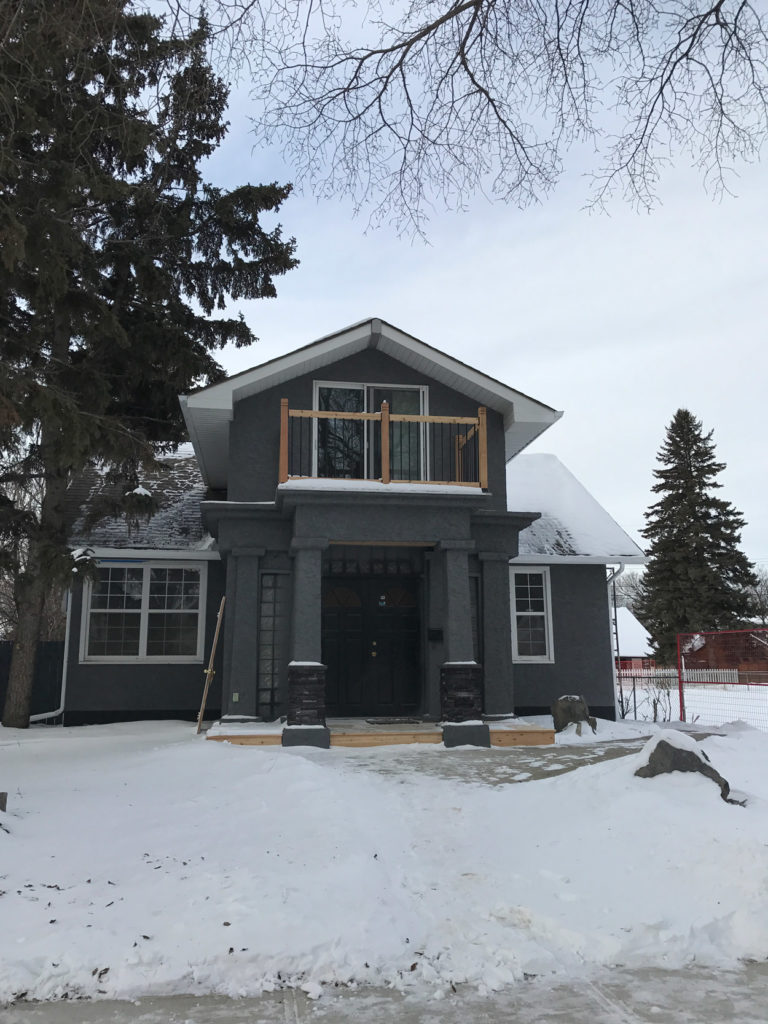 The exterior is completely done…and covered in snow. We only have to change the front doors, the glass block and exterior lights, all of which have been ordered!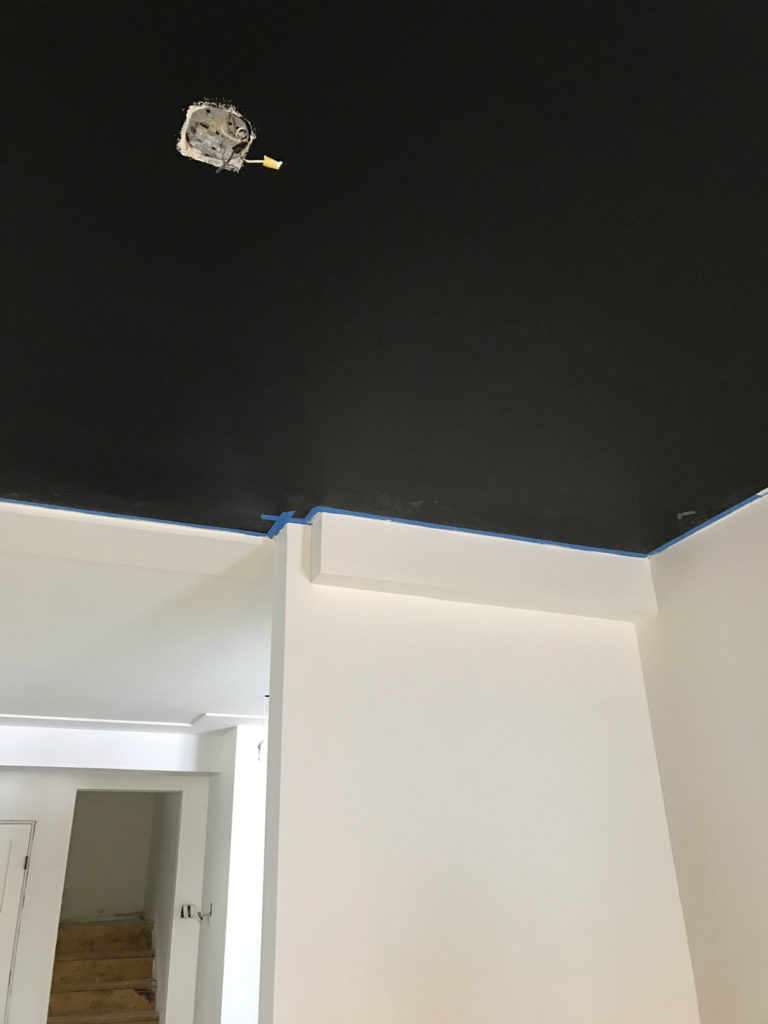 In the front entry, I had the guys paint the ceiling black (gasp!!!). IT LOOKS BEAUTIFUL! And, we haven't even finished the moulding, installed the stunning light fixture or the massive tiles yet. It's going to be an incredible foyer people, trust me.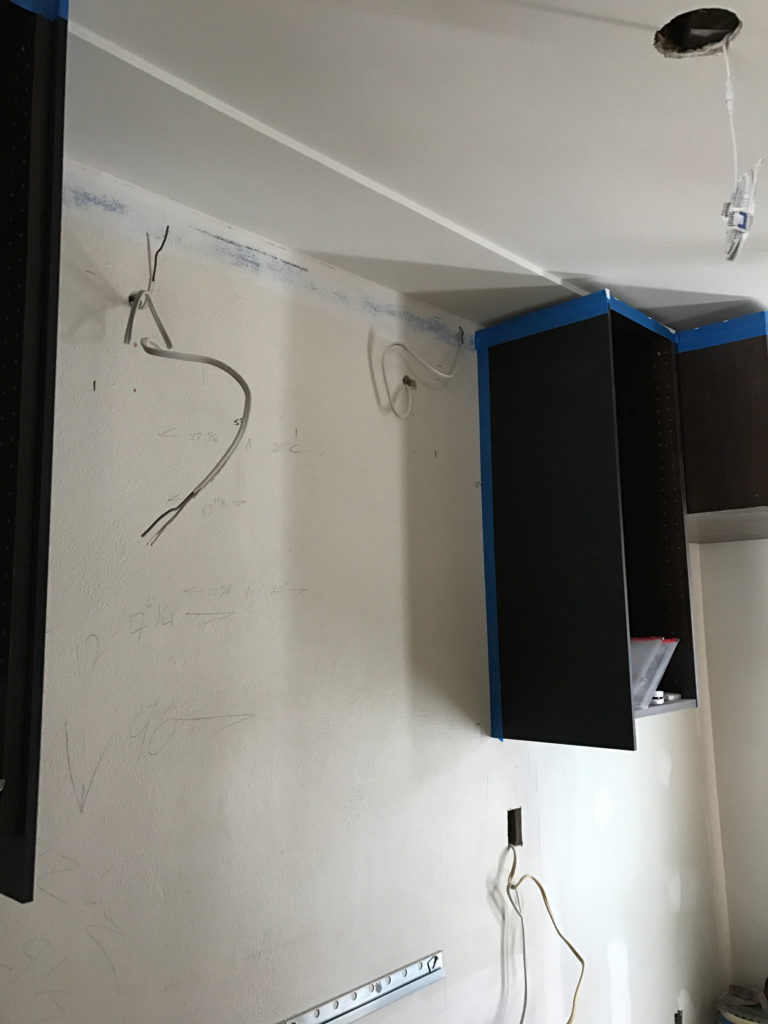 The kitchen cabinets are in. This blank space is where we will have floating walnut shelves and brass sconces. Last weekend, Ryan and I spent some time sourcing Quartz options for the countertops. It will be the first kitchen in awhile that we aren't doing our tried and true concrete countertops. What do you think of this one?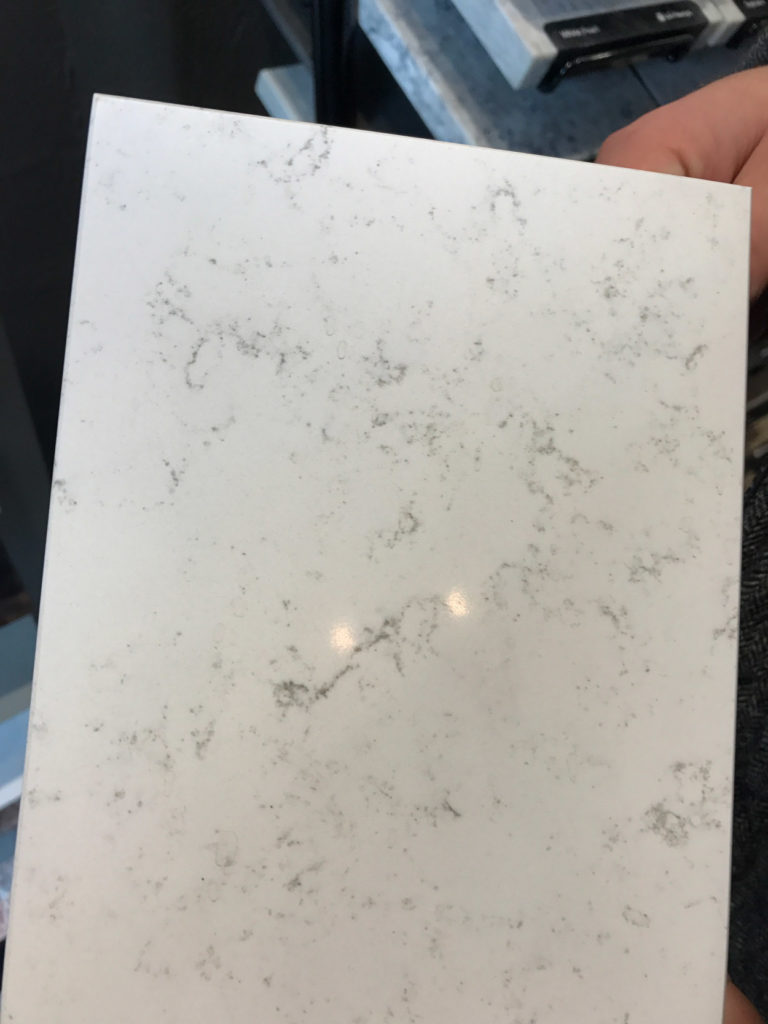 We are planning to pull in the same quartz into the master ensuite upstairs. We want to cover the bench in the shower, as well as, the vanity countertop. PS – this bathroom has seen the most progress and is giving me all the feels already.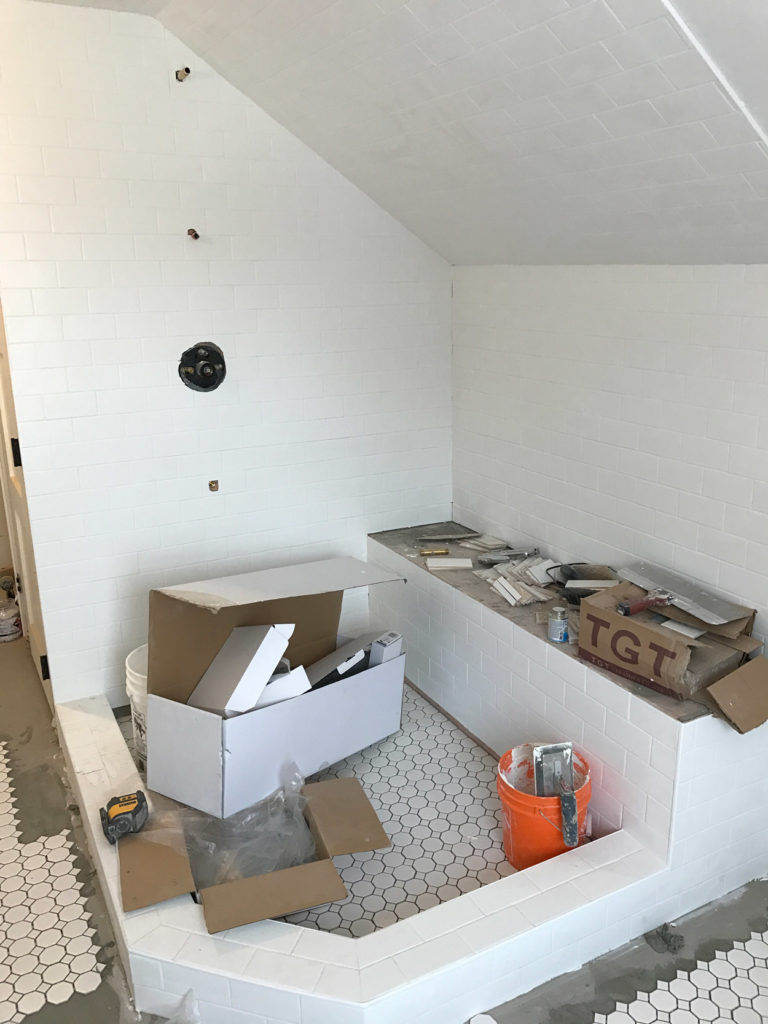 There is A LOT of white tile going on, especially in this huge shower, but all the tediousness will be worth it once it all comes together. My poor husband was cursing me for the amount of tile installation in here. What a trooper though! Also, Dave had the amazing idea to install a steam unit in this shower. Can you say heavenly?! I may just have to test it out before we sell it…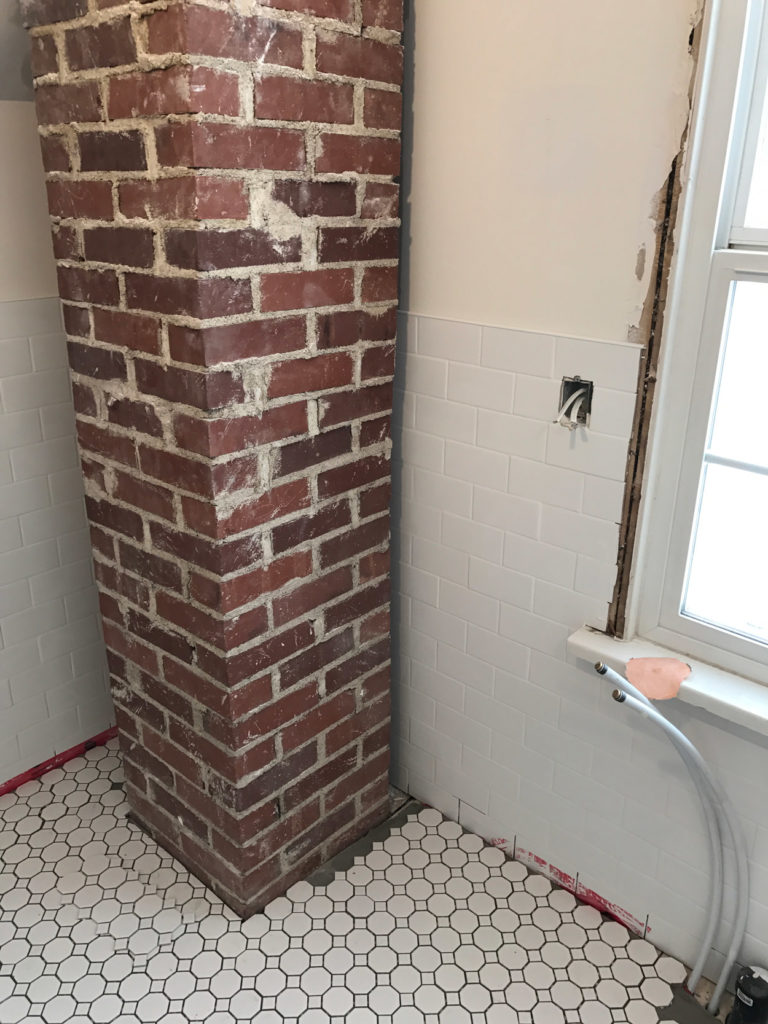 Let's all take a moment to appreciate the exposed brick chimney again. Aaaaahhhhh…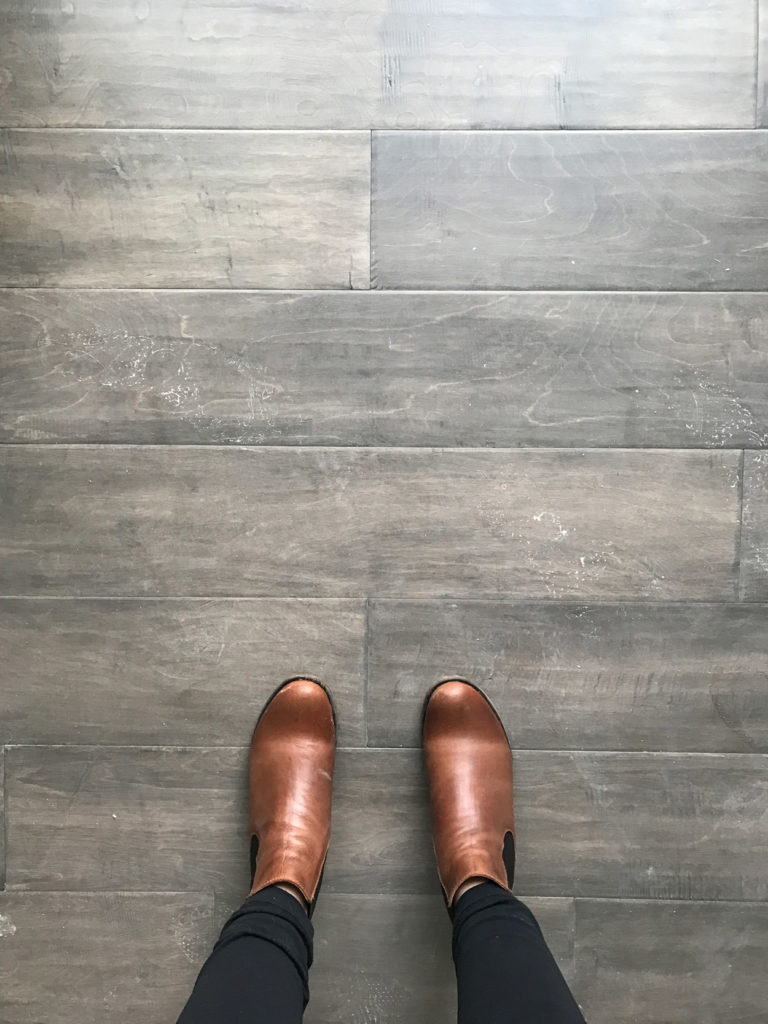 And another big change – the floors! The pretty hardwood is going in and I think we nailed the tone with this pick. It's really warm, not too dark and when the sun hits it, a little bit of grey comes through to make it feel a touch modern.
We have lots left to do yet, but it will fly by! Plus, it's all the fun stuff now. Unfortunately, this will probably be my last progress post because of the baby. But, that just means the next post will be the reveal, which is crazy exciting. I'm a bit nervous with how staging will come together but I'm sure we will work something out. This space deserves a very GRAND reveal 🙂
Wish us luck and happy Monday friends!!