I interrupt my regularly scheduled Christmas content to bring you a post on a very different topic – our Grand Glenora flip! I thought it was a good time to give you an update on how things are progressing and what we are hoping to tackle in the next month. I can tell you one thing for certain – this flip is going incredibly well!! Knock on wood but it is really flying by smoothly! And I don't want to get too ahead of myself, but this may end up being my favourite project to date! Eeek!
Ok, first let me show you some of the progress that has been made on the exterior so far: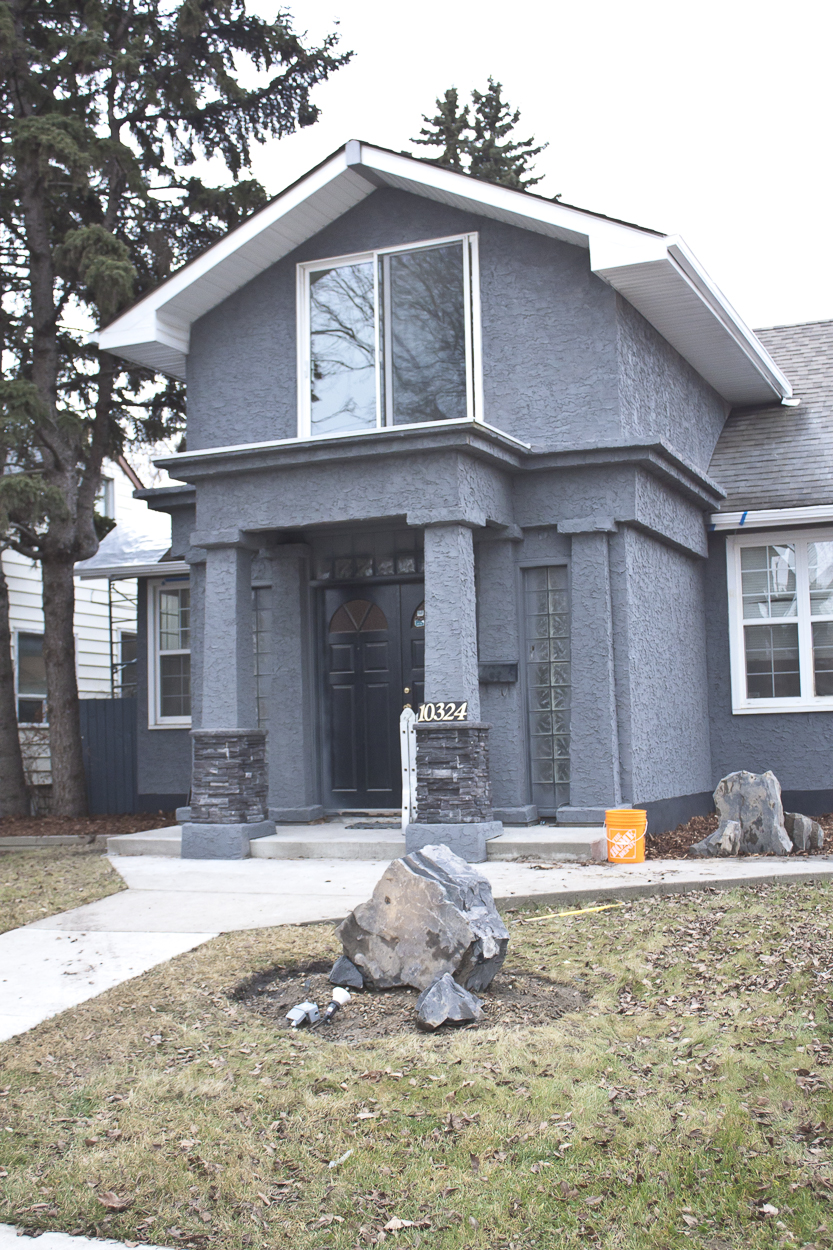 We decided that the old paint on the stucco had to be changed – it was just too purple. We were blessed with some warm weather and so we painted the whole house a much darker, richer (and less purple) grey. We also added some gorgeous stacked stone on the back of the house and the front pillars, which really helped make them pop (in a good way!). The balcony is also getting an update – we have a new railing going in up there! AND, all of the soffits, facia and eavestroughs got a facelift too. No more green!!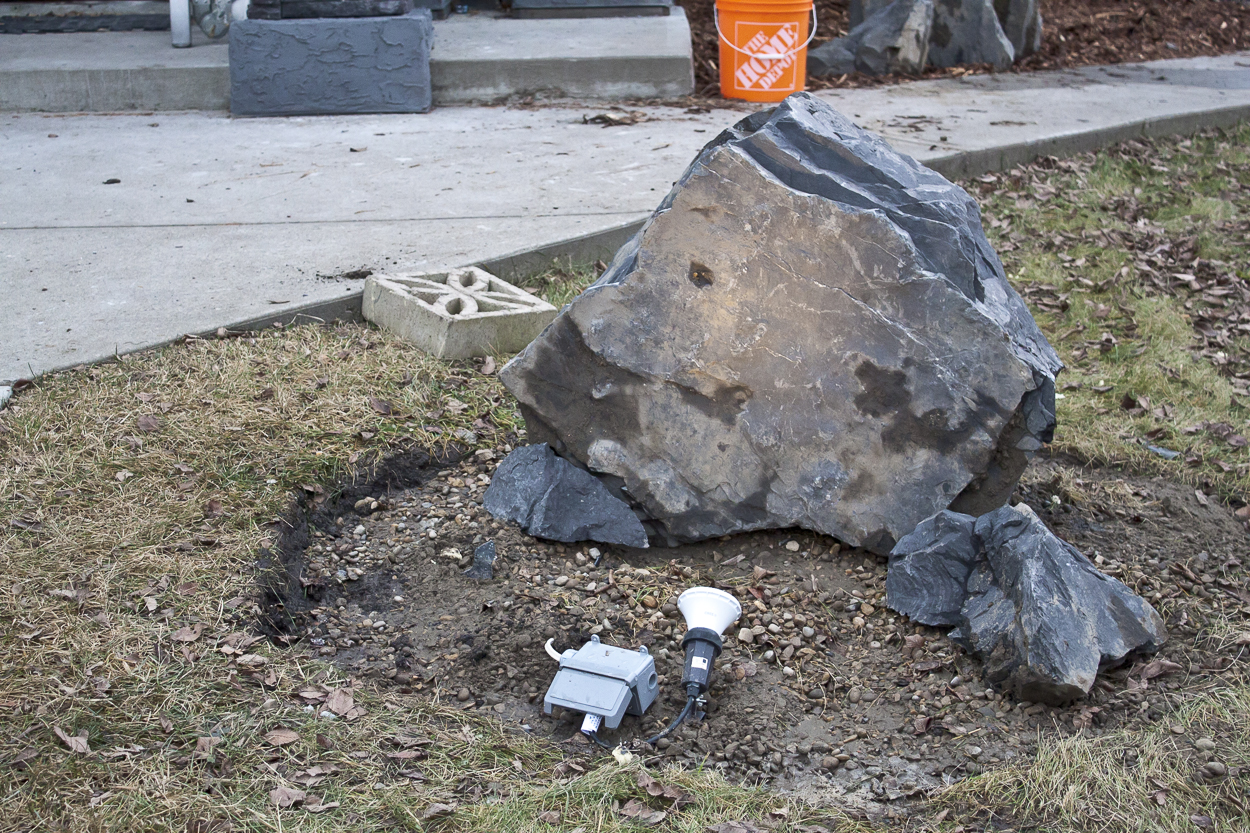 Dave did some great landscaping, which is unfortunately getting covered in snow now. But you will still be able to see this stunning rock lit up at night with the house numbers on it. We thought this was a huge improvement to that dated lamppost.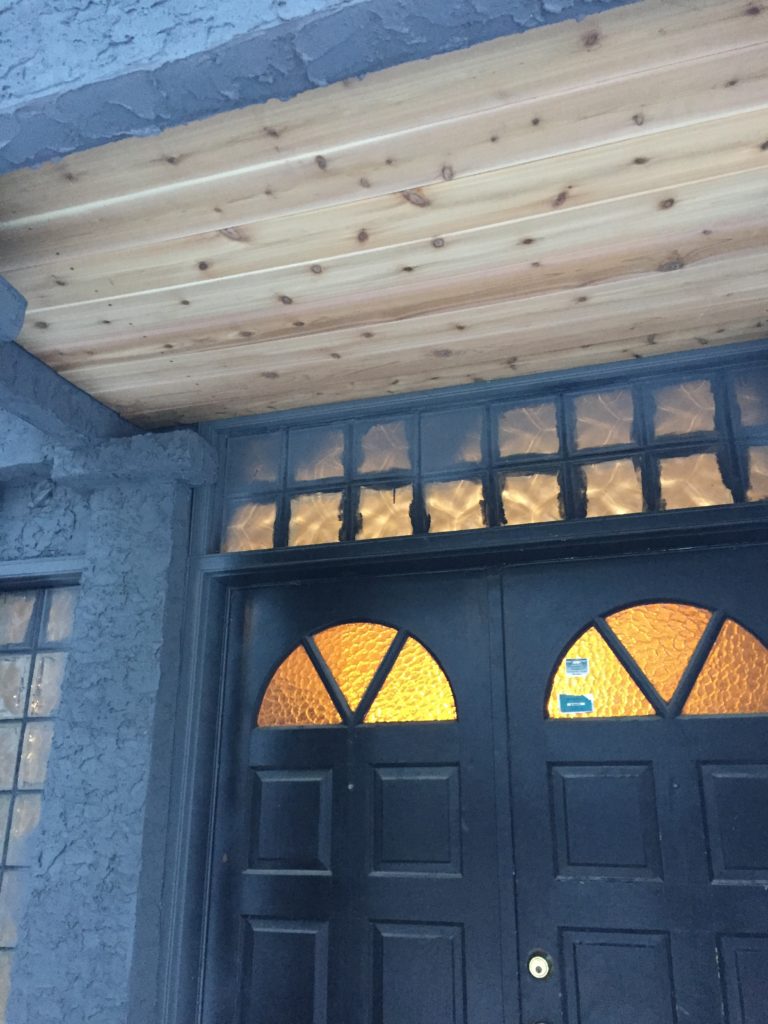 We've also added some lovely cedar accents to the front entry. The step is now cedar, as well as, the ceiling above.
Plans: New front doors are coming, no more glass block (thank god) and we will have some new outdoor sconces up too!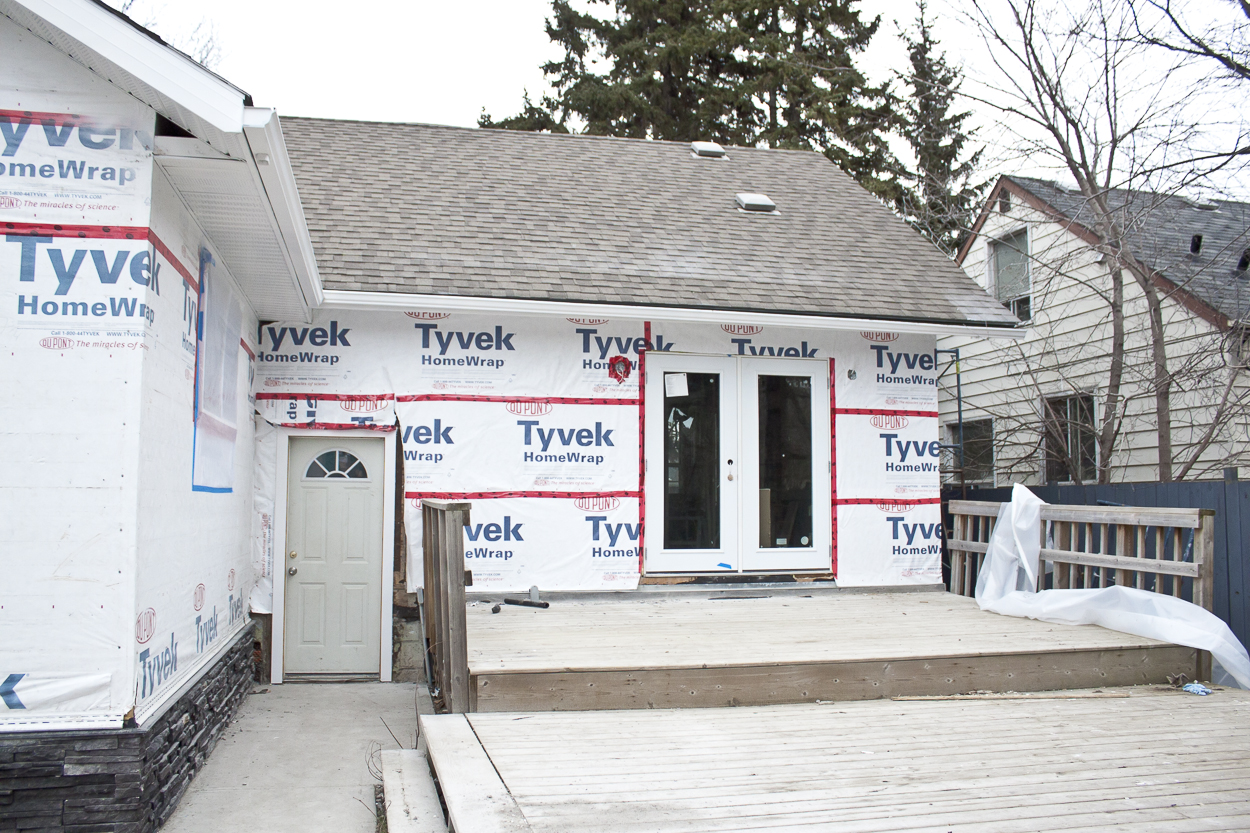 On the back of the house you can see our brand new french doors that lead out from the kitchen onto the deck. We ripped off all the old siding and have started to replace it with something that better matches our new stucco colour.
Plans: Finish the siding and improve the deck before the weather turns completely! Spruce up the back door too.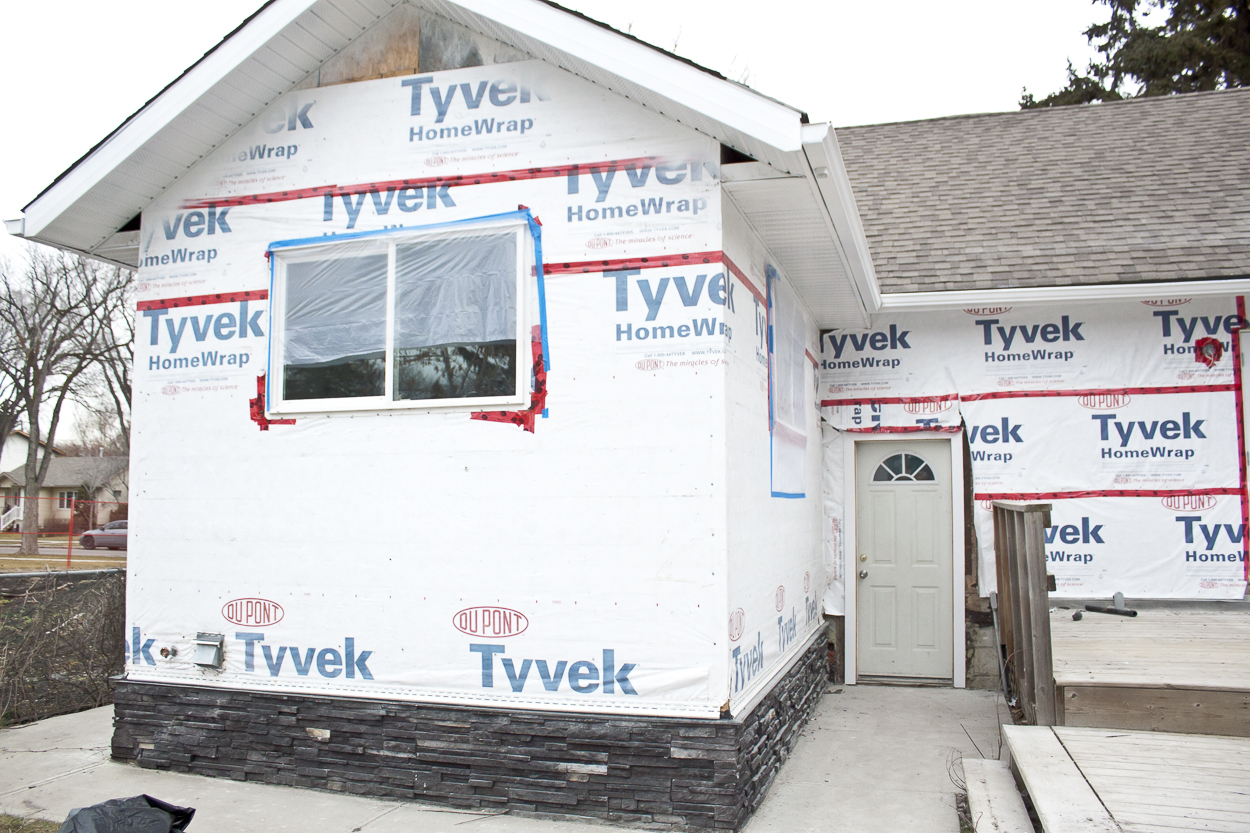 Some of the biggest progress we've made has been all the "behind the scenes" stuff. We had to change a lot of the plumbing and electrical in the house since we basically created a whole new floor plan. In the upstairs bathroom (I'm calling it the master), we wired for potlights and opened up the flooring to allow for all the new plumbing.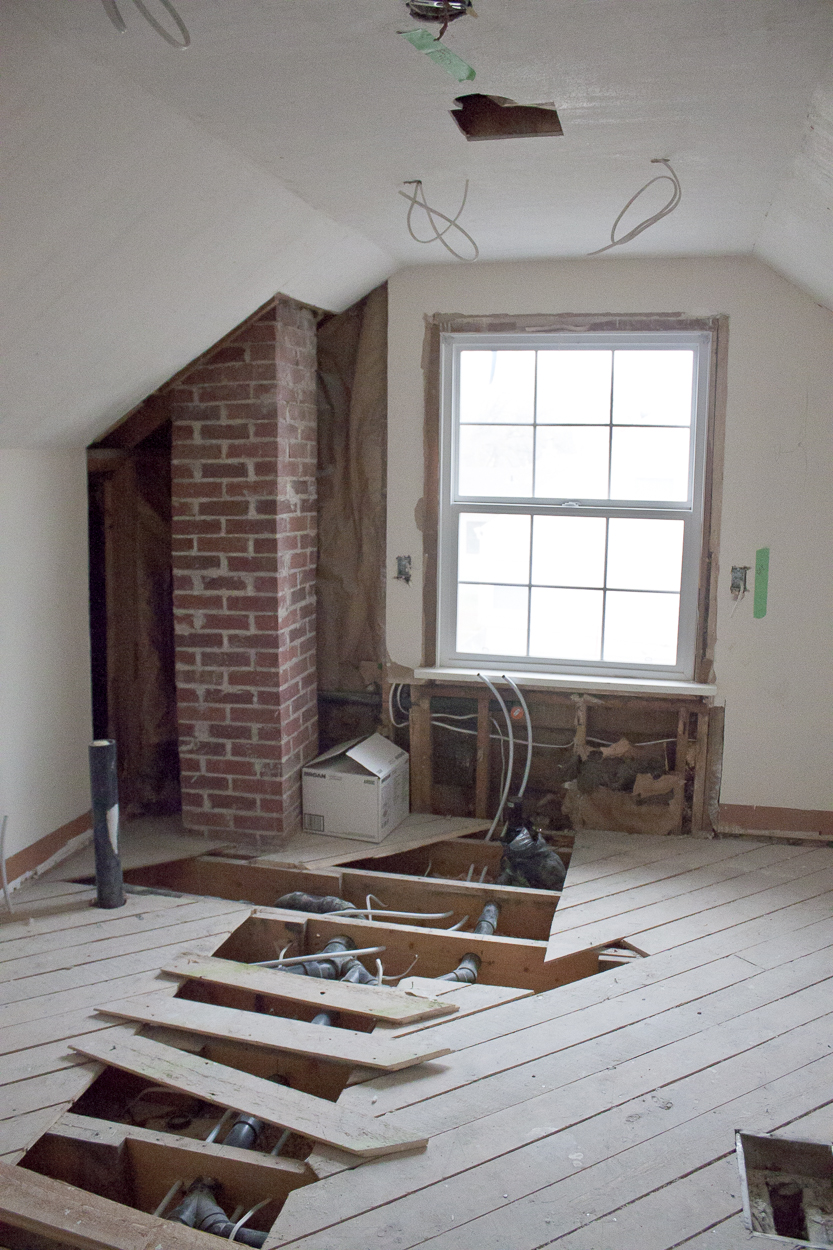 Our shower is going to be massive here! Ryan has already started to work on the bench that will run the length of the shower.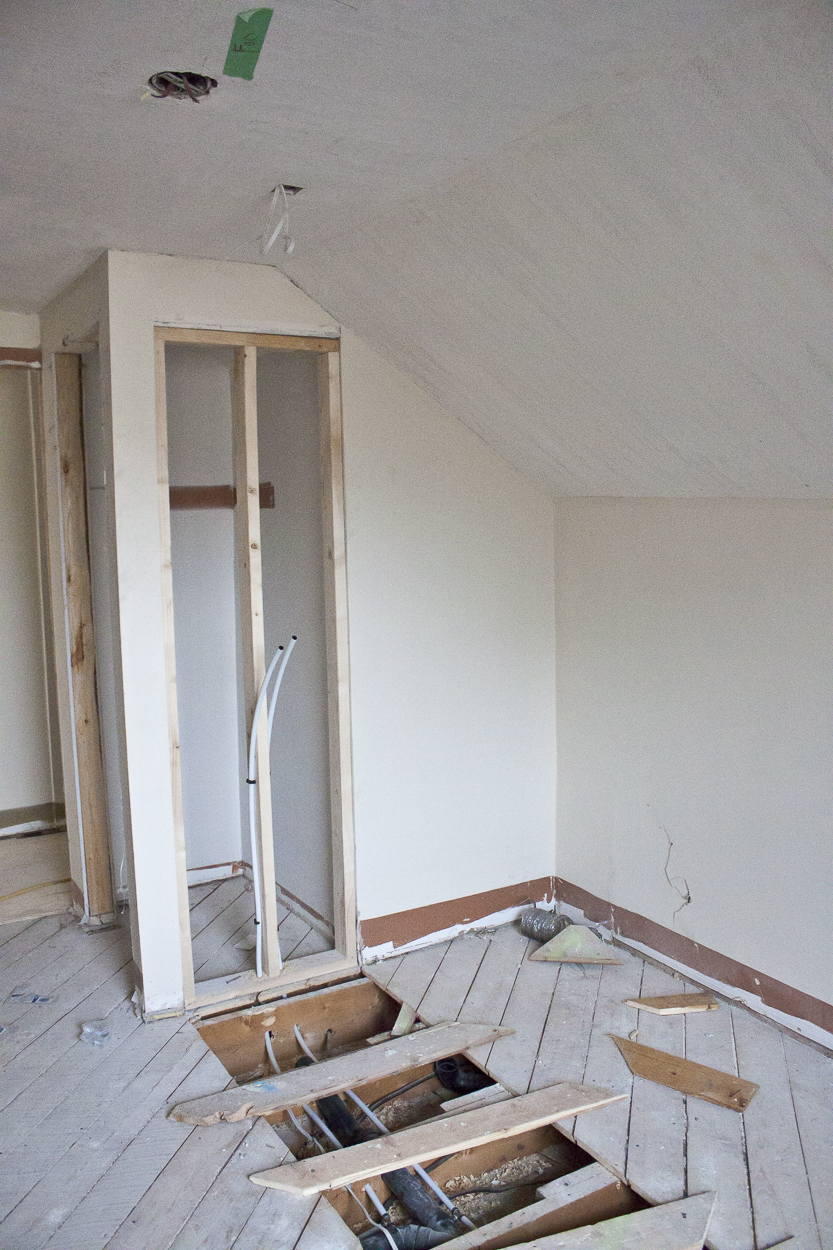 Plans: I need to choose the right vanity for this space since we are working around this window. I didn't want to lose all the natural light so I got a little creative! Excited for you guys to see it actually. We bought a gorgeous vintage claw foot tub that will be the perfect addition to this bathroom as well.
On the main floor, we have made some huge progress. We relocated the fireplace to the other side of the living room since it made more sense to have the dining space adjacent to the kitchen. The beam went up so we could completely open up this space…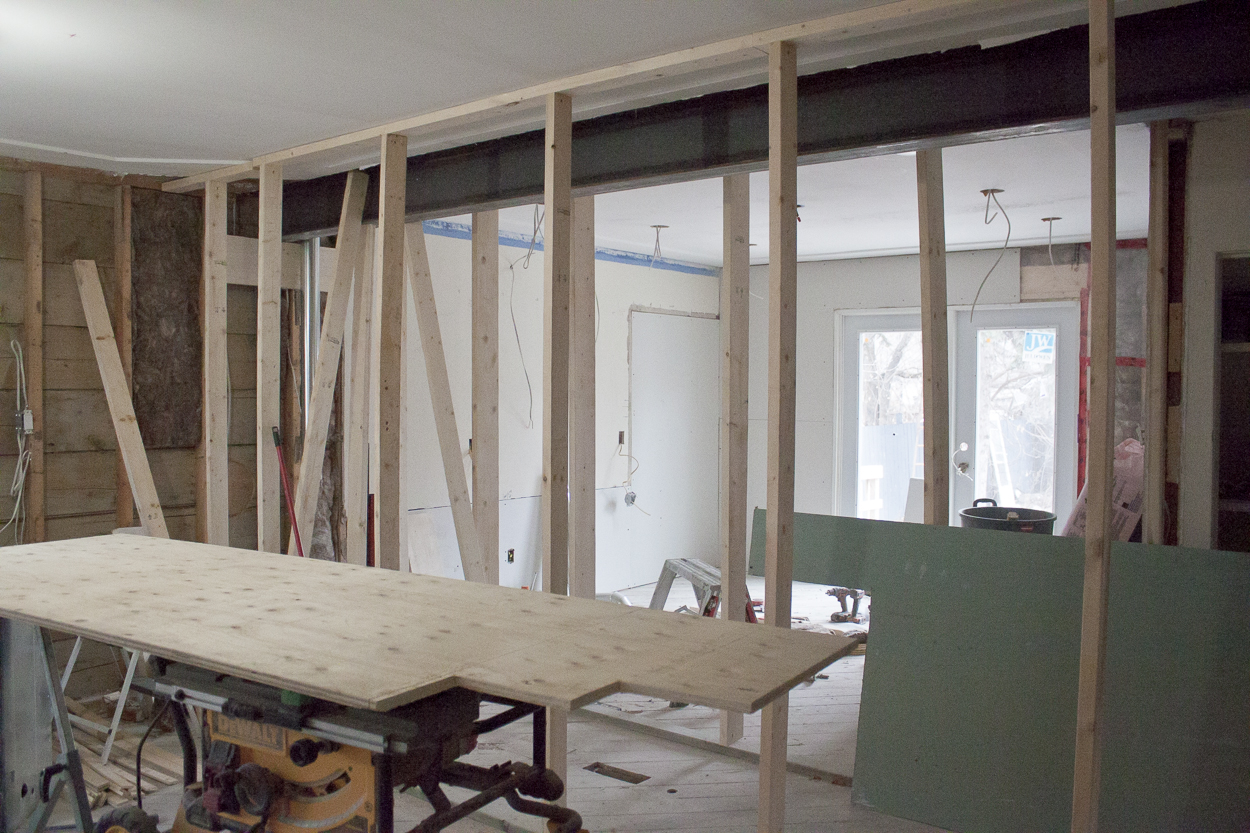 …and the result is amazing! We now have a completely open space to work with!!
Plans: Obviously there is A LOT more to do in here. But, we have already gotten our hardwood delivered and the kitchen cabinets are on their way. I also picked some incredible front entry tile this past weekend. We are working on some custom built ins around the new fireplace…which I will have to show you on the next update!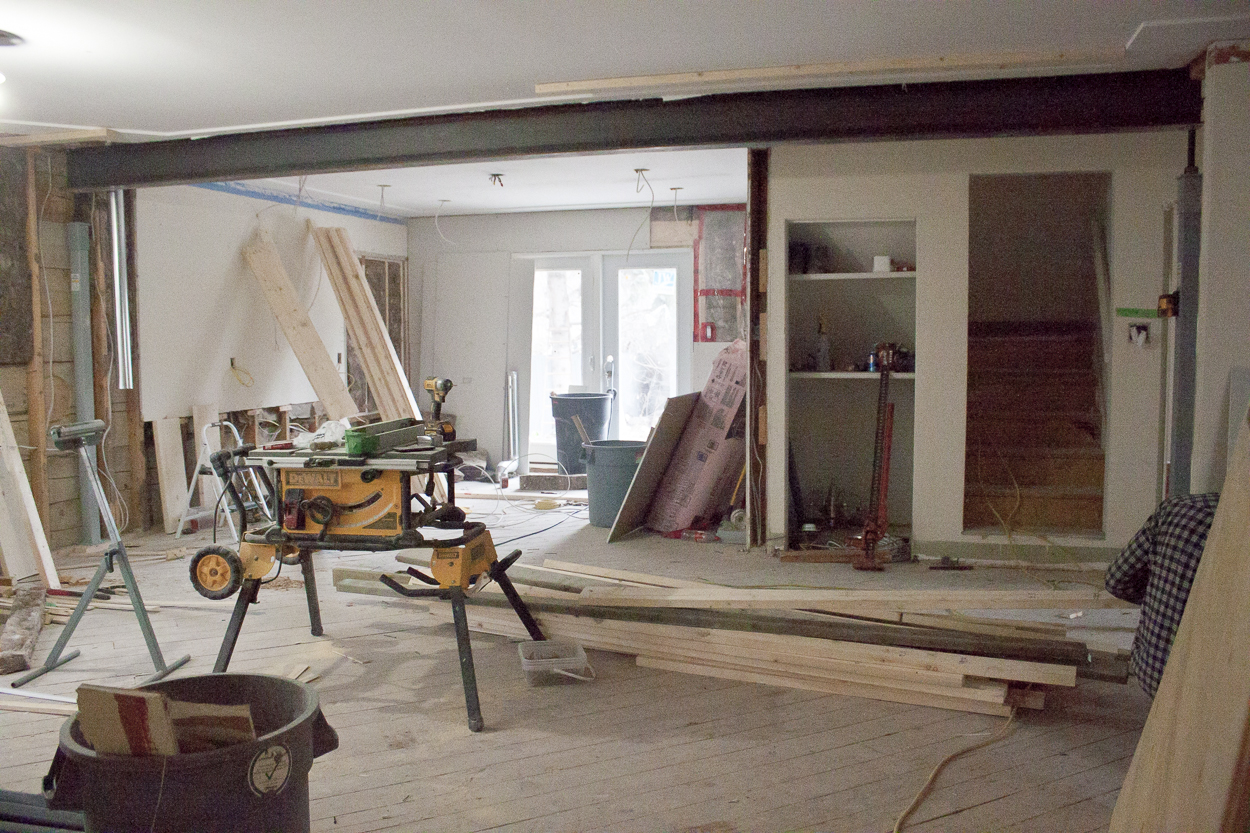 So there you go! I know it looks like we are a long way away but we have made some huge strides on the Glenora flip. I didn't take any pictures of the basement but it's also being completely transformed. You won't even recognize it, trust me!
I shared my kitchen plans a little while ago, and soon, I'll do the same for the master bath so you can see what I'm visualizing up there. And, of course, I'll continue to keep you updated now that we are ready for finishes and the fun stuff! Thanks for checking it out everyone!