I haven't hid my love for Mud Cloth, dedicating an entire post to the subject while I was decorating our master bedroom in the summer. The textile has been stealing the show atop many a couch or bed, and it seems like that isn't changing anytime soon.
Funny enough, until recently, I never owned any mud cloth! But thankfully that changed when I connected with one of my favourite designers and pillow shop owners – Danielle Oakey. I've long been a fan of her budget savvy style and her seemingly effortless e-designs. This lady knows design! When she launched her pillow shop on Etsy, it appeared to be the perfect fit. So much so, that she ended up having her own booth at Chip & Joanna Gaines' Silobration! She's been to Magnolia Farms people!!
Danielle's pillow shop has such a wide range of mud cloth options – from indigo to white & grey, colourful Hmong to plain stripes. Or if you're like me, you love the traditional black and white combo. I love these pillows so much, it's been hard to decide just where they work best in my home…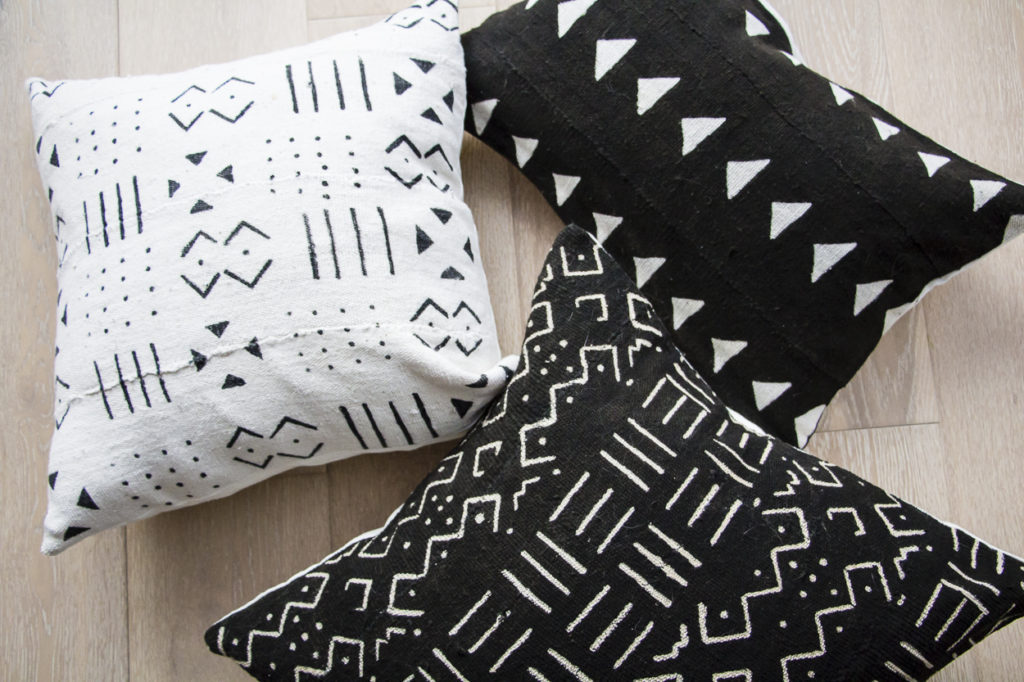 I think my favourite mud cloth pillow location is on our new sofa in the living room. The black and white pairs perfectly with the caramel, and I could even add a punch of colour if I'm feeling wild and crazy!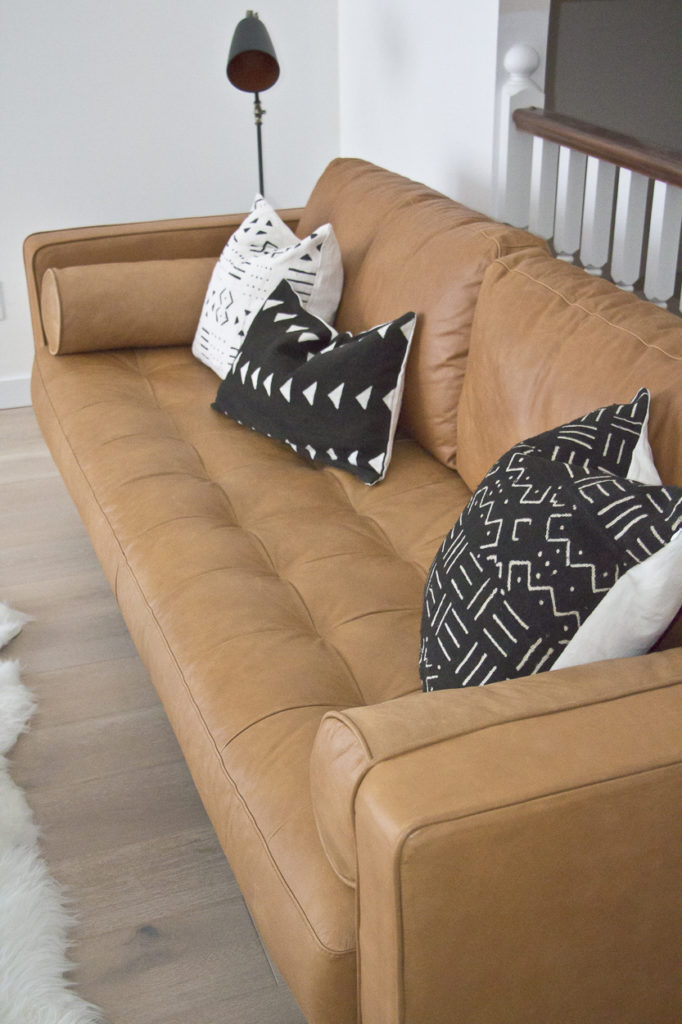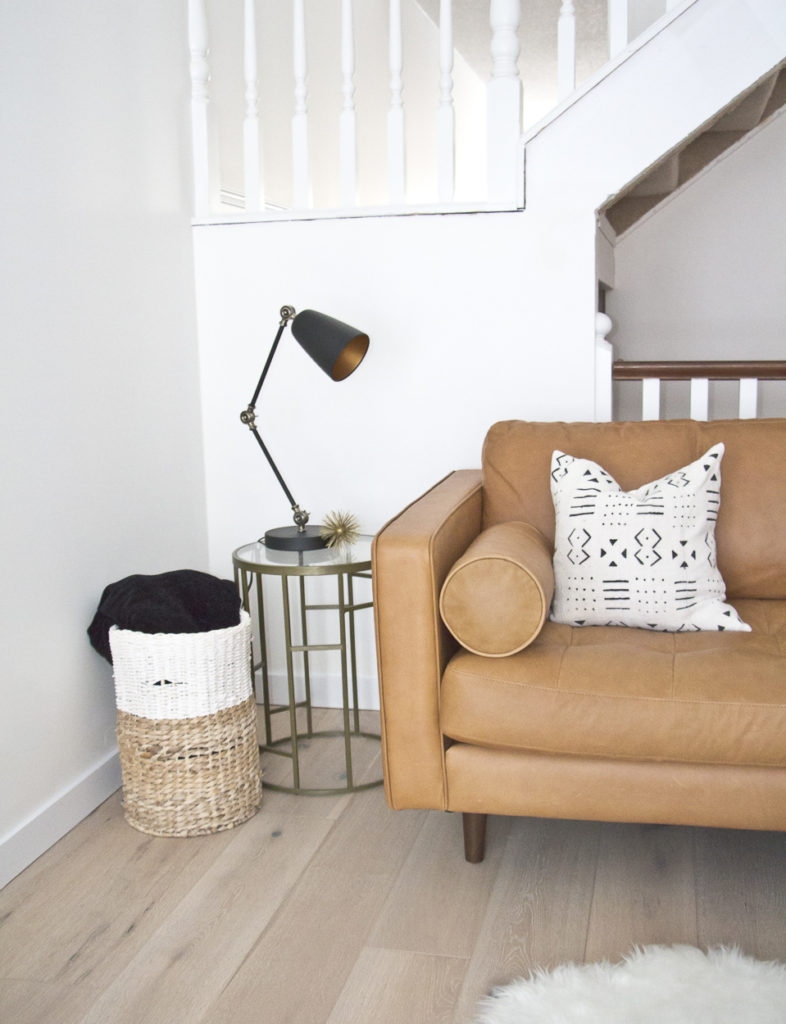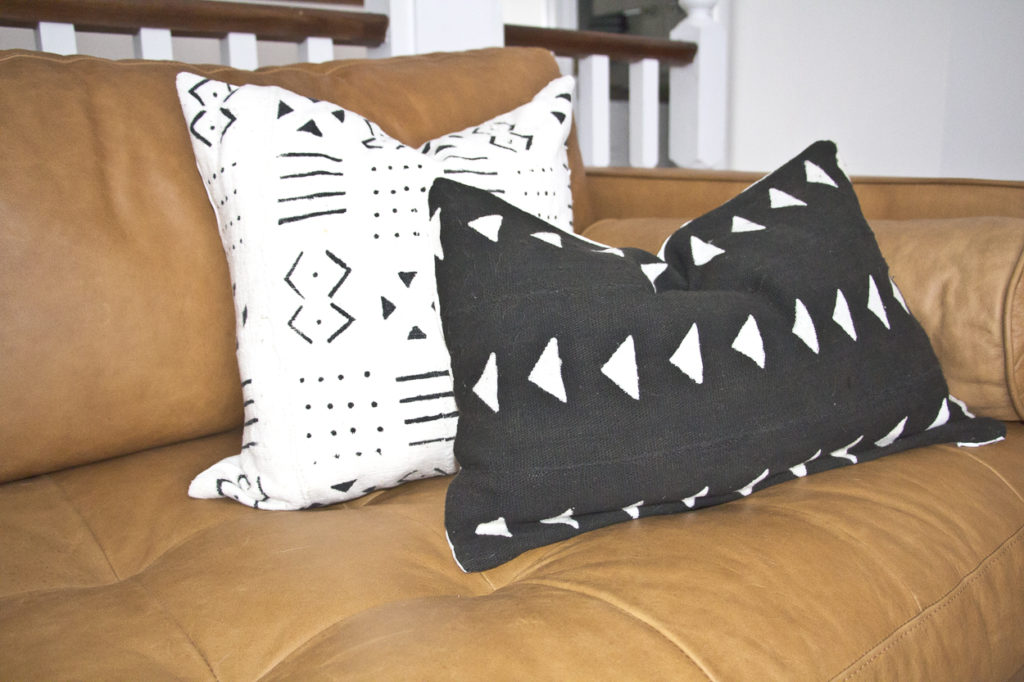 Or, these babies look absolutely gorgeous in our master bedroom that's already very monochromatic and simple. The patterns on the pillows add just the right amount of interest.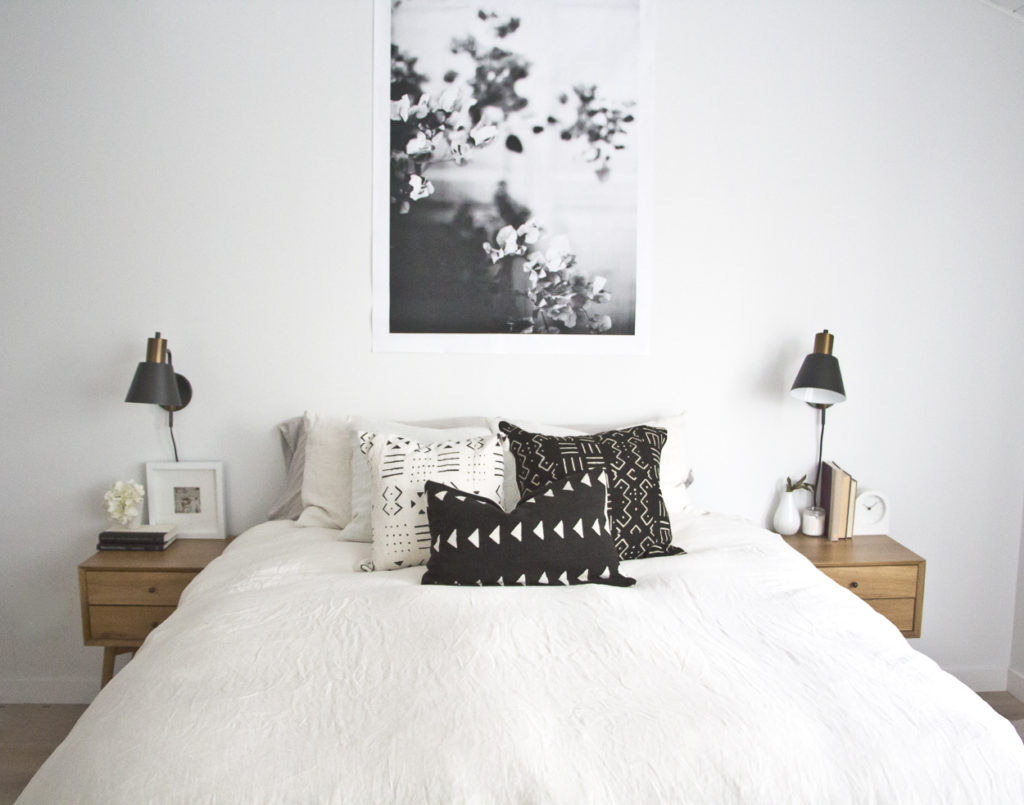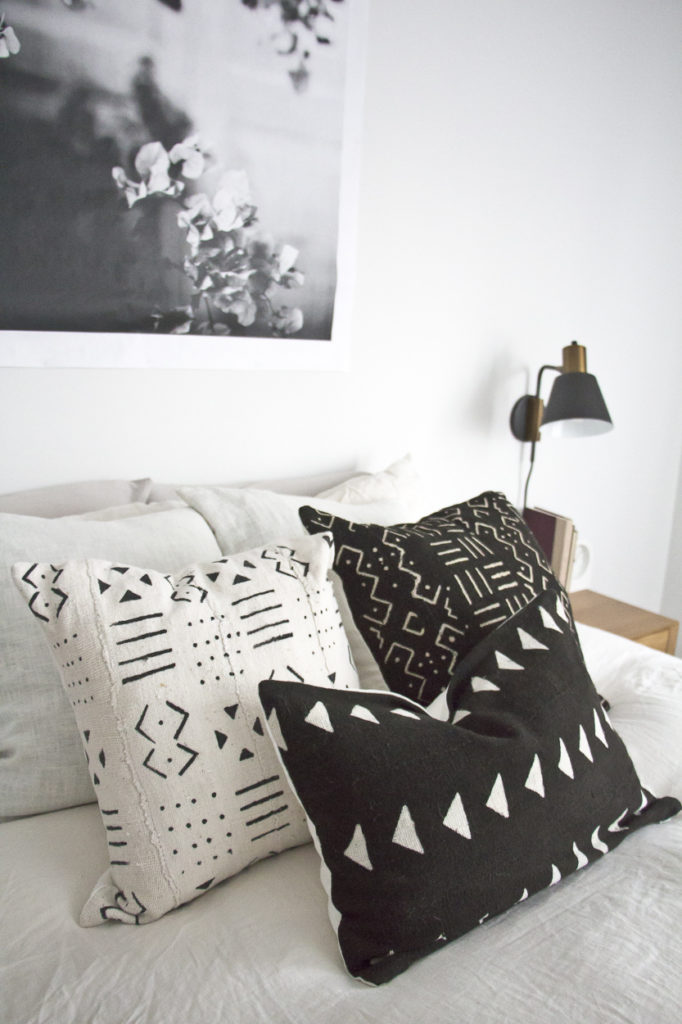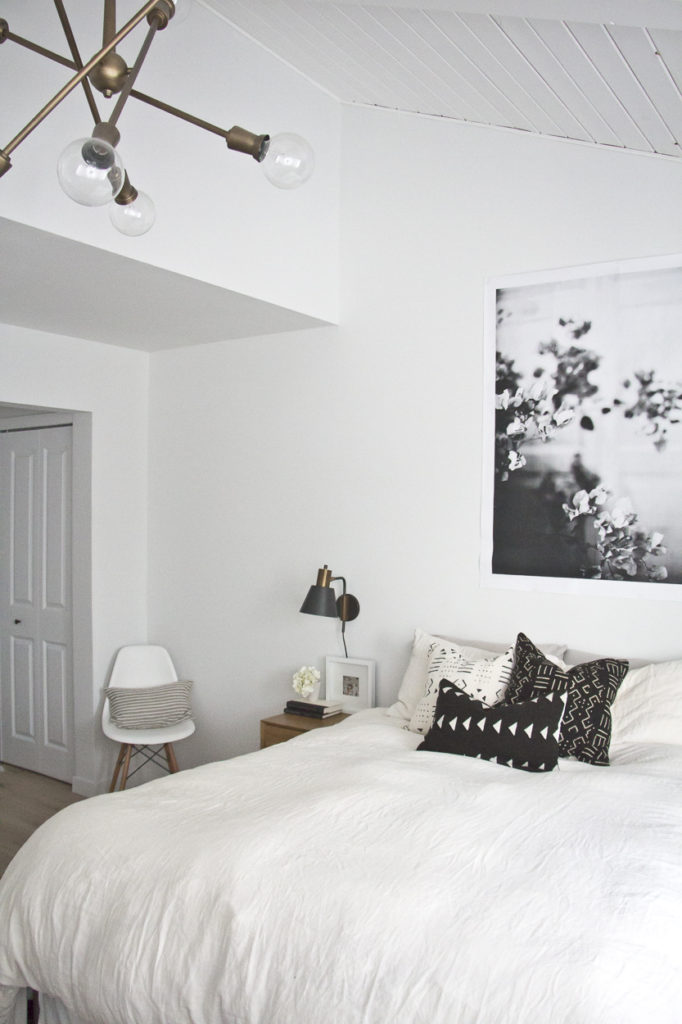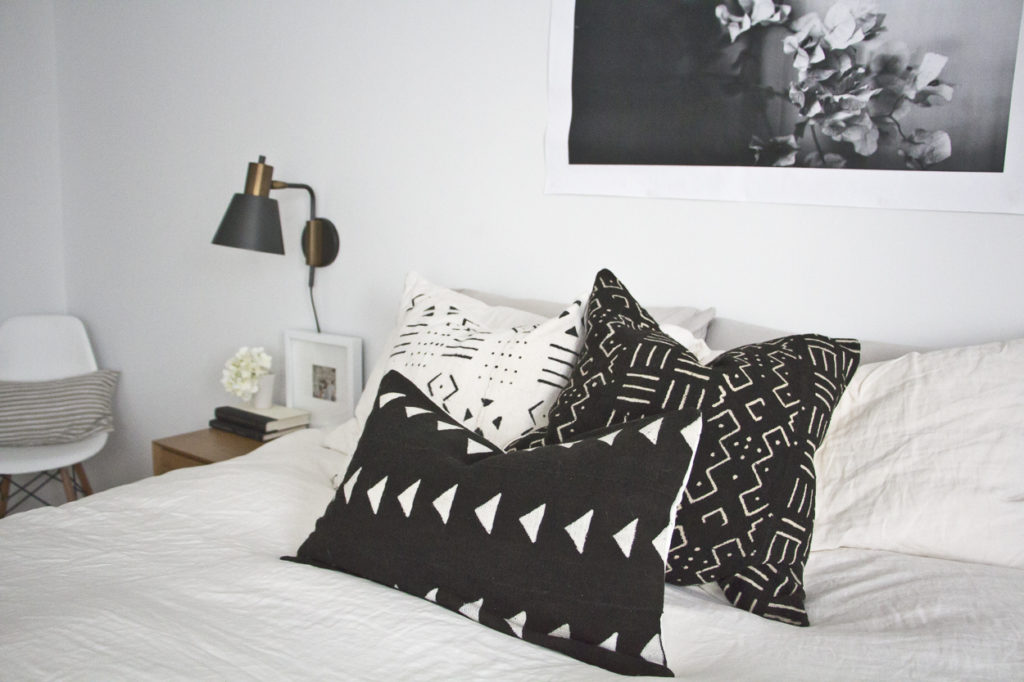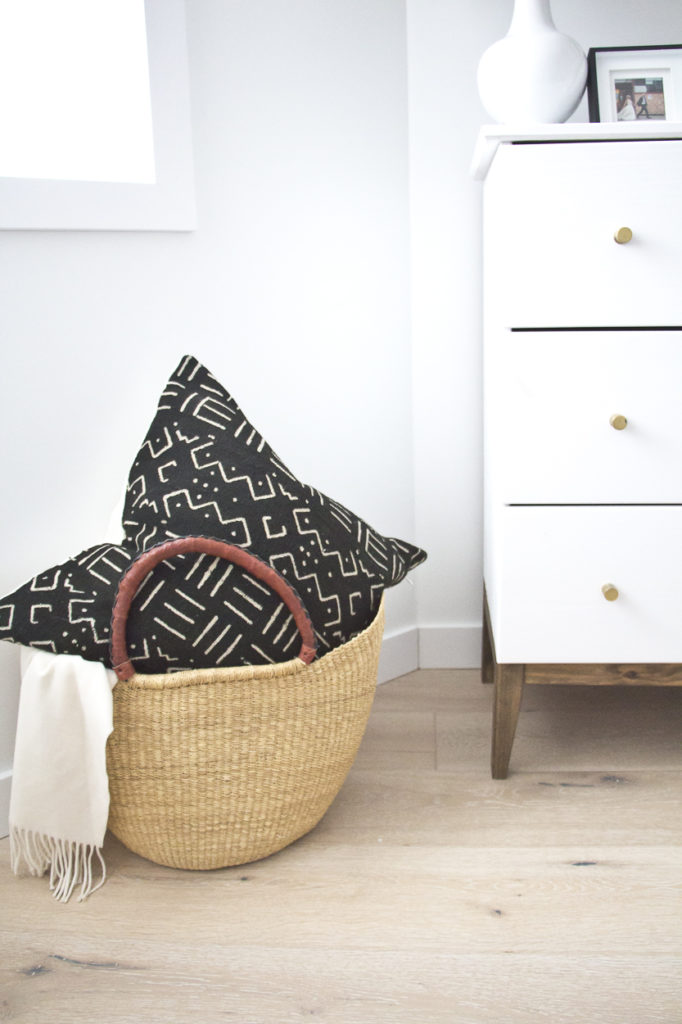 I even tried the white mud cloth pillow in the nursery (full reveal coming very soon!) and absolutely loved it!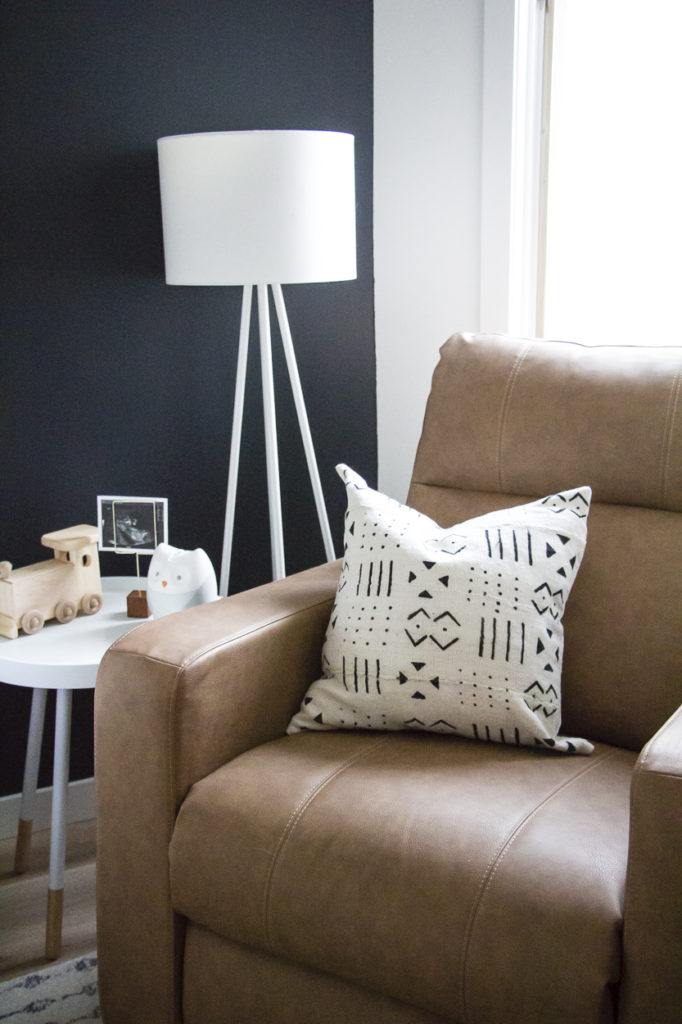 I know that pillows in the crib are a no no when baby needs to sleep. But, for now, there's nothing wrong with adding a little softness.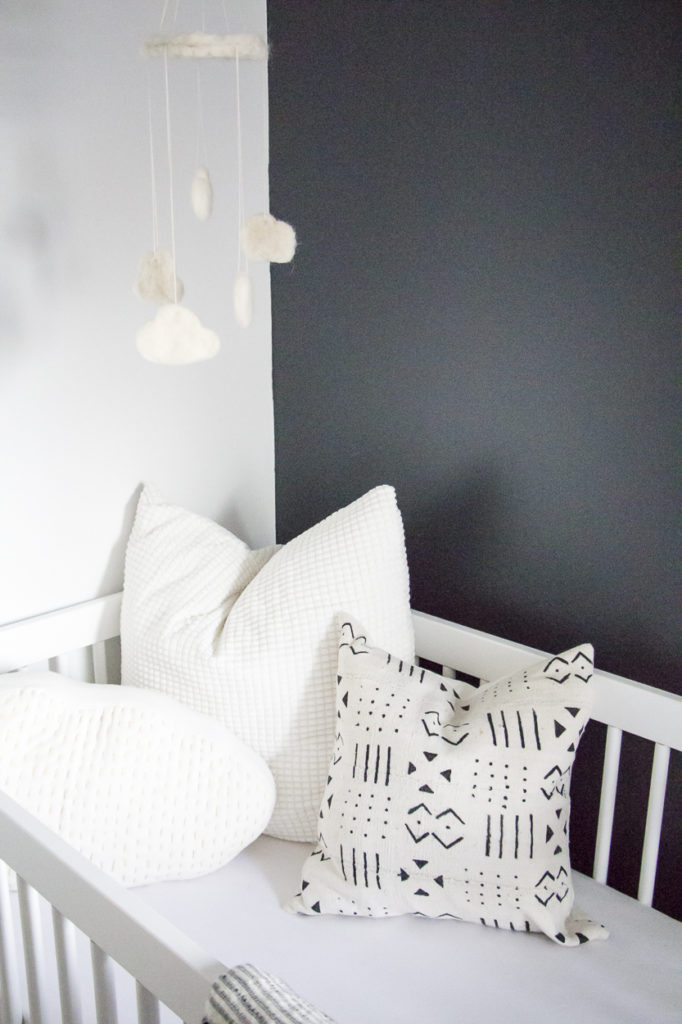 Which location is your favourite for these mud cloth pillows?! I seriously can't decide!
Also, make sure to pop over to see all the new pillows Danielle has in her shop. Here are a few of my current faves: