I know a lot of you have probably already started your holiday gifting (keeners!) but because I was taking a much needed break with family and friends, I'm slightly behind on my shopping…and decorating…and all things holiday! Whoops!! But now that it's officially December and all our travels have concluded, I'm ready to get the season swinging. And what better way to do that, then to get started with a fun holiday gift guide for the little ones in your life.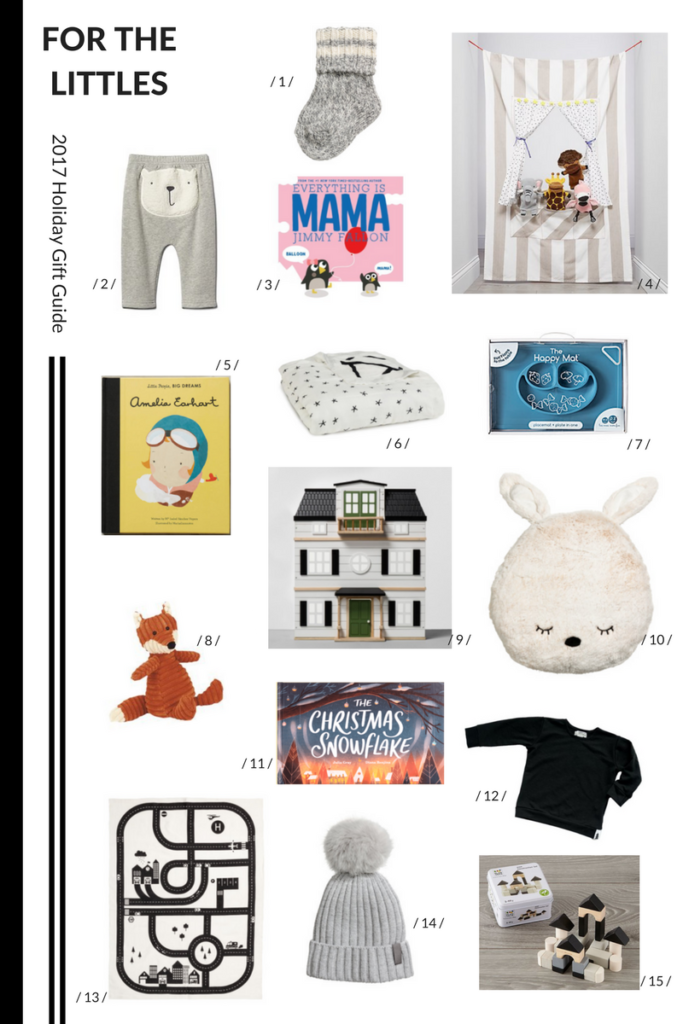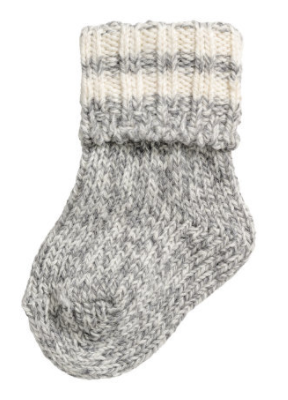 1 / Cozy Socks / I love mixing in a few cozy or smaller items into my littles' gifts. A pair of wool socks does the trick nicely!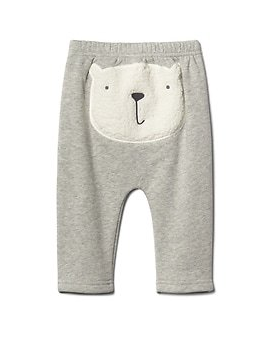 2 / Grey Pants / Boy or girl, a sweet little bum detail like the one on these pants is just too cute. And themed perfectly for winter.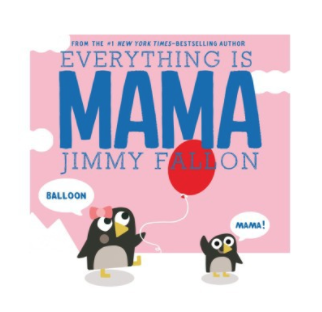 3 / Everything is Mama / Jack already loves his Dada book by Jimmy Fallon, so this one would be a natural winner. I'm excited to see which word he ends up saying nonstop but for now, it's a bit of both! (babbling wise)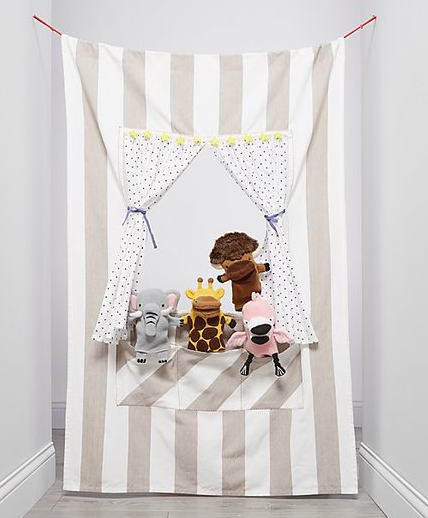 4 / Puppet Theatre / There's a few reasons I like this gift. The soft puppets are good for all ages – even really little ones – and then when they're older they can make use of the stage set up. Plus, it packs away so easily!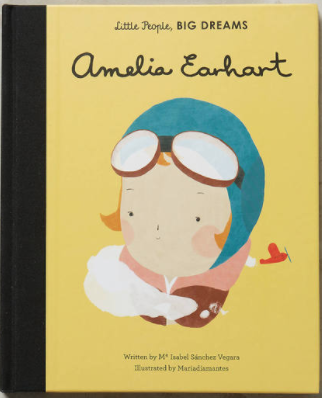 5 / Little People Big Dreams Series / I love the look of these books, never mind the fact that they are wonderful stories about incredible people.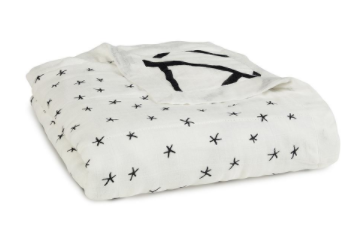 6 / Reversible Blanket / I love this brand a lot and this silky soft blanket would make any babe (and mama) happy and warm.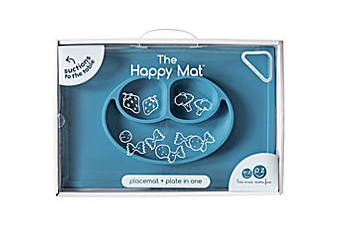 7 / The Happy Mat / An all in one place mat and plate that suctions to the table and contains (most) of the mess. Jack has one of these and as soon as he is more independent, I know it will come in handy.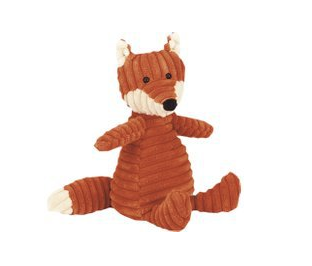 8 / JellyCat Roy Fox / There are a million stuffed animals out there but I like this one for its texture and colour. It's so cuddly and soft!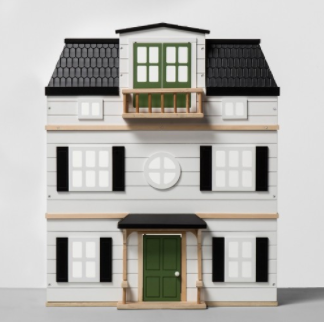 9 / Wooden Doll House / Never mind the kids, I want this one!! A wooden dollhouse from the Hearth & Hand collection is beautiful, classic and includes some adorable furniture pieces. 
10 / Kids Cushion / A decorative item and the perfect place to have a seat. The soft velour is cozy too!!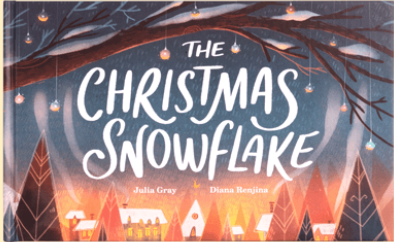 11 / The Christmas Snowflake / You might know the personalized book The Little Boy or Girl Who Lost Their Name. Well this one is the personalized Christmas story that relays the importance of family. It's so sweet!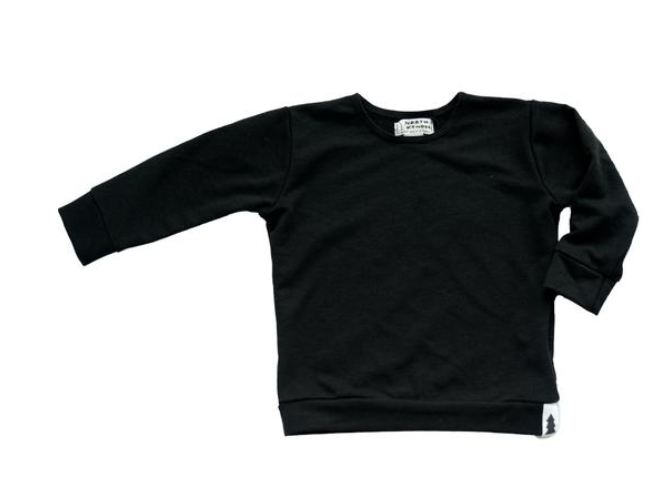 12 / Black Sweatshirt / From one of my fave local shops, this sweatshirt is stylish and incredibly soft. Jack has one already and I would honestly put him in it every day!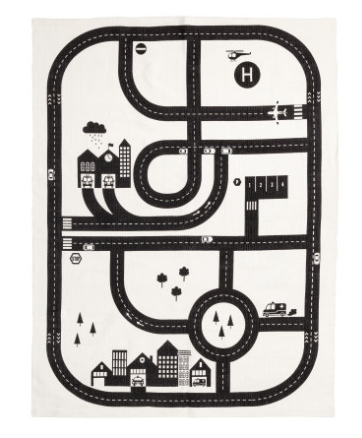 13 / Cotton Rug / I'm a huge fan of having rugs in every room, not to mention when they're interactive and cozy! I for see Jack loving something like this in the future.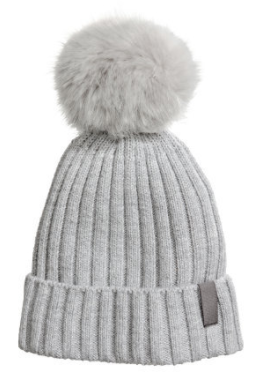 14 / Knit Hat / Winters get cold here and there's nothing cuter than a knit beanie WITH a pompom! I die when I see Jack in toques like these.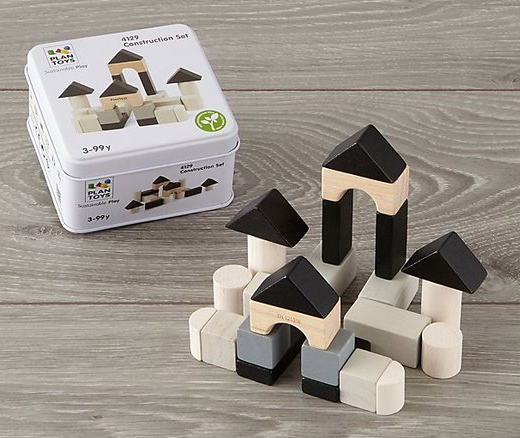 15 / Mini Construction Set / A great stocking stuffer! I love wooden blocks and these 24 mini ones are adorable.
Shop the whole holiday Gift Guide here or nab some more ideas in the Jack's picks shop section:

PS – Pop over to my Instagram today to enter to win one of these items!!