A little while ago, I introduced you to the Lady Laurier, our next big project. This one is our most ambitious house yet, because, if you remember, we are adding a second storey! It's been some time since I did an update so today I'm happy to finally share a little progress. I say little because, unfortunately, permits have been keeping us from going full tilt. But it is completely demo'd, the new garage is nearly finished and soon enough, we'll be transforming this home from a bungalow to a two storey. Check out some of the photos I snapped a couple of weeks ago: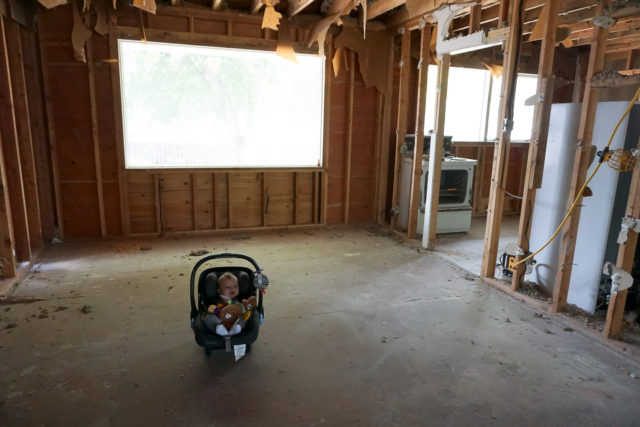 My little assistant is the sweetest. This kid is already a pro 🙂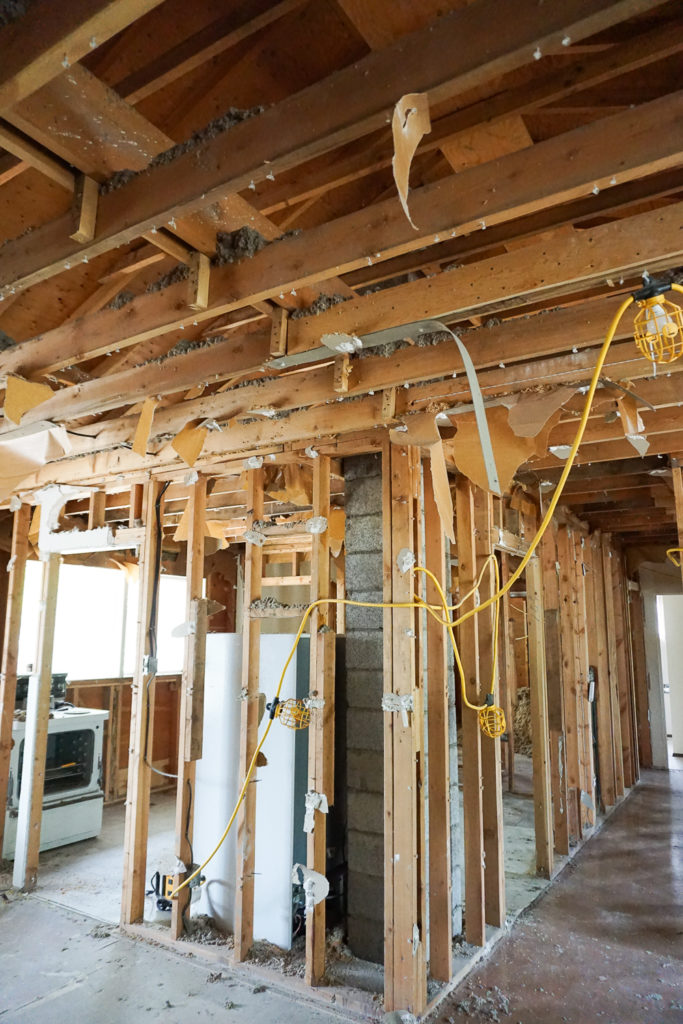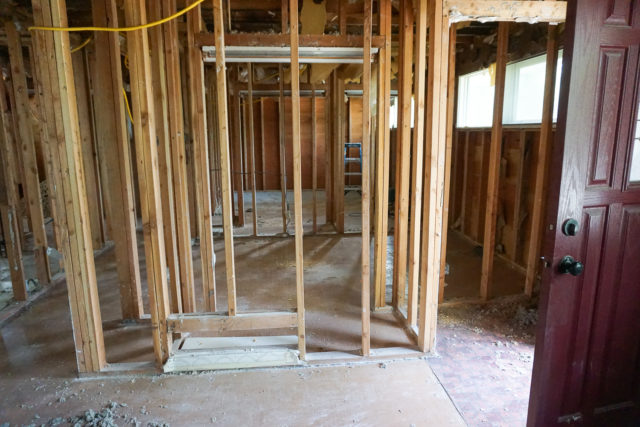 I love how you can see from one side of the house now to the other! This front entry will eventually lead into an office nook!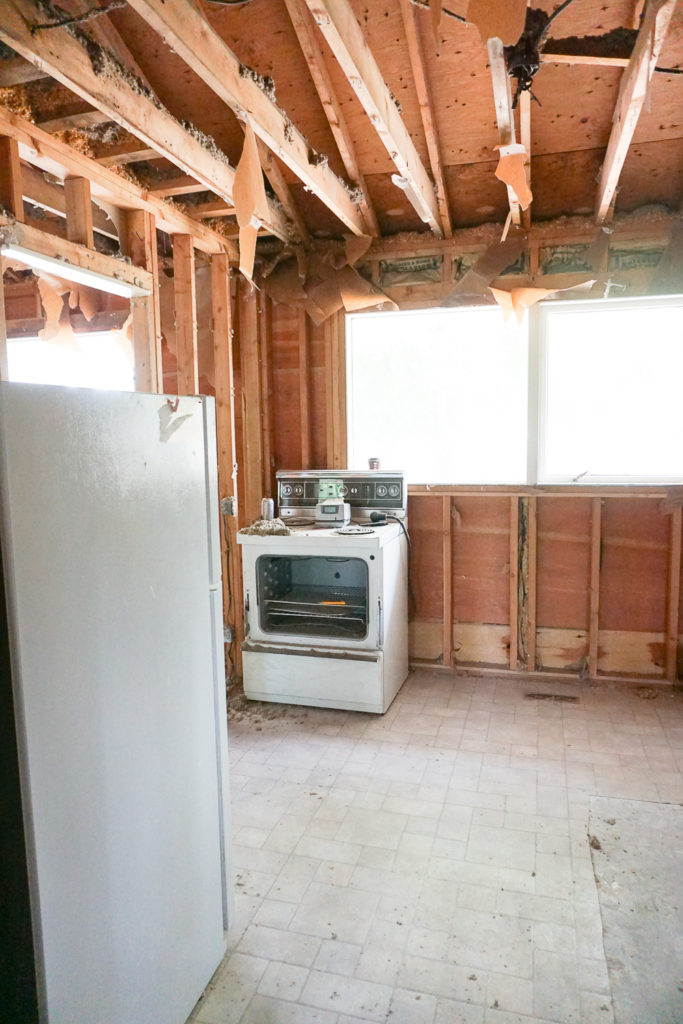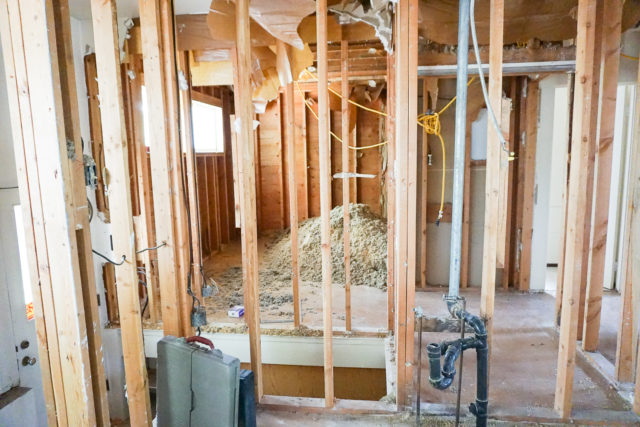 The back door will remain in its current location, but this is also where the stairs leading up will be. That back bedroom will turn into a mudroom/laundry area – something that I would LOVE in my next home.
And now!! For the exciting part!! I wanted to share our two layouts for the second storey. We had are dear friend Ashley Hutchison (who is very soon rebranding her website and going by Castilia Design Inc) do all of the drawings. She is mega talented in this department and we COULD NOT have done it without her.
Here is Option 1 – our first attempt. We initially thought that 3 bedrooms plus a master would appeal to more people. So this plan has just that:
Option 2 – we removed one of the bedrooms and revamped the space to accommodate a much bigger master suite: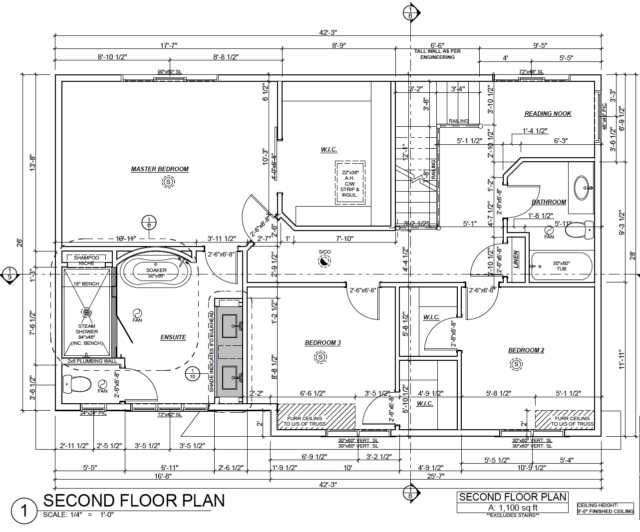 After polling all of our family/friends/followers, the consensus seemed to be the bigger master. We agree this is the better option, especially since we still have another bedroom/flex space on the main floor, plus an office nook off the living room. LOTS of space! Plus, when you're selling a house in this neighbourhood at this price point, you really need a spacious master and closet!
And finally, here's a rendering Ashley did so we could envision the exterior…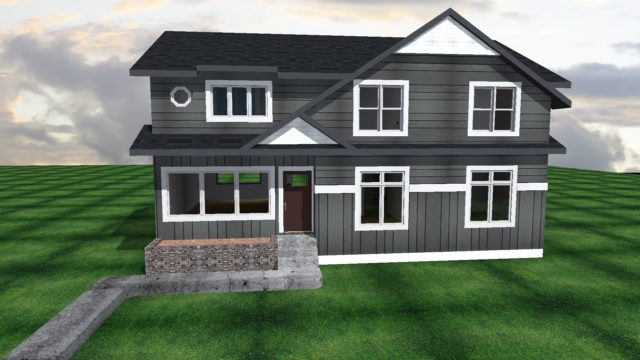 What do you think?! I'm looking forward to hearing your thoughts on our layout design. Also, check back next week because I'm going to share the design inspiration and mood board for our lovely Lady here. I'm SO excited for this one you guys!!!