I can't believe I'm saying this, but we are nearing the end of the Ottewell Oasis' journey. She is getting VERY close to the finish line and here I am JUST posting about the bathroom design! Geez! I apologize for keeping you on your toes, but better late than never, right?! If you've been following along from the beginning, you know that this house has always had some strong Palm Springs vibes. We decided not to fight it and went full mid century inspired (check out the main inspo post here)! Now, today, I'm not only revealing the design plan for the Oasis' bathroom (finally!!), but sharing lots of juicy mid century modern bathroom design inspo for you to soak your senses. And then, as a little bonus, I've found some really affordable matte black bathroom accessories that you can put in your back pocket for later! You're welcome!
FIRST: My current favourite mid century modern bathroom designs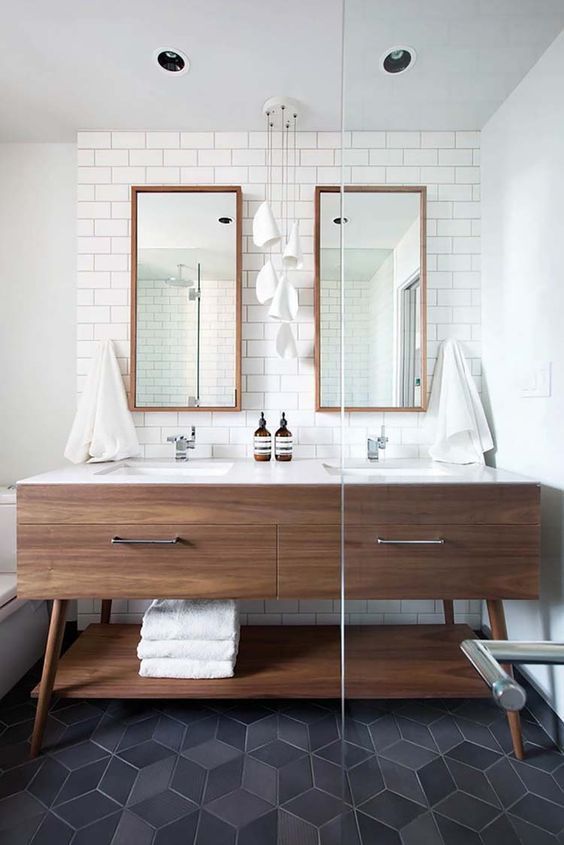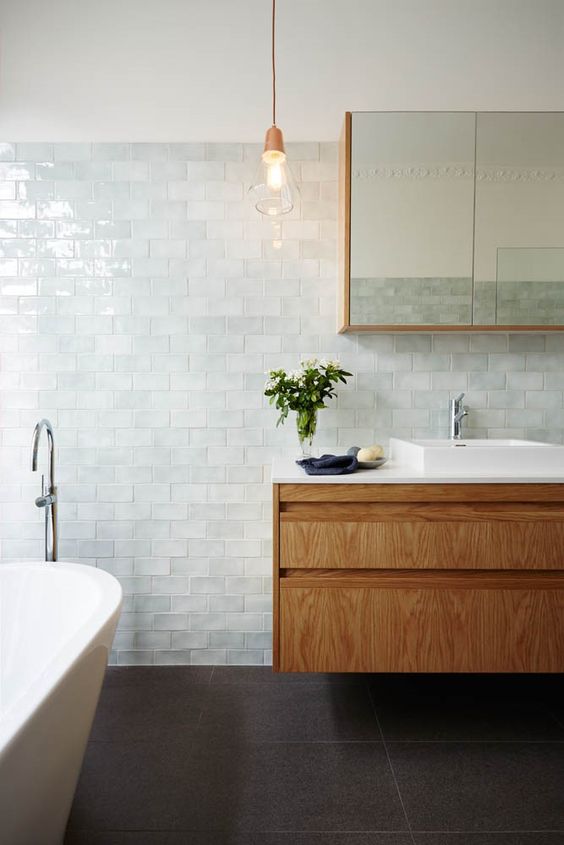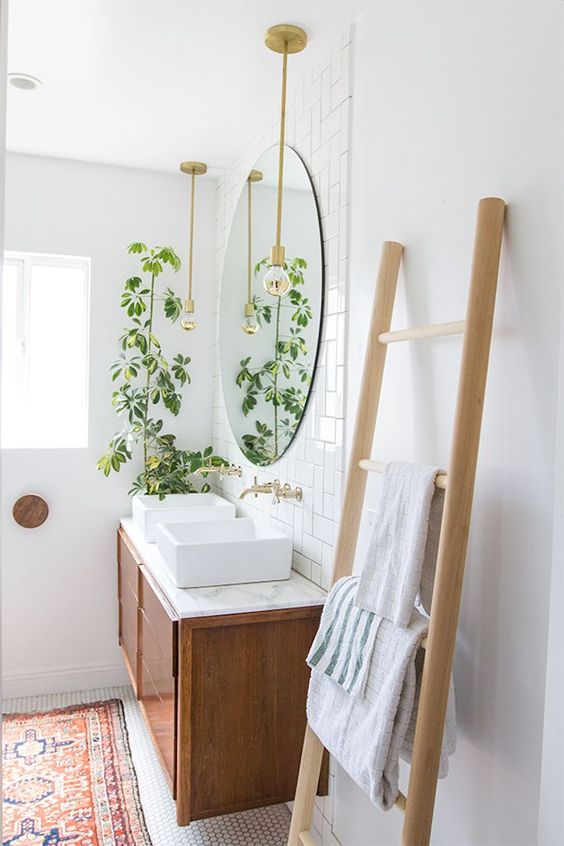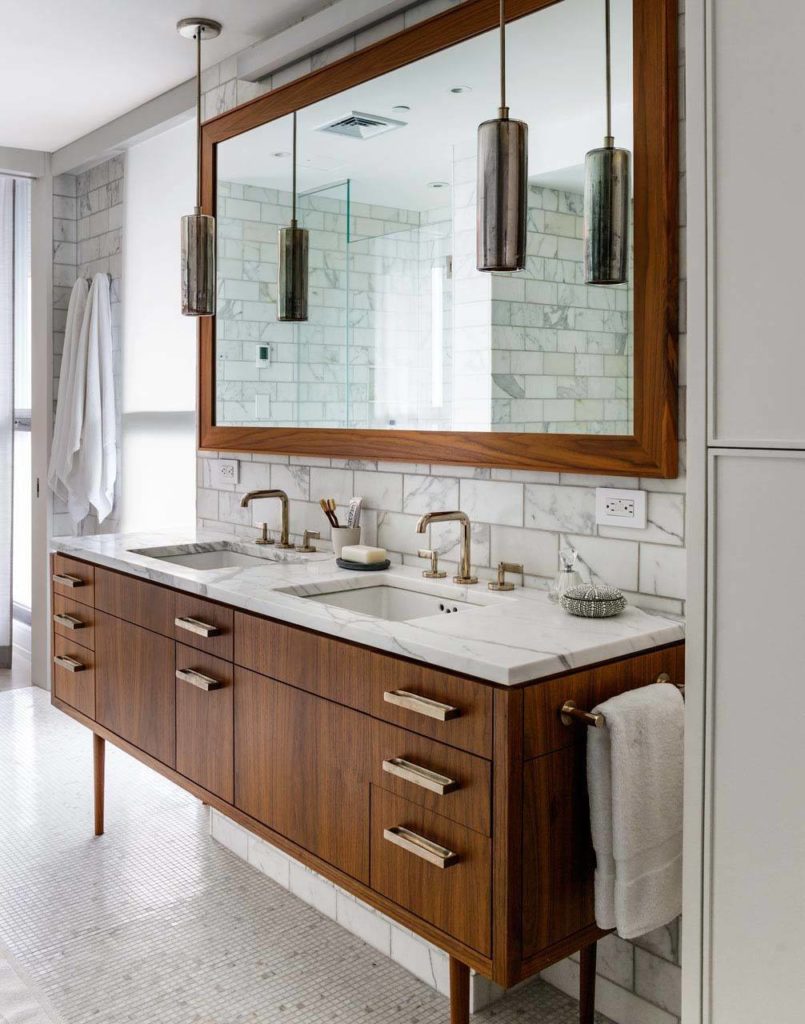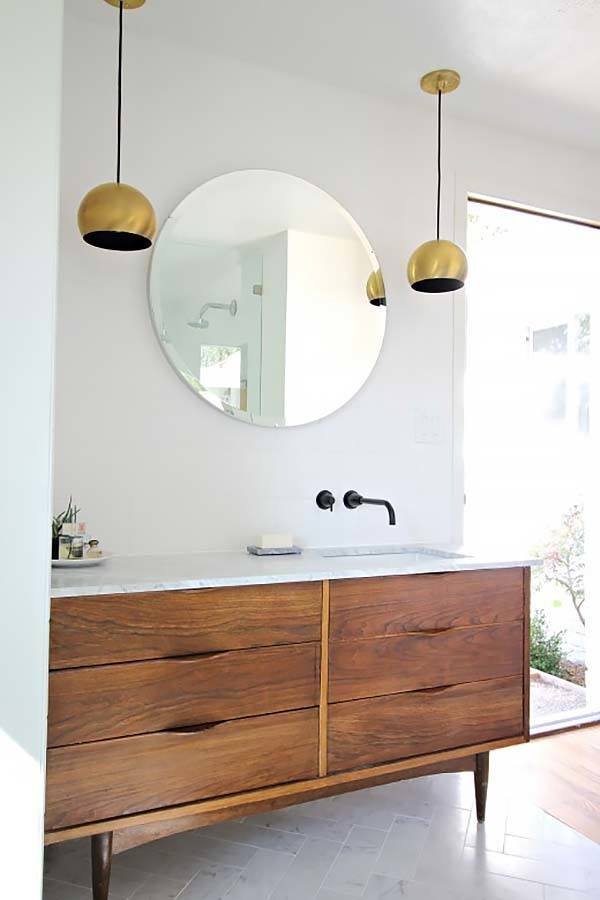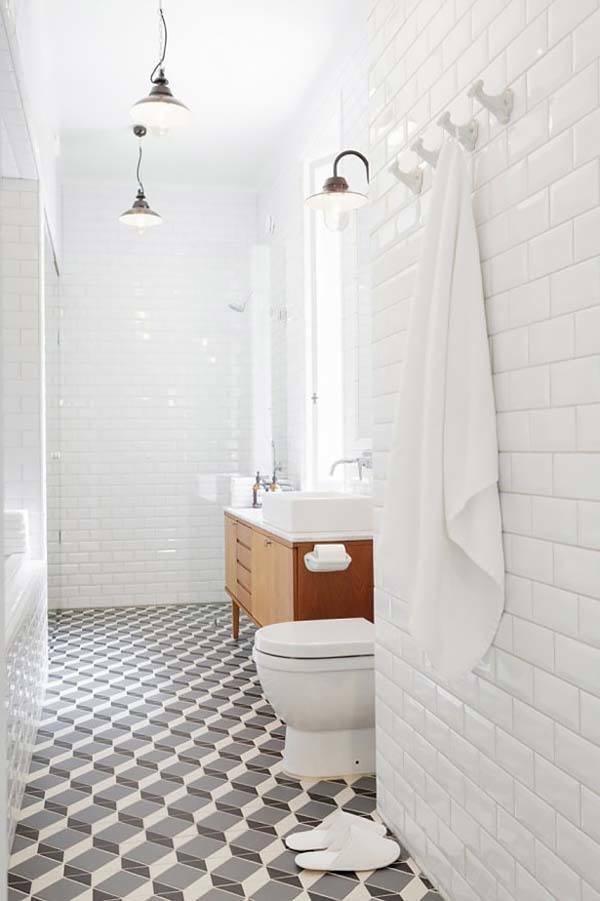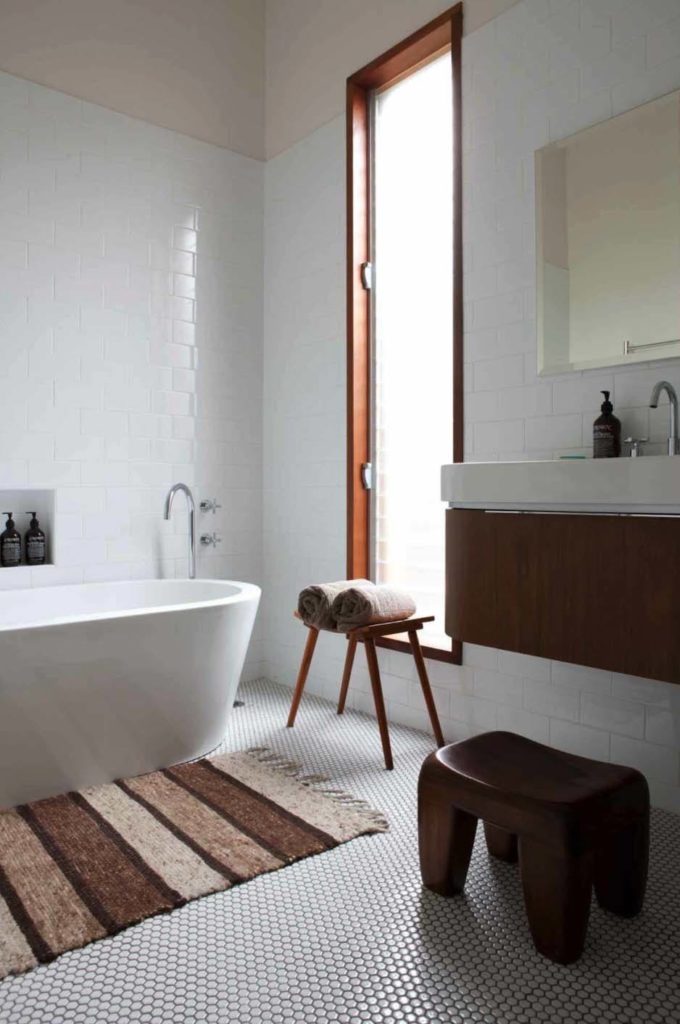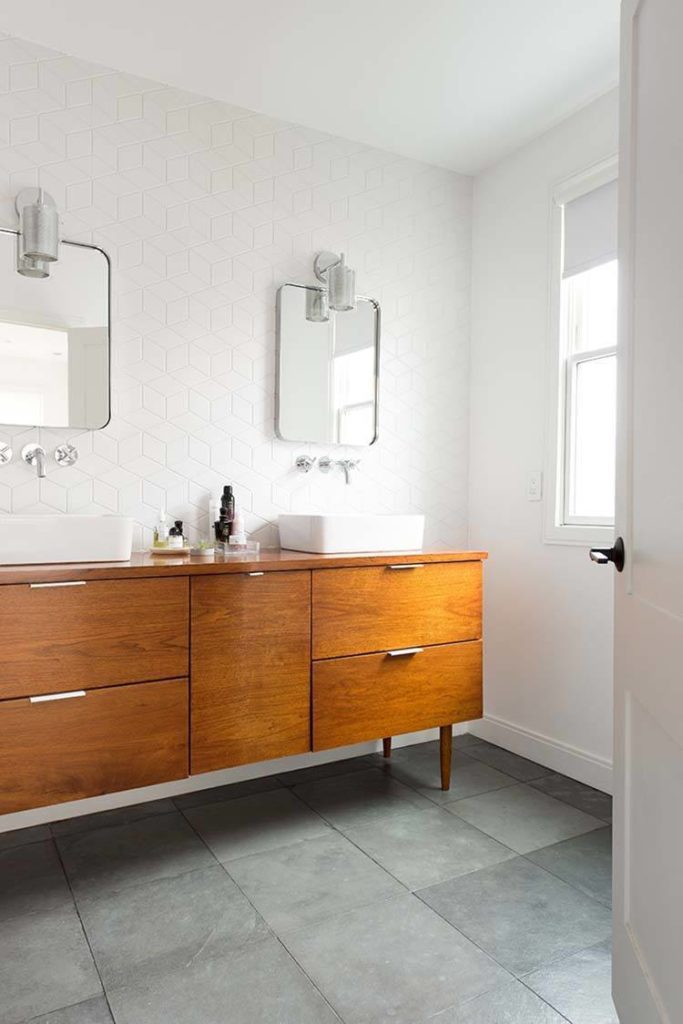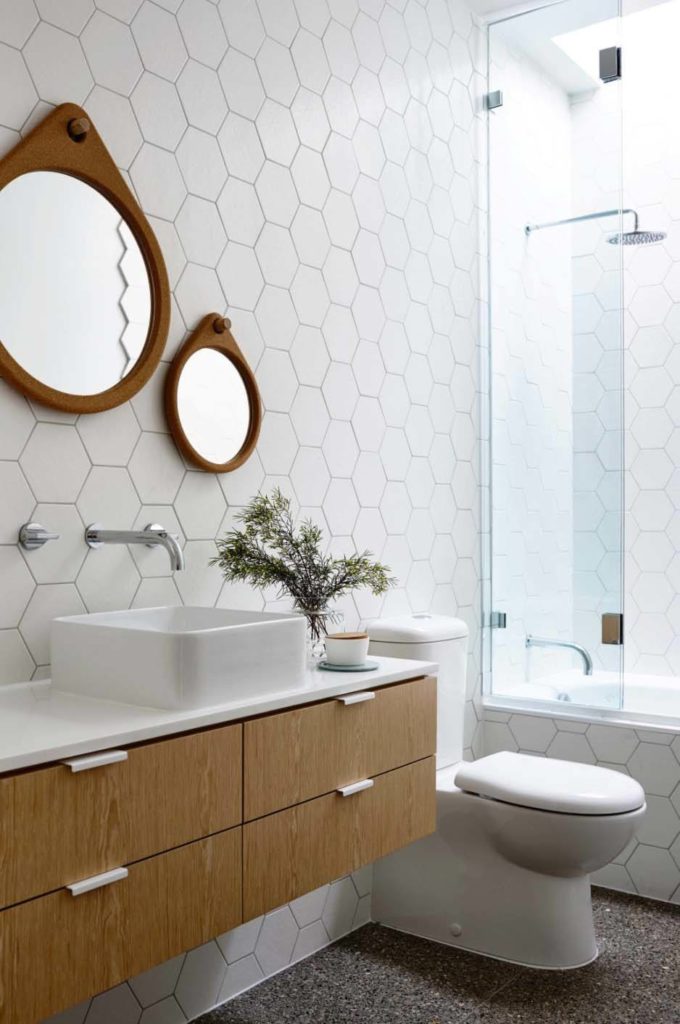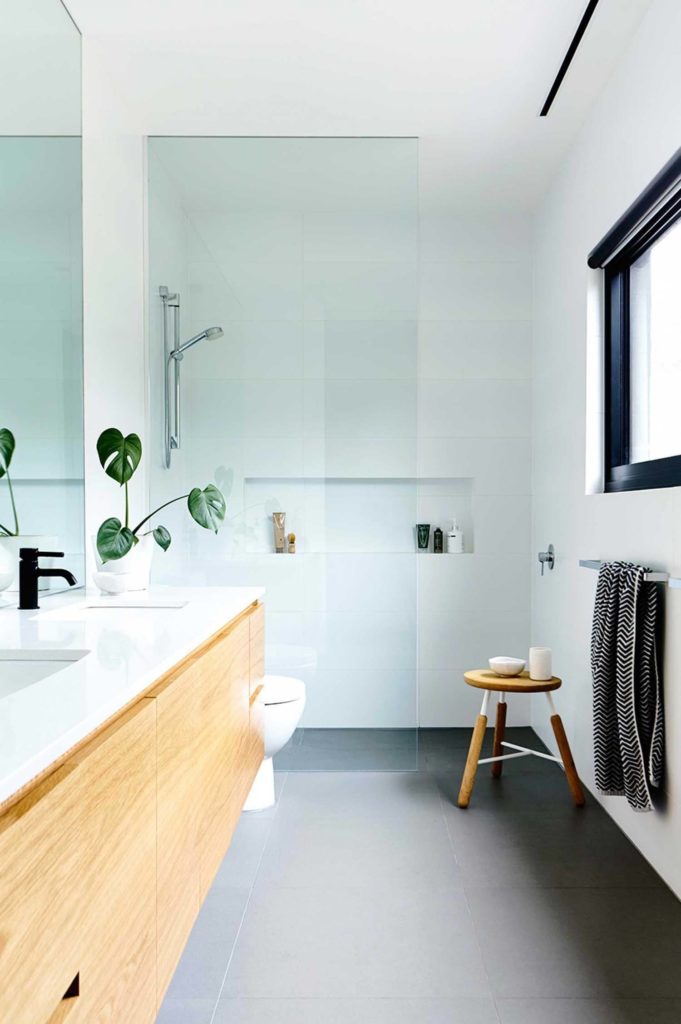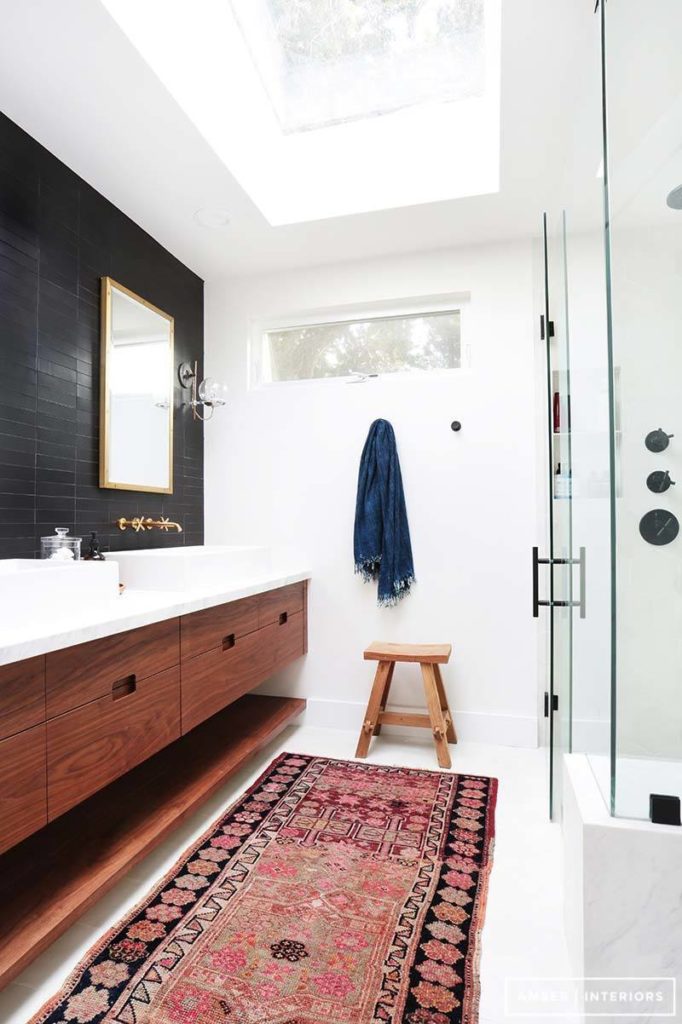 They have a few things in common – white walls, a mix of neutrals and natural textures, like wood. And that is why I've chosen this for…
The Ottewell Oasis' design plan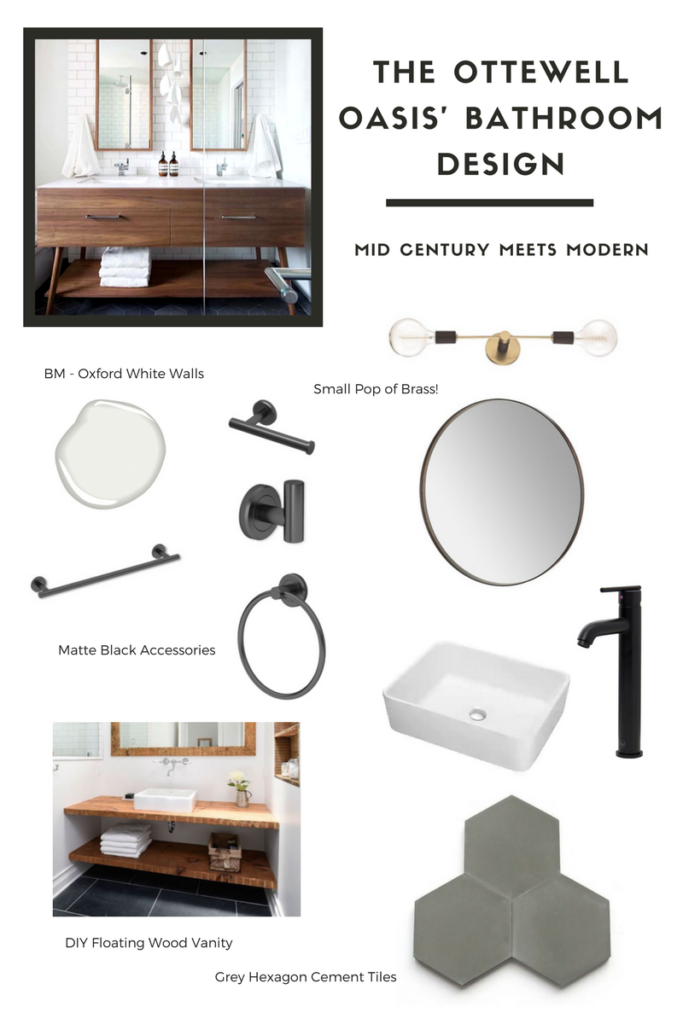 The major focus of both the master ensuite and main bathroom is the floor. Ryan and I found some amazing grey hexagon tiles and they add the perfect amount of pattern and interest. Then we decided to do a wood vanity – similar to the one we created in our own half bath – with a white vessel sink and a large black faucet. In keeping with the rest of the house, I've added in a touch of brass in the lighting – this Hudson Valley sconce is all sorts of wonderful and I can't wait to see it installed!
And then as promised…the bathroom accessories. I wanted to do something different and knew that matte black would be the best way to go for this house. But black accessories aren't as readily available, especially where I live. So I found the Gatco line on Amazon (.ca for us Canadians!) and I ended up loving the look of them. They are reasonably priced and seem to be pretty great quality. I've linked them below so you can take a look and let me know what you think!
I CANNOT WAIT to show you the full reveal!! It won't be long now, folks!! Check back soon!
Image Sources 1 // 2 // 3 // 4 // 5 // 6 // 7 // 8 // 9 // 10 // 11