With the exterior almost done (which is a good thing because it just started snowing in Edmonton!!), I'm turning my attention to the interior of the Ottewell Oasis. I thought this time around I would share some inspiration for the entire home before going into the specifics of say the kitchen and bathrooms. And, if you remember from this post, the whole concept for this home is to go ultra mid century mod! I've pulled in elements of this style in past flips, but this house was practically begging to be fully restored to the decade it was built…with a modern twist of course. So, here are some of my initial thoughts and ideas for this home and, if nothing else, an opportunity to feast your eyes on some gorgeous mid century design!
The Living Room & Fireplace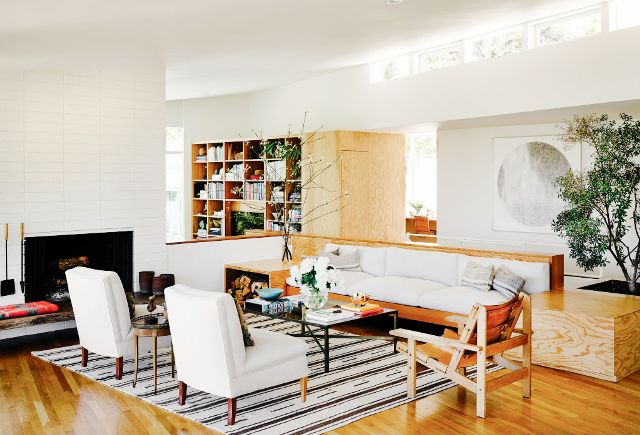 The existing fireplace is in great condition. With a fresh coat of paint, it will look spectacular, just like these. I'd love to do a floating wood mantel as well with some sconces mounted above.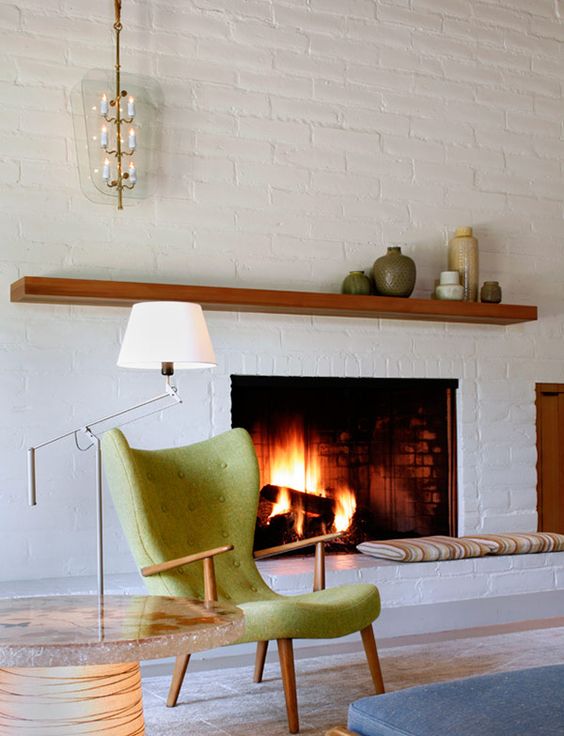 We have really large, brand new windows and beautiful beams in the living room, so it won't take much to make this space shine. If I had my pick of dream furniture to stage with, it would look something like this…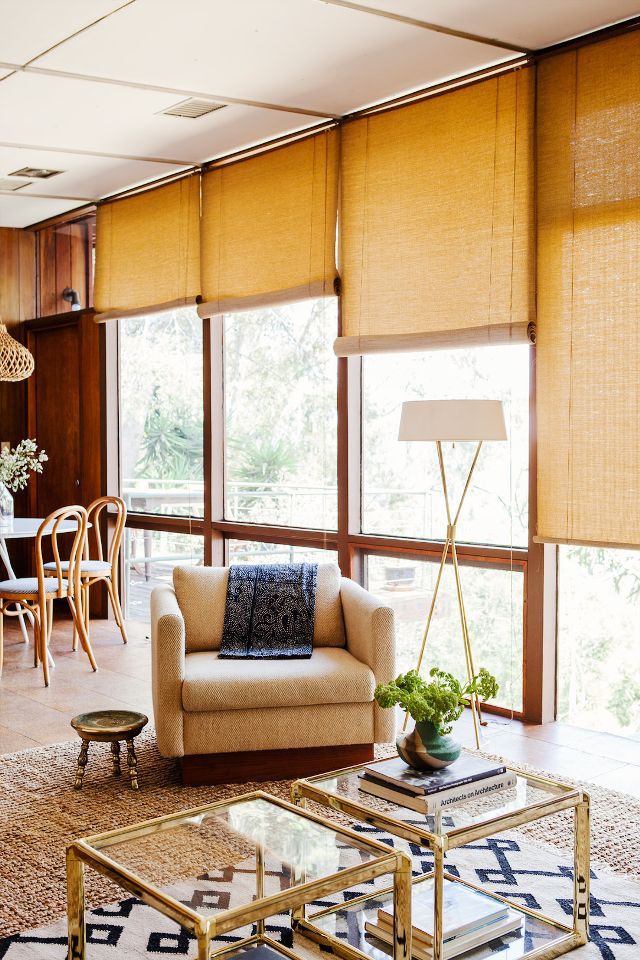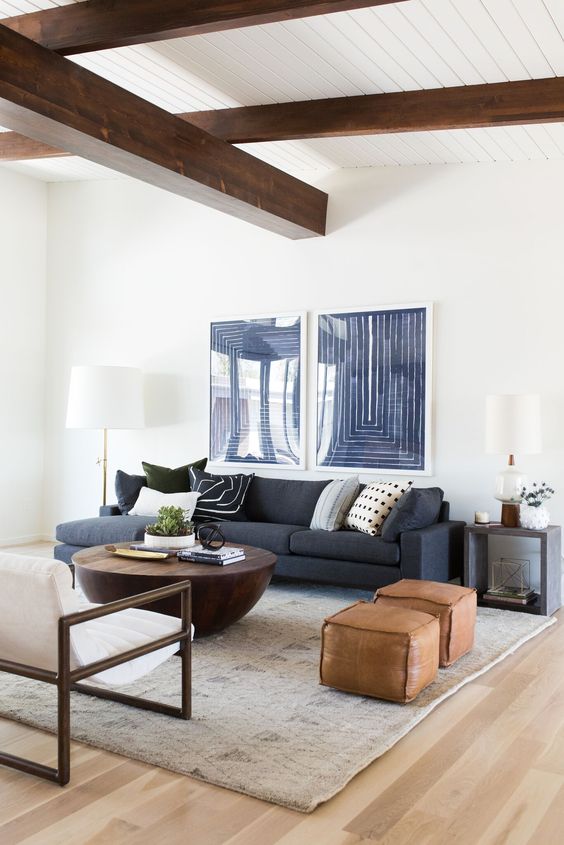 And of course, one of the most exciting parts of the living room, is that we are installing open shelves, floor to ceiling, right beside the fireplace. The perfect place for me to get my shelf stylin' on!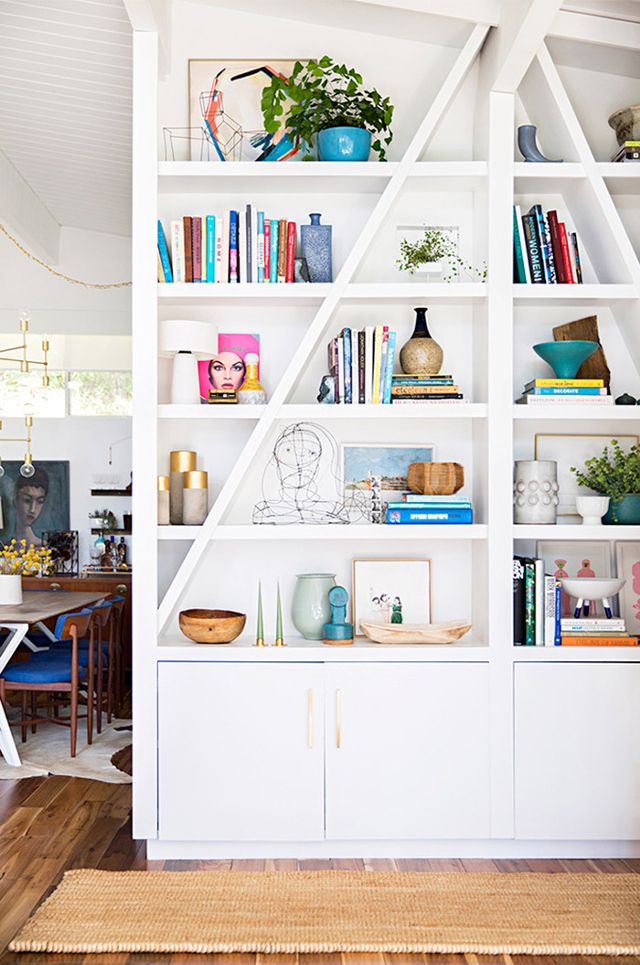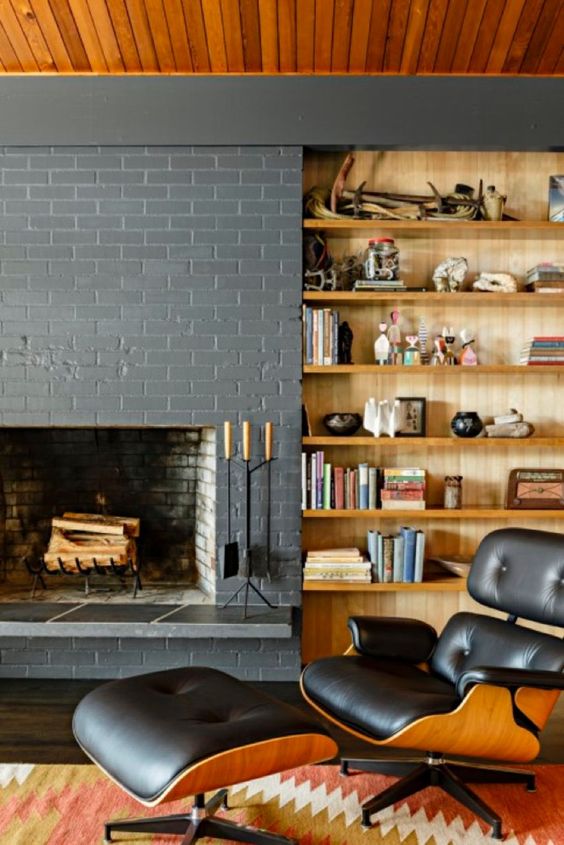 The Dining Room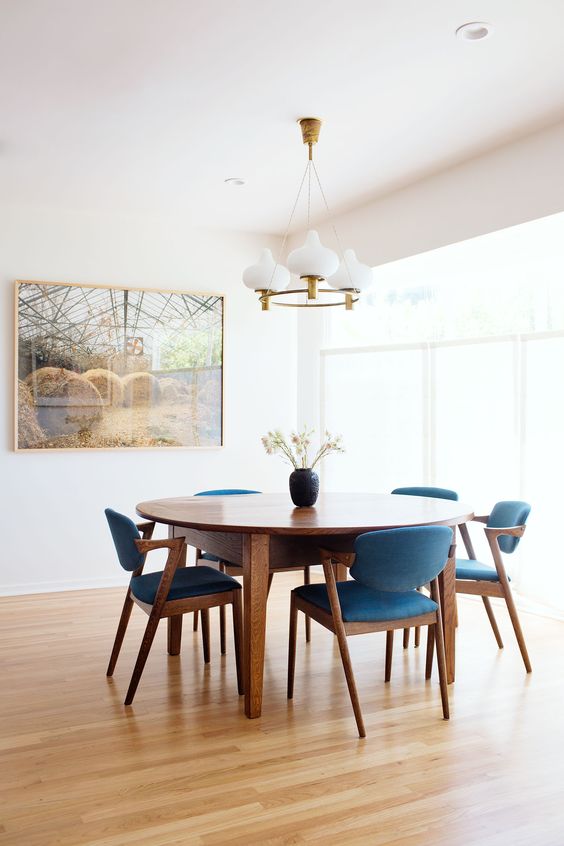 A minimalist dining space will look perfect nestled in beside the kitchen, especially if the chairs have a punch of colour like the ones above.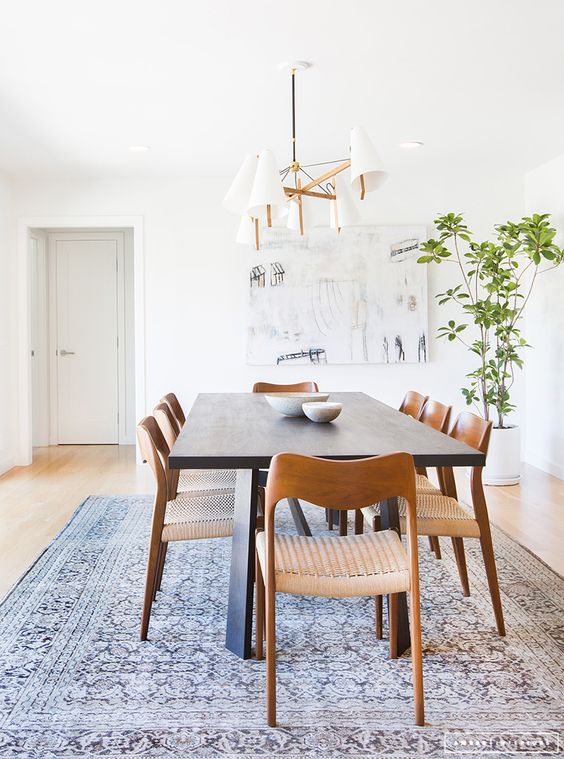 The Kitchen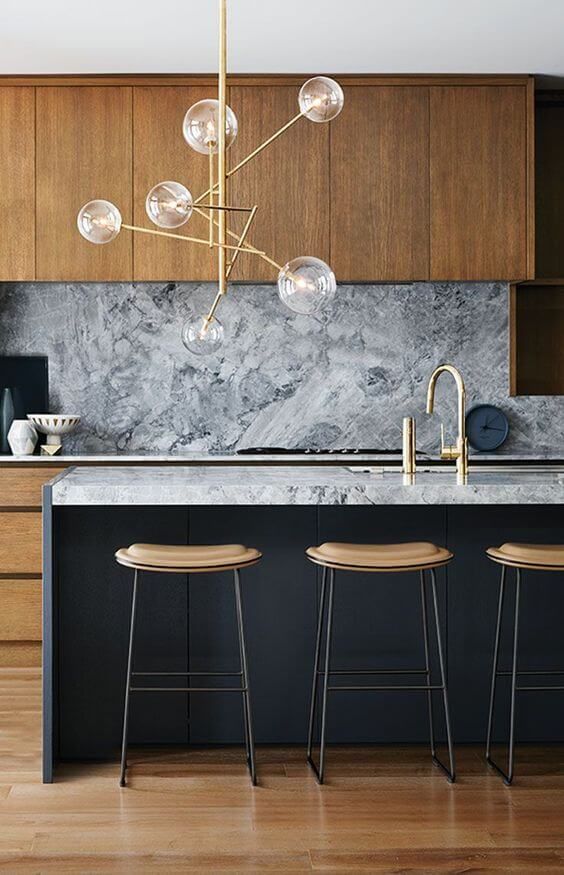 I want the kitchen in the Ottewell Oasis to feel really warm and inviting. I'm envisioning all wood veneered cabinets on the perimeter with darker island cabinetry…possibly black or dark grey. The countertops will more than likely be a soft white or neutral grey, depending on the backsplash.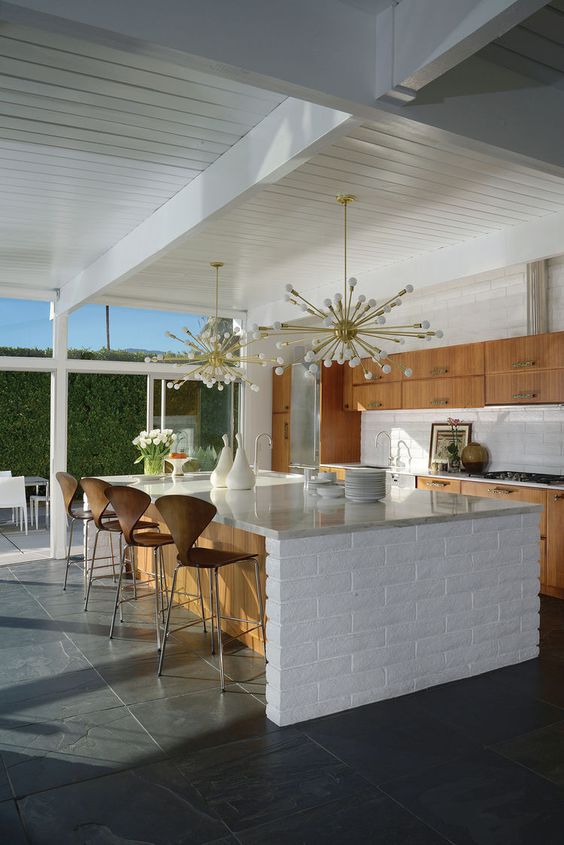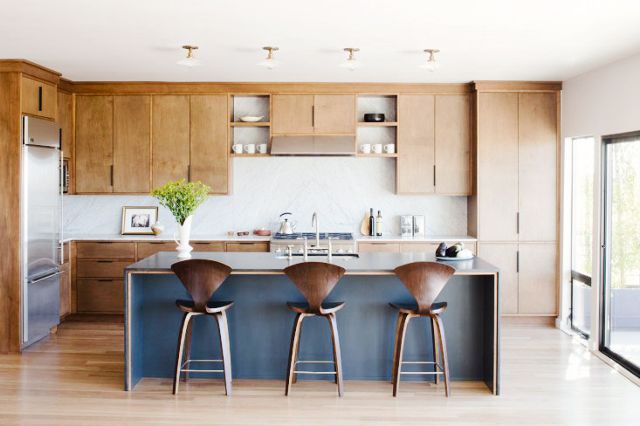 The Bathrooms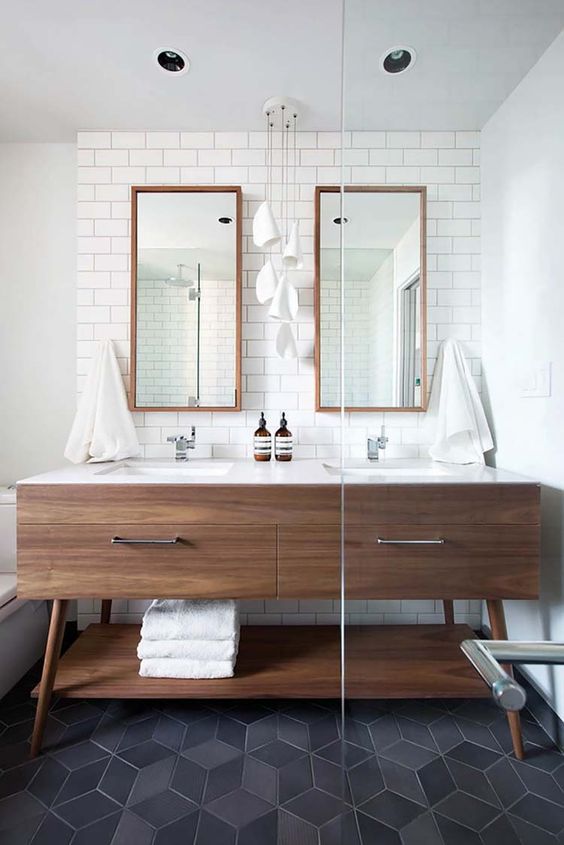 Again, I'm envisioning wood in the bathrooms. We may end up duplicating the vanity we designed in our own half bath. That and some bold, graphic tile!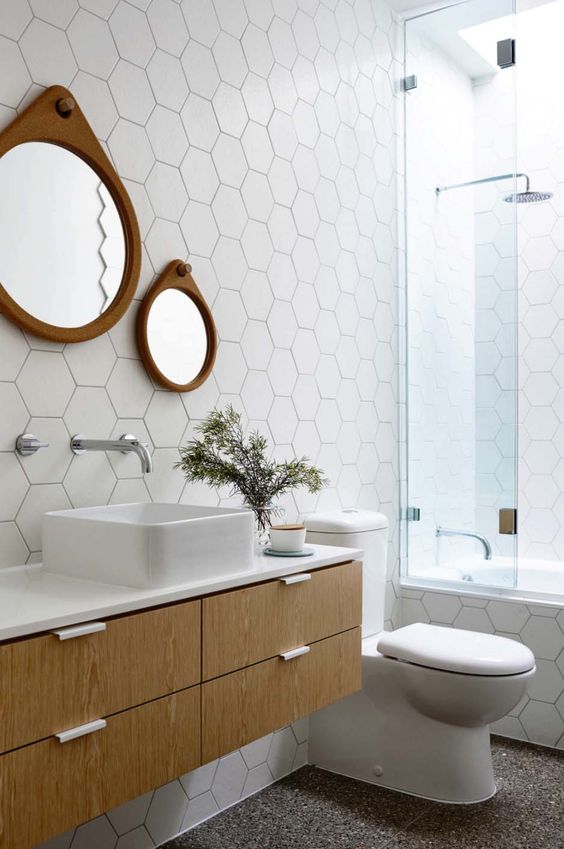 So what do you think of my inspiration and the mid century design ideas? Can you see this home as clearly as I can?! 😉 Check back again because I'll be sharing more concrete details soon!
Image Sources // Fireplace 1 & 2 // Living Room 1 & 2 // Bookshelf 1 & 2 // Dining 1 & 2 // Kitchen 1, 2 & 3 // Bathrooms 1 & 2