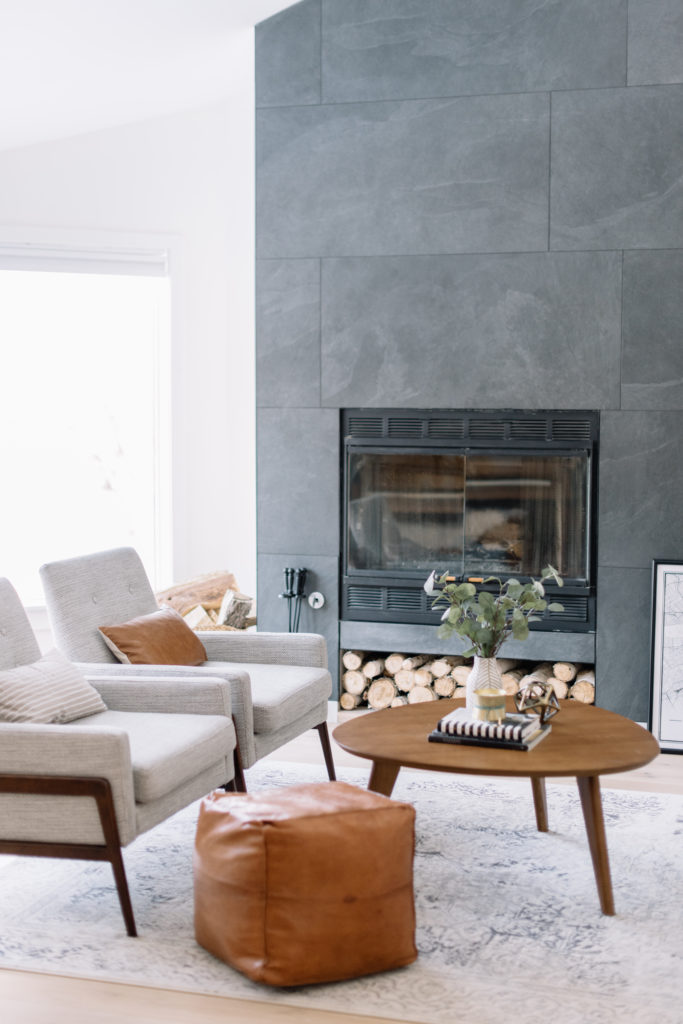 I know I've said it before but every time we finish another room in the Ravine House, it gets harder to envision selling. Now, I say "finish" pretty loosely because when you're a designer you're always reimagining things and making changes constantly (something Ryan both loves/hates me for lol). But as for now, our living room is pretty well complete. And, I've been so fortunate to get to reveal the whole transformation over on the Everygirl. You may have already seen the feature over the weekend, but if not, head on over and give it a look and read about the whole design process!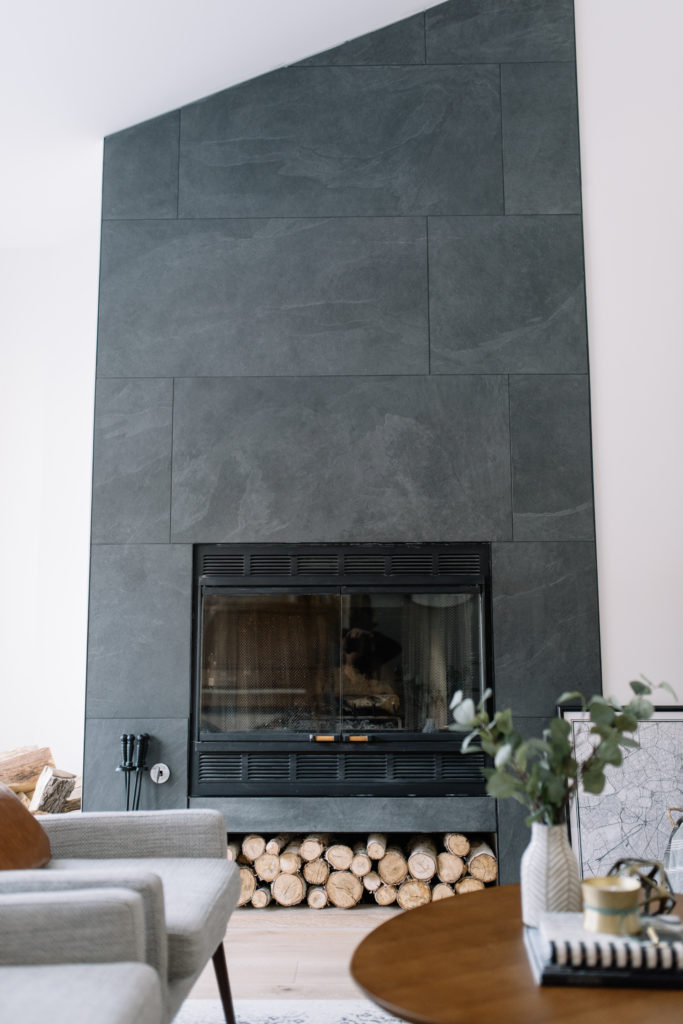 You may also remember when I posted about the fireplace design…the staircase…the seating dilemma (which I solved btw with my unreal Nord accent chairs). It's been a real labour of love!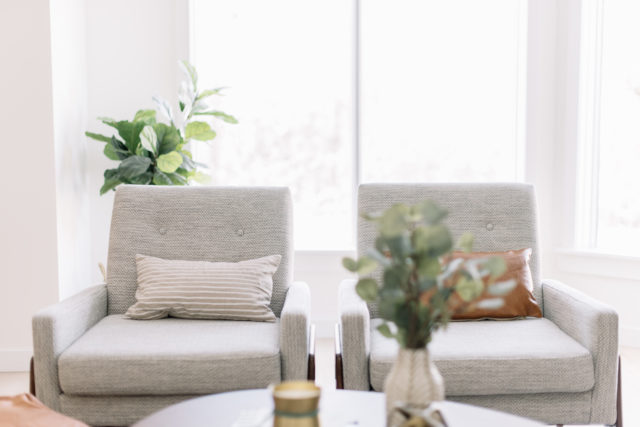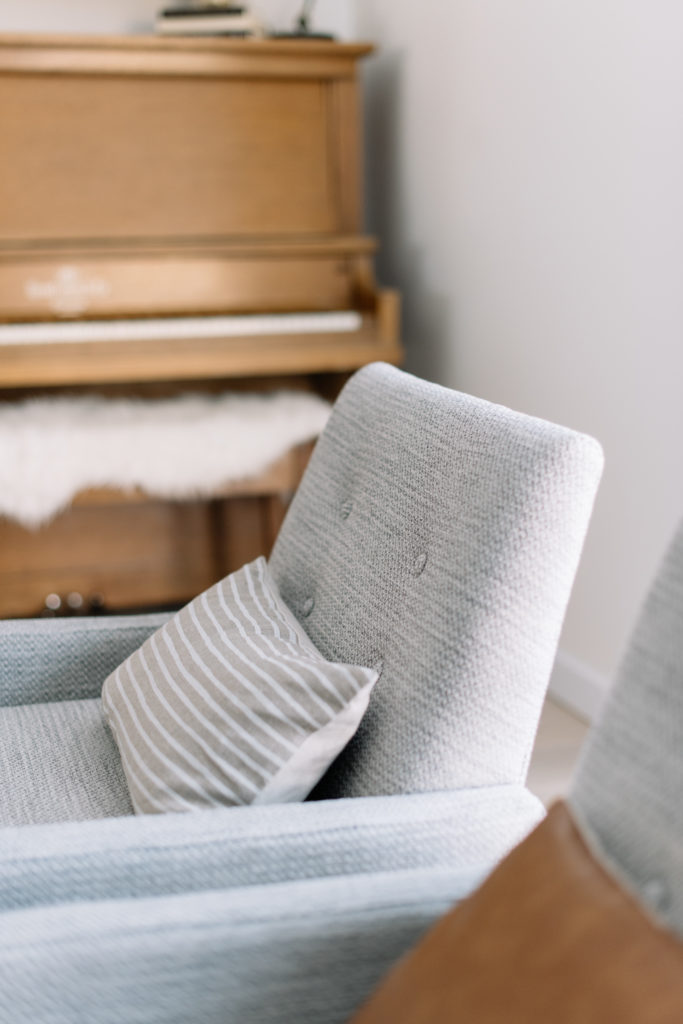 I am so happy with how the space turned out. From the fireplace to the artwork above the piano, it really reflects our style and love for a clean, minimalistic aesthetic. Ryan and I have talked about adding some floating shelves beside the fireplace, but for now, we are taking a breather and setting our sights on the kitchen (insert every excited emoji available!). Stay tuned!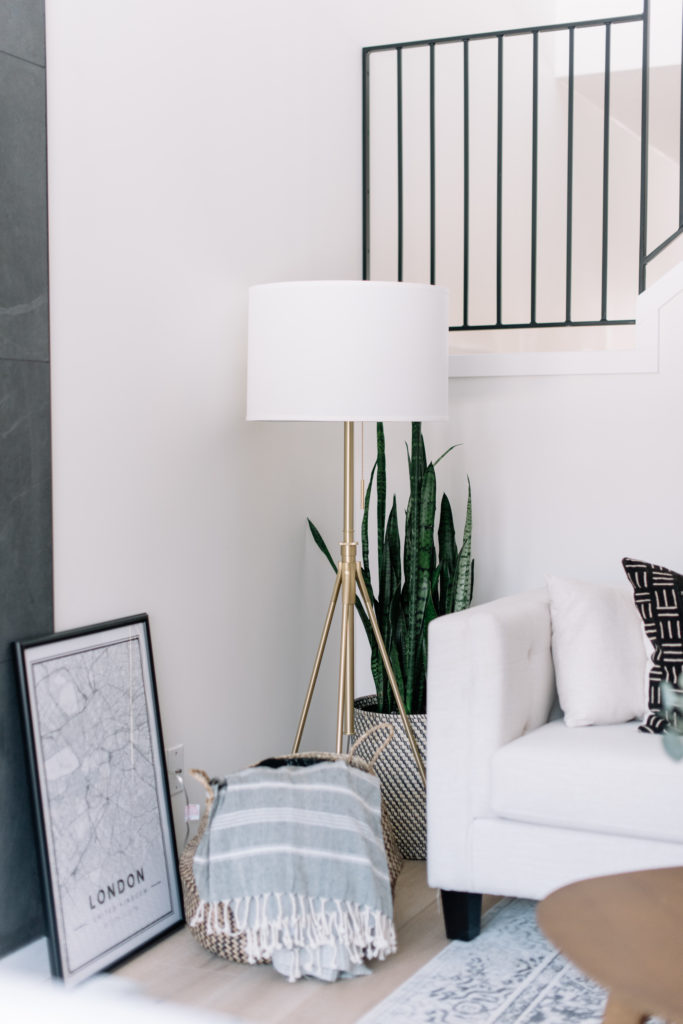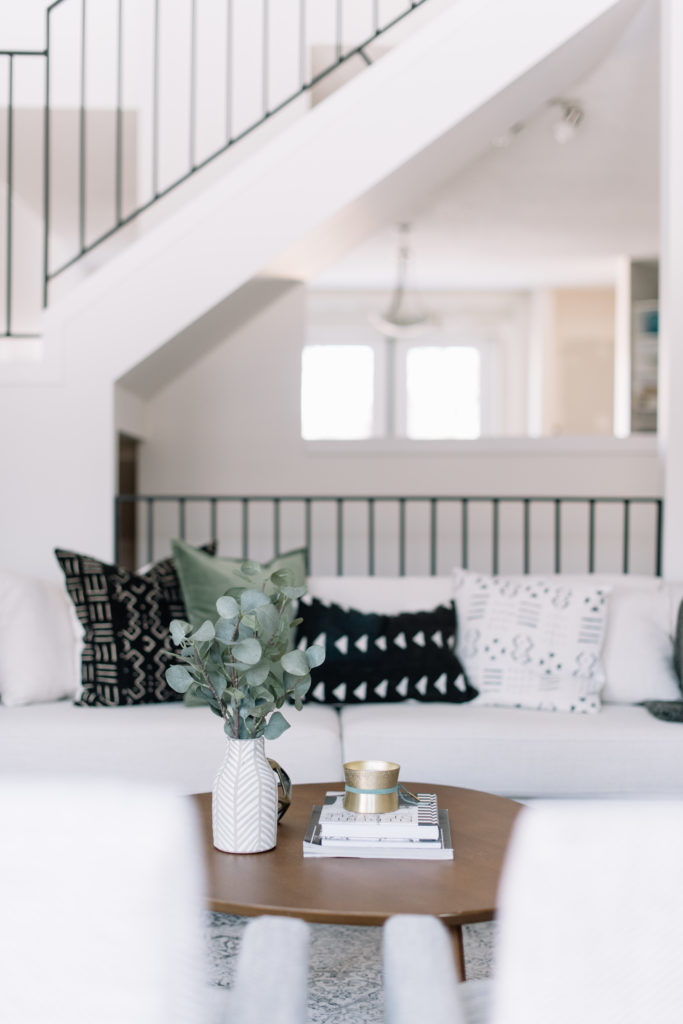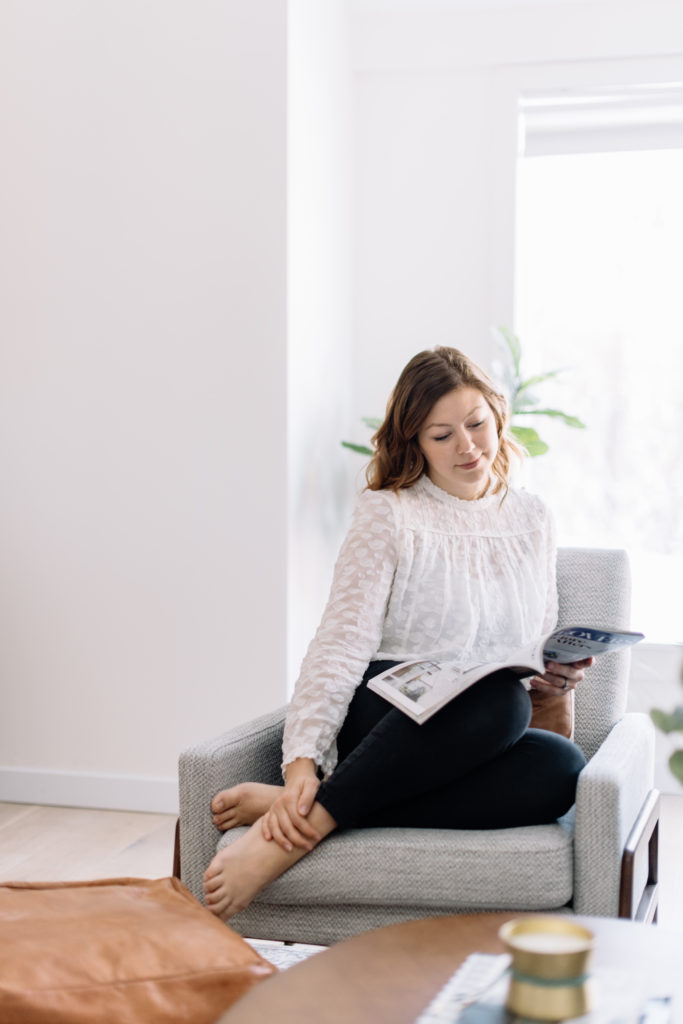 Shop the living room below OR head on up to the Shop Our Home section!
All photos by Tracey Jazmin for KL // Renovations completed by Revive Developments