I think we've all been patient enough! It's time for me to finally reveal my baby Jack's sweet and simple nursery. This has been quite a labour of love and I couldn't be happier with how the space turned out. He isn't even here yet and I find myself peacefully sitting in the rocker and just looking around. I know there will be many stressful hours spent in this space, but for now, it is so relaxing and inviting. It's a place I want to be in, and I think that's just as important as making it baby friendly.
If you remember, the nursery started with this design: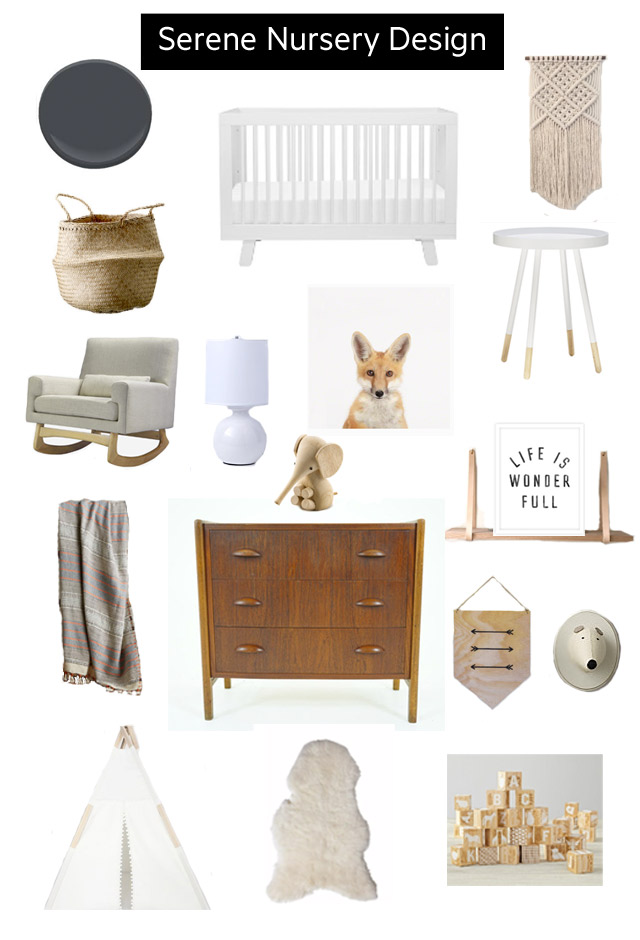 As you can see, I was drawn to neutrals, a lot of wood and varying textures, and I planned to paint one striking feature wall a dark navy/grey. Later on, I explained the design concept for the gallery wall above the change table: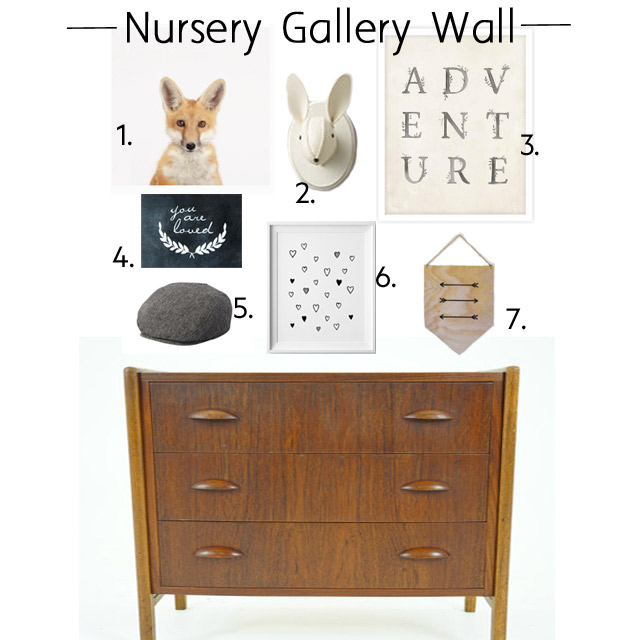 And now, it has all come together! Here is Jack's nursery reveal!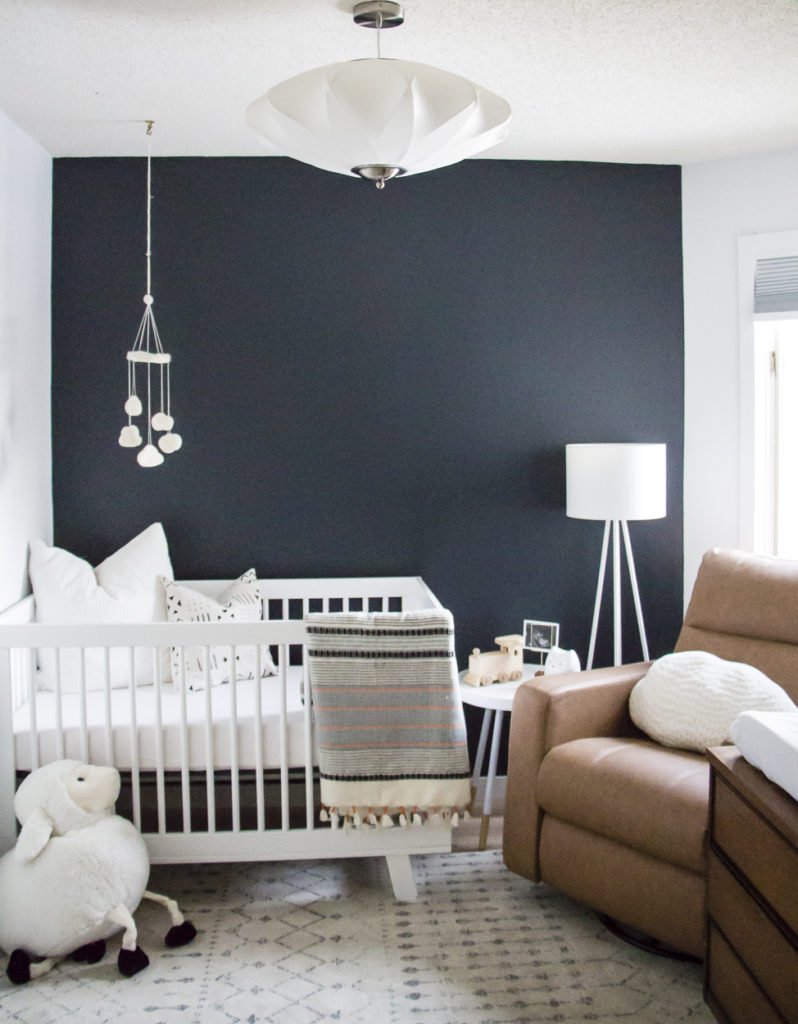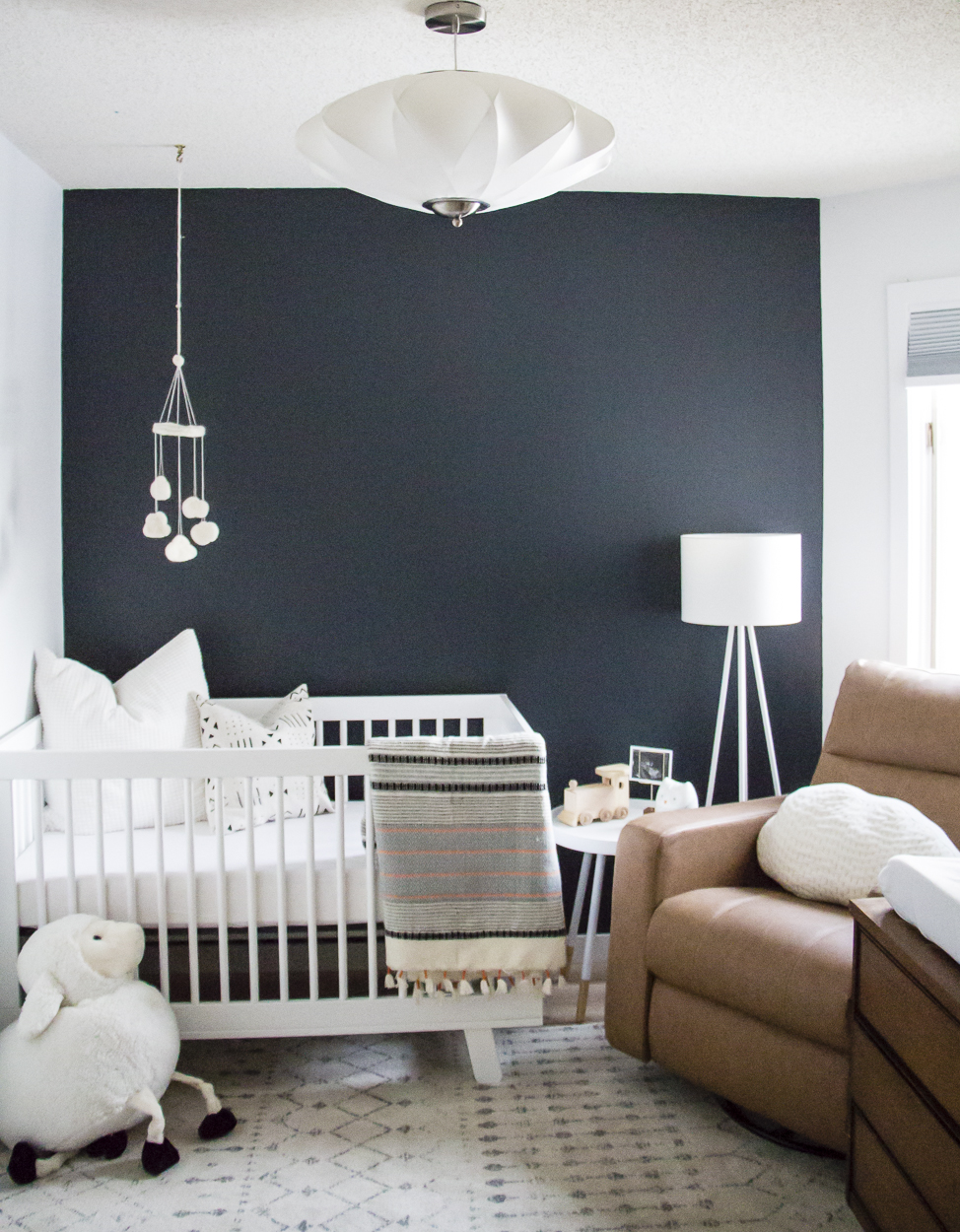 When I visited Toronto in the fall, I picked up the blanket that's hanging on the crib. It had the perfect colour combo of cream, navy, orange and soft blue. That become my jumping off point for the entire nursery.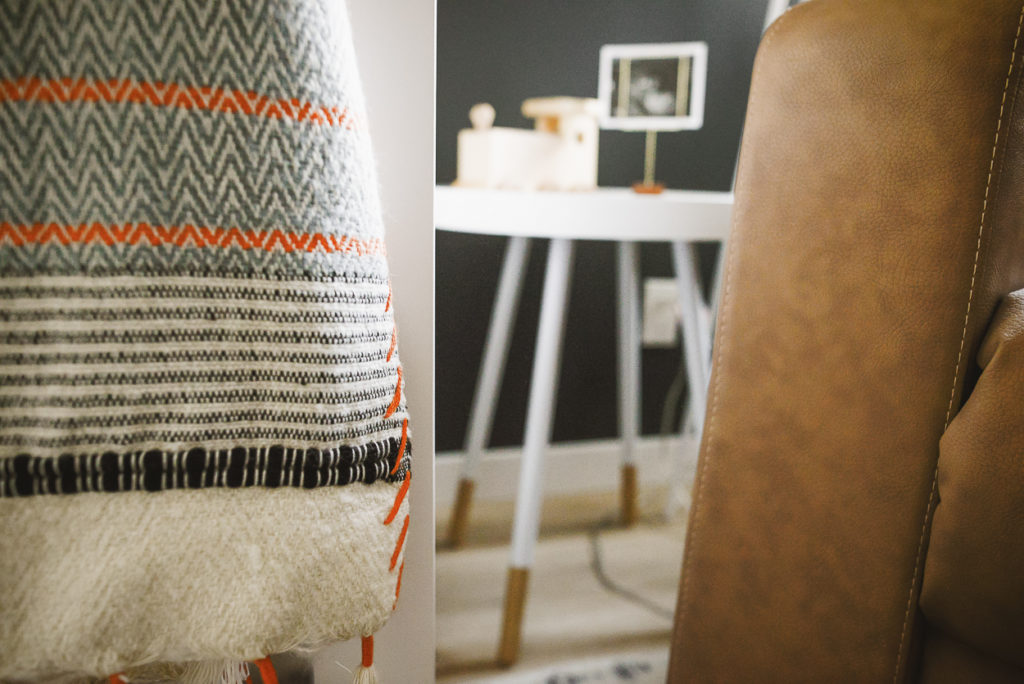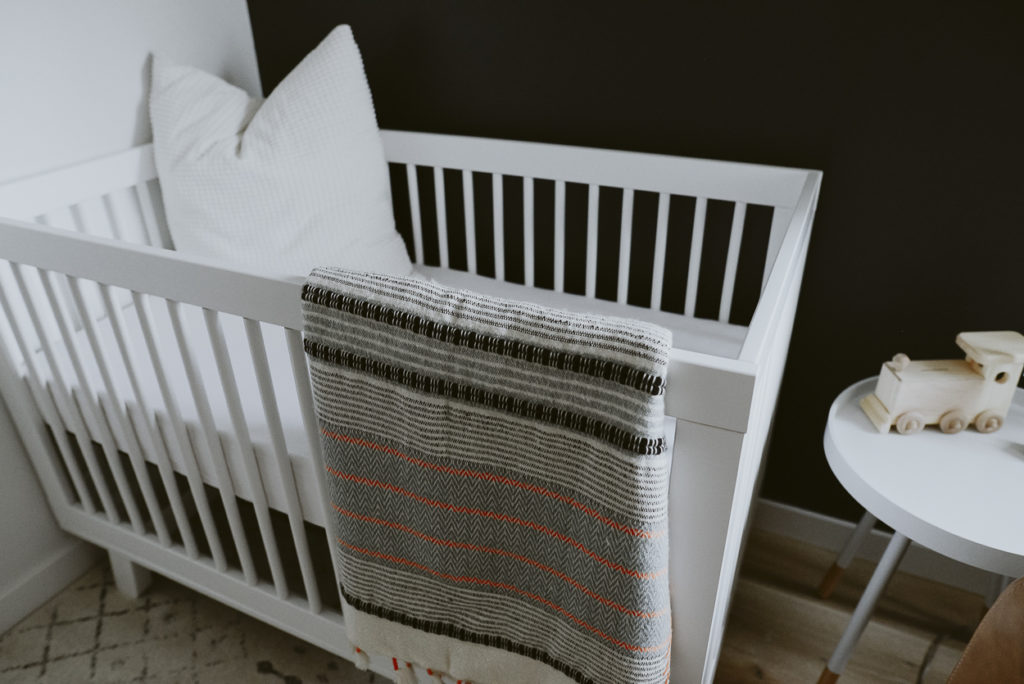 I knew pretty quickly that I wanted to paint all the walls white and then have one feature wall. I chose Raccoon Fur by Benjamin Moore and the white is Decorator's white.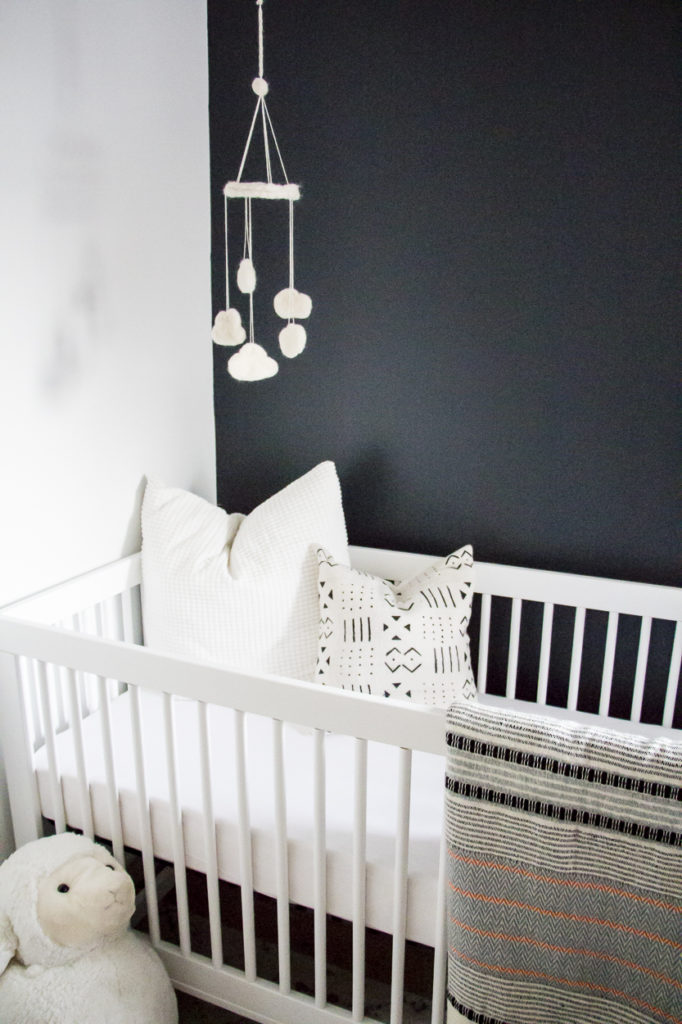 Because the crib, mobile, lights, and accessories were all light and bright, they contrasted against the wall beautifully. I didn't want to crowd the space too much, so I decided not to put any artwork on the feature wall.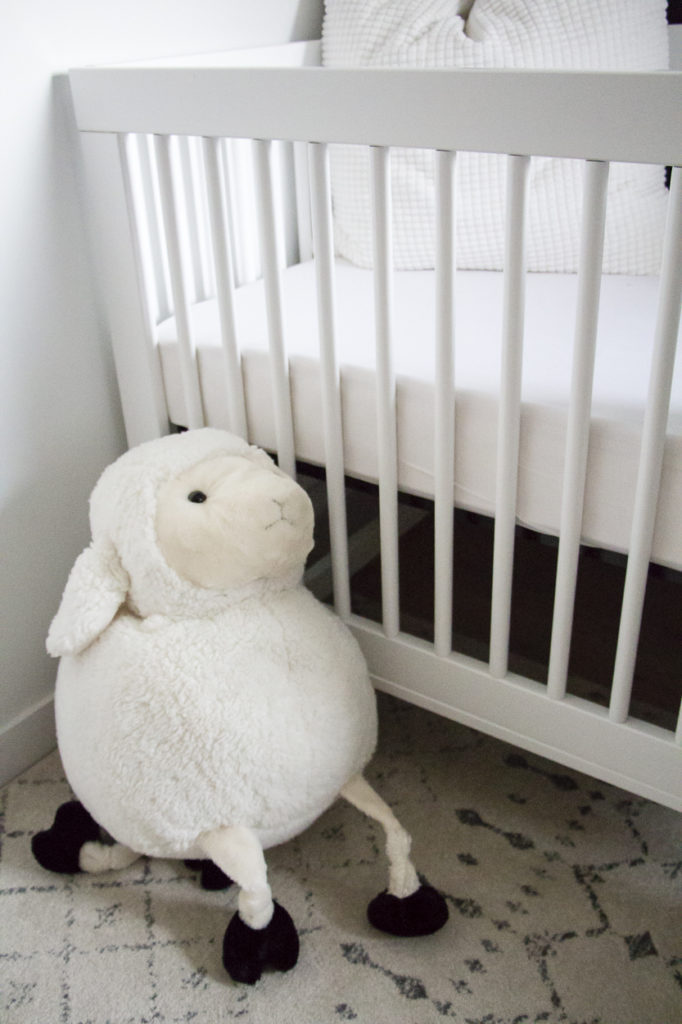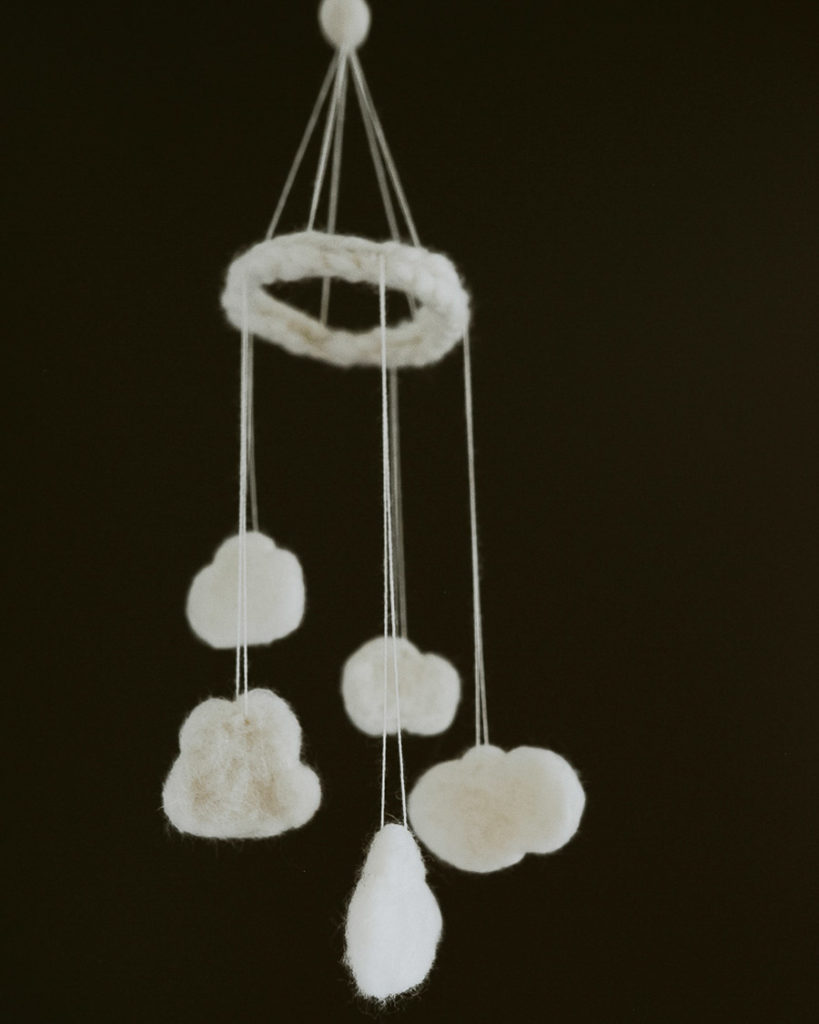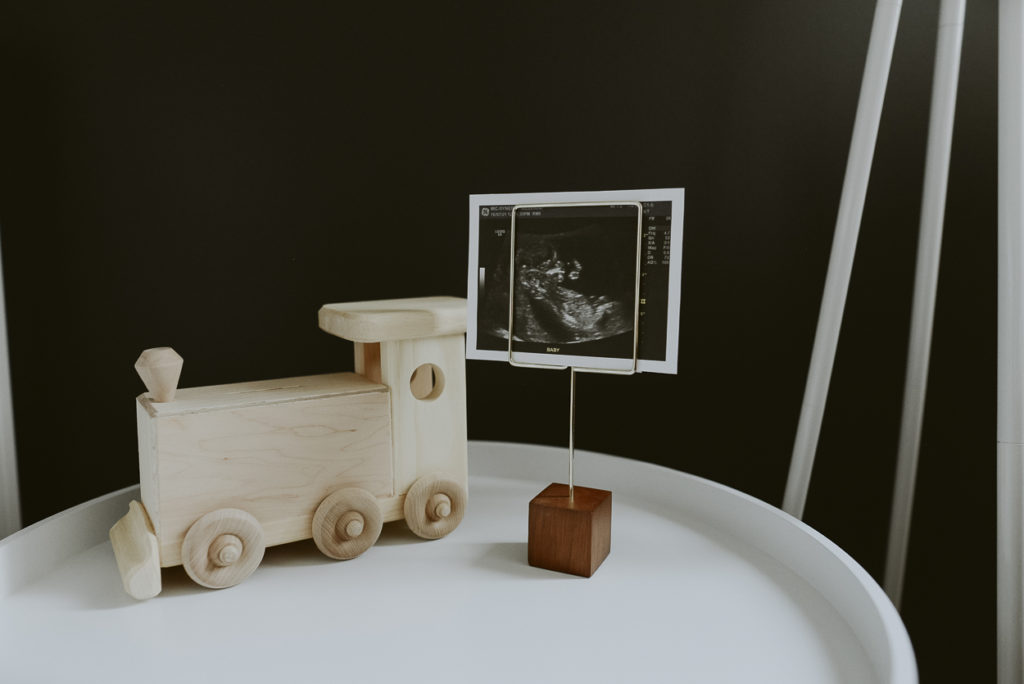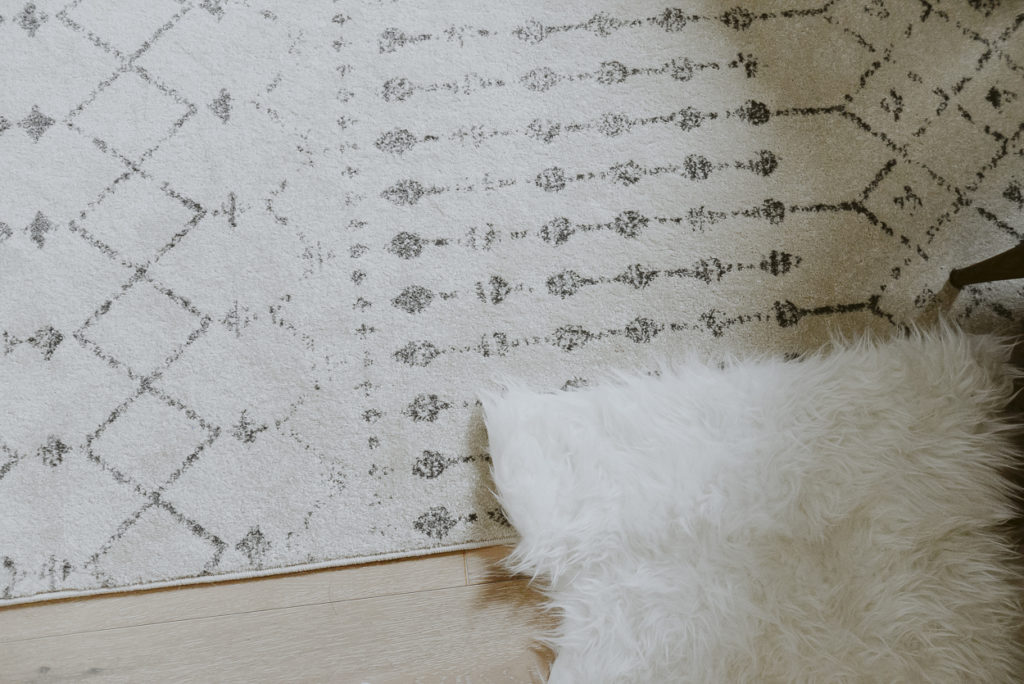 I layered a couple of rugs to add even more coziness and then corralled Jack's plush toys in some woven baskets. Love the mix of textures! He's even got a couple of vintage ones from my day in there too!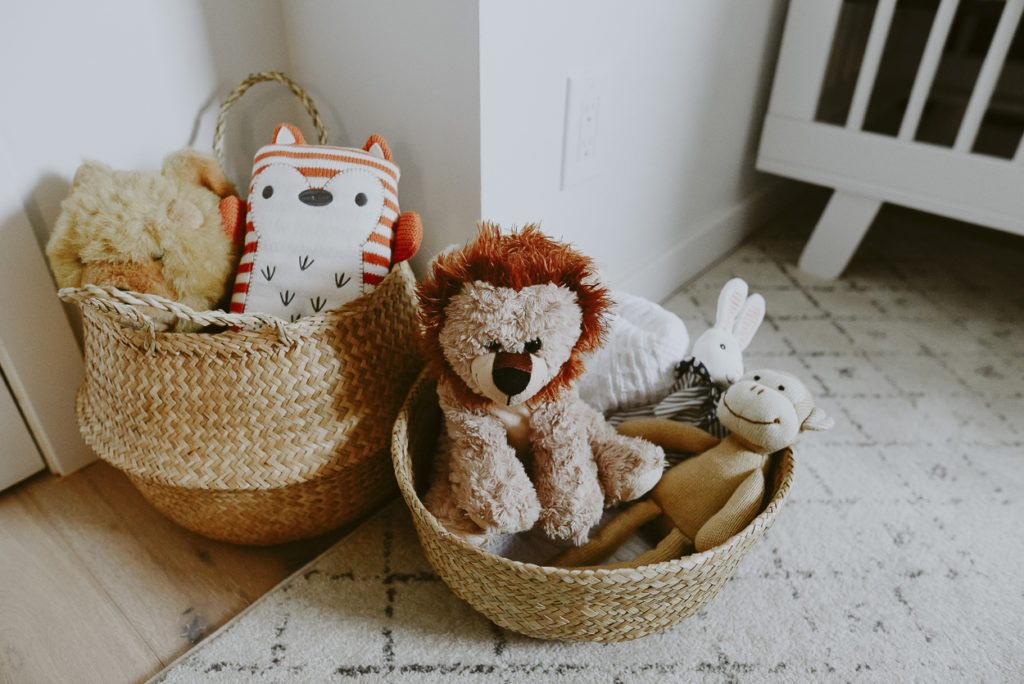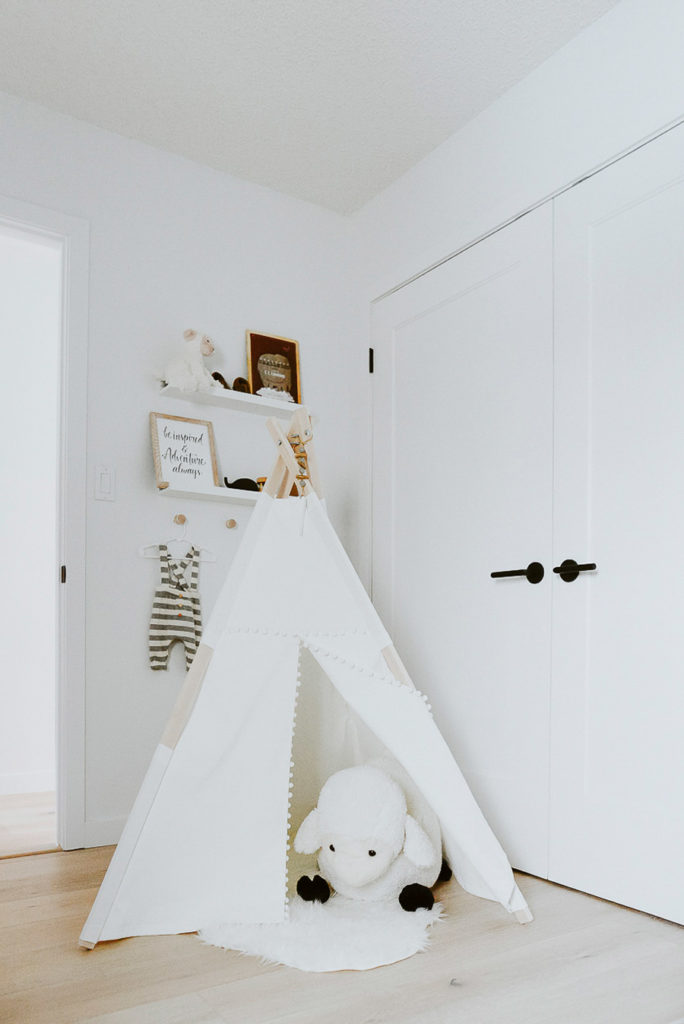 On the far side of the nursery, beside the gorgeous wood closet doors, I styled a fun little nook for Jack. This teepee that was custom made by House of Hale is everything! I can see Jack having so much fun in here when he's older AND I love that it stores away nicely too when not in use.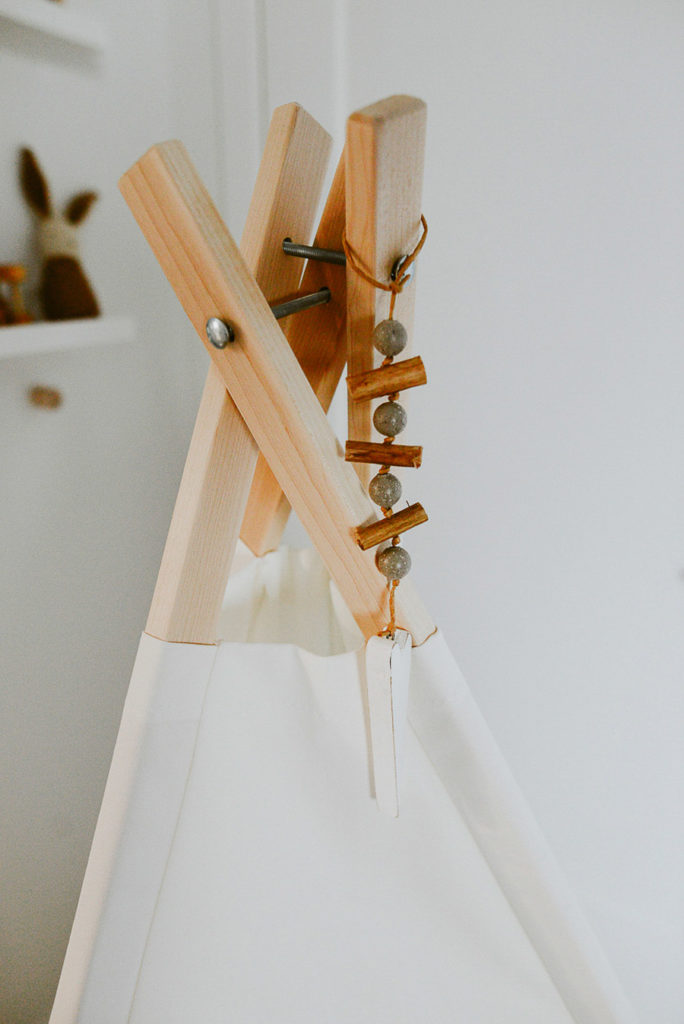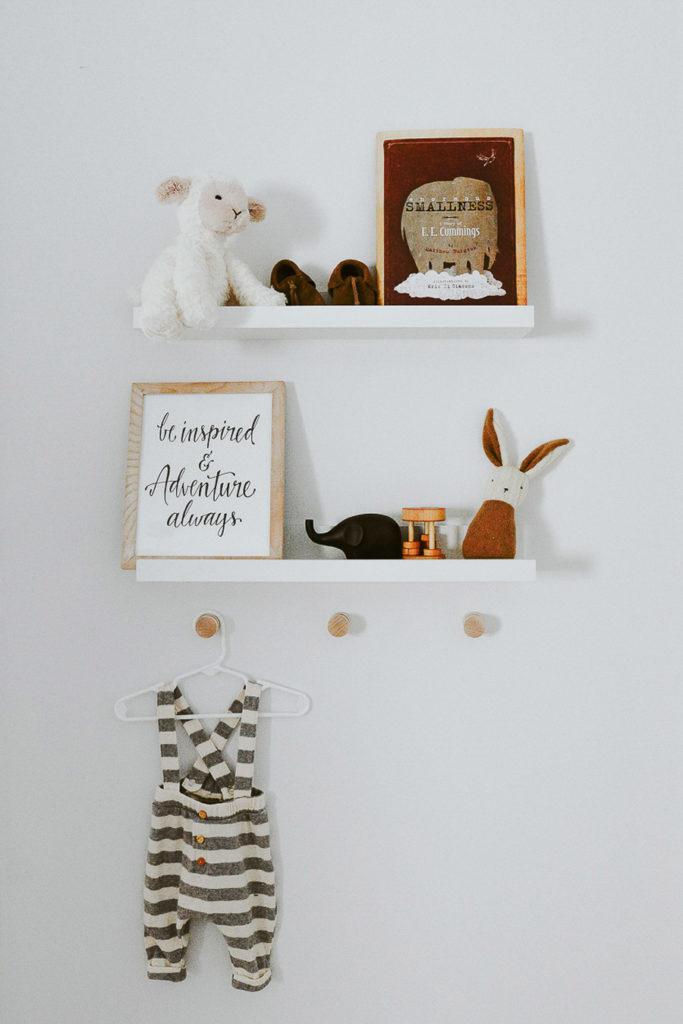 I'm also love these simple shelves and round maple hooks. Here, I can display some of Jack's treasures and hang up his coats or robes after his bath. Too precious!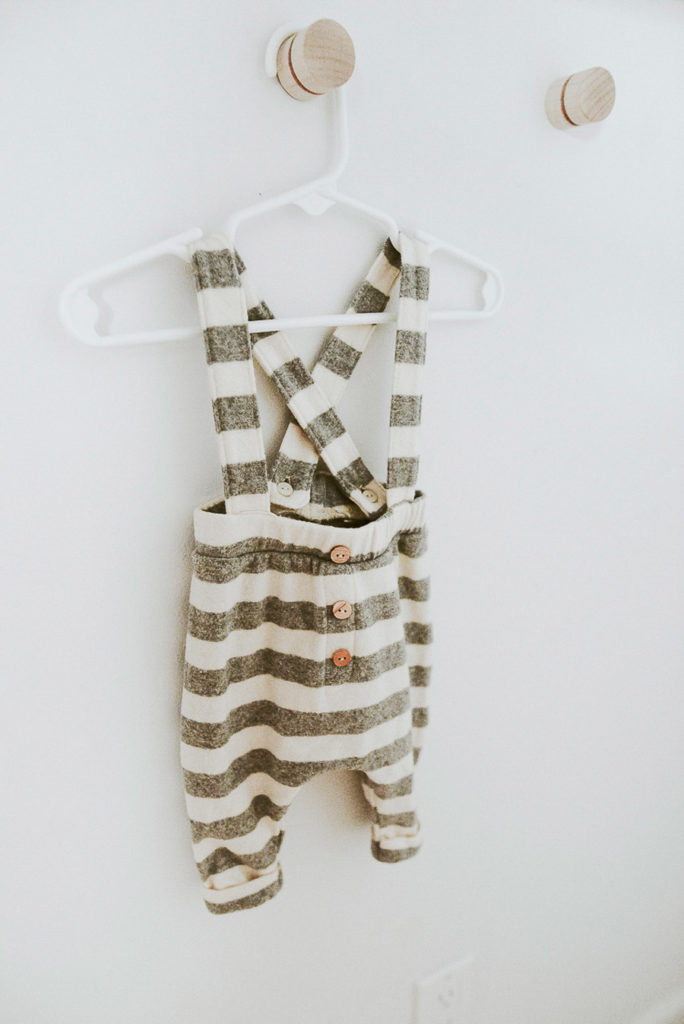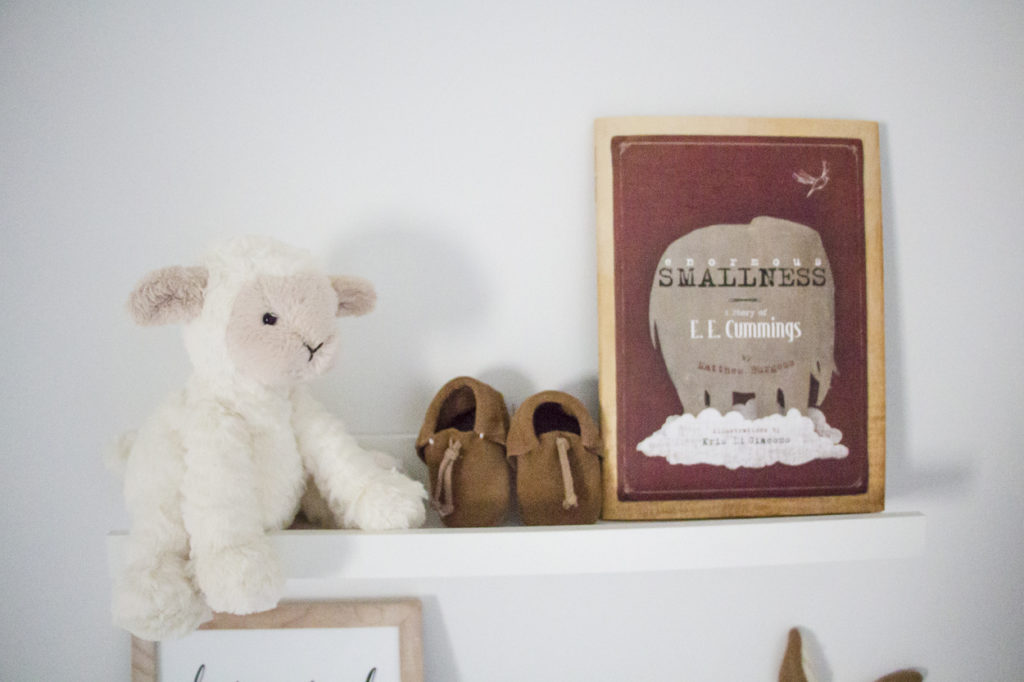 My favourite part of the room has to be the dresser & gallery wall area though.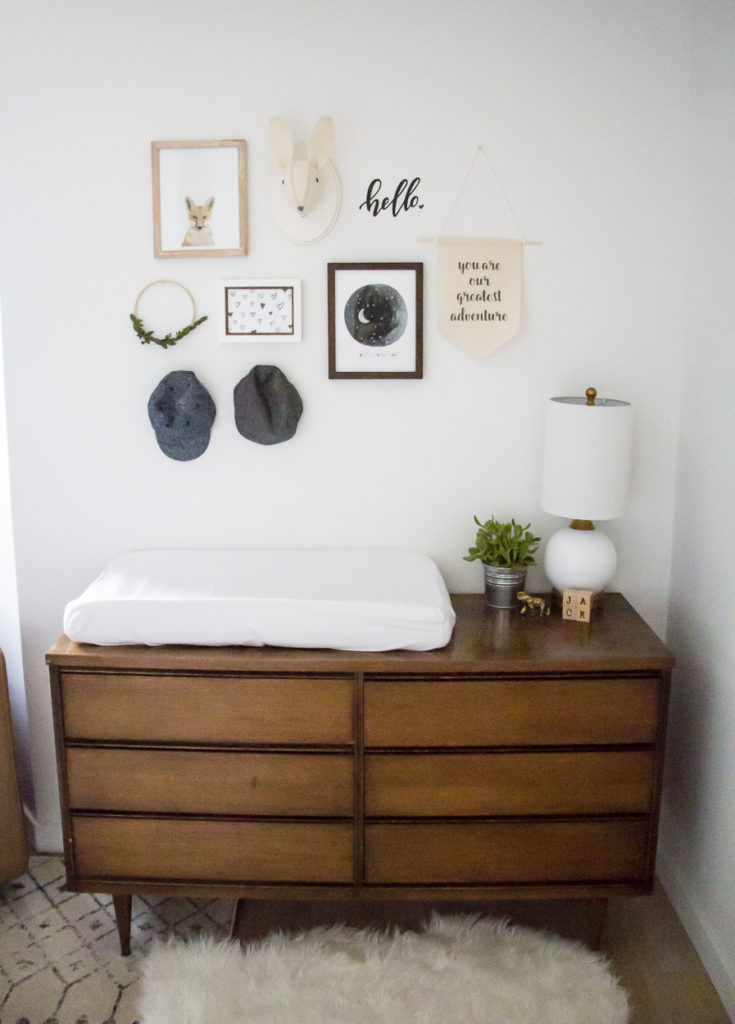 I carried the same tones and colours into this gallery, while trying to balance textures as well. I kept the soft hats closest to where he will lie so if he wants to grab at them, he can! Everything else is pretty darn secure, trust me.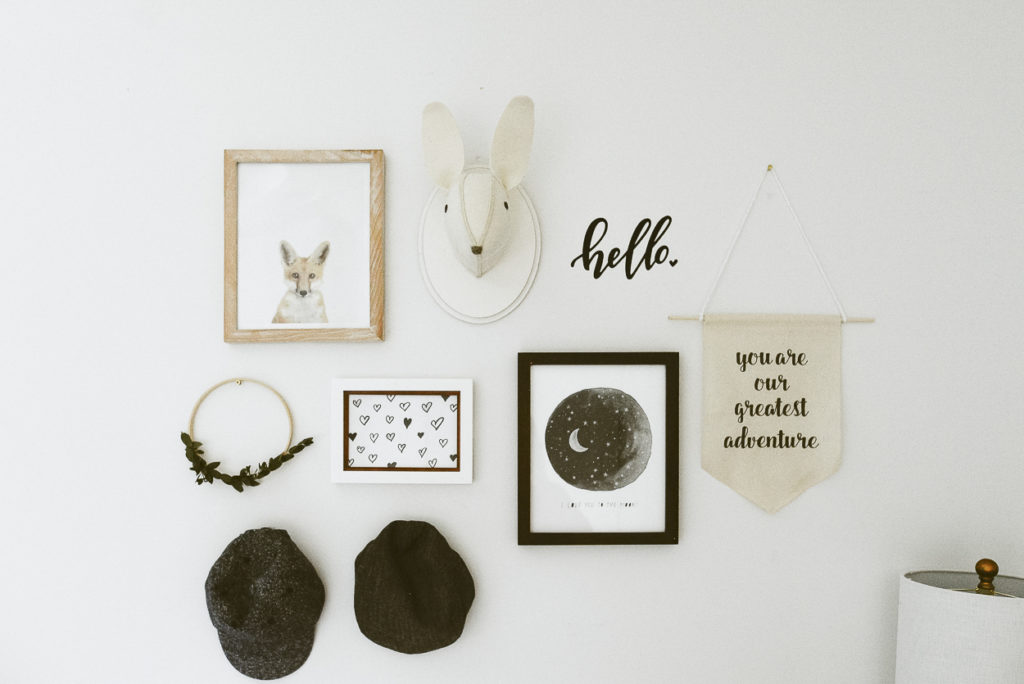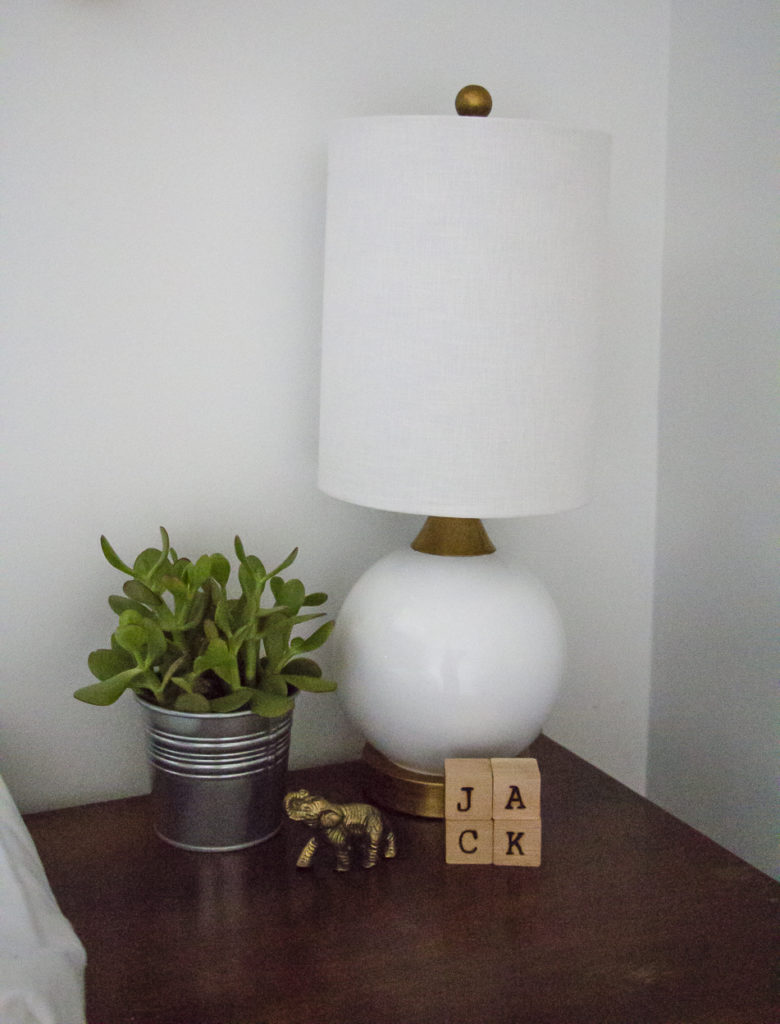 There's definitely space on the side of this mid century modern dresser for all the necessary changing items but, for now, it's styled with one of my favourite purchases, the Jack wood blocks.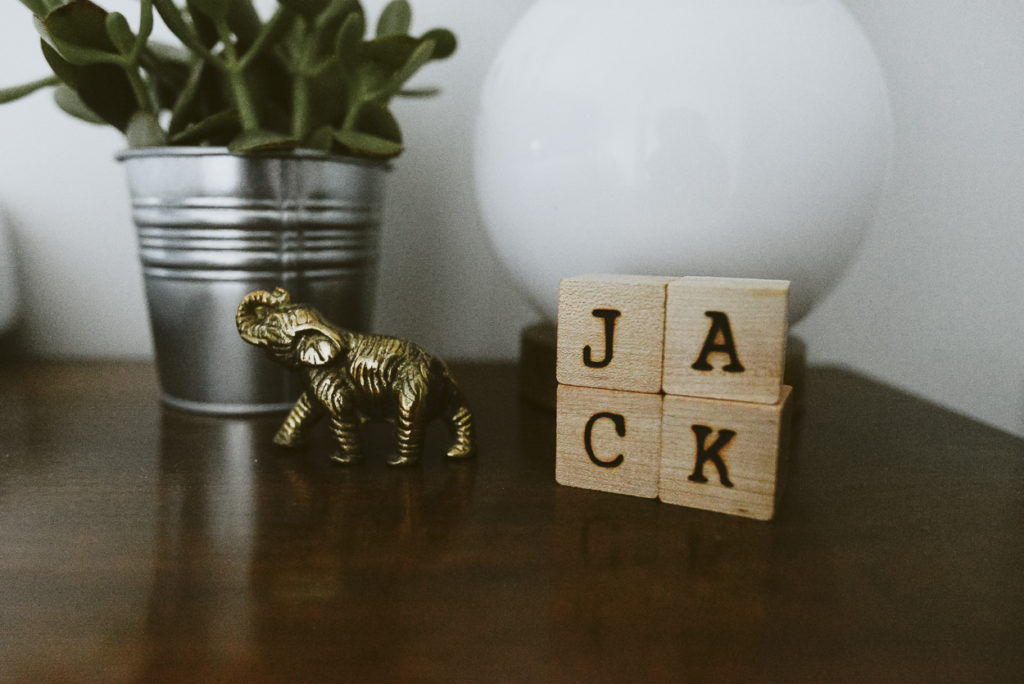 I cannot wait to introduce baby Jack to his new nursery. I think he will love it!
A big thank you to everyone who lent a hand in making this space so special. It means a lot!
Breanne Marie Photography // Wall Paint c/o Benjamin Moore // Closet Doors c/o Metrie // Teepee by House of Hale // Cloud Mobile by Plaid and Paisley Littles // Train Bank from Zara, as well as the hanging outfit // Joe Fresh Baby Hats // Vintage Dresser found in Kelowna // Baskets, Picture Rail & Faux Furs from Ikea
Shop the Post: