Some of my most popular posts I've written to date have to do with paint colours. My white paint post still draws the most traffic consistently to the site and the follow up to that – my black paint instalment – comes in close second. And so, it is time for another! It's no secret that I am a neutral gal at heart, but what I do love about this next paint inspired post is that a lot of these particular  hues can act as a fantastic compliment to a neutral colour scheme. I'm talking about the best green paints to use!! And seriously, the timing couldn't be more perfect to talk ALL about green.
Besides being spring (finally), I have just done a ton of research and colour testing for the Lady Laurier. I have pinned, I have scrolled, I have fanned out colour swatch after colour swatch and yes, I have physically gone to Benjamin Moore, narrowing down my selection to just a few. I feel confident in sharing what I believe to be the best greens to incorporate into your decor this season. But first, let's get a little inspiration and see some gorgeous green paints in action…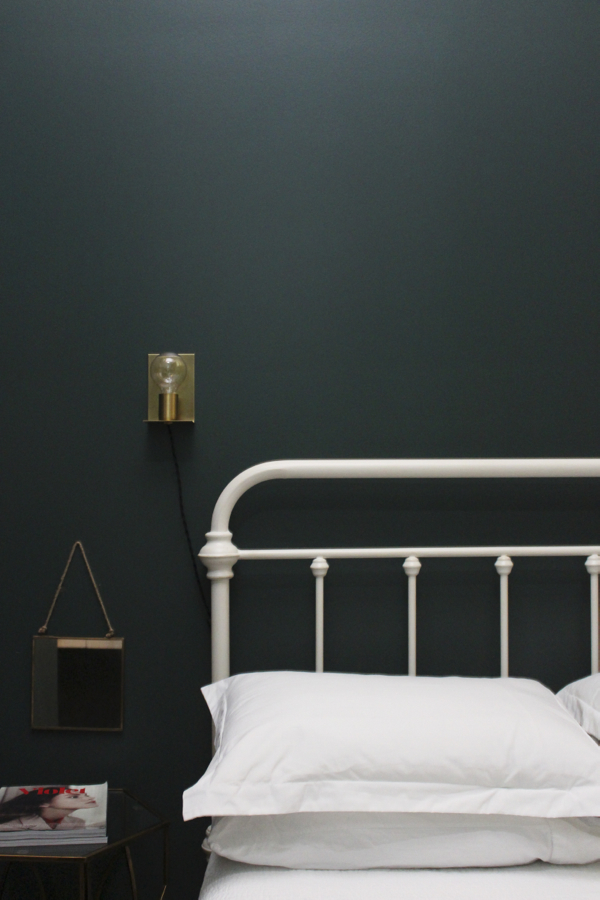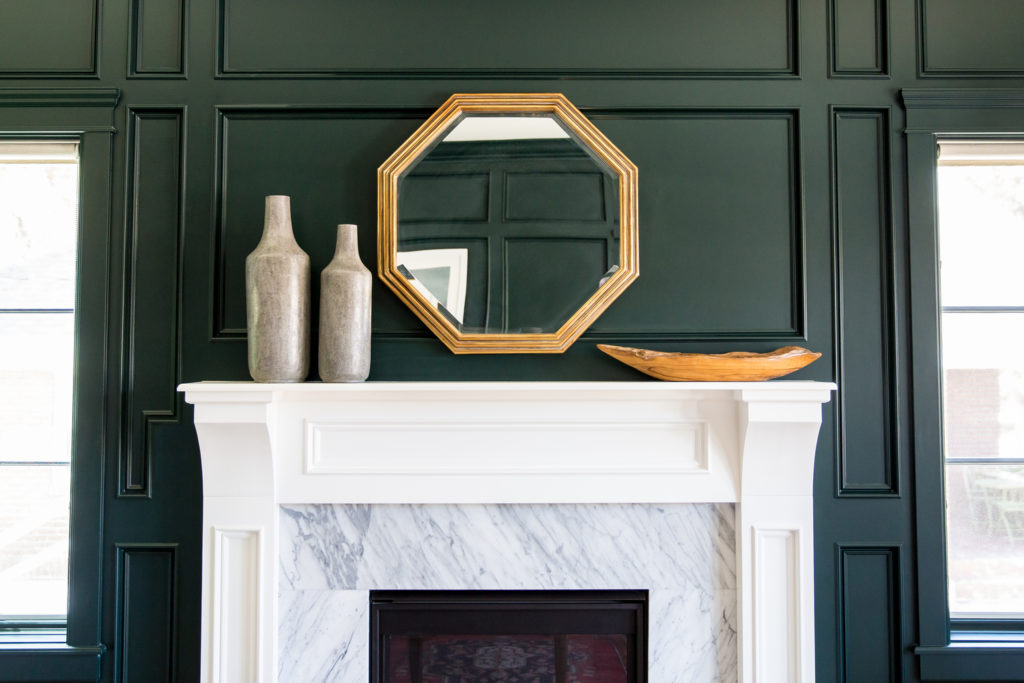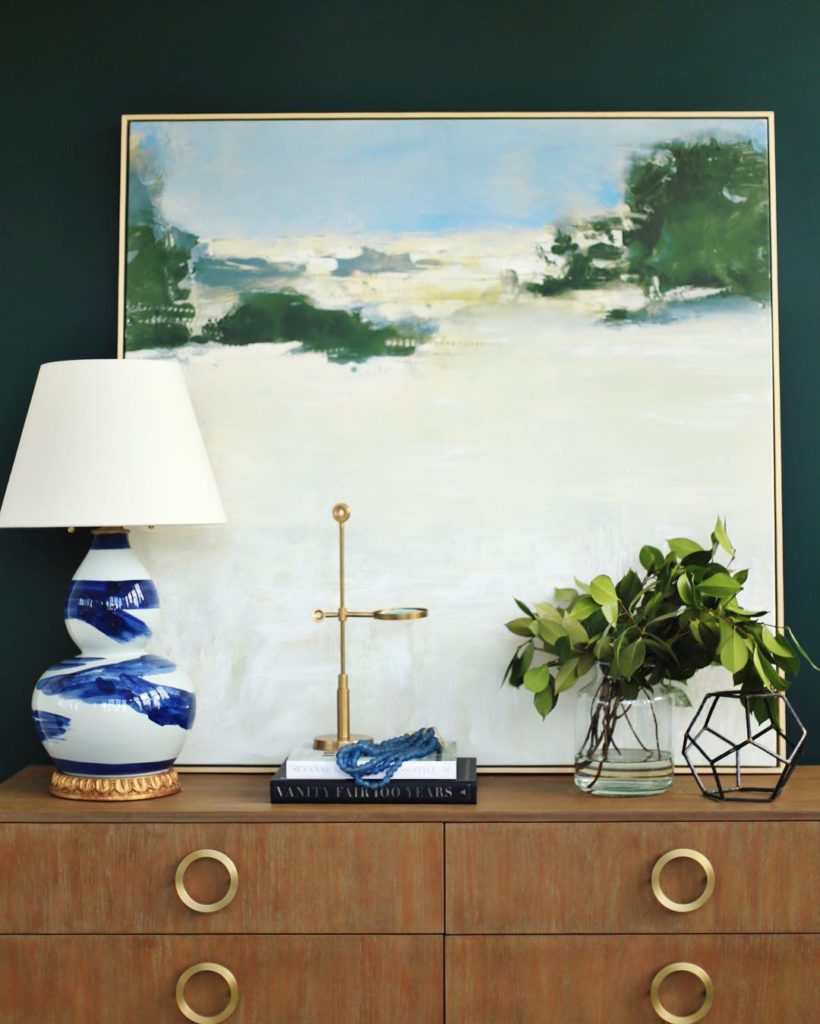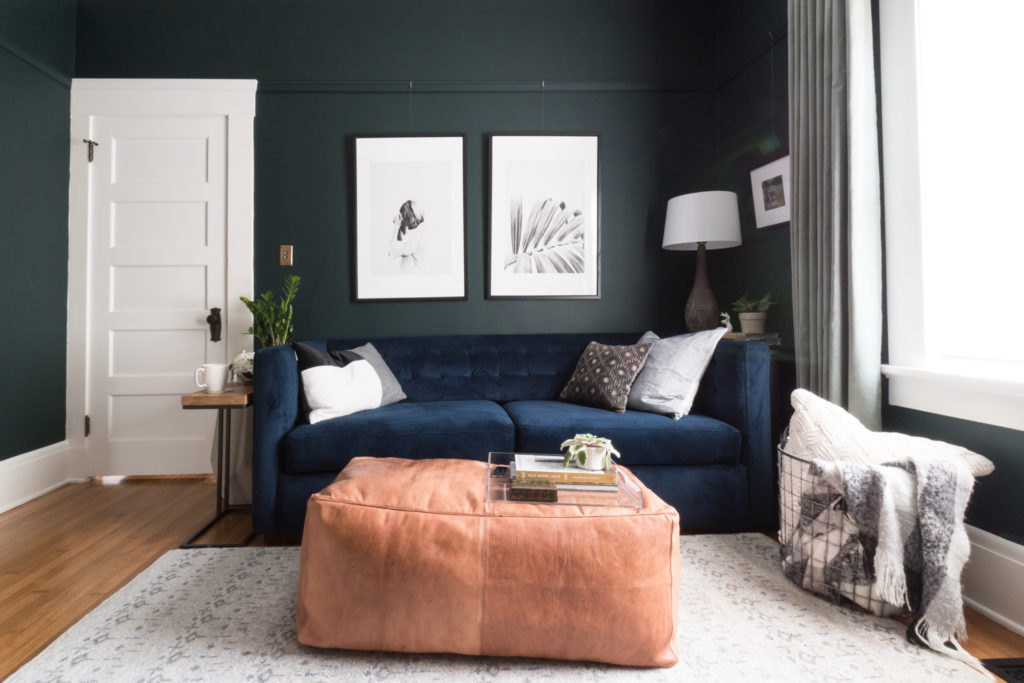 The daring and the bold go dark. I love how rich and luscious these shades feel, almost enveloping you in the space. They're moody but oh so glamorous. The Tarrytown Green (image 1) has a bit more of blue undertone and the Hunter Green (image 3) is incredibly classic. But my favourite has to be Salamander – a hue that basically has a cult following! The Gold Hive painted all her living room walls for one season's one room challenge and it immediately stood out to me that year (the same challenge I participated in PS!). Stunning! (Also, take a peek at this colour on the back of this island by Coco and Jack…wooo!)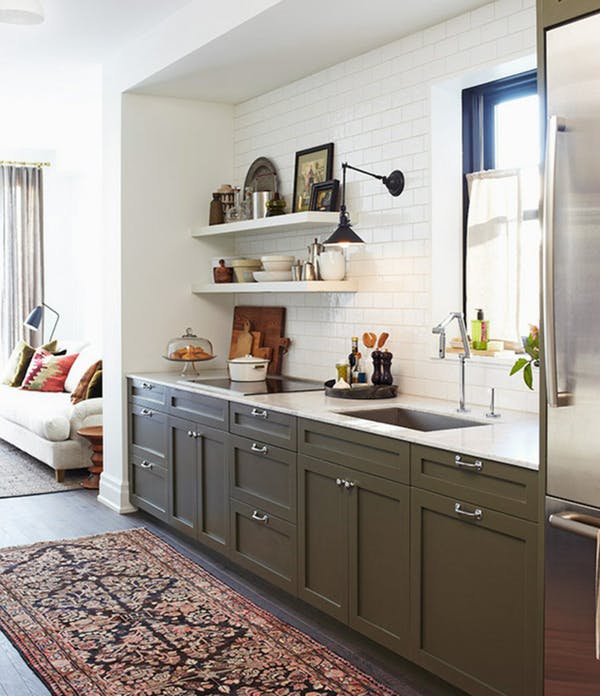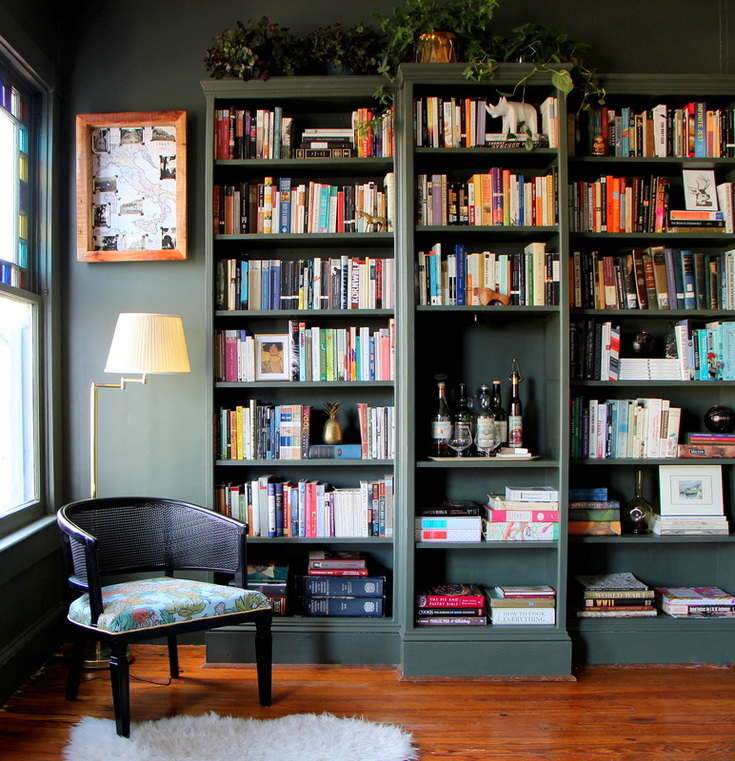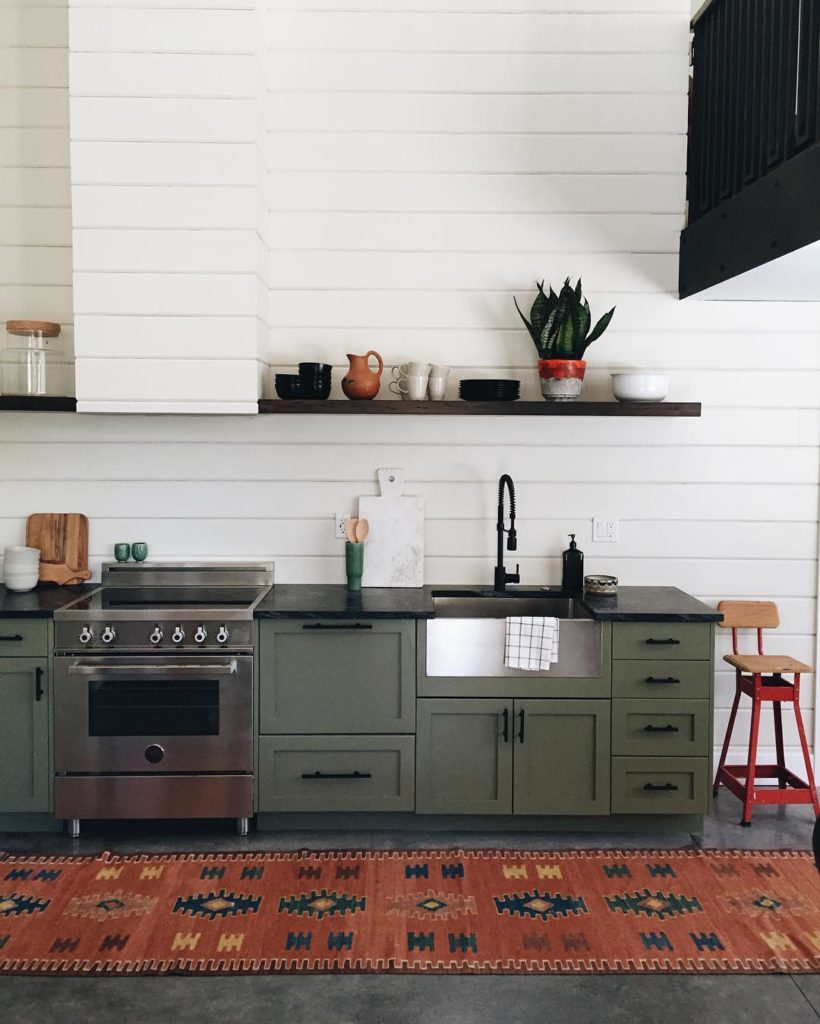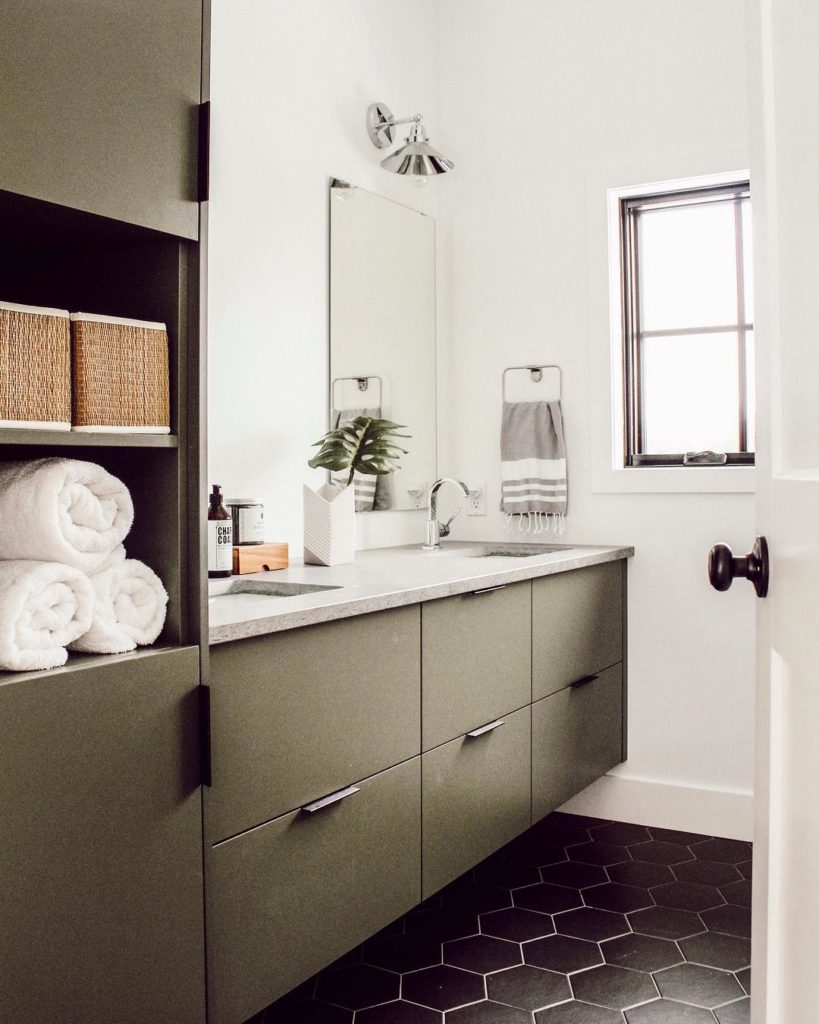 And now for the more subdued dark side – the olives and the army greens. These are perfect for cabinetry I feel or built ins – though walls would still look killer in these shades. In order of appearance: dark olive, vintage vogue, tate olive and then army green. All act as a neutrals, with just the right amount of risk taking with colour.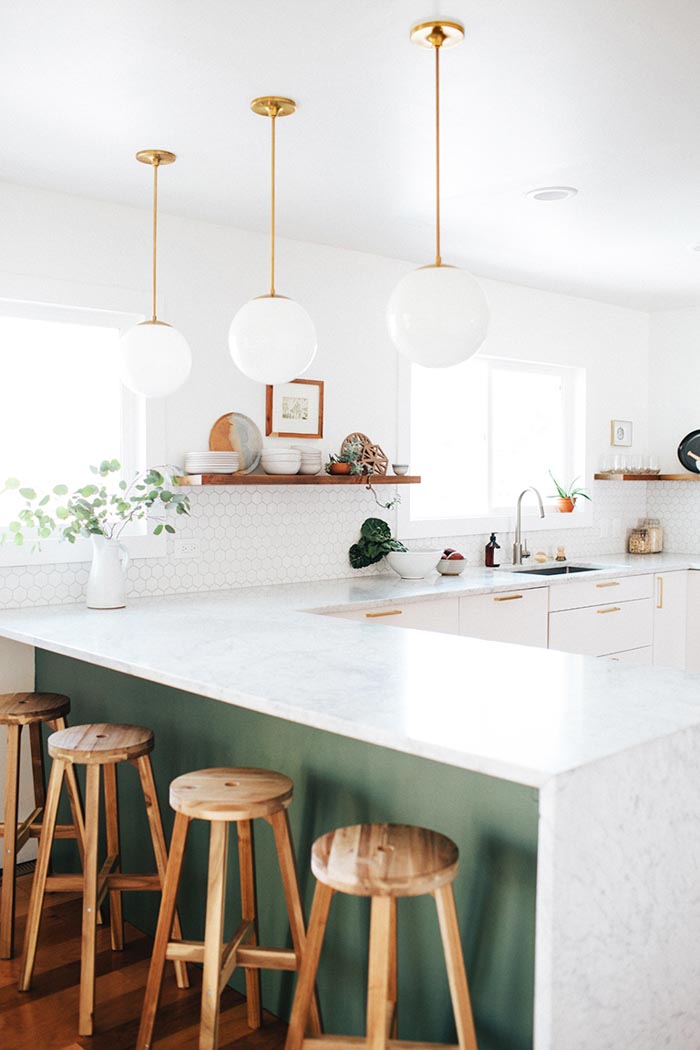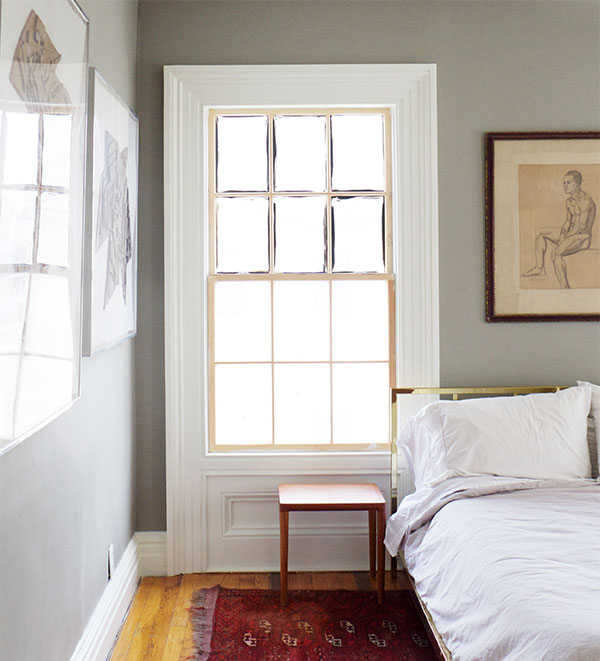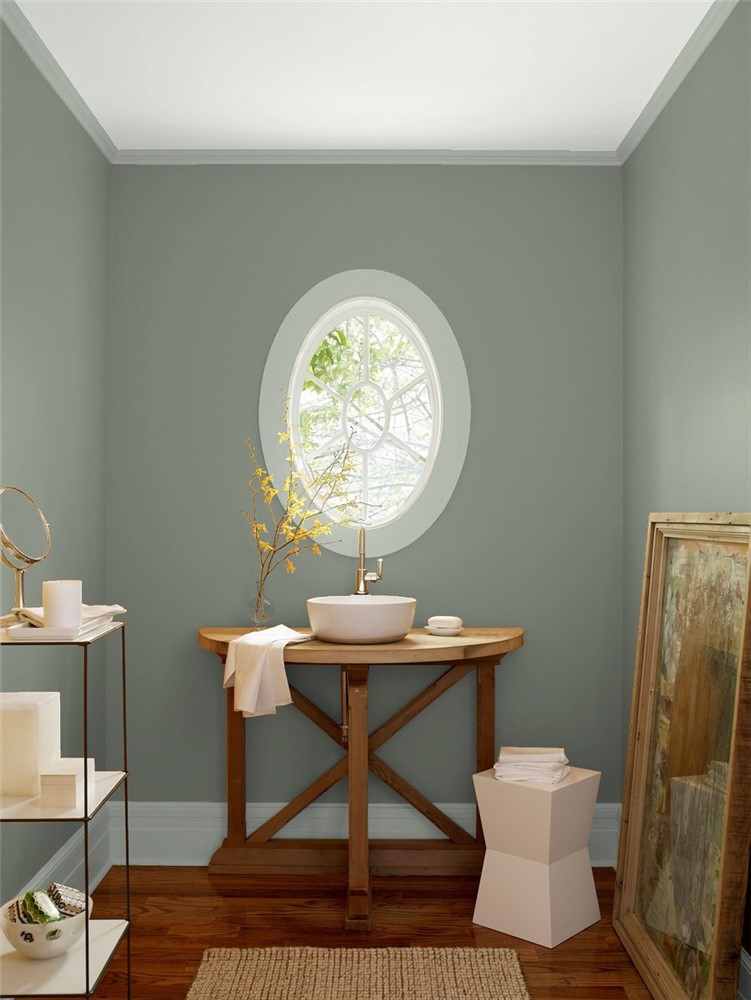 Finally we head into the muted greens, where you get rooms that are soft and inviting. I also love the greys with a hint of green undertone like Horizon by BM. When I saw Oil Cloth (image 2) in action, it actually made me want to paint my bedroom…and you know how much I love my white walls!
And so, with all those inspiring spaces full of green eye candy, here are my top green paints from Benjamin Moore…ranging from the moody to the subdued: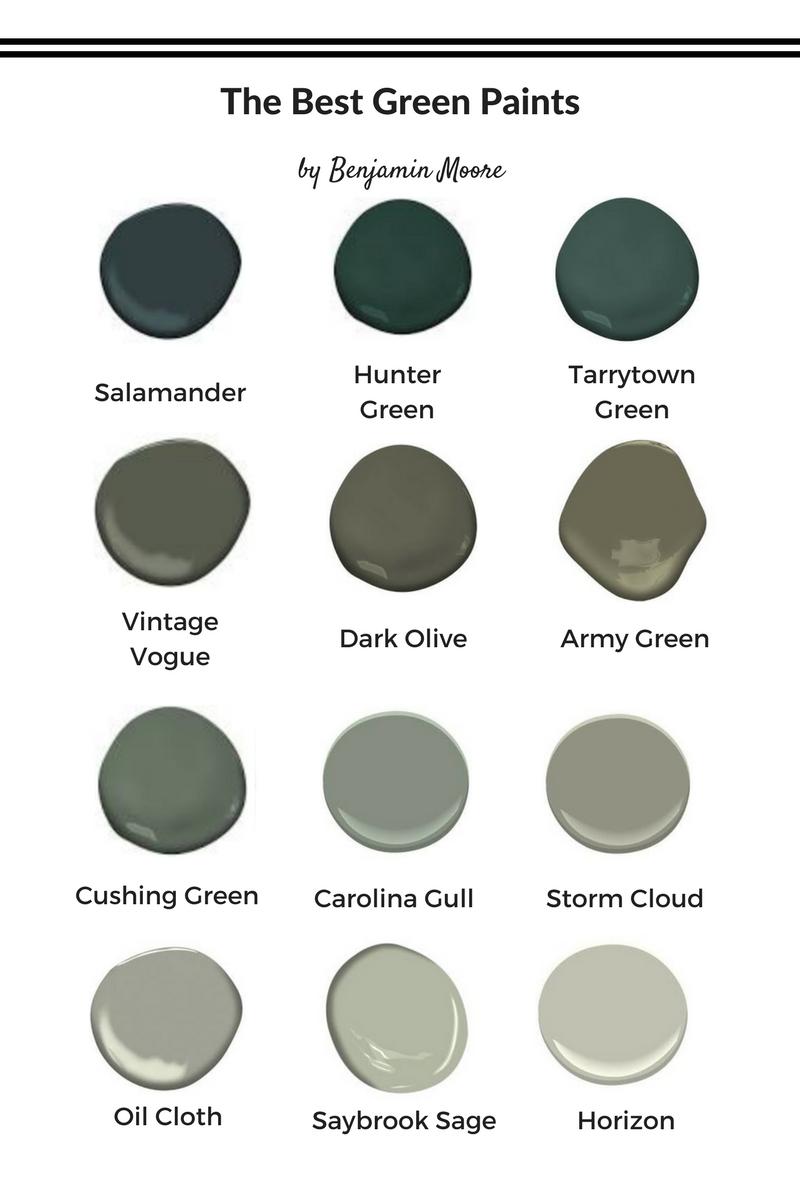 What do you think of these green hues? Could you see yourself picking up a paintbrush and going green in your home?? I'd love to hear your thoughts! (And stay tuned to see how the Lady Laurier's bathrooms turn out with Saybrook Sage!)