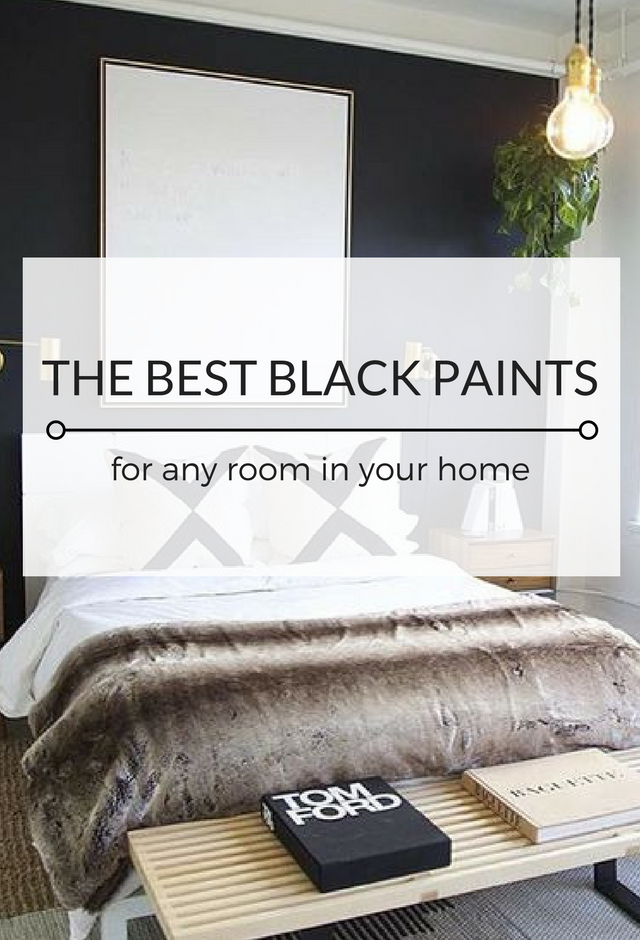 There's no denying how much I, along with the rest of the world, love a light and bright room. In fact, the majority of my designs have me pulling out my tried and true white paint colours. But, truth be told, I've been bitten by the black bug as well. I'm absolutely in love with a bit of black injected into any space – whether it be a black window frame, painted trim and doors, or even a ceiling or feature wall. It feels so crisp, clean and modern! Black paint can be tricky to pick though – it can read too blue, too green or too grey. Sometimes those variations are nice, but I thought I would narrow down some of my favourites and compile a list of the best black paint colours that you can literally use in ANY room!
But before I show you my choices, I thought I'd remind you of a few things:
always test out your paint before deciding. Black is going to make a huge statement, which is great, but it can look drastically different in certain lights. So no matter which "best black paint colours" are recommended by me or any other blog/designer, make sure you do a sample first.
think about the finish. Typically on a wall you'll want satin or eggshell. I prefer a more matte or soft look for my walls instead of something that looks glossy. But when it comes to doors or trim, you will want to go with a semi-gloss unless the matte look is a really deliberate choice
don't just think walls! Black paint is a great exterior option, perfect for doors or trim, on your kitchen or bathroom cabinets, a whole ceiling paint job or even for revamping tired old furniture. So many applications!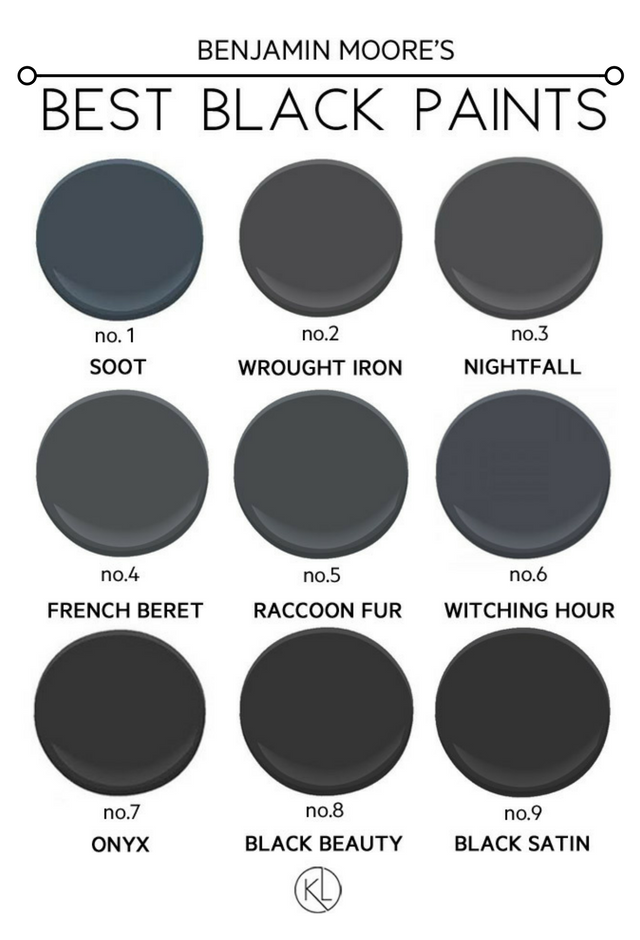 So these are my favourites from Benjamin Moore! Each one is a little bit different and can work well in a variety of ways. Let's talk about why they rock and have a look at them in action, shall we?!
no.1 Soot // You'll see this one being recommended a lot online and it's because it is a perfect grey black. Think of it as a warm charcoal as opposed to straight black. This one will not feel too cold and yet still creates that dramatic effect.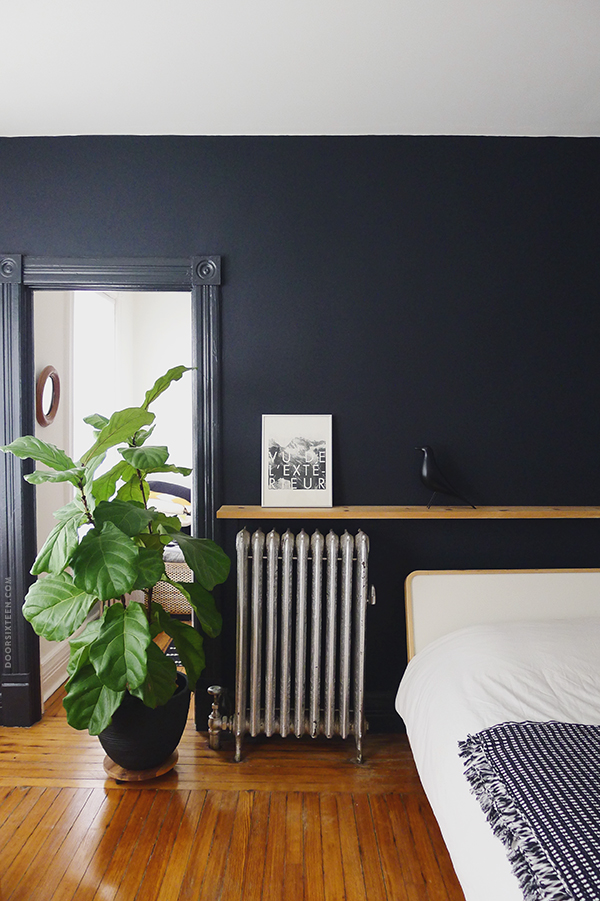 no.2 Wrought Iron // You may see this one categorized as a dark grey too. It really is a muted version of black and really not harsh whatsoever. I see this one being used a lot for doors and cabinets but it looks great on the walls too. Again, this one is on the warmer side.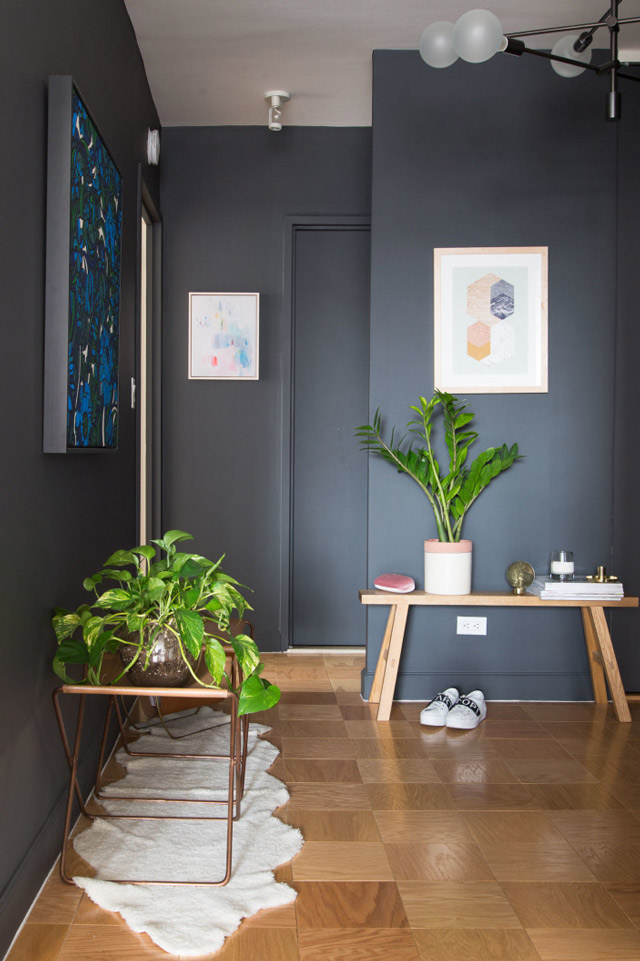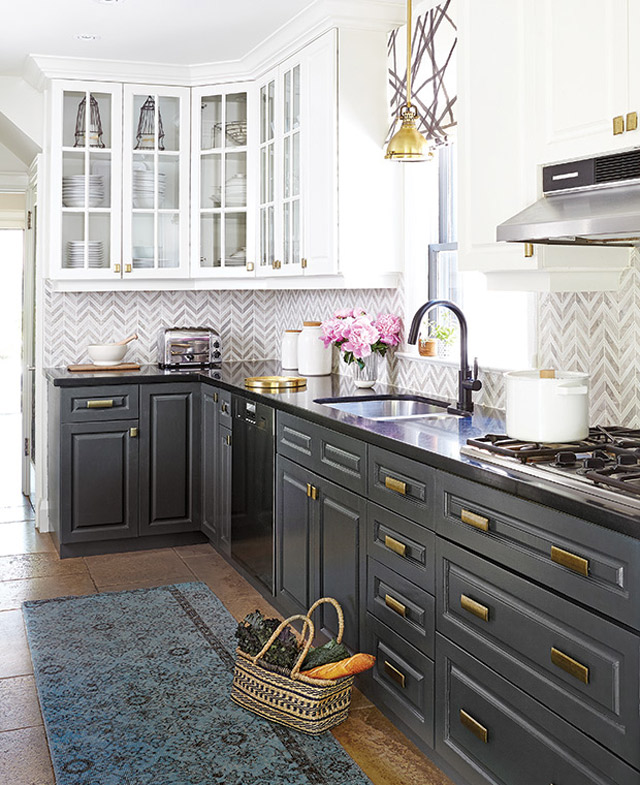 no.3 Nightfall // The last on my list that is more of a blackened grey. The inspiration for this one was the night sky, the perfect back drop for the stars. I mean, that just sounds too lovely to pass up. This one looks great with warmer wood.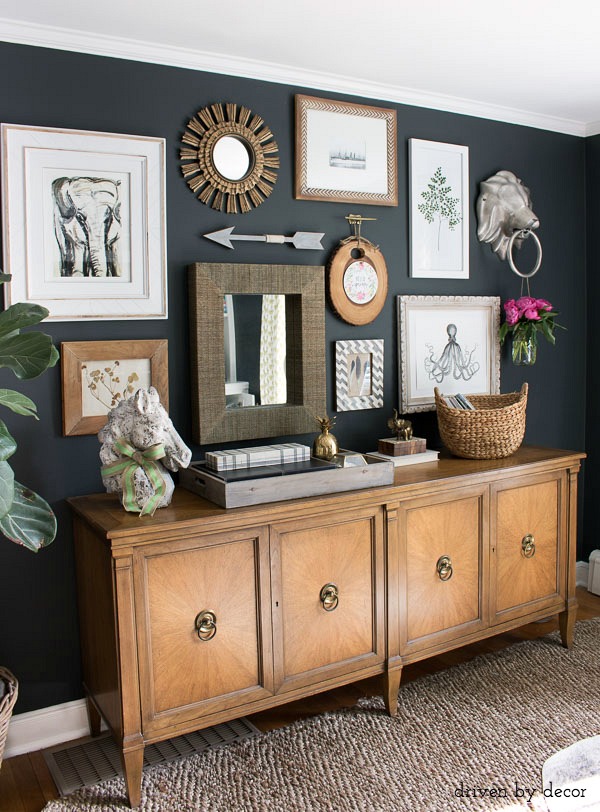 no.4 French Beret // Now for some of the more cooler options. This first one definitely pulls more of the blue grey tones and is really dark without actually going black. It's beautiful!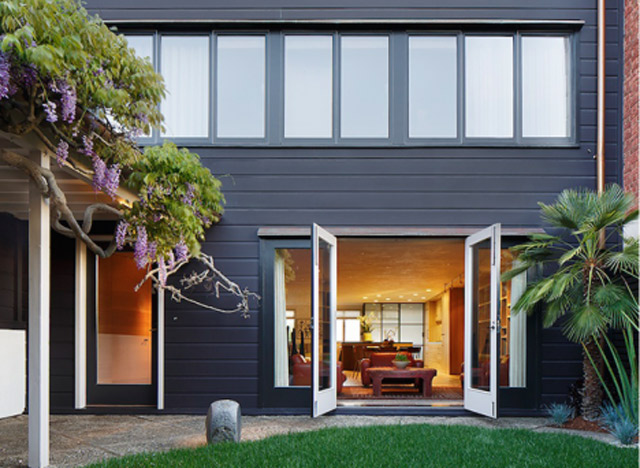 no.5 Raccoon Fur // I used this in our nursery and in a guest bedroom design I did awhile ago. It also has a blue tint without going full blown navy. I absolutely love it!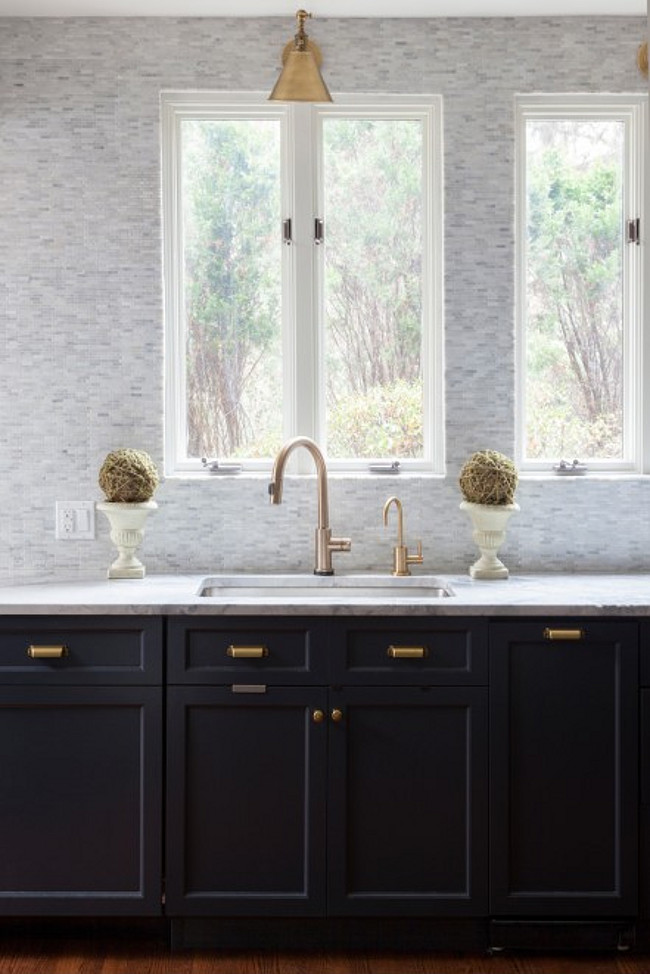 no.6 Witching Hour // It's almost Halloween, so how perfect is this one?! Again, it will pull a bit more blue but looks fantastic next to white trim or doors…or another white wall. Love that high contrast.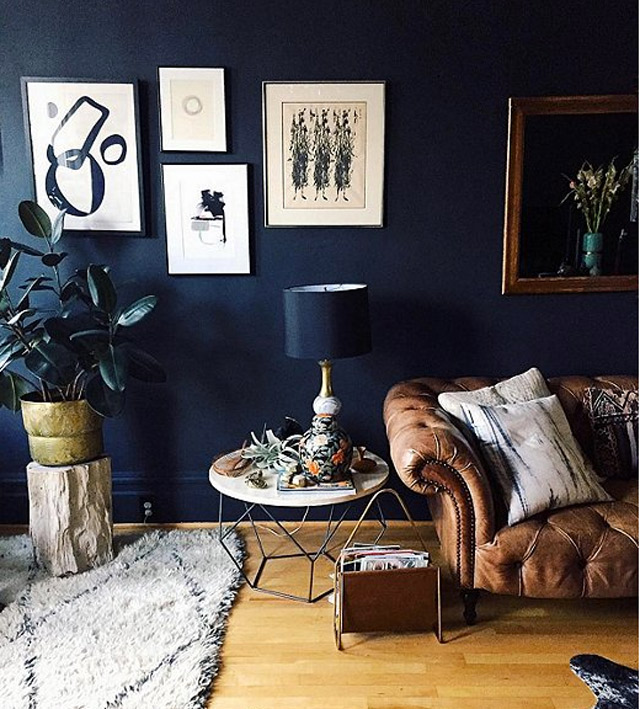 no.7 Onyx // Another popular choice with decorators. It is the perfect soft black…almost right in the middle of the spectrum of blacks. But also, really dark! So go with this one if you want the drama but still crave a bit of softness. Looks beautiful on doors!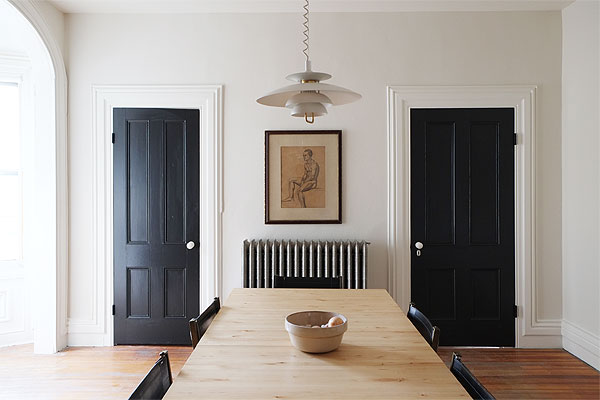 no.8 Black Beauty // This one is very black but warm and cozy since it has a more brown base. I would definitely use this option if I have some pretty good natural sunlight coming in. I think it compliments wood trim very well (heritage home anyone?!)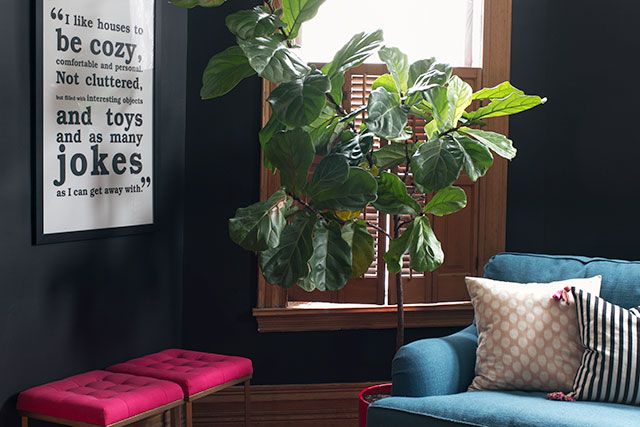 no.9 Black Satin // To cap things off, this one is by far the most dramatic choice. It is elegant and very chic!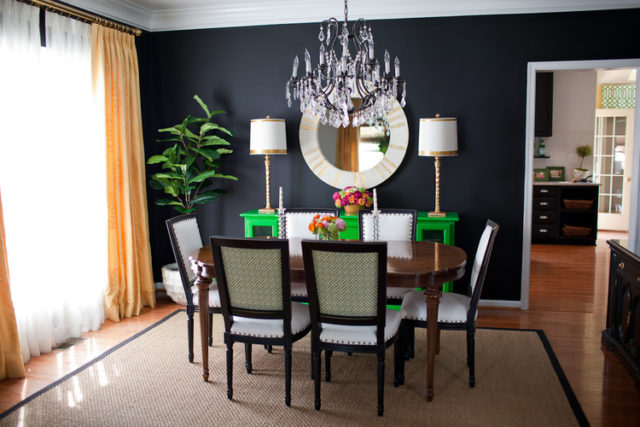 What are your thoughts about my list of best black paint colours?! Are you bold enough to go black?!
Want to see Raccoon Fur in action in my home? Check out Jack's Nursery!
I also used Soot in my powder room!
Looking for other paint suggestions?! Here are my top white paints to use and some great green shades!
Image sources // 1 // 2 // 3 // 4 // 5 // 6 // 7 // 8 // 9 // 10