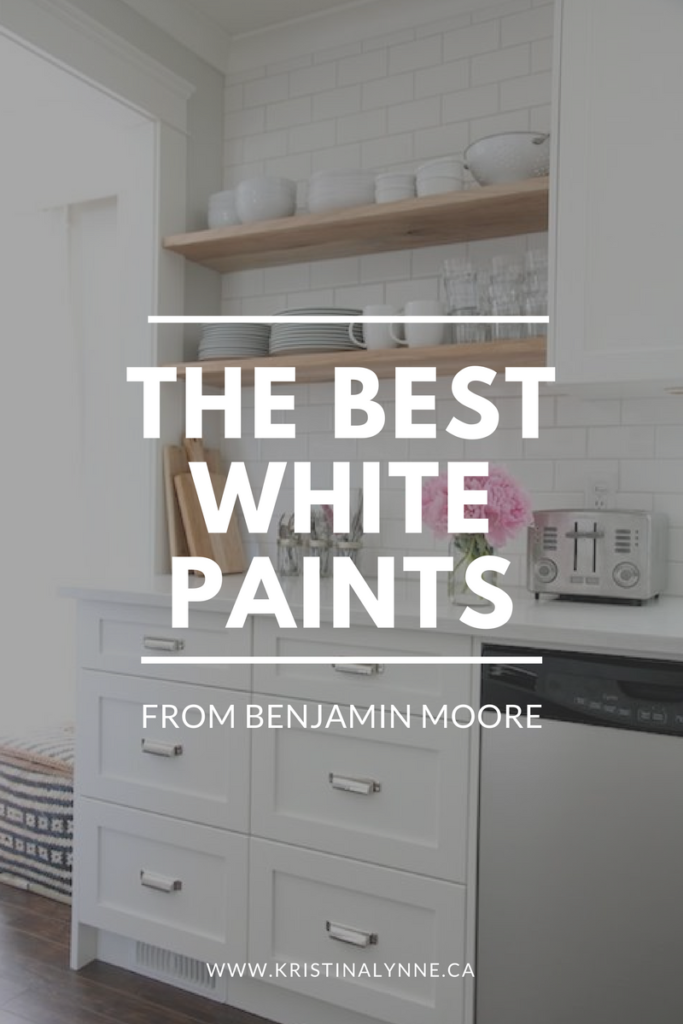 It's no secret that white walls are where it's at these days! Sure, grey paint is still a surefire choice but more and more people are jumping on the white bandwagon. And for those of you who know me and follow me on our reno journeys know how much I love using a. lot. of. white. In my mind, it's the IT NEUTRAL and you can't really go wrong. But choosing the right white paint can be a challenge with all the options. I've used a few now and feel ready to share my choices for the best white paints and impart a few tips and tricks for getting white right! Here are my winners: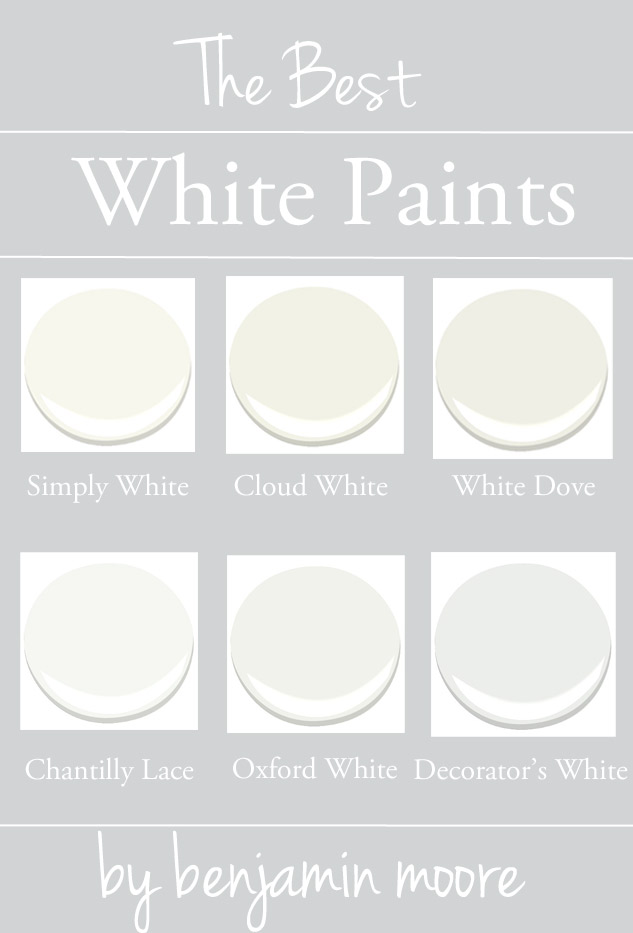 The first three are my top choices for warmer whites that pull more of yellow/creamier base.
Simply White – clean and bright with the right amount of softness. It has a bit of a yellow undertone but less prominent than others. I absolutely love this one and used it in the Beaumont dream house seen here.
Cloud White – definitely a warmer white that is very elegant and timeless. Great for any room…especially a nursery!
White Dove – one of the most recommended white paints out there. It is warm, incredibly soft and it has absolutely no coldness to it! We are using this one in our current Laurier Heights project!
The bottom three are my top choices for cooler whites that hint more towards blue or green.
Chantilly Lace – very crisp and clean! It reminds me of that pure silk colour you find with fabrics. I used it in our basement and it completely revitalized the space…pictures of that reno coming soon!
Oxford White – this one tends to look more modern. It has a hint of blue/green and is a great option for bathrooms or even trim, moulding, etc.
Decorator's White – my go to when I want a really bright white. It seems to be the one closest to a true "white" in my opinion and is definitely a great option for any space. Though, while researching my white paints, I found it to be mainly recommended for trim and doors. But when we remodelled the kitchen and living room at the Capilano house, it worked perfectly for the entire space!
Shall we have a look at these babies in action?
Simply white (The Beaumont house)
Cloud white via Decor Pad
Dove White
Chantilly Lace via Home Bunch
Oxford white via Houzz
Decorator's White (Capilano flip)
Having some white paint options in your back pocket is a great start but I know that's just the first step. My tips are:
Test out the options first…always. And make sure to look at the swatches at different times of the day!
Know your lighting because colours can really vary from room to room. North facing gets cooler almost grey light whereas south facing definitely pulls in the warmer sunlight! So remember that a north exposure will magnify cooler whites and south exposure will enhance the creamier, warmer whites.
Pick the right finish! When it comes to walls choose a flat or eggshell sheen. Ceilings are best flat and baseboards or trim are great in a satin or semi-gloss finish.
On the subject of white walls partnered with white wainscotting or panelling, you can definitely do the same white paint on both! OR, I would suggest to keep the walls a bit warmer and stay in the brighter, cleaner options for the millwork. That way they will have a nice, clean contrast…even if it's only a subtle difference! i.e. White Dove on the walls and Decorator's White on the panelling.
Use the Benjamin Moore website to see the colour variations. You can't do this as much for other colour families but with white, the online map is amazing at showing you the undertones!
I hope this post was useful! Remember, there's no one size fits all when it comes to white paint so test out several options before making the commitment!
Any questions?? Leave a comment and I'd be happy to respond!