You know you love what you do when you take on TWO uuuuuuge projects at once. This is a first for us, but I guess they say strike while the iron's hot for a reason right?! Plus, we kinda love this next one because it's such a departure from Lady Laurier, our other house flip. And it's in a new neighbourhood for us…Ottewell! Though it's never really been on my top 5, this particular street reminds me, ever so slightly, of being in Palm Springs, which I love!! I'm already googling house exteriors and soaking up a ton of design inspo!! But before I get too ahead of myself, I should probably show you the before photos!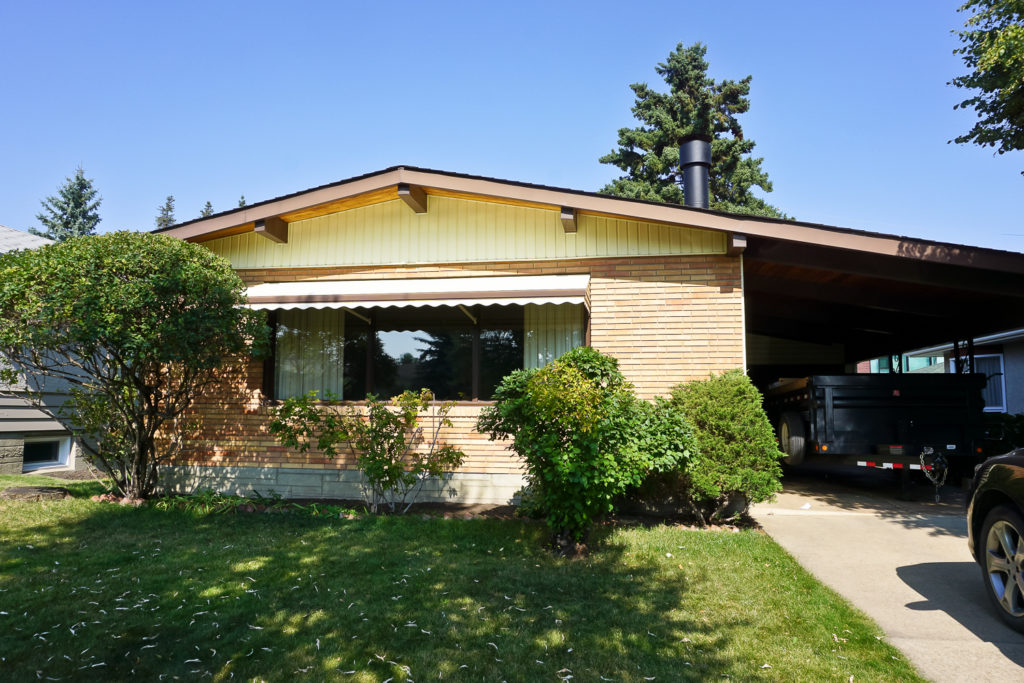 Now I know it doesn't look like much of an Oasis now…but it will! We've already ordered new siding and I know the entire front of the house will change once we remove that awning. Plus, we may even be changing the size of the windows!! Underneath the car port there are two entrances to the house and then a door to the single attached garage.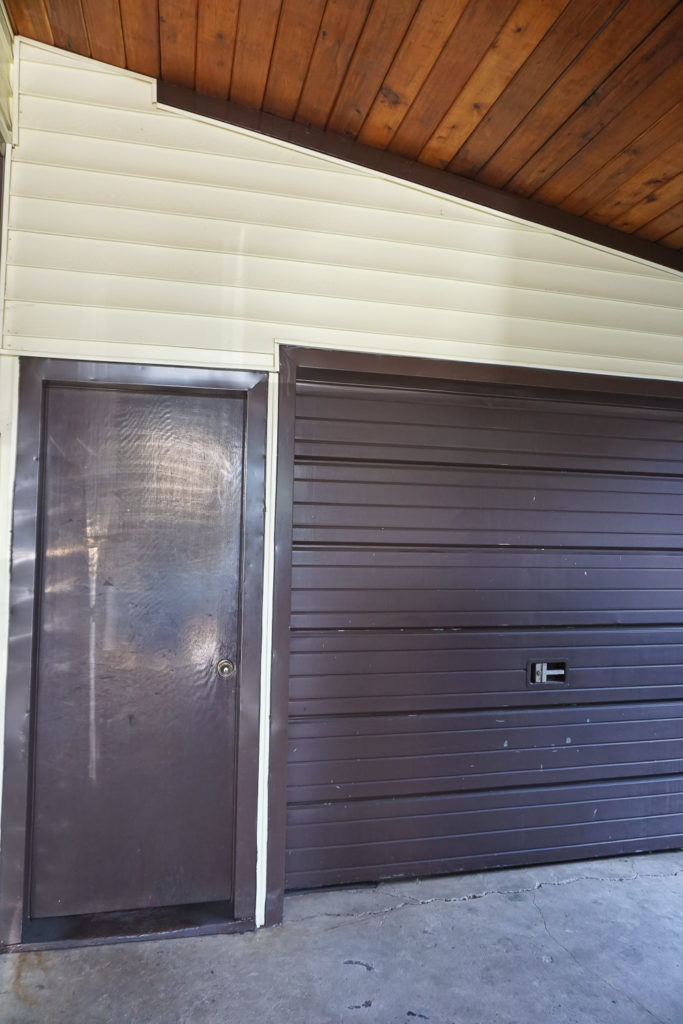 Stepping into the back landing is like stepping back in time with the soft green walls, red carpets and wood doors.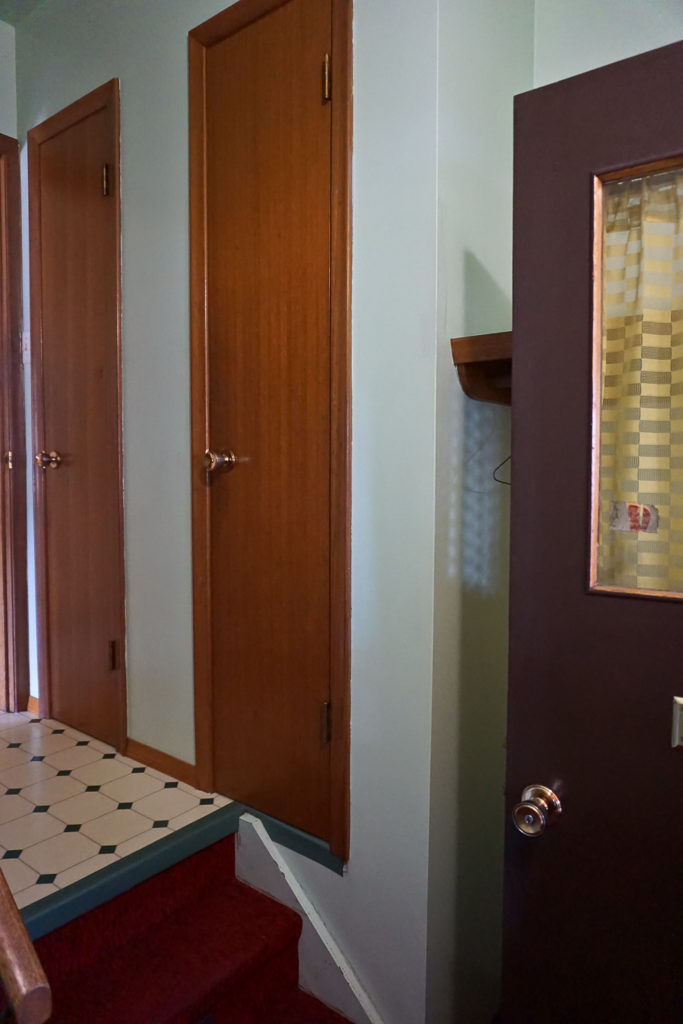 I'm already so obsessed with the front living and dining room area. The sloped ceilings and gorgeous rafters will definitely be a feature and I can't wait to get my hands on this fireplace.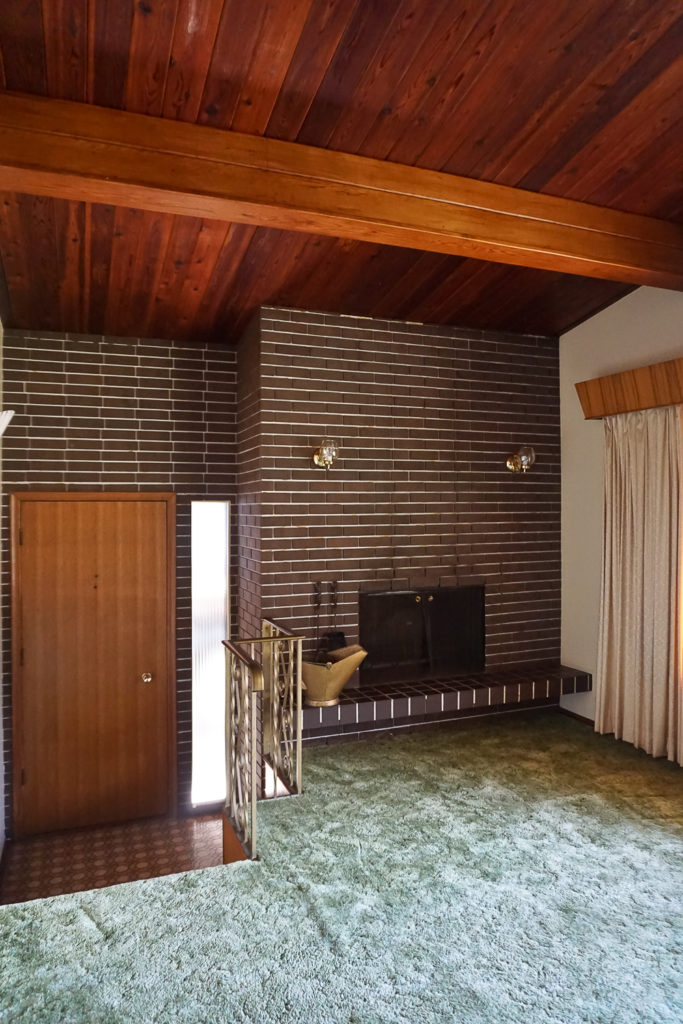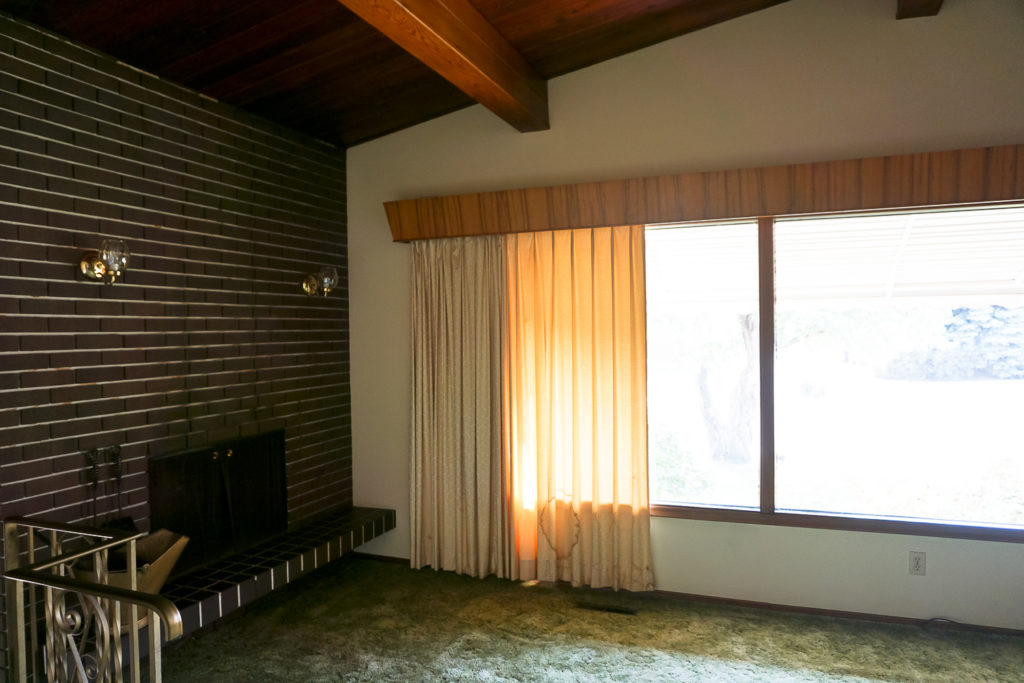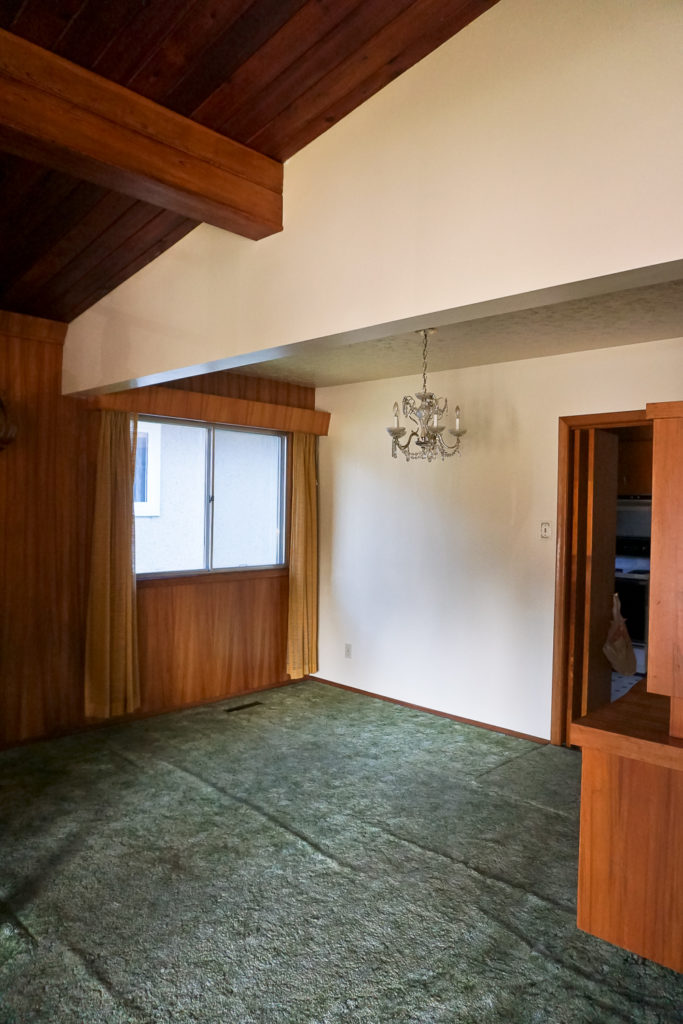 Before photos just wouldn't be the same without our little helper getting in on a picture or two! Here's Jack amidst the green carpet 🙂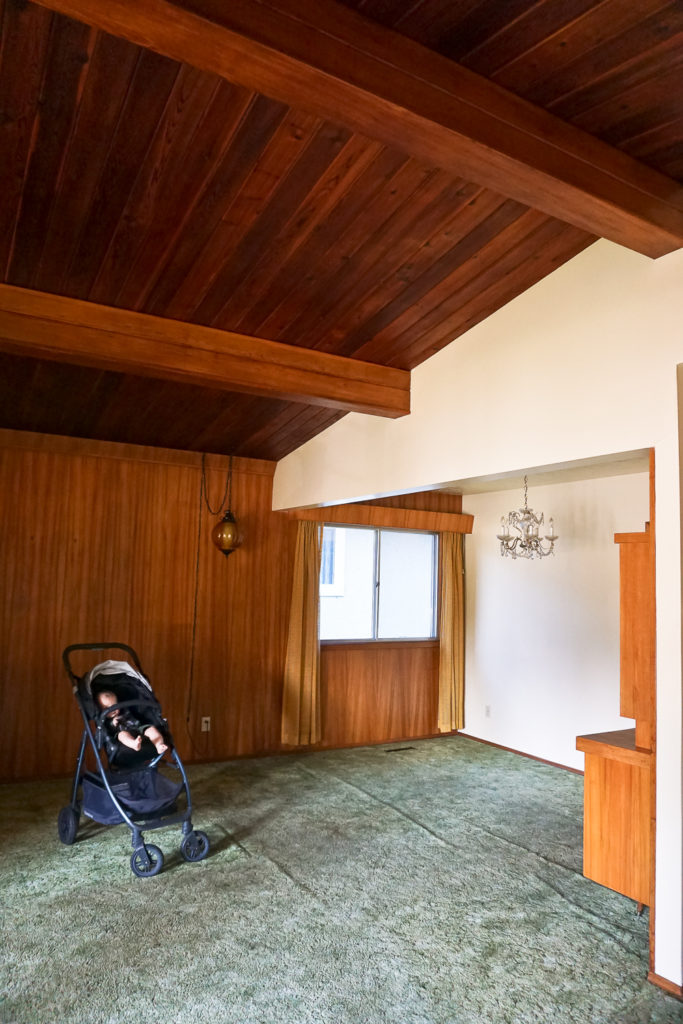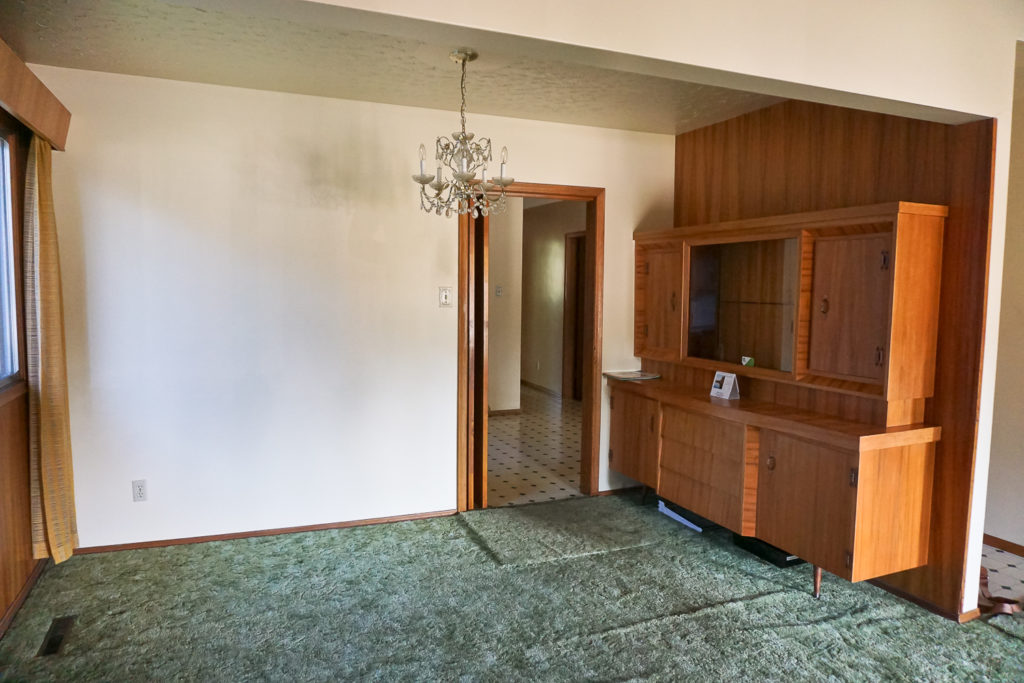 The kitchen has a spot where a small table would have been but we will be taking over this prime real estate with more useable cabinetry…and more than likely this is where the fridge will be relocated. Check out this linoleum too!!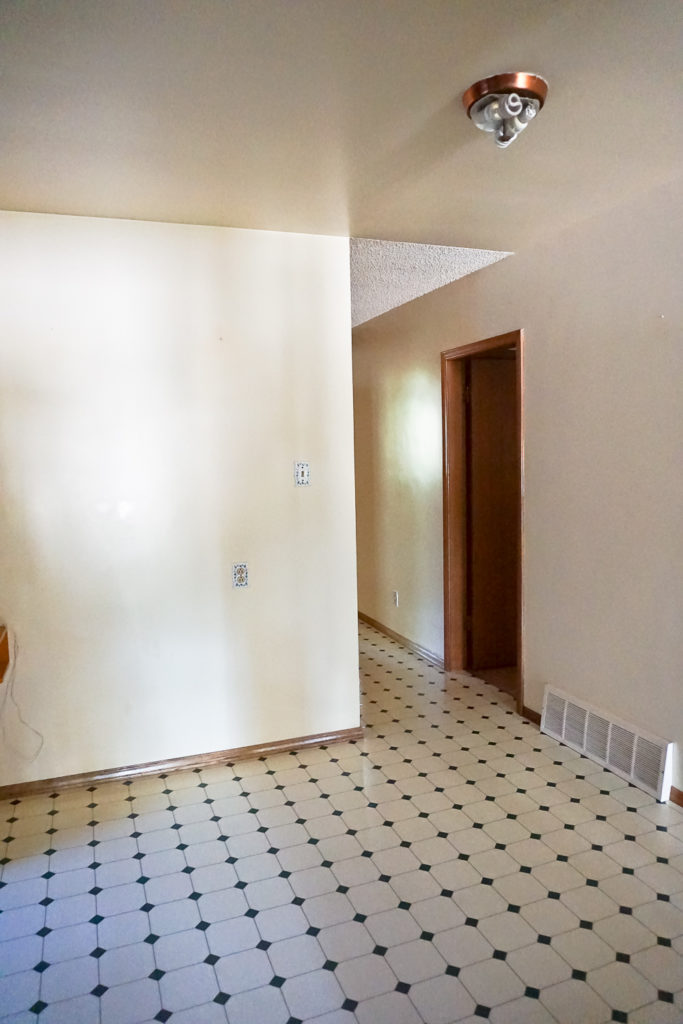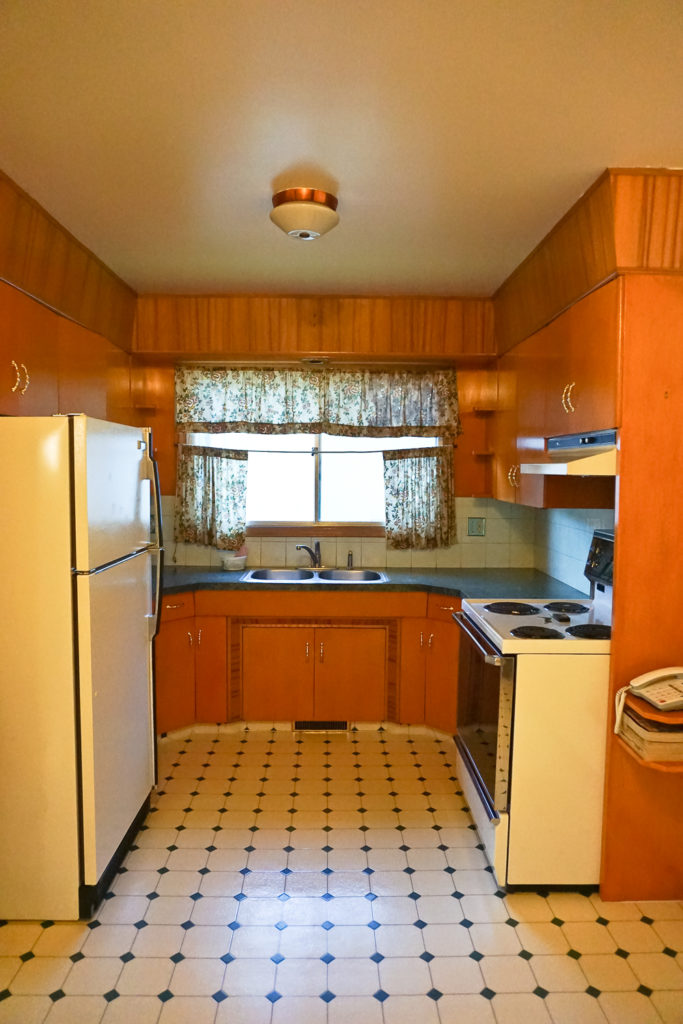 To have an open concept feel, we'll tear out this wall on the left and replace it with a functional island. We are also going to lose the window above the sink since it just looks directly into the neighbours house, but, don't fret, we'll be gaining a lot of natural light once this wall is removed.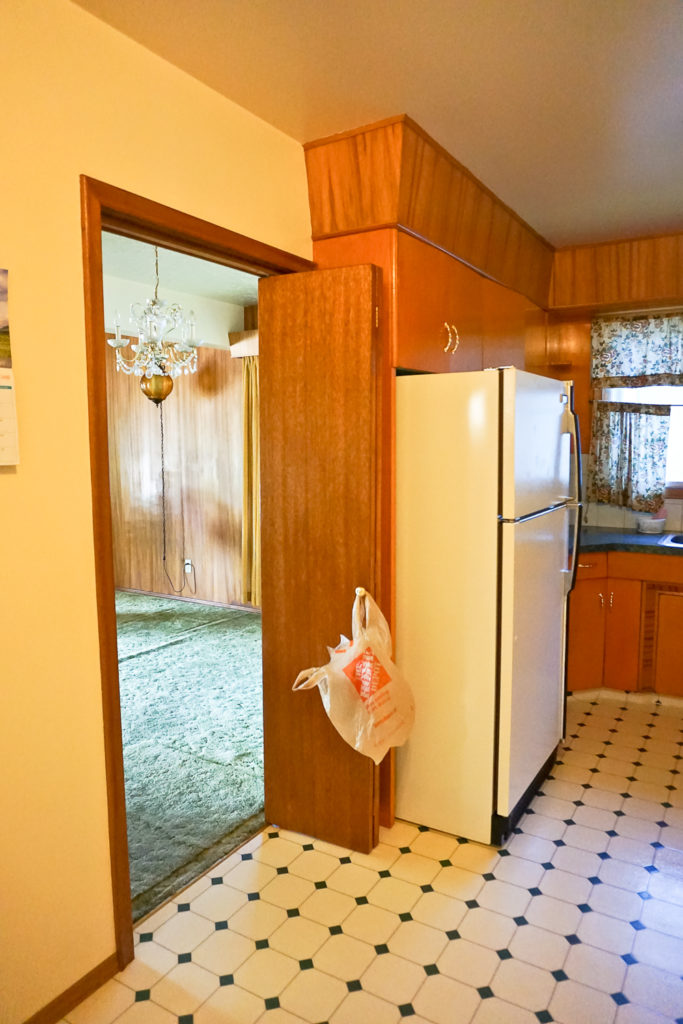 Now for the bedrooms…enjoy!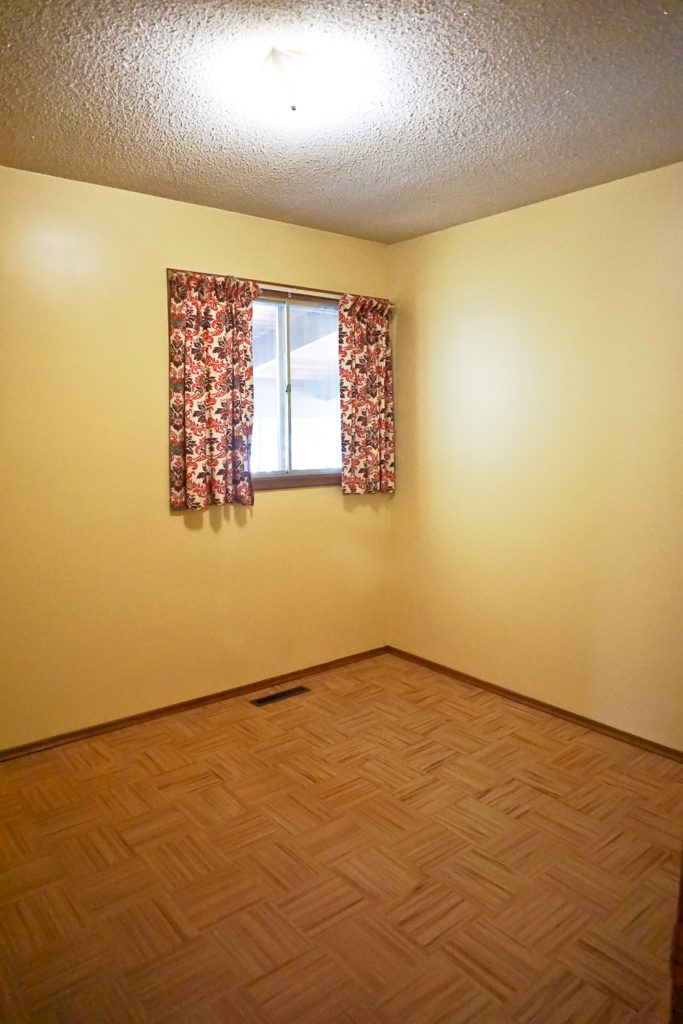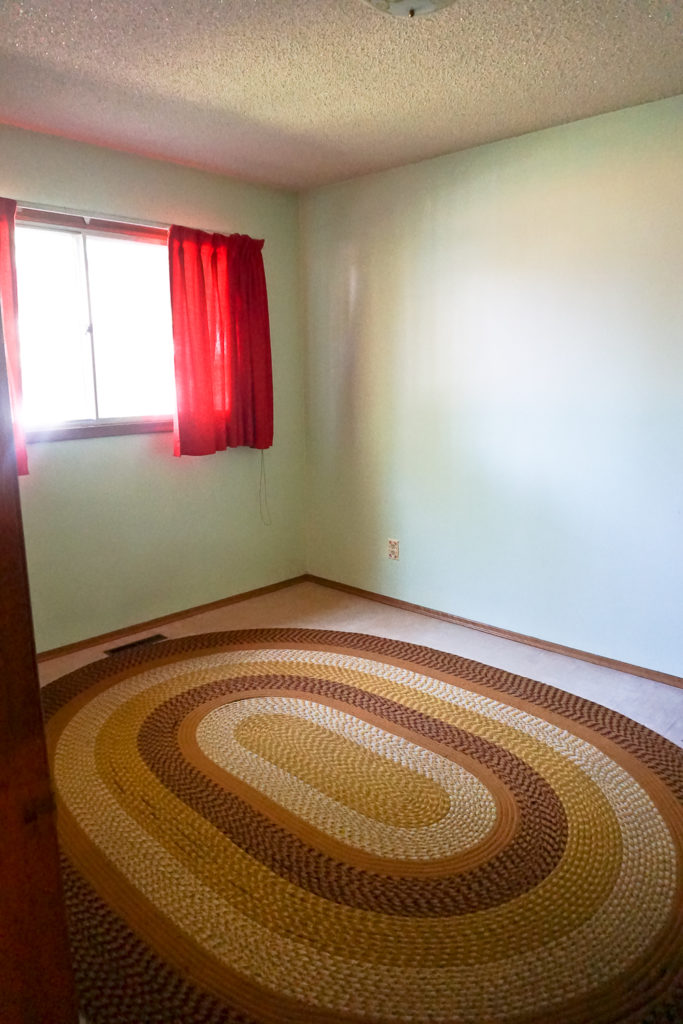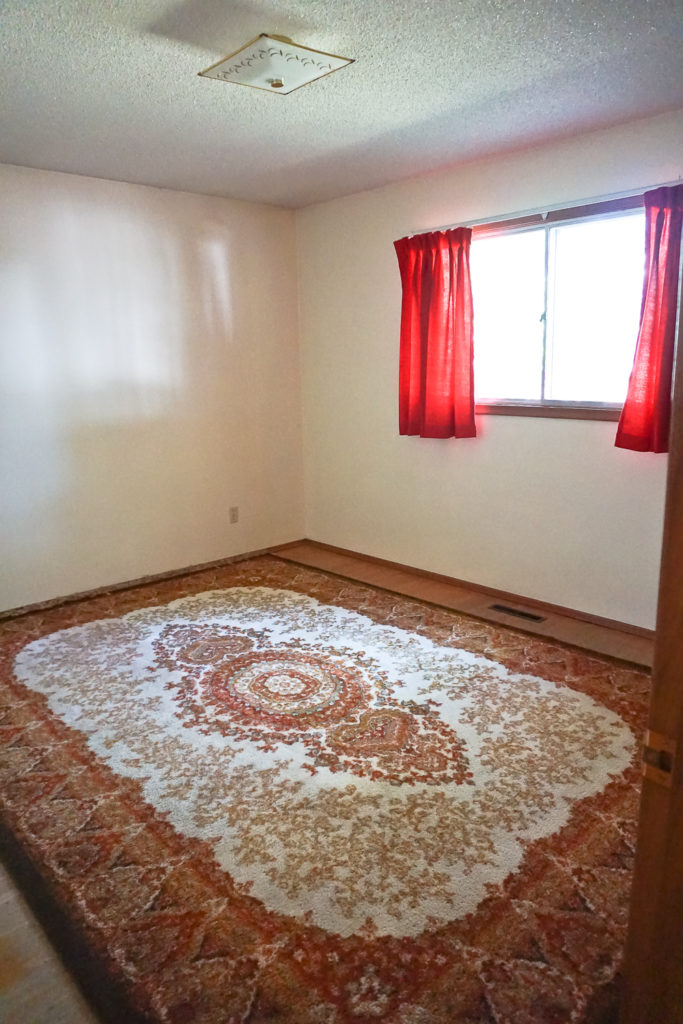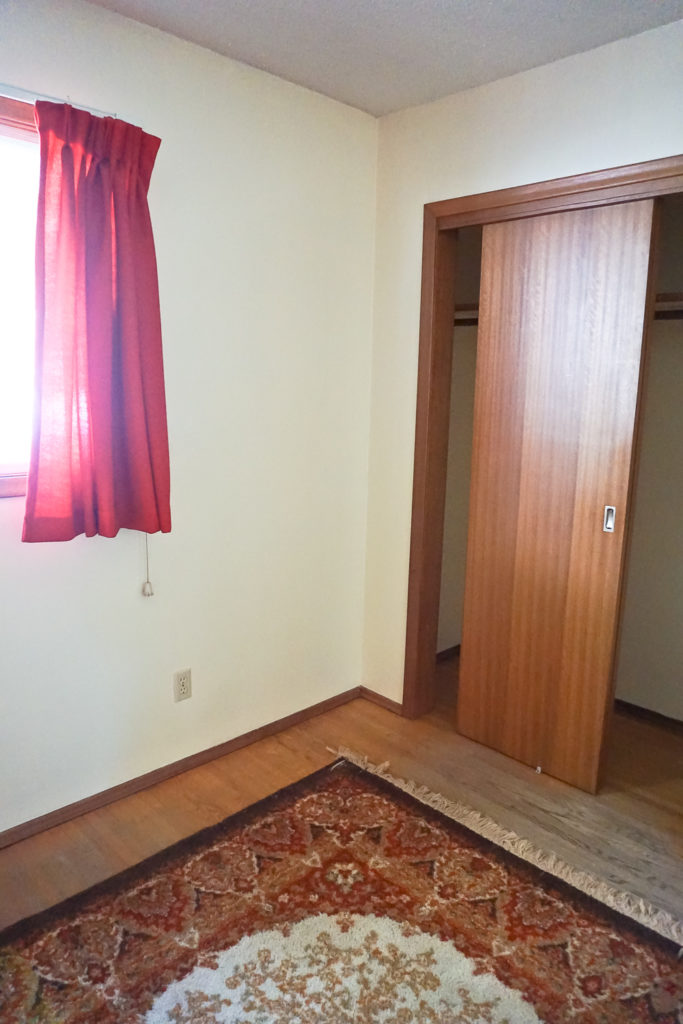 I know what you're all thinking…this rug, right??!! It's quite beautiful but definitely needs a heavy duty cleaning. I think I may have already found a home for it…
And finally – the main floor bathrooms. Gotta love the window in between right?! We have plans to reconfigure both spaces so we can get a shower in the ensuite and make it a lot more functional (and beautiful of course!!).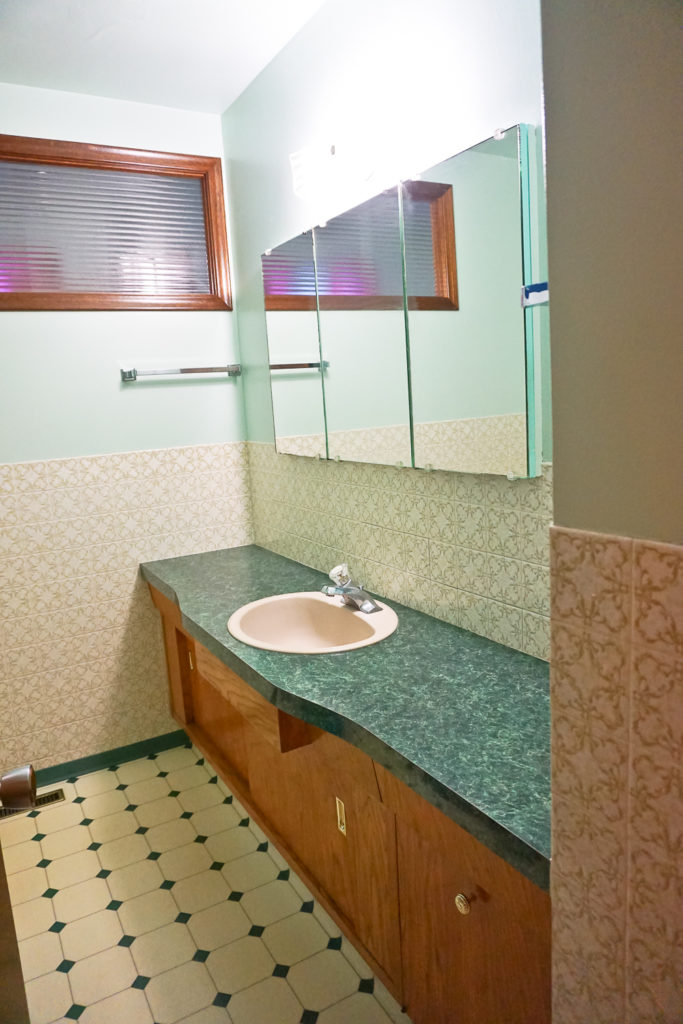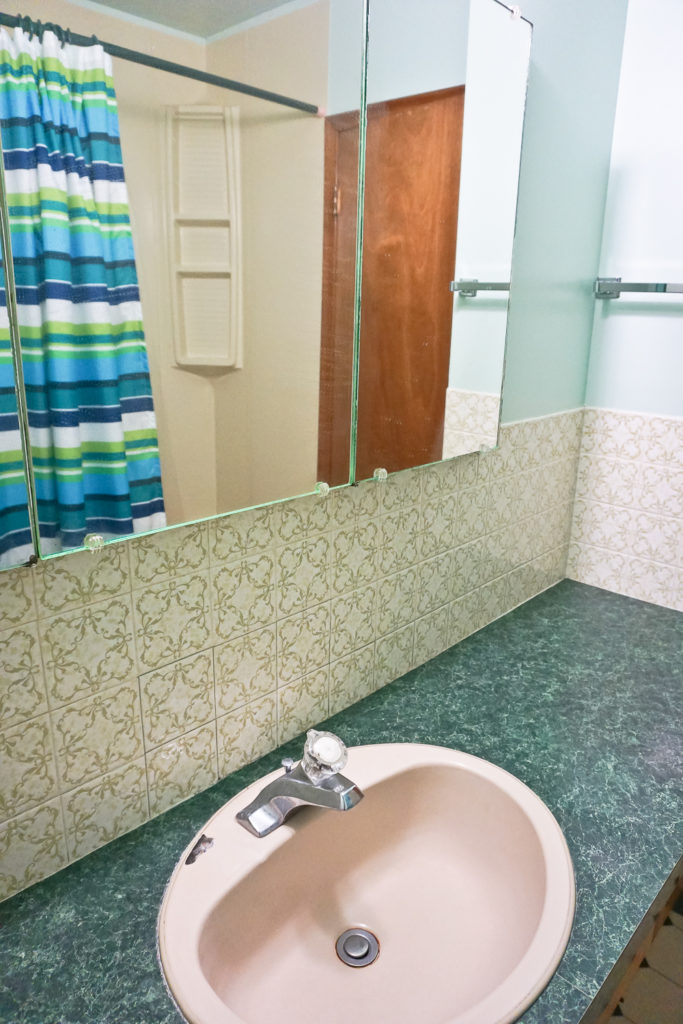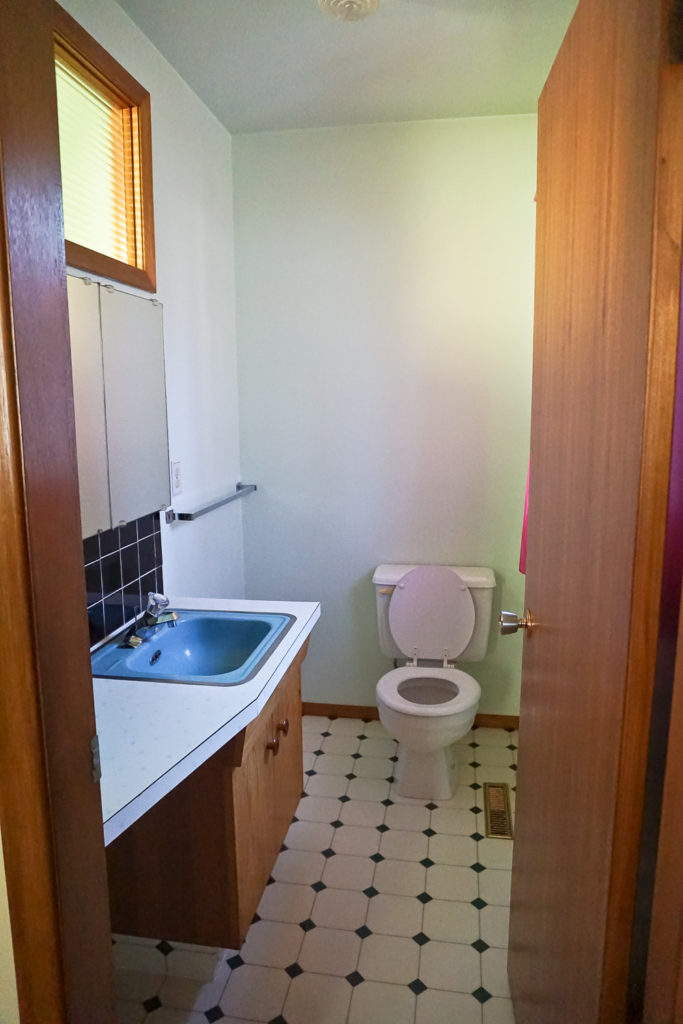 Then, let me take you back to the landing and downstairs into this dungeon of a basement. No wonder we were scared of the basement as kids when they made them like this…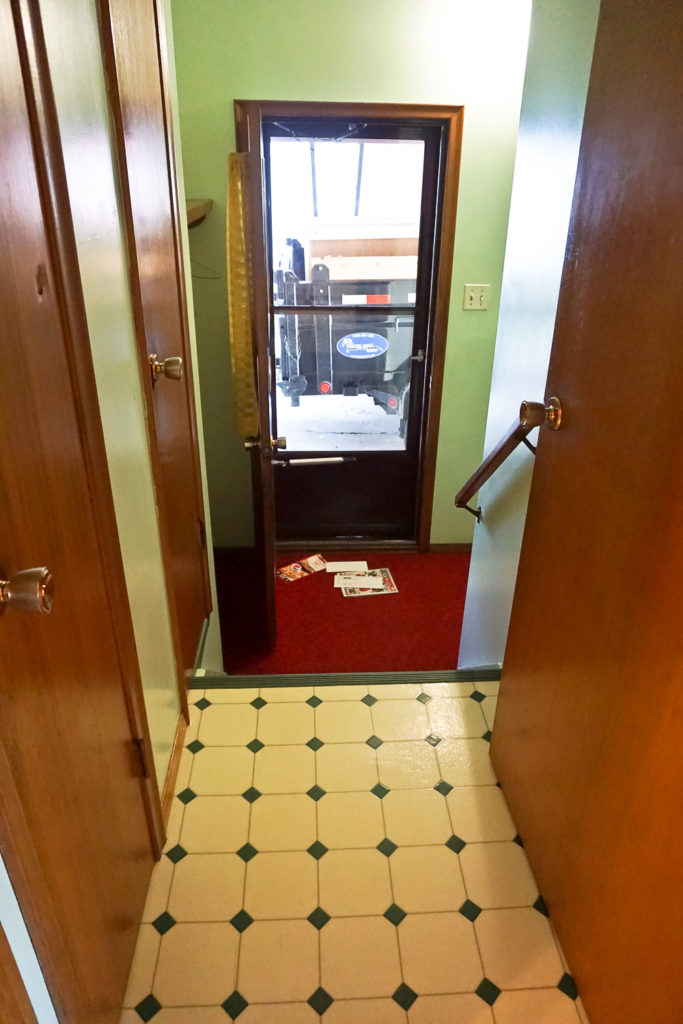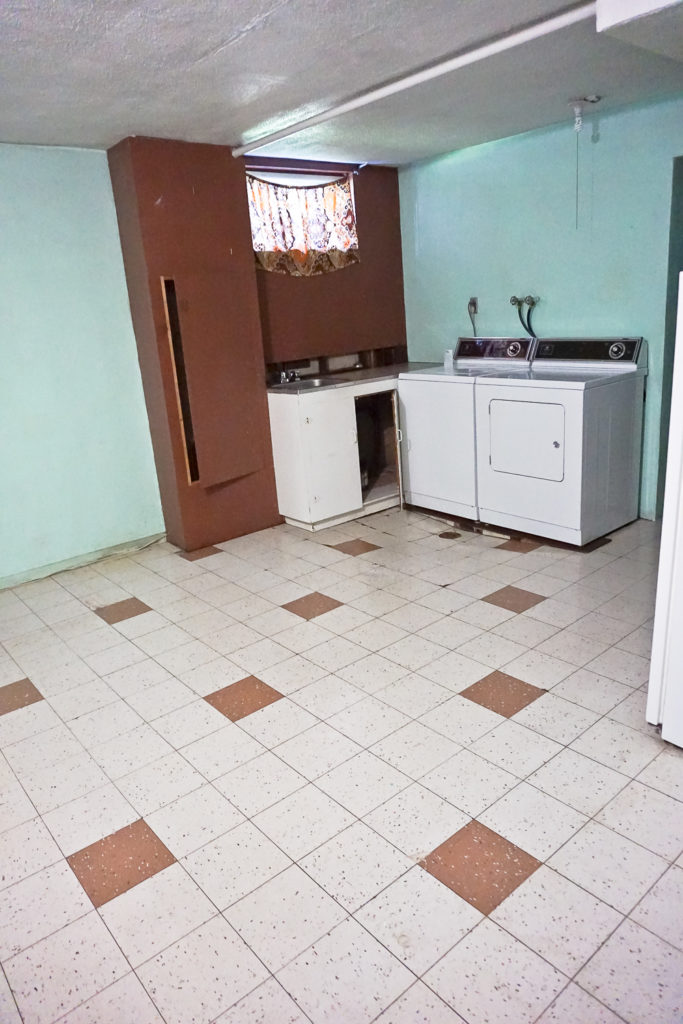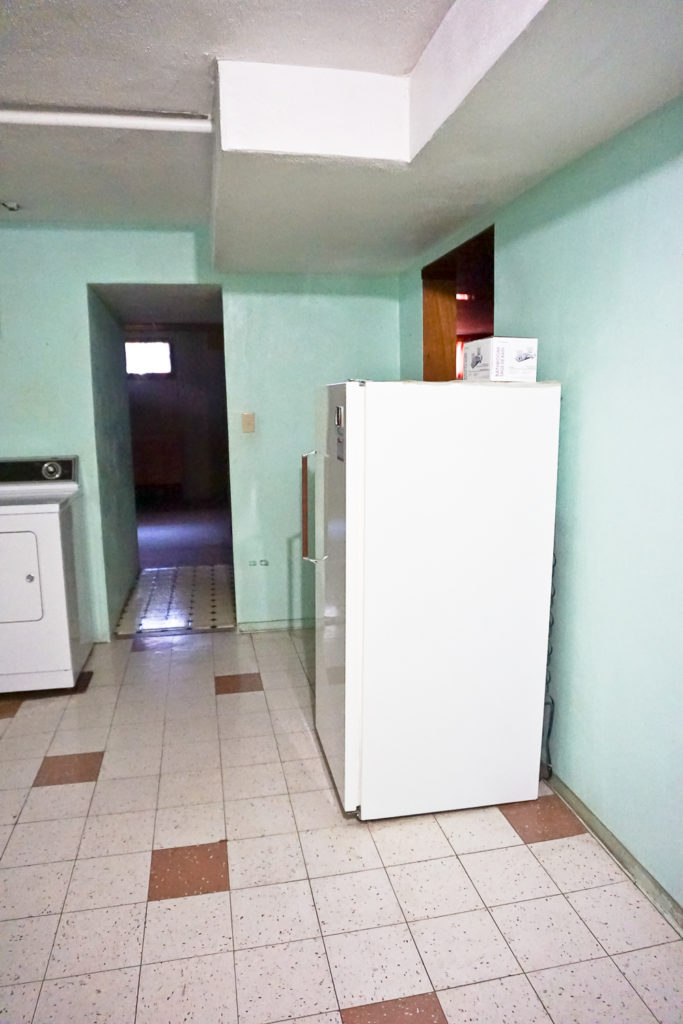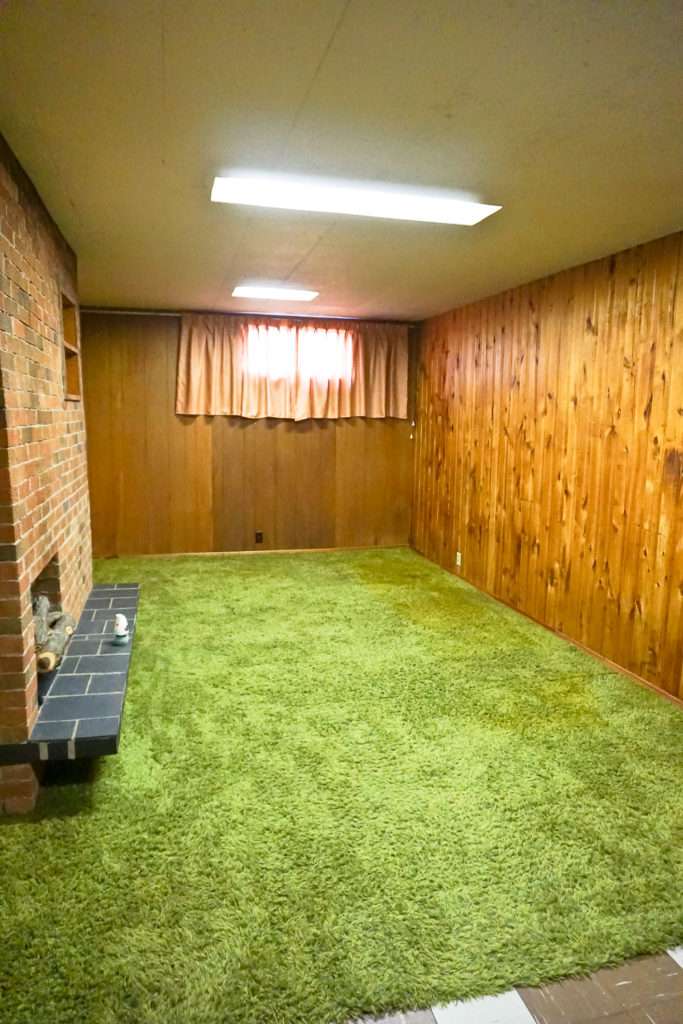 More green carpet in the saloon styled living area. This reminds me of my own basement growing up before we renovated…we had swinging saloon doors, the same bar and all the wood panelling.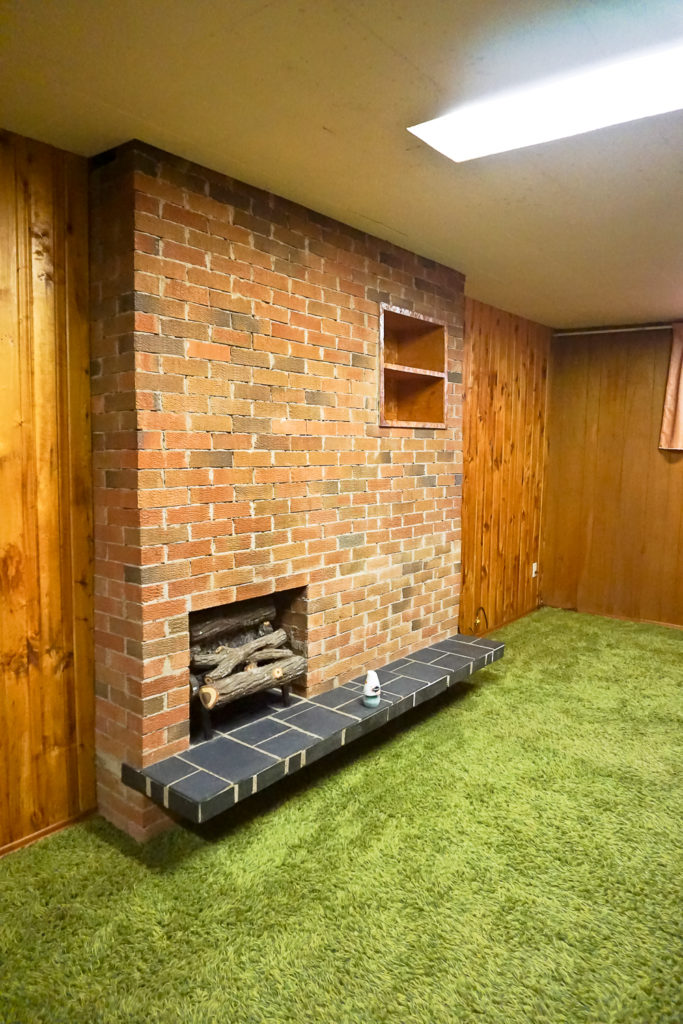 Howdy Ryan!!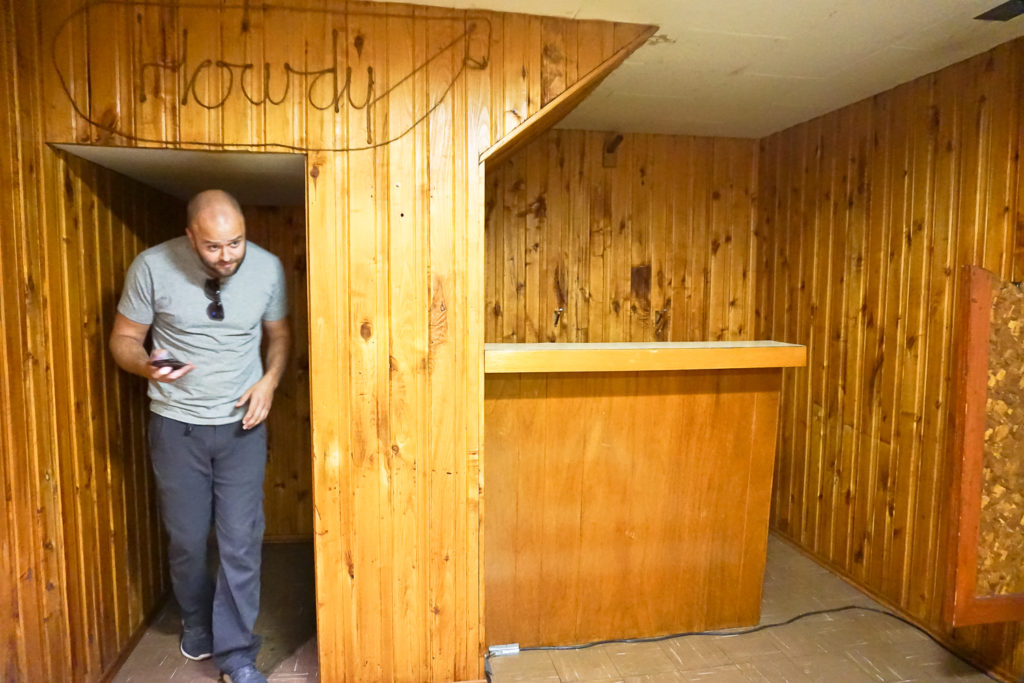 And to complete the tour, we walk through a small hallway to a strange back bedroom and a very small, very nasty bathroom…if you can really even call it that.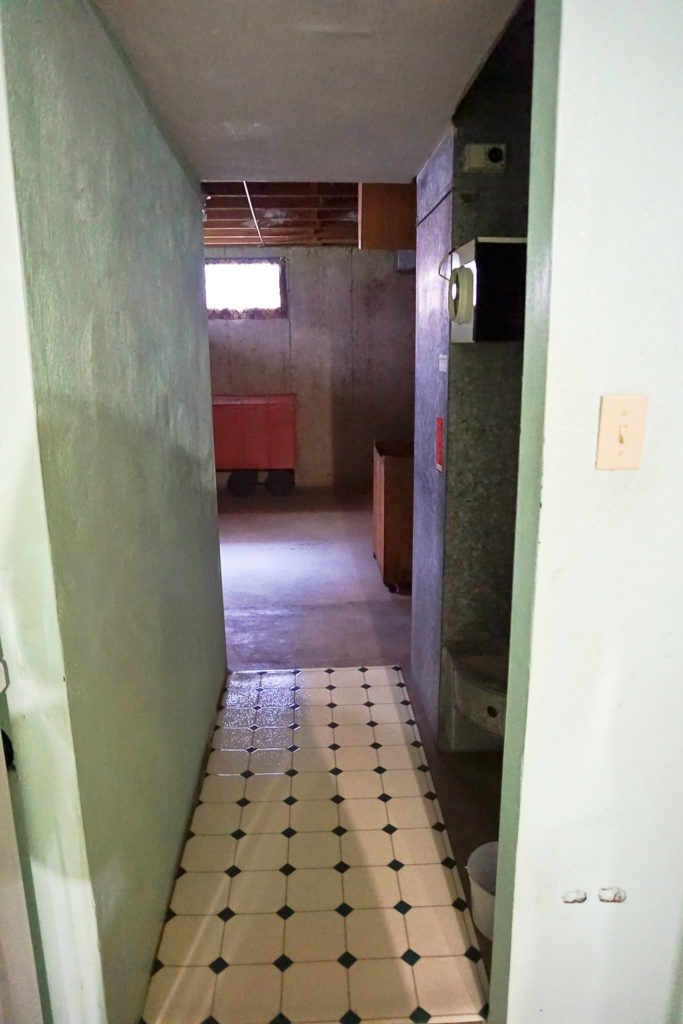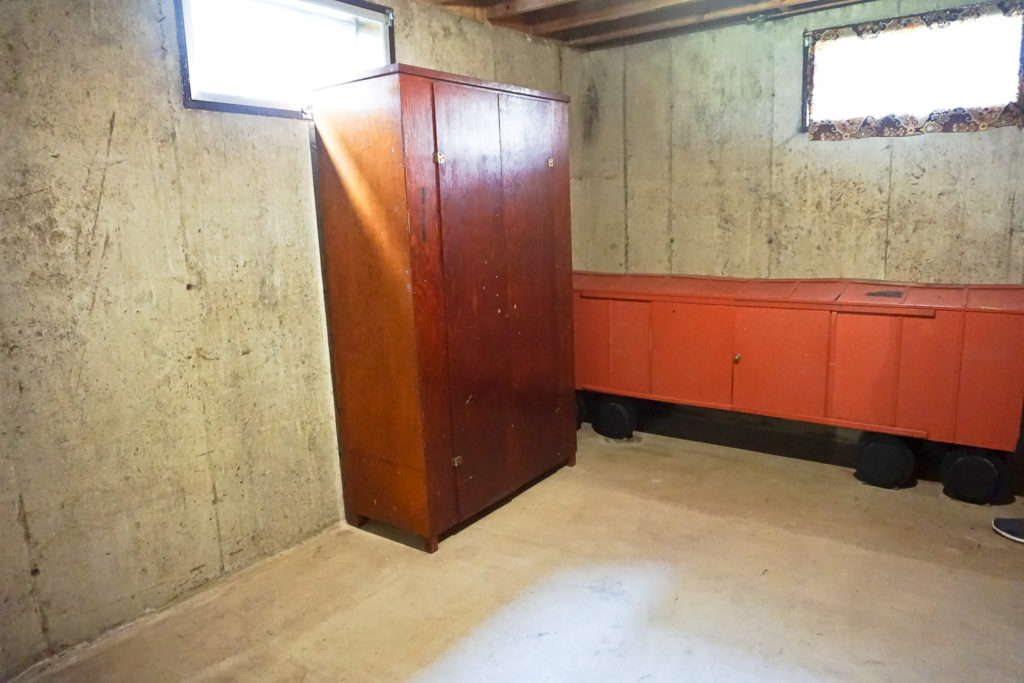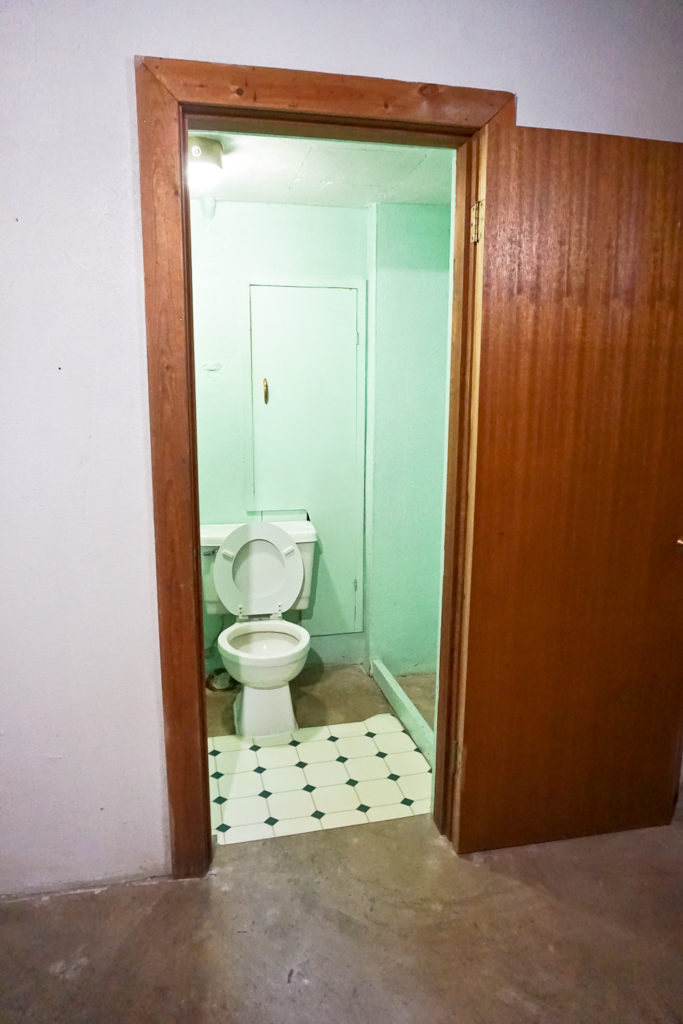 And so, there you have it. The full tour and before shots of the Ottewell Oasis. What do you think?! Do you see the potential, or have I made you nervous? lol
Check back very soon to see what's inspiring this house's design and some of my initial plans. It's gonna be good!!!