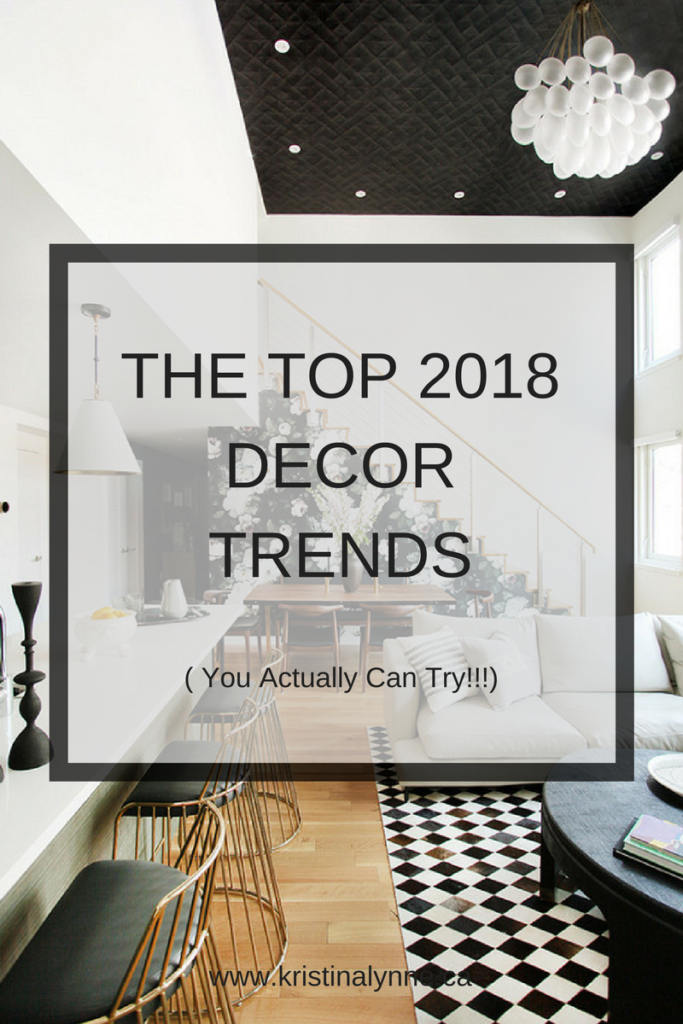 2018 is here! And what better way to celebrate than with a home decor trends post! What's going to be big in interior design this year? And not only that, but what's actually worth taking seriously?! Yes, it's fun to get lost down that endless Pinterest hole and decorate our imaginary home. But, sometimes the design trends aren't really the most practical, or they come and go too quickly to consider! So, this year, I've done some sniffing around and narrowed my list down to 8 home decor trends I'm actually going to try in 2018! {And I think you could too!}
Going Green

Why Try It: Even though Pantone's colour of the year is the vibrant Ultra Violet, I'm still on the green train. And I'm not alone. Apparently, the soft sage green colour is reigning supreme on Pinterest, with more people considering it as their go to neutral. I could definitely see myself incorporating this hue into my home or other design projects because it's serene and simple. But honestly, I think 2018 will see a lot of green accents…of all shades!
Oversized Art

Why Try It: Art has never been more affordable or readily available. Gallery walls are still majorly popular, but in 2018 I think we could all try to do one big statement piece in a space. Whether it's a DIY or from an artist you love, adding art to our homes is a trend we can all get on board with.
Statement Floors

Why Try It: This past year, we went bold with our graphic cement tile in our main floor bathroom. And I've never been happier with that decision! In 2018, experts are predicting that you'll see more statement floors…and not only just in bathrooms. Herringbone wood floors, for instance, will continue to dominate our feeds. I say, don't be afraid of having a bit of fun with floors – especially when it's in a small space, like a powder room or back entry. An interesting pattern or unexpected colour, can really change the feel of the whole space.
The 5th Wall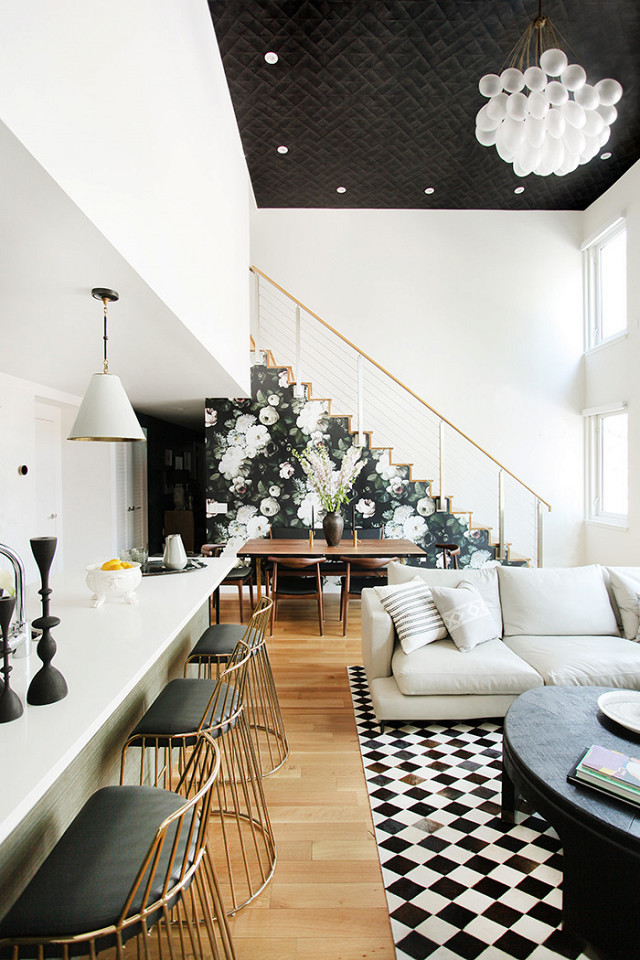 Why Try It: Though I still love them, feature walls might be a tad tiring. Instead, a big trend for 2018 is to take the eye up to the ceiling! This is a great option since it can be a fast and affordable way to update your room. Paint it a rich colour, or go bold with wall paper or decals!
Metals, Metals, Metals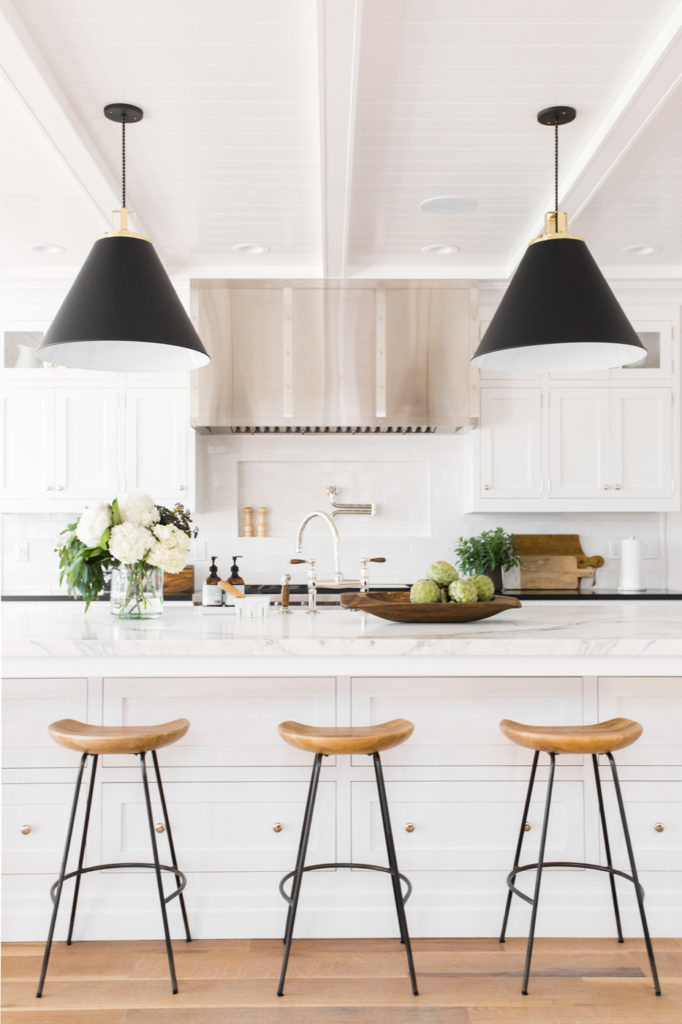 Why Try It: Mixing metals will continue to be a huge decor trend in 2018 (I wrote some tips about it here) and I think we will see even more of a shift towards matte metals, which tend to be warmer but also modern & edgy. It's easy to add metals to your decor! If you're considering changing hardware or light fixtures, you can definitely incorporate some trendy matte metals into your design plan.
Floral Prints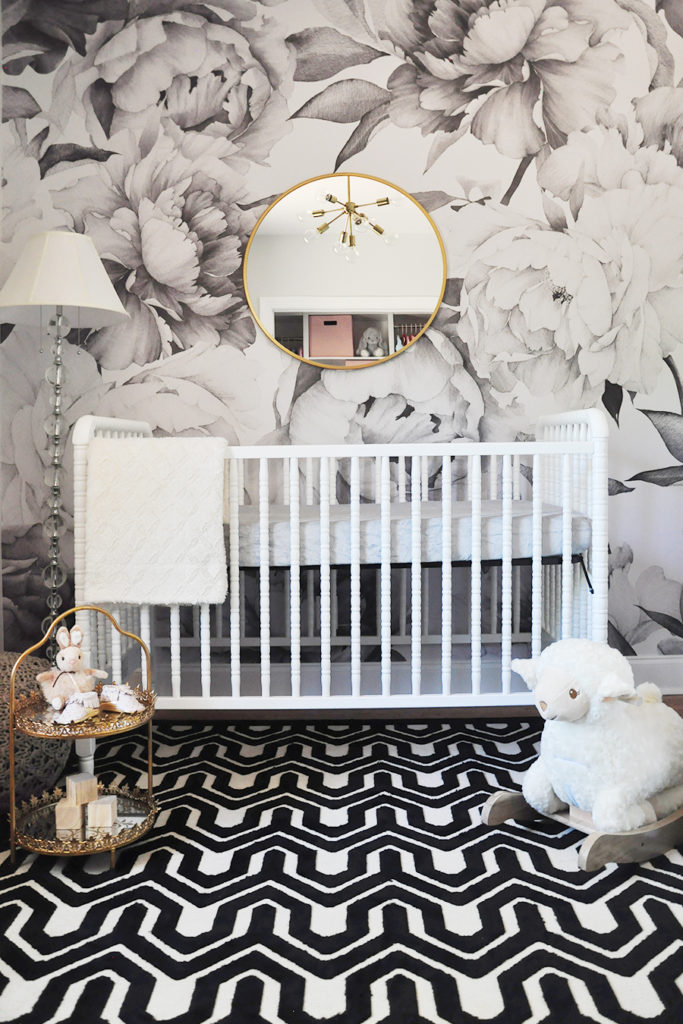 Why Try It: I will always be on board with a little floral! But the key to this one is in moderation! A high contrast floral wallpaper is gorgeous, but maybe just stick to one wall (or CEILING!). Balance floral prints with some neutrals and you'll be on trend instead of attempting to resurrect your granny's old living room.
Colours & Textures in Kitchens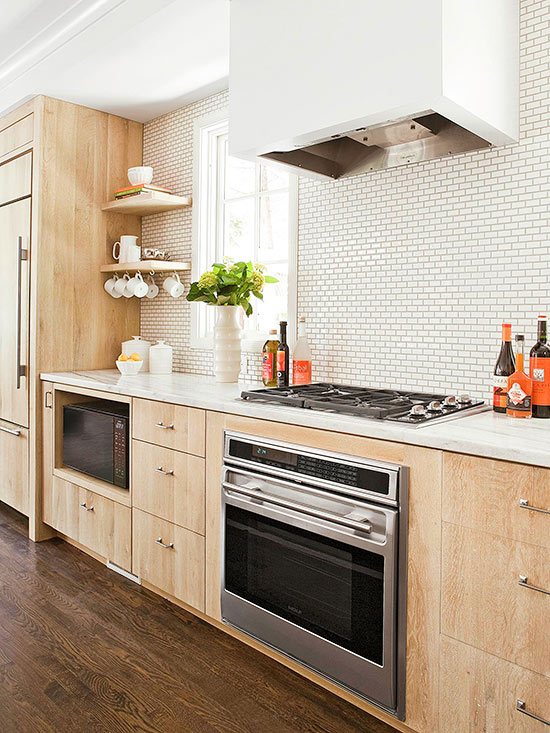 Why Try It: I will continue to love my all white kitchens, it's true! But I can get on board with some more colour and texture in kitchens too. Warm woods will be huge in 2018, which will create timeless, inviting kitchen spaces. I think we'll also continue to see blues and greens in this room too (which was a trend I talked about last year!)
Warm Neutrals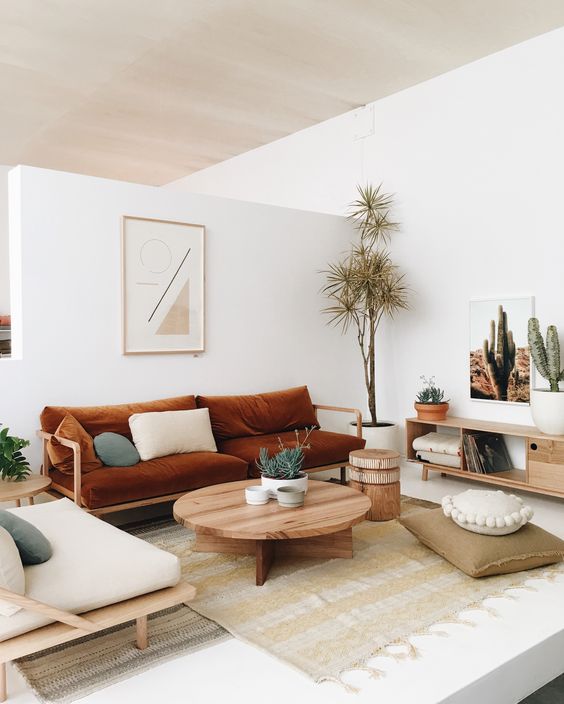 Why Try It: I will DEFINITELY be interested in the more moodier colour palettes experts are forecasting. Dare I say, we may even see more brown in 2018? My advice though: keep the walls light and add in the warmth through furniture and accents, like pillows and rugs.
I'm really intrigued to hear your favourite 2018 home decor trends! Anything you can envision in your home? Happy New Year everyone!!