With the Ottewell Oasis complete (it's pending, with a back up offer!! woohoo!!), I can now focus 100% on that big 'ol Lady Laurier! I know most of you have probably long forgotten about her since it's been ages since I did a post on any progress. And truthfully, with all the workers busy over at Ottewell combined with some delayed permits, there really hasn't been a lot to share. All that's about to change though! The last check in was about the kitchen design, and that has largely stayed the same. We've completed the second storey addition and are about to start drywall!! Yay for walls!! You may not get excited about that, but I sure do!
Anyways, with the walls going up, I am ready to dive into some more design inspo and share my thoughts on this lovely home. Now, unless you live under a rock, you know the dream design team of Studio McGee. Even though their style is a little more traditional than mine, I am MEGA inspired by their work and have always dreamed of doing something even slightly to their scale! You know where I'm going with this right? Yes, I want Lady Laurier to be that perfect blend of modern and traditional. If at the end of the reno even one person says, 'wow this looks like a Studio McGee house' I will consider it a success 😉 So I thought I'd share some modern meets traditional design inspiration today so you can see where the Lady is heading!
The Main Floor
Image
You know that I'm aiming for a mix of light wood and dark coloured cabinetry (maybe grey or green) in the kitchen. I plan to tie in the island to the floors and do a light hardwood throughout, just like the picture above. Soft white walls will be perfect in the open concept living/dining/kitchen area and I'd love to find a chandelier similar to the woven one in this dining room to add in even more texture.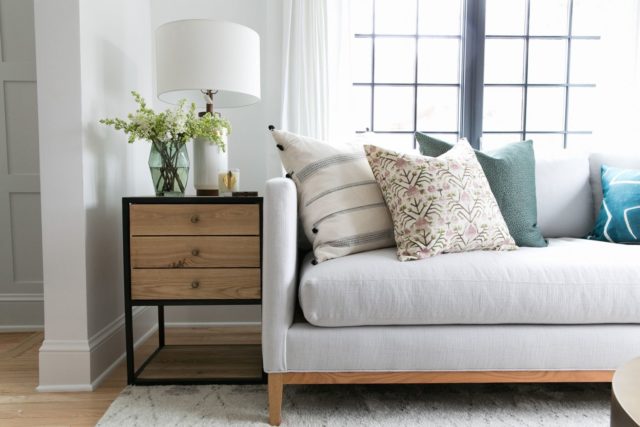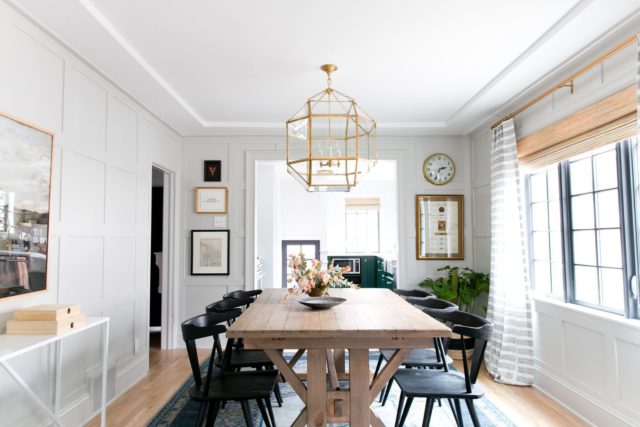 Image
This grid moulding on the walls is the inspiration for the office space just off the kitchen area and I would love to find a soft grey colour as well to break up all the white. I want this space to feel really timeless and luxurious, with some pops of black to add in that modern vibe.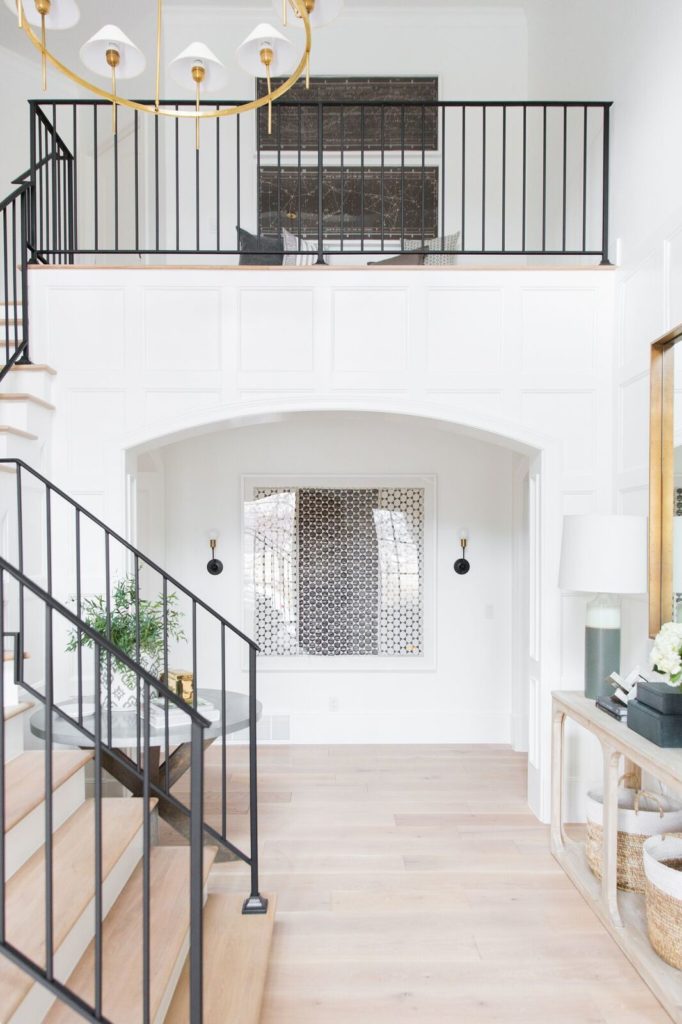 Image
Going up to the second storey, I'd like to do some similar railings to the ones we did in our own Ravine House. It's sleek and streamlined, yet still has a traditional feel. Then we can install a stunning chandelier above…maybe not quite as immense as this but in the same vein at least!
The Bathrooms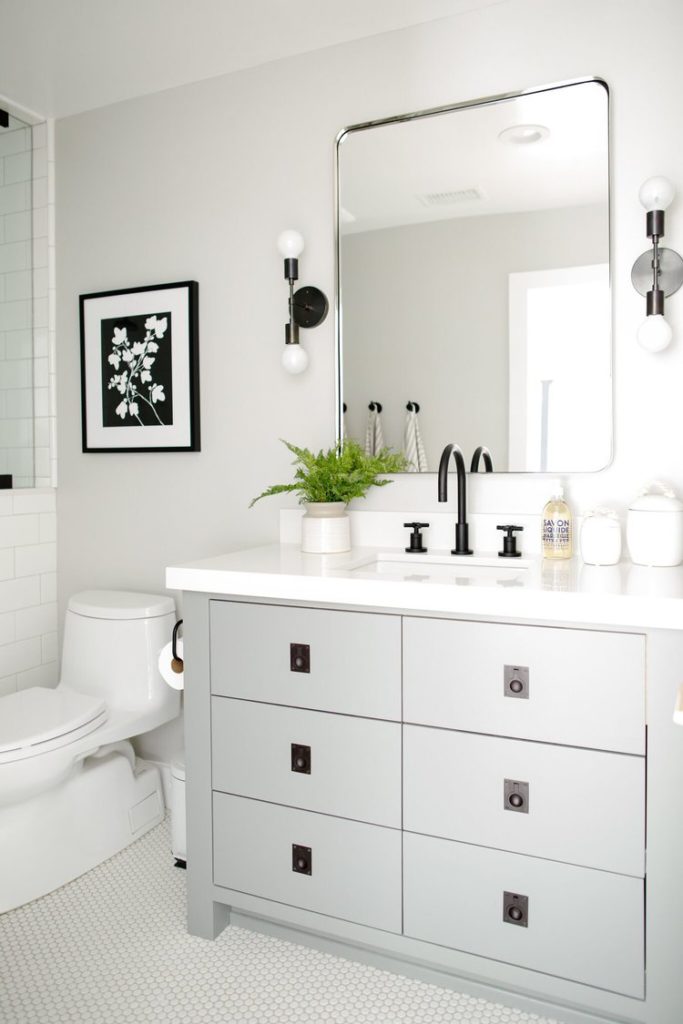 Image
We already have the shower fixtures chosen (because they had to be roughed in before drywall, etc.) and we went with chrome to keep it simple. So, I envision a mix of chrome and black, which works pretty perfectly in my modern meets traditional plan. A light grey cabinetry could be really nice but I'm also loving this…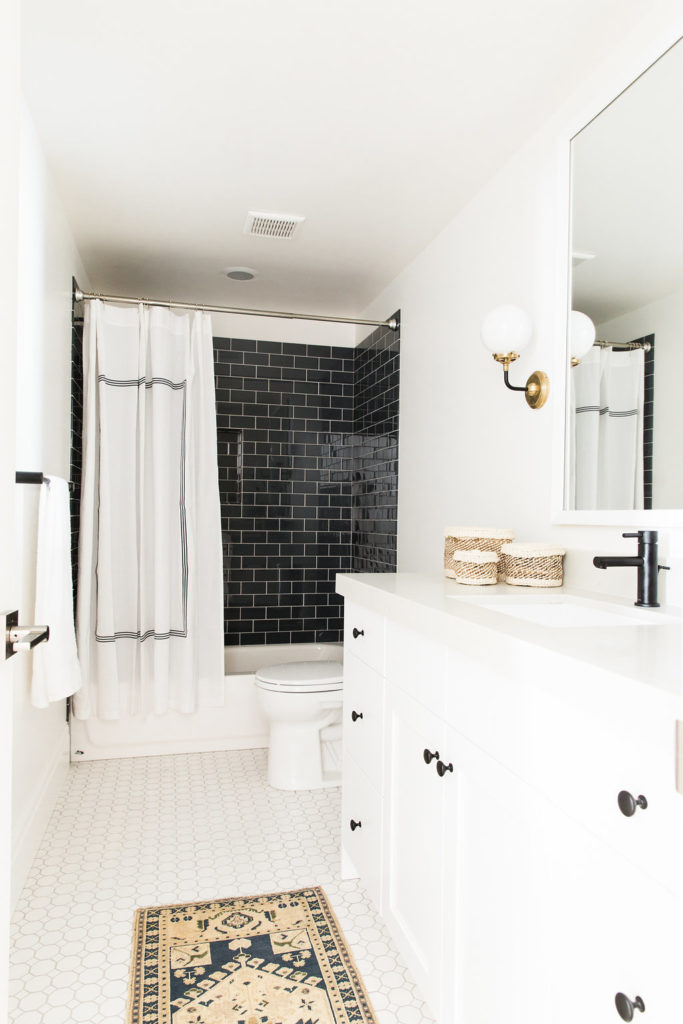 Image
And this…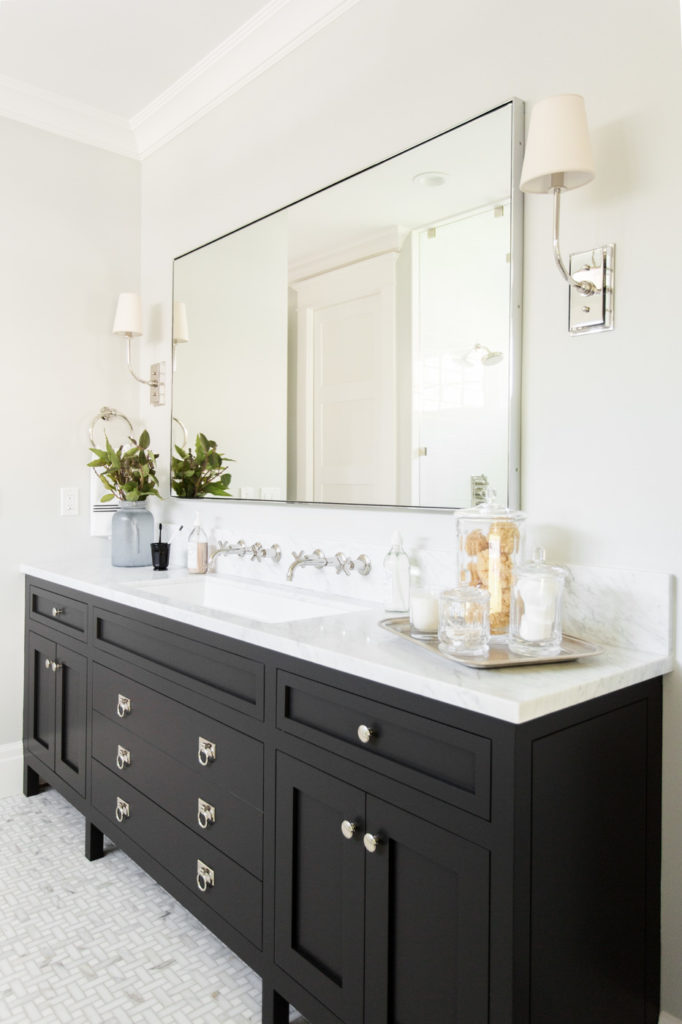 Oh and this…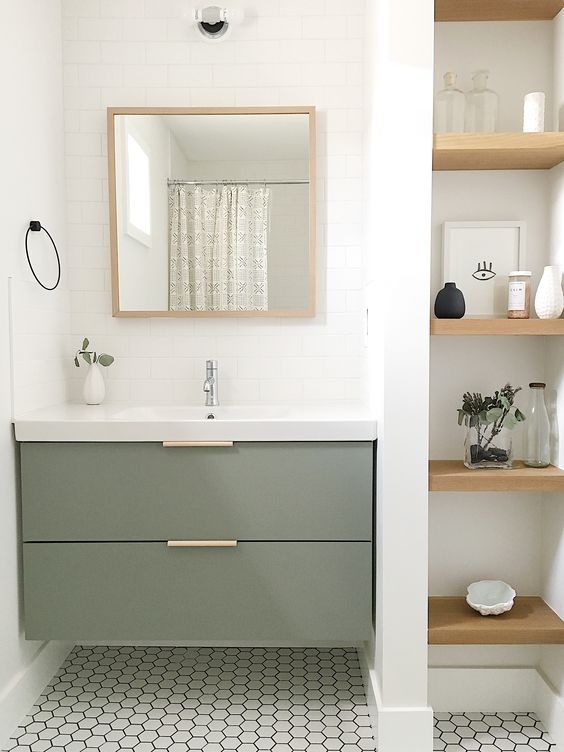 Ok so I still have some deciding to do but there are 3 (!!!) bathrooms to design, so I can definitely have a bit of fun. I would like to see some herringbone somewhere though…maybe a floor tile or a wall mosaic. We will see.
And then last but not least, I pushed for a small reading nook, nestled in at the top of the staircase. I am probably a little overexcited about this space but when you have an image like this in mind, then you'll understand…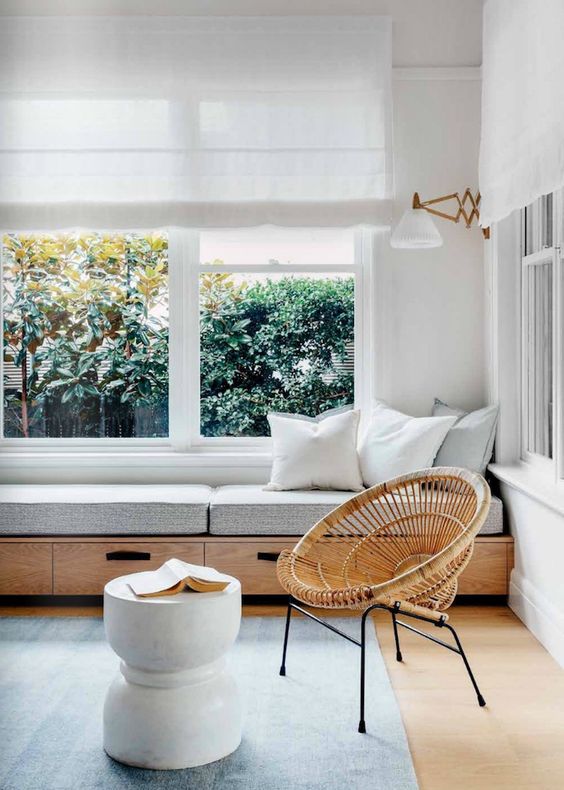 Image
I think I'll do a whole post on bench nooks since I've been hunting down so many inspiration photos! What do you think??
So?! Any initial thoughts about the design inspiration? It couldn't be more different from the Oasis house, hey?! Is there a bathroom that jumps out at you? I'd love to hear your thoughts! And stay tuned because I'll be sharing more plans for the Lady soon!